Cooking is a great activity for preschoolers. It keeps them busy while using fine motor skills along with learning math and science. Whether you're looking to make a snack together or create a whole meal, you'll find some great ideas your children will love!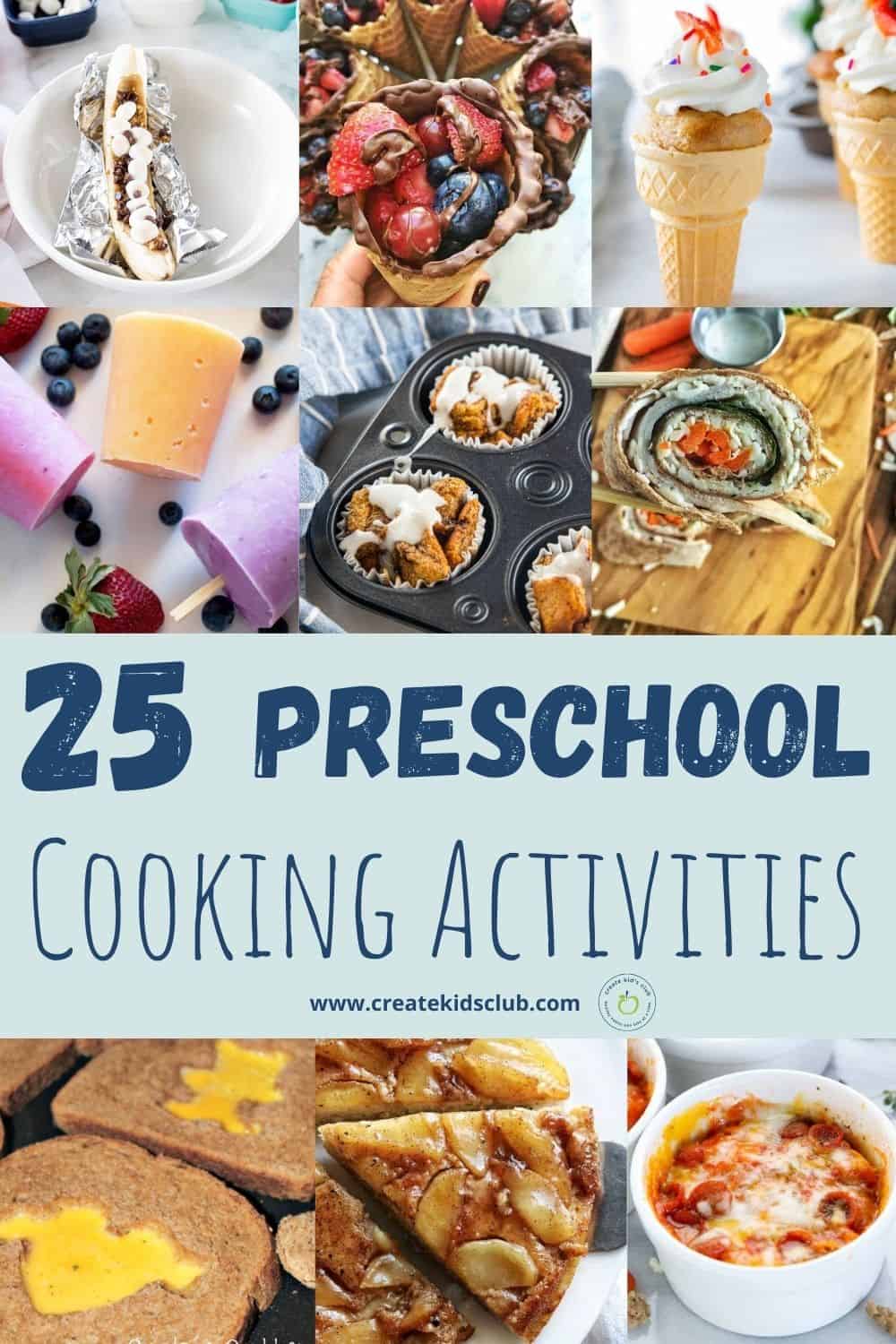 We all know preschoolers have a mind of their own, but they shine when they are able to let their creativity flow. Especially when creating their own recipes, right next to you in the kitchen! You will be amazed to see their creative minds in action as their fine motor skills sharpen and they become more comfortable in the kitchen.
Preschoolers (ages 2 to 5) can begin to learn basic kitchen concepts. As a mom of two, I have seen the positive impact of kids helping in the kitchen starting at a young age. Keep in mind that their attention spans are short, which usually makes small tasks with minimal prep the best. They excel at helping to assemble sandwiches, layer lasagna, top a pizza, or sprinkle decorations on cupcakes.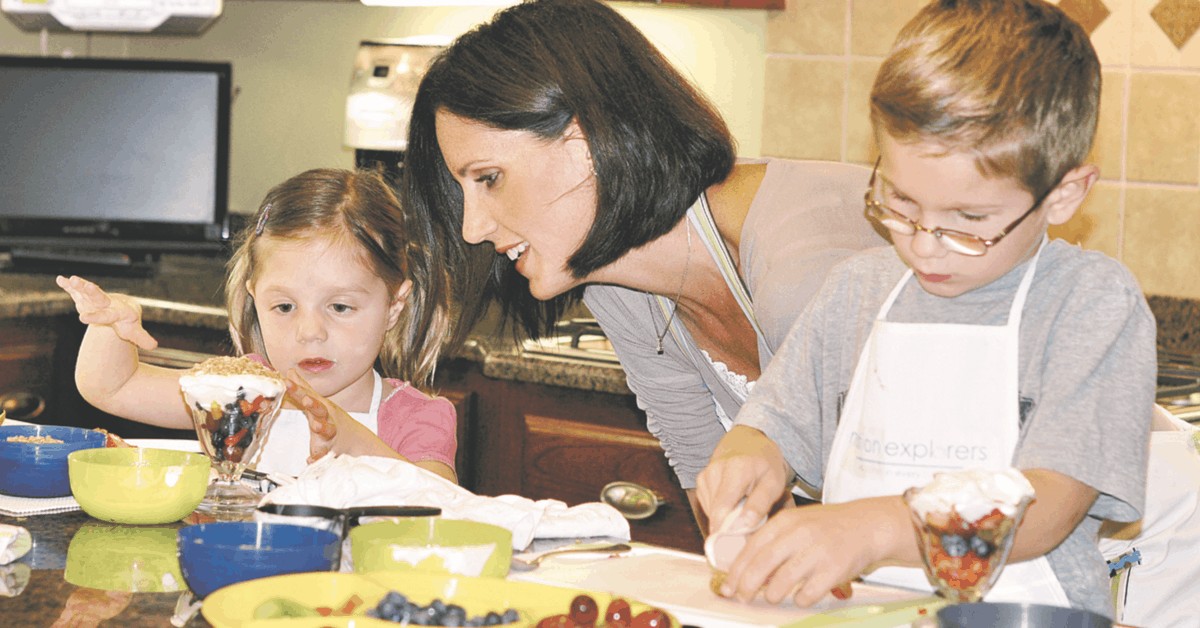 Other Preschool Cooking Ideas
Stirring batter in a bowl.
Rinsing and straining fresh fruits and vegetables.
Mixing and kneading pizza or other yeast dough.
Pouring liquid ingredients.
Spreading peanut butter and jelly on bread.
Mashing potatoes and other cooked vegetables.
Rolling bread or pie dough.
Using cookie and biscuit cutters.
Whisking pancake batter.
Cutting soft fruits and vegetables with a dull butter knife or plastic knife.
Measuring liquid and dry ingredients.
To inspire you and your preschoolers to head to the kitchen, here are our top 25 recommended preschool cooking recipes!
These cooking activities are such an exciting way to let kids get involved in the kitchen. We hope you and your kids have so much fun working together to create a tasty snack or homemade meal!
If you enjoyed any of the recipes make sure to leave a comment below! Then follow me on social media and tag #createkidsclub if you make the recipe.  I love seeing what you come up with! 
Delicious Simple Family Recipes
Join Create Kids Club & get our 10 Favorite Crockpot Recipes ebook!