8 Simple Healthy Family Friendly Mexican Recipes are perfect for Cinco de Mayo or any Taco Tuesday. These recipes are easy to prepare and guaranteed to please your whole family!

Make meal planning easy with these go to Mexican recipes that you can make over and over.
These 8 Simple Healthy Family Friendly Mexican Recipes are my families personal favorites. Which one will you add to your menu this week?
A flavorful dinner meal that comes together quickly wit crispy tortilla chips, rotisserie chicken, and jarred salsa. Mexican Chicken Tortilla Chip Casserole is layered then baked until crisp and golden brown.

Chicken Enchiladas With Green Chili Yogurt Sauce combines green chilies, Great Northern beans, Greek yogurt, and rotisserie chicken in to a dish so flavorful no one will realize it is a healthy dinner meal!
Baked Taco Cups cut fat and calories compared to store bought tortilla bowls and add more nutrition with the addition beans and veggies. They bake up into a crispy taco bowl that is both fun and tasty. Serve with a side salad and you have dinner.
Southwestern Nacho Bean Bowls are a festive meatless meal that is fun for the whole family to make and are even more fun to eat!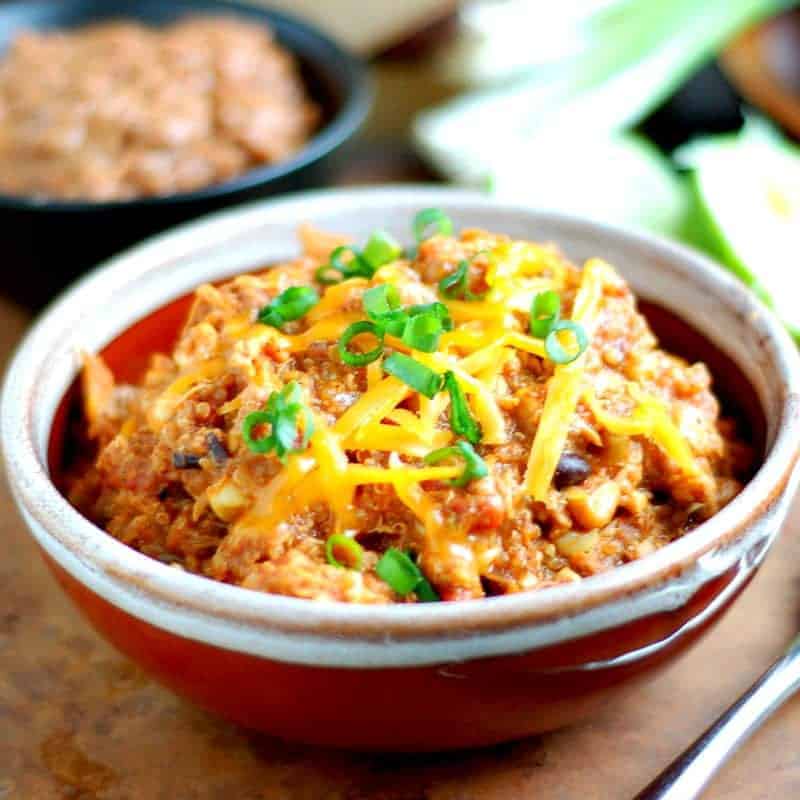 This Quinoa Casserole is the perfect recipe to give quinoa a try. The Mexican flavors blend perfectly together forming a one pot meal your whole family will enjoy.
Crock Pot Chicken Tortilla Soup is a one pot meal packed full of nutrition from beans, quinoa, and lots of veggies. A great use for leftover chicken.
Crock Pot Refried Beans turn a bag of inexpensive dried legumes into a flavorful dinner addition tag saves money and freezes well. Serve topped with cheese, use in your favorite Mexican dishes, or as a side dish.
This simple Enchilada Sauce recipe makes it easy to just say no to canned versions. Made from ingredients you probably already have in your pantry, this sauce takes just 10 minutes to prepare, and saves you money.
Which recipe will make it onto your menu this week?!
Pin For Later!