Requiring just 10 ingredients and taking less than 10 minutes to put together, this is the best Bean Dip! It's creamy, cheesy, and oh so delicious…the perfect appetizer for parties or game day!
This post was sponsored by S&W Beans and all opinions expressed in my post are my own.
I live in Green Bay and you can't live in Green Bay without being a Packer Fan 😉 Football season is a big deal here, we attend a lot of football parties and tailgates.
What better food to share than a delicious, yet healthy, appetizer that is baked to perfection & simple to make!? This is the Best Bean Dip that your friends will ask for time and again!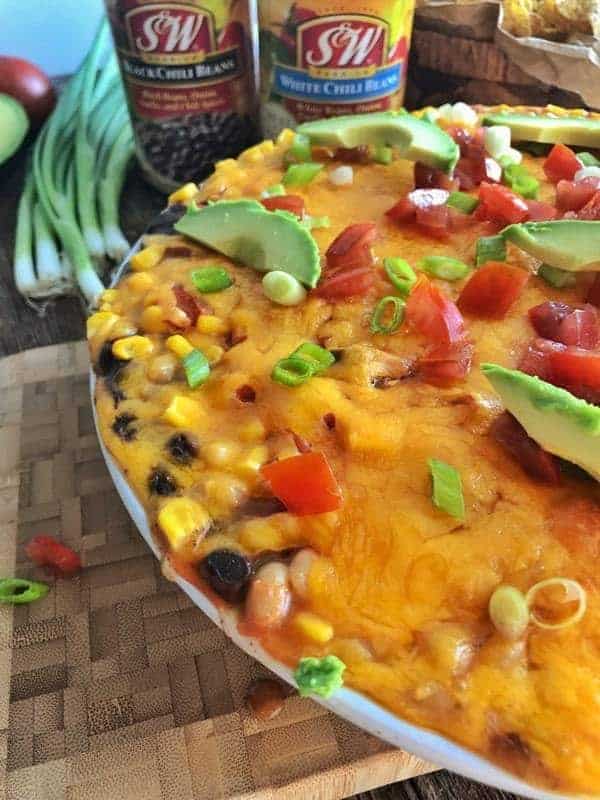 If there is one food that should always be in your pantry, I believe it is beans.
This inexpensive protein is a great to addition to so many foods. Beans are also one of the most naturally rich sources of fiber, as well as protein, lysine, vitamins, and minerals.
Beans are also one of the the most concentrated sources of plant based protein in the world! Read more on this topic here. For more ideas on how to stock your pantry check out this awesome pantry stables printable.
My daughter could live on beans alone, while my son has been known push them around on his plate. I vary presentation from mashed, to whole, as the main ingredient then to a lesser ingredient and find that it's helping to get more of this high fiber food into my family.
I make sure to use high quality beans that present well, because we all know there is not point in serving an unappetizing food, especially to children.
My favorite brand these days is S&W Beans. These canned beans are great for grab and go recipes and the quality is top notch, making them a great choice for the healthy recipe I am going to share with you today.
The day I was testing this recipe it was just my daughter and I home. She inquired about the delicious smells coming out of the oven and couldn't wait to dive in.
It was late afternoon by the time I had photos taken and was ready to let her sample. Together we decided to toss dinner out the window and make this bean dip our dinner! It's similar to nachos right? And nachos happen to be my 9 year olds favorite meal. So we got out the chips and dove in.
While my daughter loves beans, she does not love veggies. This recipe blends corn, tomatoes, and avocados all in a delicious recipe that she happily ate. In fact, this was the FIRST time I got her to eat (and ENJOY) avocados! I have been trying since she was a baby with no success. When she saw me topping our "nacho's" with an avocado slice she was up for trying it. So much so, she asked for more the next day! It's the small things in life, right?!
This bean dip recipe is the perfect addition to any party this fall or as a game day appetizer. With 10 ingredients, it is a super easy recipe that is simply layered, then baked, for a creamy, cheesy, bean dip that your guests and family is sure to love!
COUPON OFFER: Now through 12/31/2017 S&W Beans is offering $1 off 2 cans of S&W Beans. Get your coupon from the S&W Beans website.
How To Make The Best Bean Dip: Step by Step
Blend plain yogurt, green chilis, chili powder, cumin, and salt. Place in oven safe serving dish.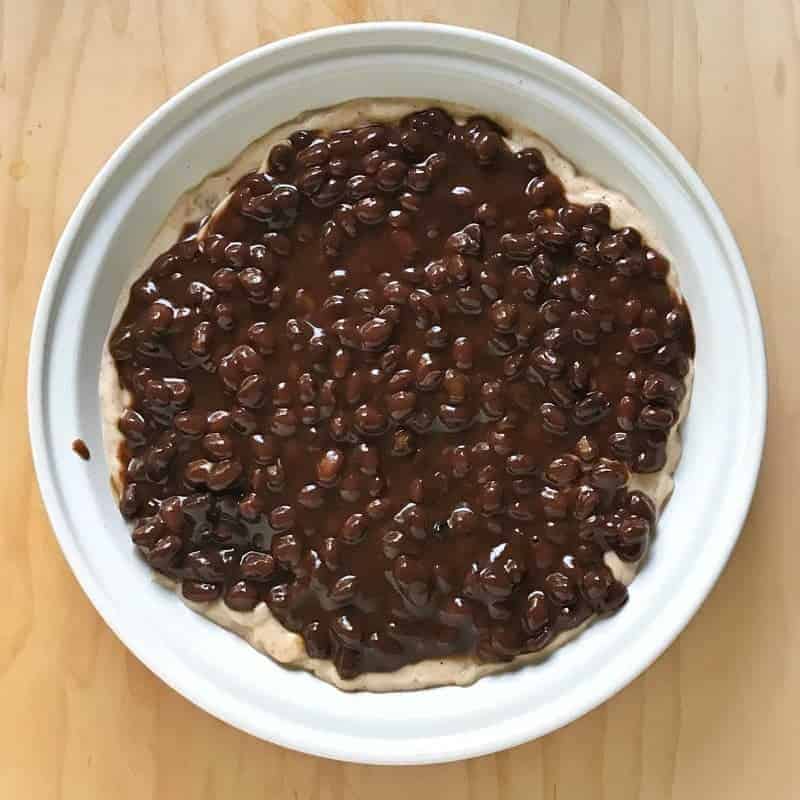 Add S&W Black Chili Beans on top. I used the chili beans because they have extra flavor already in the can.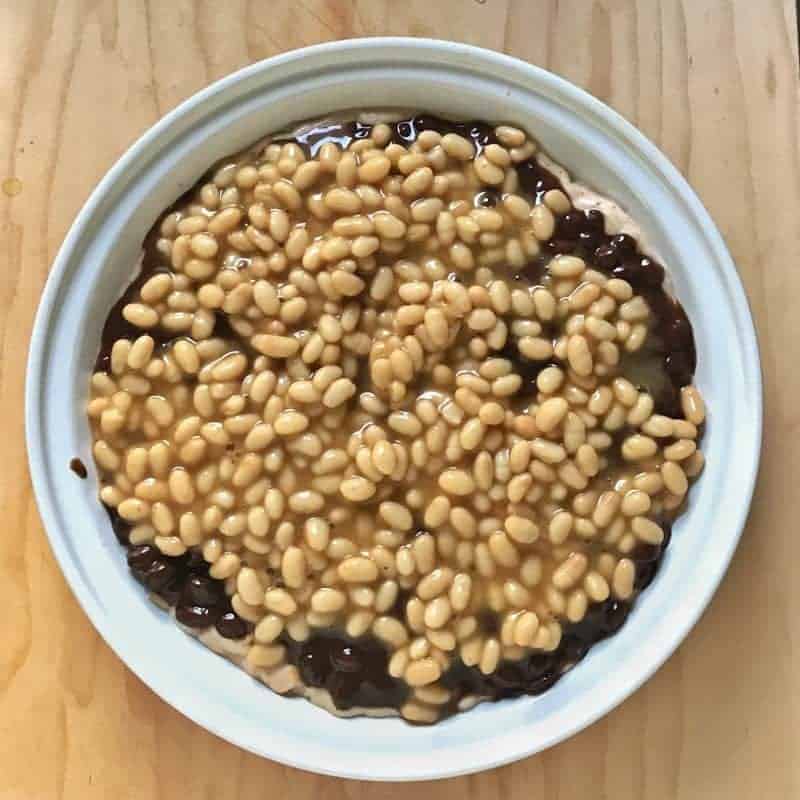 Layer White Chili Beans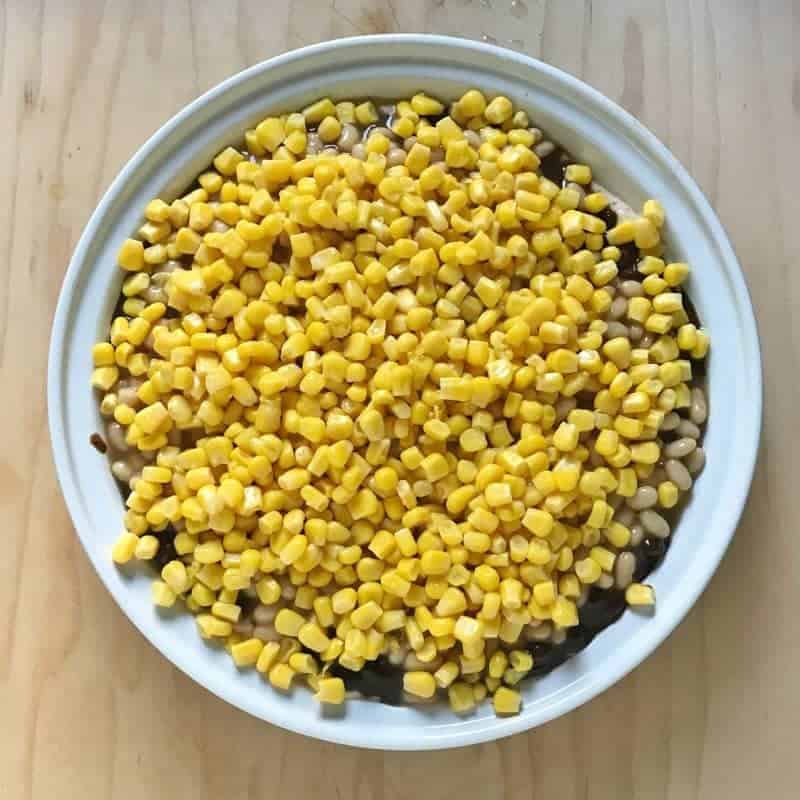 Add 1 can of corn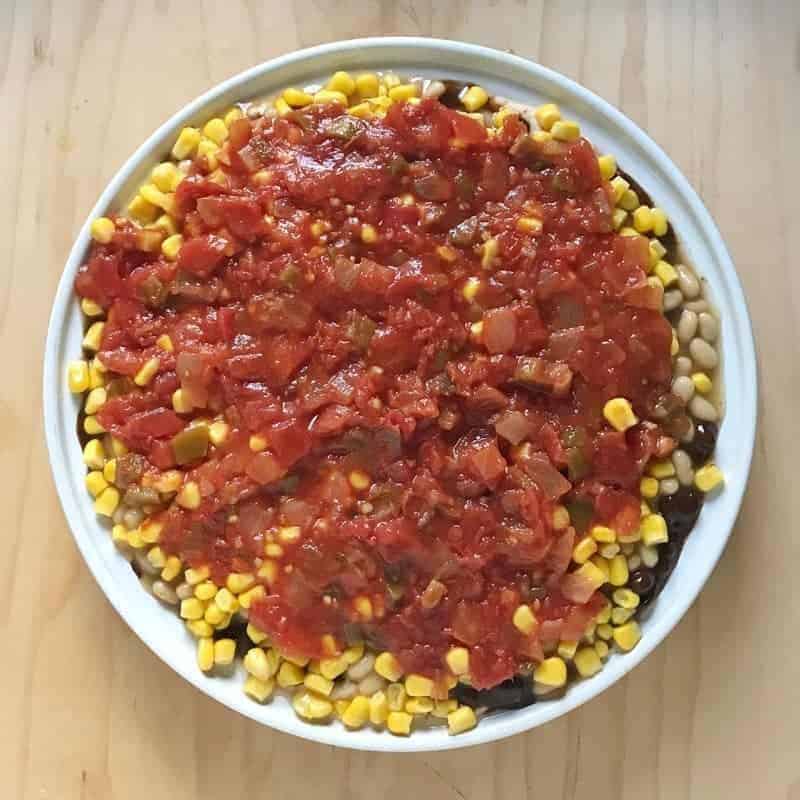 Next up – salsa!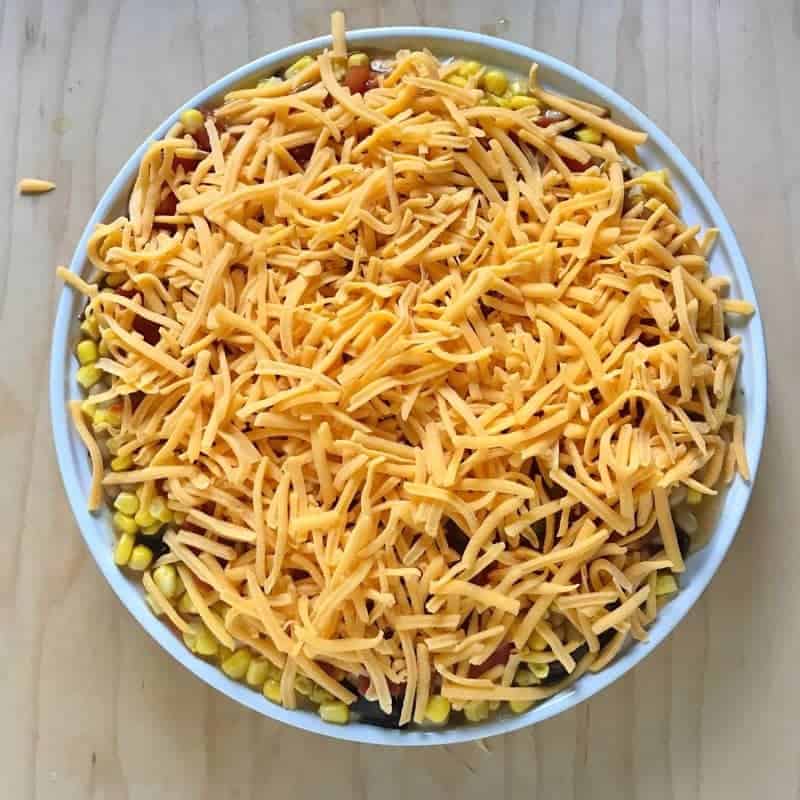 Lastly, top with cheese and bake. Oh yum….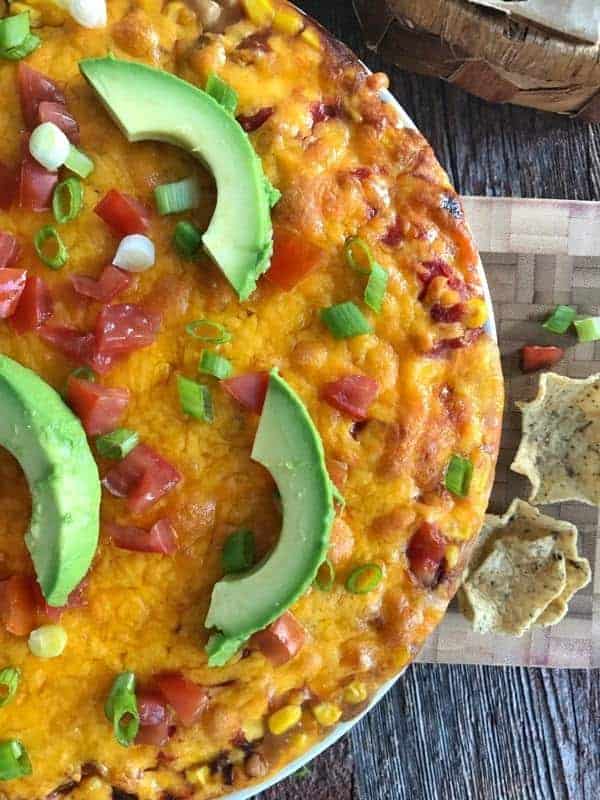 Find more appetizer recipes to bring for game day HERE!
Print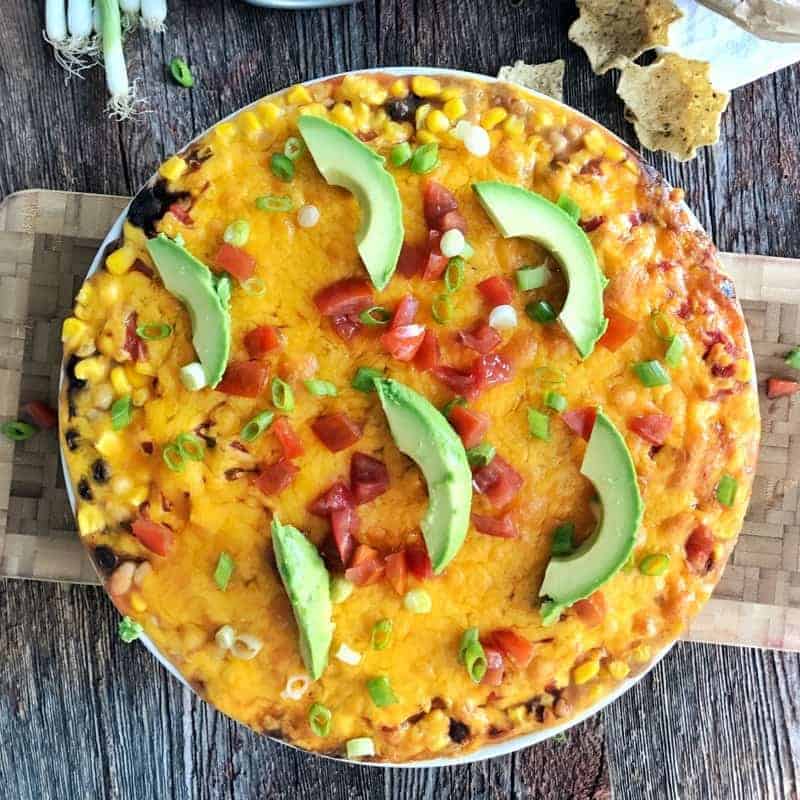 Best Bean Dip Recipe
Author:

Yield:

12 people
---
Description
Requiring under 10 ingredients and taking just 10 minutes to make, Hot Bean Dip is creamy, cheesy, and oh so delicious…the perfect appetizer for parties or game day!
---
Ingredients
1 cup plain yogurt
1 4.5 oz can green chilies
1 tsp. chili powder
1 tsp. cumin
1/4 tsp. salt
1 can S&W Black Chili Beans, slightly drained
1 can S&W White Chili Beans, slightly drained
1 can corn, drained
1 cup salsa
1 cup shredded cheese
1 whole avocado, sliced (optional)
1/4 cup chopped green onion (optional)
1 medium tomato, diced (optional)
---
Instructions
Preheat oven to 350 degrees.
In medium sized bowl blend yogurt, chilies, chili powder, cumin, and salt together. Pour into oven safe serving dish.

Top yogurt mixture with black chili beans, slightly drained.

Add white chili beans, slightly drained, on top of black chili beans.

Pour corn kernels on top.

Spread salsa on top of corn.

Top with shredded cheese.

Bake for 15 minutes. Broil, if desired, for 2 minutes.

What is your favorite game day appetizer?! And which team do you cheer for?!

FREE Kids Cooking eBook!
Do you want your children eating a more varied diet, but wonder how to get more fruit and veggies into their meals & snacks? This eBook is a fun filled way to get kids eating better while having age appropriate fun!