50 Dump and Go slow cooker recipes that will save you time and energy in the kitchen. If you're someone who leads a busy lifestyle or simply prefers easy, fuss-free meals, then these recipes are for you.
With just a few simple steps, you can prepare these meals in the morning, toss them into your slow cooker, and let them cook throughout the day, resulting in a flavorful and satisfying dinner that's ready when you are. From savory stews and soups to tender meats and hearty vegetarian options, these recipes will please everyone at your dinner table.
So grab your slow cooker, some ingredients, and let's get cooking!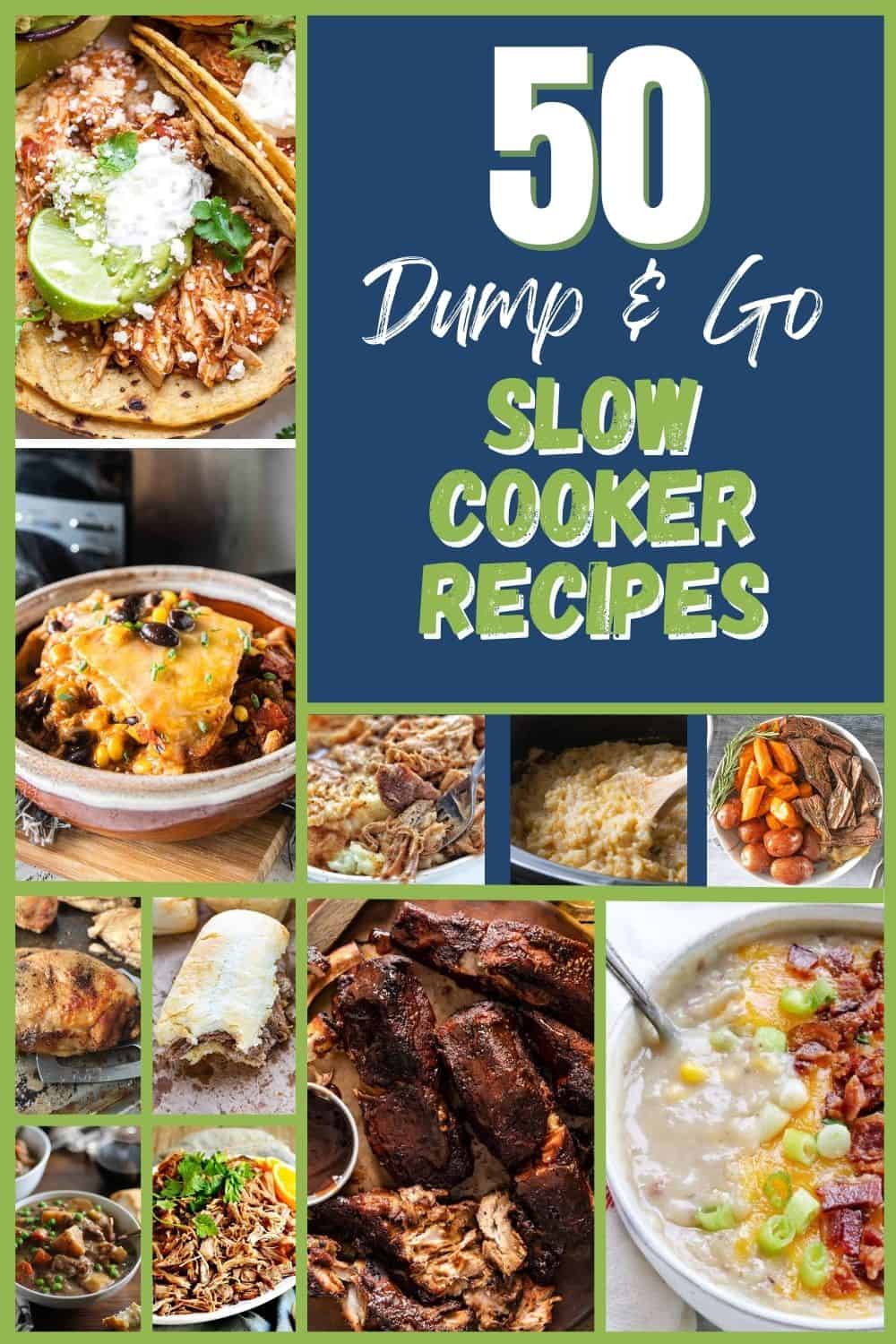 Easy Crockpot Meals
These dump and go crock pot meals feature easy to find ingredients that you might already have on hand. With the goal of keeping meals simple yet tasty, you will quickly find these recipes meet all expectations.
Cooking in a crockpot is one of the best ways to save time while creating meals packed with all the nutrition and flavor one is looking for. It is by far our favorite way to get dinner on the table, especially during busy times.
We hope you enjoy all of these easy weeknight crockpot meals and don't forget to report back to let us know your favorites!
More Easy Dinner Recipes
If you don't own a slow cooker or are looking for oven and stovetop recipes that are simple yet healthy, we have you covered. Everything from Pulled Pork Sliders and Sheet Pan Pork Chops and Potatoes to Chicken Sausage Skillet and Chicken and Mushrooms. We also recommend giving Chicken Bacon Ranch Tatertot Casserole, Chicken Bacon Pasta, Honey Mustard Chicken Apple Skillet Dinner, Stuffed Pepper Soup with Sausage, Air Fry Frozen Fish Fillets, Grandmas Chicken Casserole Recipe and Meatless Baked Spaghetti a try.