This easy Meatless Baked Spaghetti recipe is a wonderful Meatless Monday dinner idea loaded with healthy protein that is sure to please the whole family.
Looking for a high protein, meatless meal ideas?  This Meatless Baked Spaghetti recipe is a perfect choice.  Learn how to easily make this dinner casserole in the how-to video below!
The protein comes from the eggs, cottage cheese, mozzarella, and Parmesan cheese.
Eggs and dairy foods contain all 9 essential amino acids, making them complete proteins.  What exactly does protein do in our body? Keep reading to find out!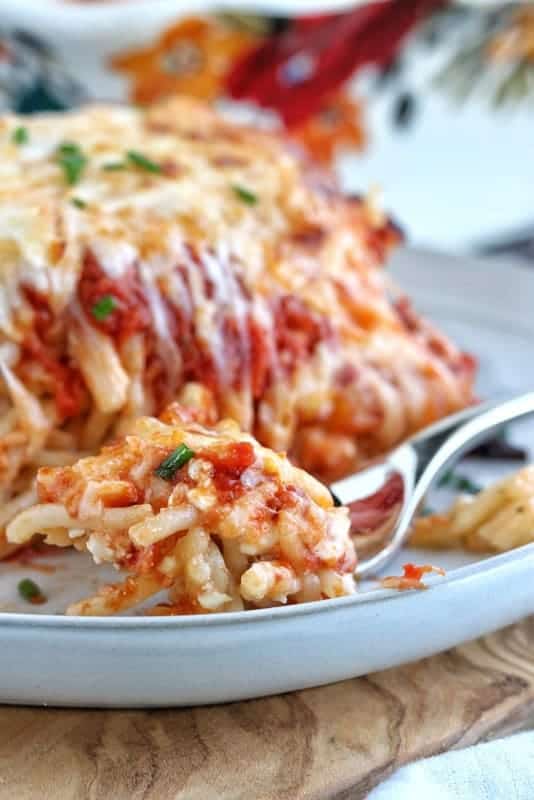 Your body doesn't store protein like it does carbohydrate and fat. The protein we eat from food is handled as we eat it.   
Shortly after eating, proteins get digested into amino acids or protein building blocks.  These amino acids are absorbed by the small intestine and then distributed to cells in the body.
The amino acids are used within a limited time to build a body protein, or they are transformed. If amino acids aren't needed to become a protein, the body re-configures them either back to glucose and are used as energy, or into fat.
How much protein do we need each day?
Children Protein Needs Per Day:
 

2-3 years  2-4 oz

4-8 years 3-5 oz
9-13 years 4-6 oz
14-18 years 5-6.5 oz
Adult Protein Needs Per Day:
Women:  46 grams
Men: 56 grams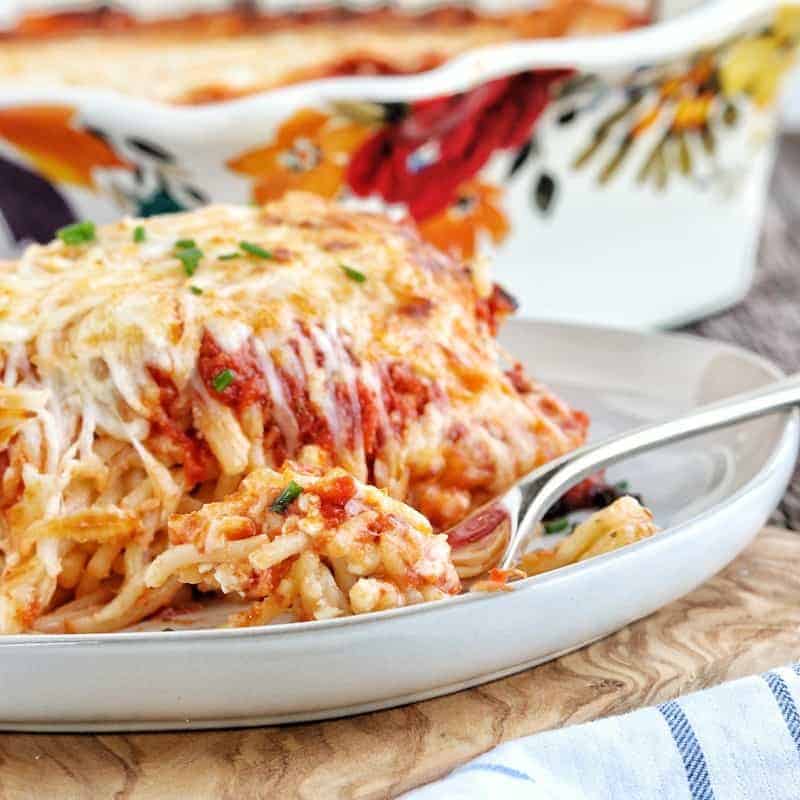 The protein needs of each person vary based on height, weight, and activity level.  If you would like to find out your own protein needs check out this cool calculator. 
The truth is, we need less protein than most think, and we could benefit from getting it from better food sources.
It is a myth that extra protein builds more muscle
Unfortunately, there is no magic potion or food. The only way to build muscle is through exercise. Extra protein does not give you extra strength, only hard work does that!
Extra protein does not give you extra strength, only hard work does!
Click To Tweet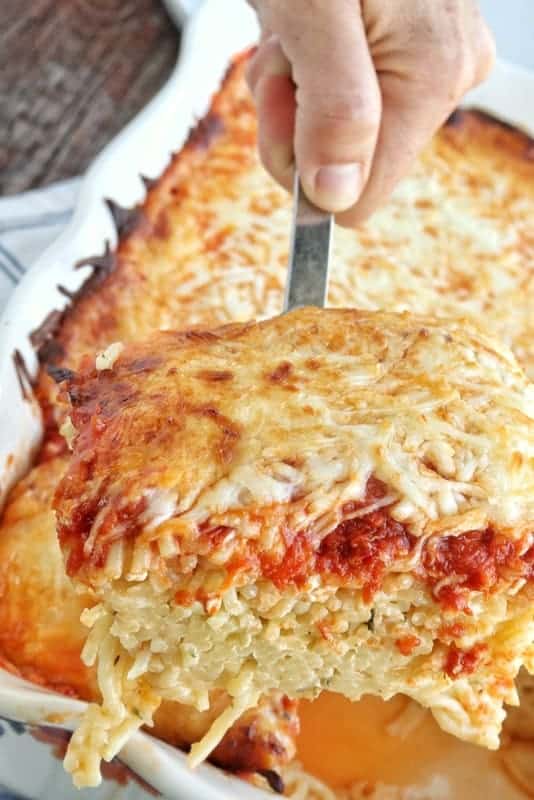 The type of protein you eat contributes to your overall health
Intake of high quantities of processed meats such as hot dogs, sausages, and deli meat is linked to an increased risk of type 2 diabetes and cardiovascular disease.  Many animal sources of protein are high in saturated fats that can increase your risk of stroke, coronary artery disease, and certain types of cancer.
The type of protein you eat contributes to your overall health
Click To Tweet
Better protein choices are from the following:
Poultry: Remove the skin of chicken and turkey to cut most of the saturated fat.
Fish:  Fish offers omega 3 fatty acids and is generally lower in fat than meat.
Nuts: One ounce of almonds gives you nearly as much protein as one ounce of steak.
Beans: Beans are the next best source of protein second to animal proteins.  They are packed with fiber.
Whole Grain Breads:  Whole grain bread provide valuable fiber and around 3 grams of protein per slice of whole grain bread.
I could take or leave spaghetti, and am not a huge casserole fan, however, blend the ingredients together and it turns two things I don't love into one dish that is amazing.  This yummy easy baked spaghetti recipe is a winner for everyone.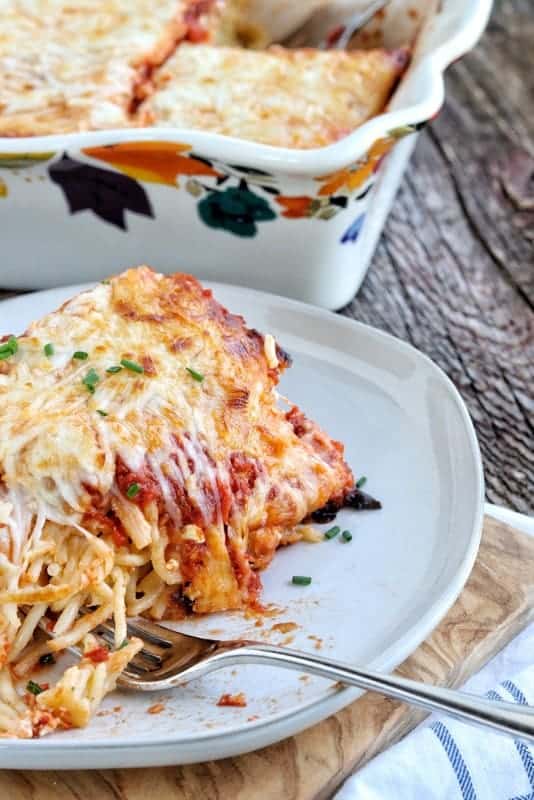 Watch the short how-to video to see how simple this meatless meal is to make!
Print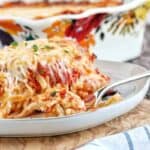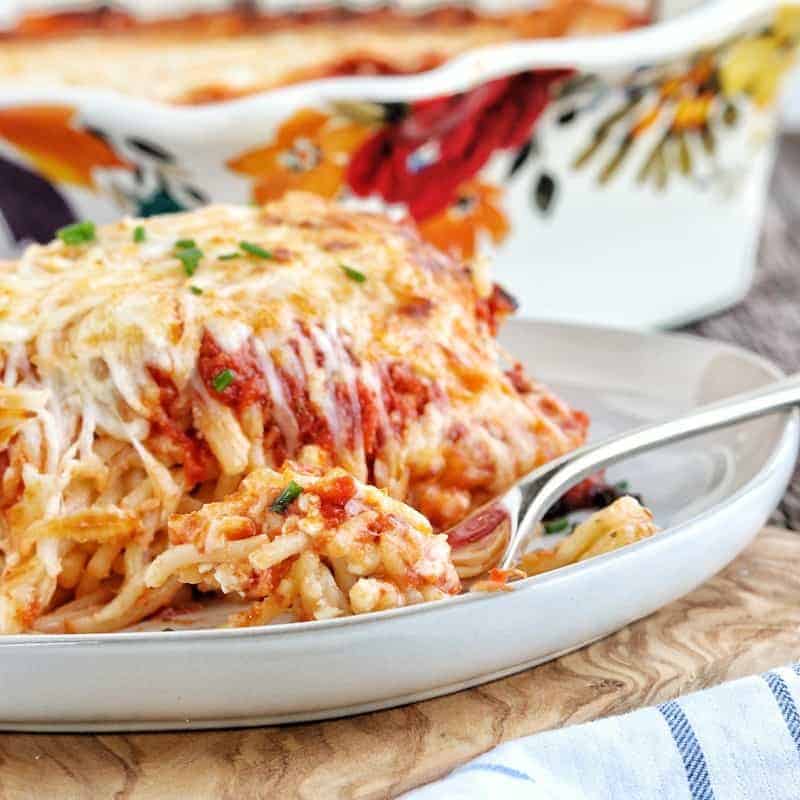 Easy Baked Spaghetti Recipe
Author:

Prep Time:

10

Cook Time:

30

Total Time:

40 minutes

Yield:

8

Category:

Dinner

Method:

Baked

Cuisine:

Italian
---
Description
A simple baked spaghetti recipe that is a delicious spin on a classic dish.
---
Ingredients
16 oz. spaghetti noodles (cooked per box instructions)
2 large eggs, whisked
1/2 cup Parmesan cheese, shredded
1 tsp. minced garlic
1 tsp. dried oregano
1 Tbsp. dried parsley
16 oz. 2% cottage cheese
1/2 cup mozzarella cheese
28-ounce jar marinara sauce
---
Instructions
Preheat oven to 350 degrees

Prepare a 9×13 baking pan with cooking spray
In a large mixing bowl, pour whisked eggs into cooked spaghetti.
Add shredded Parmesan, garlic, oregano, and parsley to spaghetti and whisked eggs.  Mix well.
Pour spaghetti mixture into prepared baking pan
Spread cottage cheese on top of spaghetti
Top with marinara sauce
Sprinkle mozzarella cheese on top
Bake 30 minutes or until set
Click to check out more great DINNER RECIPES! 
Does your family incorporate meatless meals each week?  

FREE Kids Cooking eBook!
Do you want your children eating a more varied diet, but wonder how to get more fruit and veggies into their meals & snacks? This eBook is a fun filled way to get kids eating better while having age appropriate fun!