Looking for tried and true, 30 Minute Meals for your family? Discover 40 recipes using pantry essentials, along with fresh, frozen, and canned vegetables, to assist you in promptly crafting nutritious family dinners.
These simple dinner ideas are not only convenient for busy nights but also ensure that your family enjoys healthy and balanced meals. With a focus on quick and easy preparation, these recipes are perfect for kids and can be made in just 30 minutes.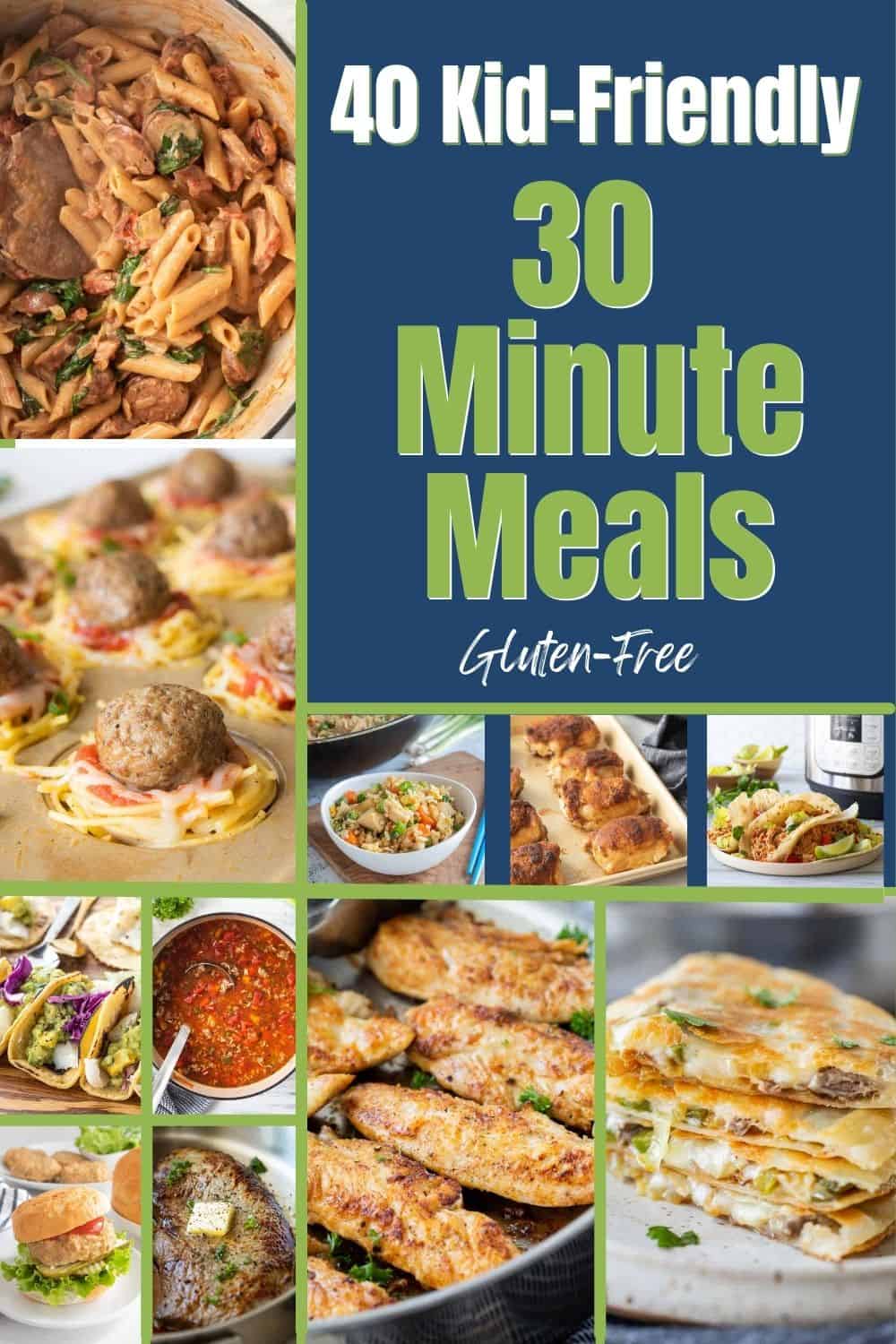 One of the key features of these dinner ideas is their incorporation of fresh, frozen, or canned vegetables. This flexibility allows you to use whatever is readily available or suits your preferences. If fresh vegetables are not accessible, you can easily substitute them with frozen or canned options without compromising on taste or nutritional value.
An interesting fact to note is that canned vegetables have several advantages. Many canned vegetables are grown within a short distance, around 12 miles, from processing plants. This proximity ensures that the vegetables are picked at their peak ripeness, capturing maximum flavor and nutrients. Furthermore, the canning process locks in the freshness, making canned vegetables a convenient and reliable option for nutritious meals. From the farm field to the can, it takes only 8 hours, preserving the quality and goodness of the vegetables.
Ultimately, the primary goal is to encourage your family to consume more fruits and vegetables. Whether you choose fresh, frozen, or canned options, the important thing is that you're incorporating these nutritious ingredients into your meals.
Items To Stock In Your Pantry for 30-Minute Meals
There are common ingredients you'll find among these recipes. Keep these staples on hand and you'll always be able to throw a 30-minute meal together!
canned diced tomatoes
a variety of canned beans, including refried black beans, great northern, and pinto
canned corn
chicken broth
canned diced green chilies
diced frozen rotisserie chicken
chicken sausage links
lean ground beef
tortillas
frozen ravioli
frozen veggies such as a stir-fry blend
Greek yogurt
dry pasta
in season fresh veggies
If you enjoyed these recipes, please leave a star rating on your favorite or comment below! Then join me on social media @CreateKidsClub and share photos of your finished product!