Need sides for fried chicken? We've gathered 75 recipes to answer the question of what to serve with fried chicken. You'll find everything from fries to vegetable salads and fruit salads to desserts. All recipes are gluten-free.
Fried chicken is known for being crunchy on the outside and juicy on the inside. It is a popular Southern dish that is also one our family's favorite comfort dishes. If on the search for the best fried chicken recipe, our Gluten Free Fried Chicken recipe is perfectly flavored and cooked to perfection.
You can now turn your dinner into a feast by picking any of these fried chicken sides. Forget about wondering what goes with fried chicken with this recipe collection. It has all you would want and more!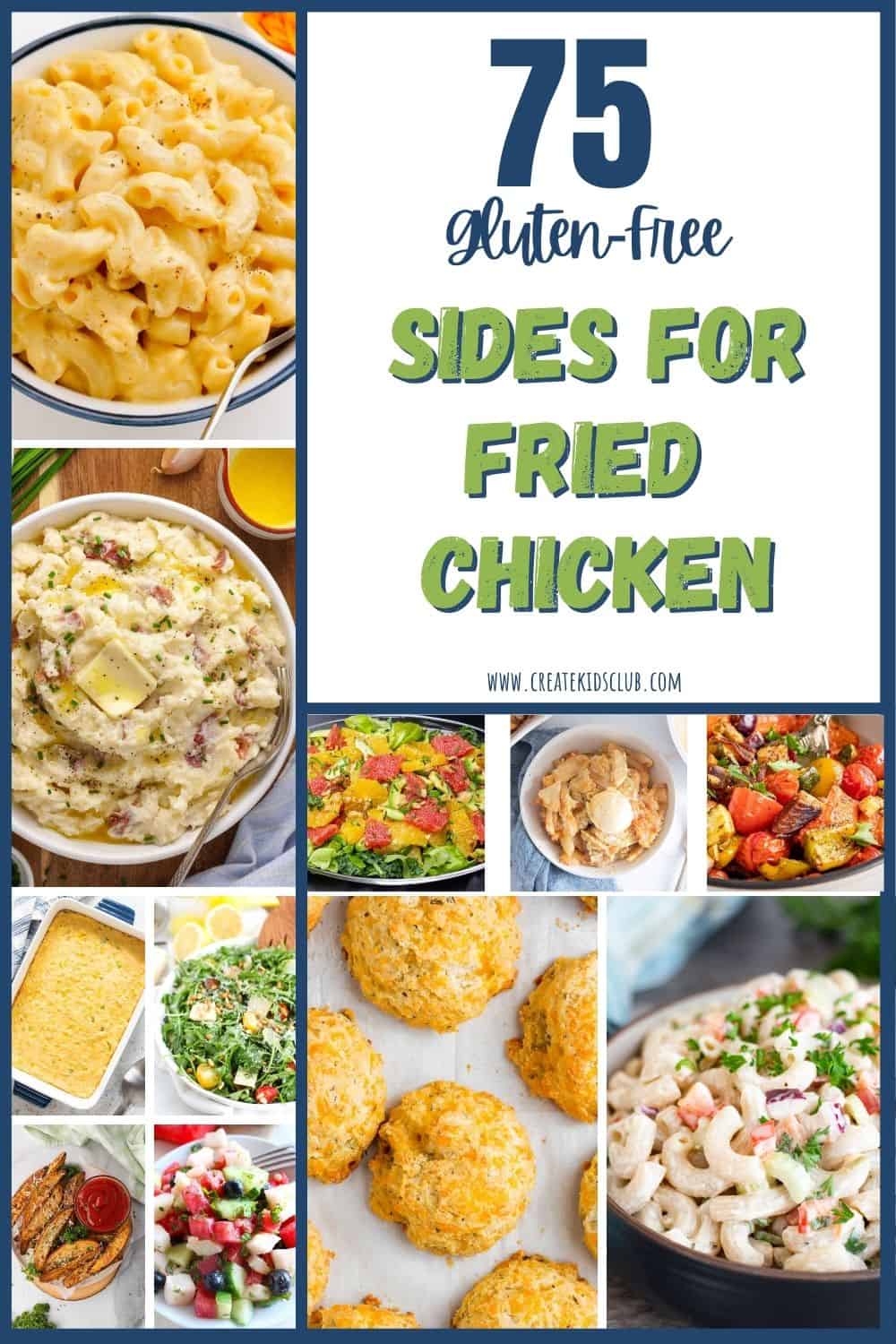 What To Serve With Fried Chicken
Select any desired recipe(s), gather the equipment and ingredients then follow the written instructions. Enjoy!
More Gluten Free Comfort Foods
It doesn't stop here with fried chicken; you'll find many comfort foods with a gluten free twist on the site. From Gluten-Free Shepards Pie and Gluten-Free Chicken And Dumplings to Comforting Chicken and Noodles (Crockpot) and Dairy Free Chicken Pot Pie. We also find our Gluten Free Alfredo, Grandmas Chicken Casserole and Gluten Free Chicken Noodle Soup to be outstanding options for weeknight meals.
And of course, we wouldn't skip over sharing our favorite gluten free desserts! Pick from Dairy Free Sugar Cookies, Gluten Free Oatmeal Cranberry Cookies and Gluten Free Peanut Butter Cookies or Gluten Free Vanilla Cupcake, Gluten Free Cookie Cake and Gluten-Free Angel Food Cake to complete any meal.
If you enjoyed any of the recipes make sure to leave a comment below! Then follow me on social media and tag #createkidsclub if you make the recipe. I love seeing what you come up with!