Check out our 46 gluten-free Thanksgiving recipes to help get a delicious, safe, holiday meal served with minimal planning. You'll find everything from stuffing to green bean casseroles, to yummy dessert ideas.
This recipe collection was created with the holiday season in mind. Each recipe filled with traditional flavors and simple gluten-free ingredients. There is absolutely no need to stress about cooking or baking when choosing any of these easy gluten free Thanksgiving dishes. It is just one thing to be thankful for this year!
Are you as ready as we are to start building a gluten-free Thanksgiving menu? Let this recipe list inspire you to create a Thanksgiving feast for everyone to enjoy. And always remember that just because you or a guest is following a gluten free lifestyle, doesn't mean you should miss out on all the family favorites!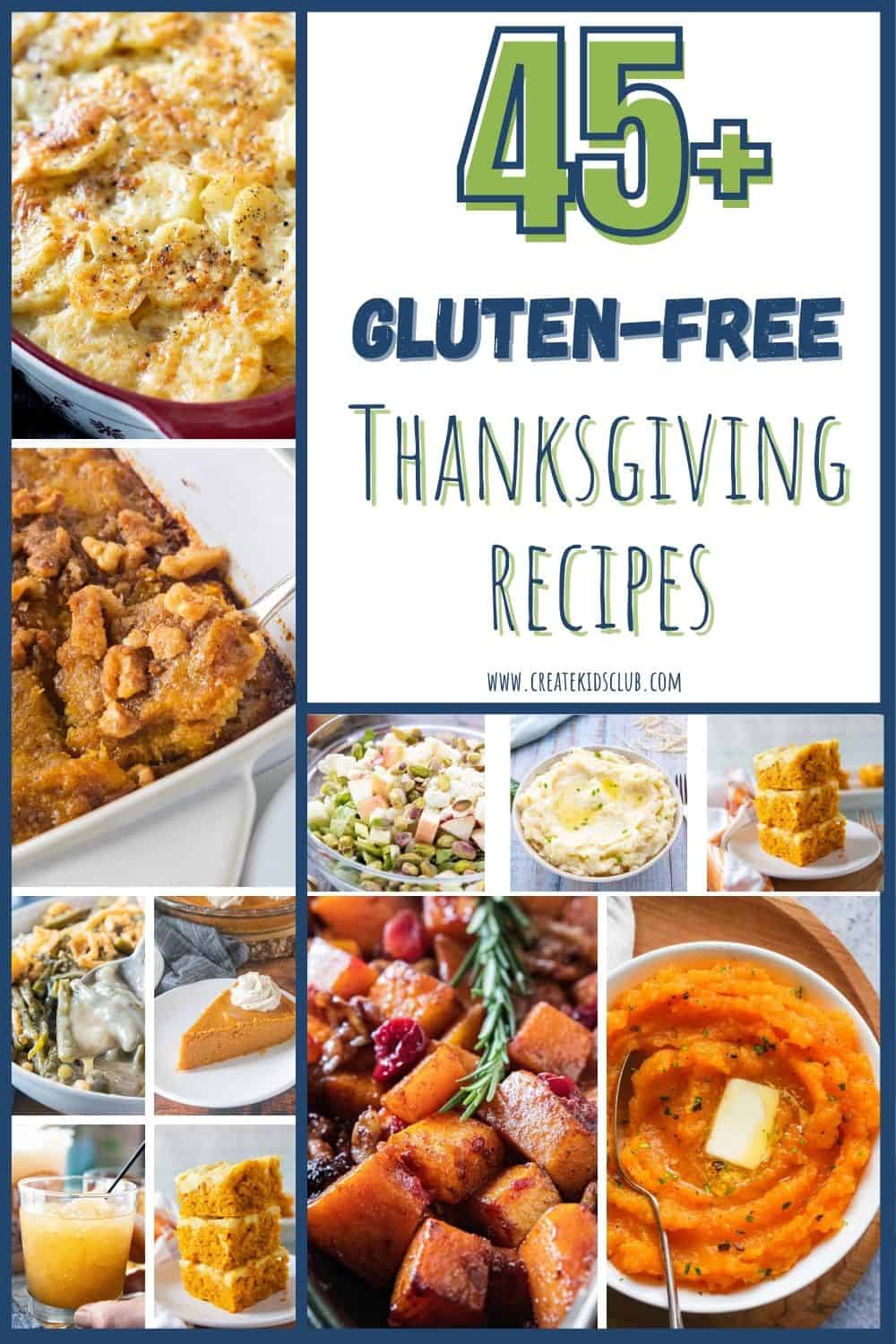 Holiday Breakfast Recipes
It is a tradition in our house to start off Thanksgiving day spending time together while enjoying a batch of Gluten Free Pumpkin Pancakes drizzled with butter and syrup. This year, we are adding our Gluten-Free Apple Cider Donuts to the breakfast table too!
Does your family have any traditions around the holidays? If so, share below! We hope you and your family are able to spend time together this holiday season creating meals and making memories.
For more must-try holiday breakfast recipes, our Hash Brown Egg Cups, Cowboy Breakfast Skillet Recipe, Apple Cinnamon Pancake Recipe, Whole Wheat Pumpkin Pancakes, Gluten Free Pumpkin Muffins, Chocolate Chip Pumpkin Bread, Spiced Pumpkin Oatmeal Recipe, Vegetable Strata Recipe, Make Ahead French Toast Casserole, and French Toast Muffins are always crowd favorites. You can even pair any of these breakfast ideas with a steaming mug of Hot Cocoa made in the crockpot for a holiday surprise!
If you enjoyed any of the recipes make sure to leave a comment below! Then follow me on social media and tag #createkidsclub if you make the recipe. I love seeing what you come up with!