Green beans are brightened up with a simple sauce that comes together in no time at all. A healthy side dish perfect for kids!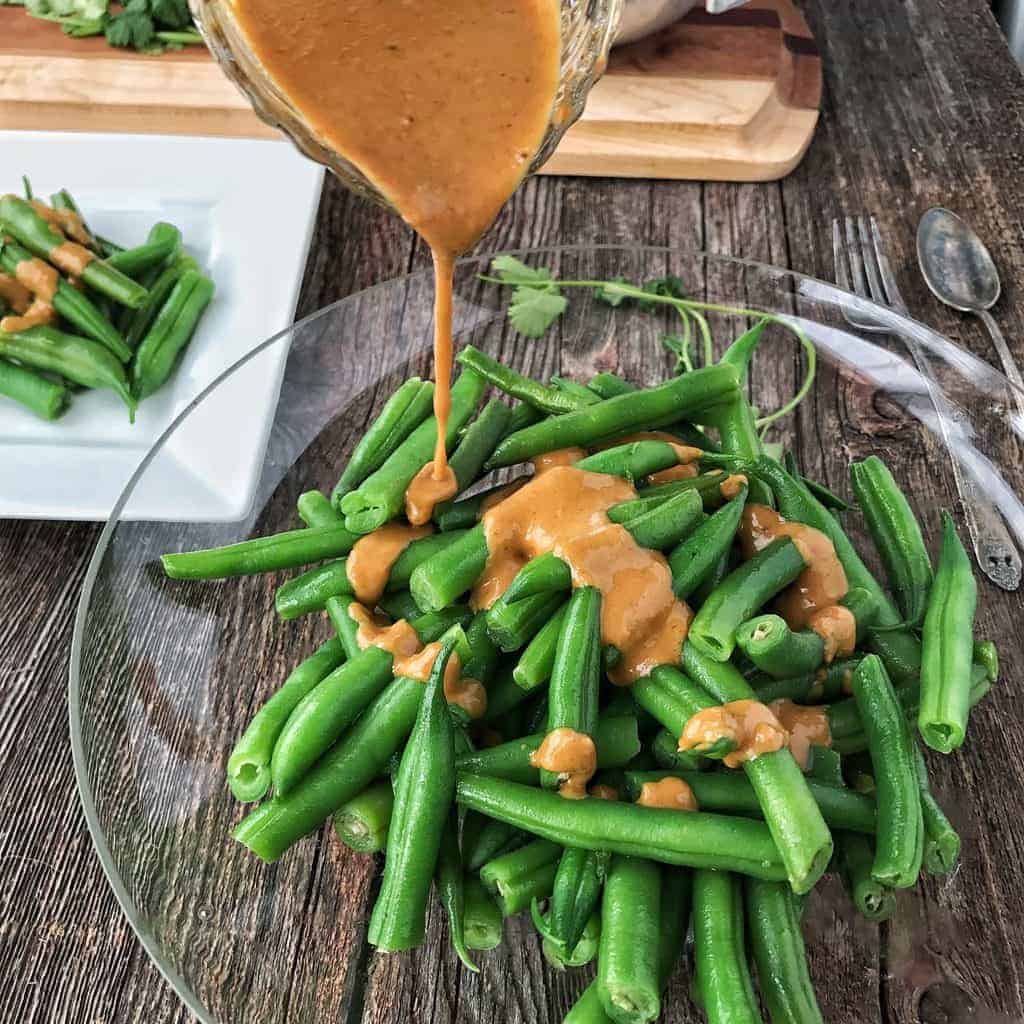 Looking for a way to make green beans taste better? Look no further! This is a great green beans for kids recipe.
How did this healthy side dish come to be?
The story begins about 9 years ago at the house my husband and I lived in before our current home. This home was in the country and had two large raised garden beds out in the backyard. I loved the idea of gardening, but up until that point, I only grew veggies in planters.
As I looked out the windows towards those gardens while we were contemplating purchasing the house, I envisioned beautiful gardens where I would dig around for hours while my son, who was just a toddler, ran around playing, and my daughter, an infant, napped.
Upon moving in, reality hit. It was more baby screaming and toddler pulling out plants, but I did end up with a beautiful garden that produced some gorgeous vegetables all summer long.
Because this garden grew and grew, without much effort, I figured I had a bit of a green thumb – that my interest in growing veggies had translated straight into being a skilled gardener!
I didn't think much more of it until a few years later after we moved to a different home and build our own raised garden beds from scratch. My kids were older and happily helped plant the garden. We watered and waited. And waited and waited. Not much grew in the garden that summer.
The next summer I planted different veggies and crossed my fingers. Then, I watered and waited. And waited and waited. Still – no flourishing garden.
By this point I was frustrated. My garden at the old house was filled with so many vegetables that it was hard to use them all. Now, the only things we had growing were weeds.
Then, I finally put it together. All this time I thought I had a bit of a green thumb, with the flourishing gardens of past, but in reality, it was the SOIL, not me.
I had neglected to focus on the fact that the prior homeowner happened to be a master gardener. He had done such a wonderful job with his garden soil, there was no way for me to mess it up!
I am not sure why I didn't catch on to this quicker, but I am glad I finally did.
This summer we amended the soil, added more dirt to the beds, and we once again had a flourishing garden.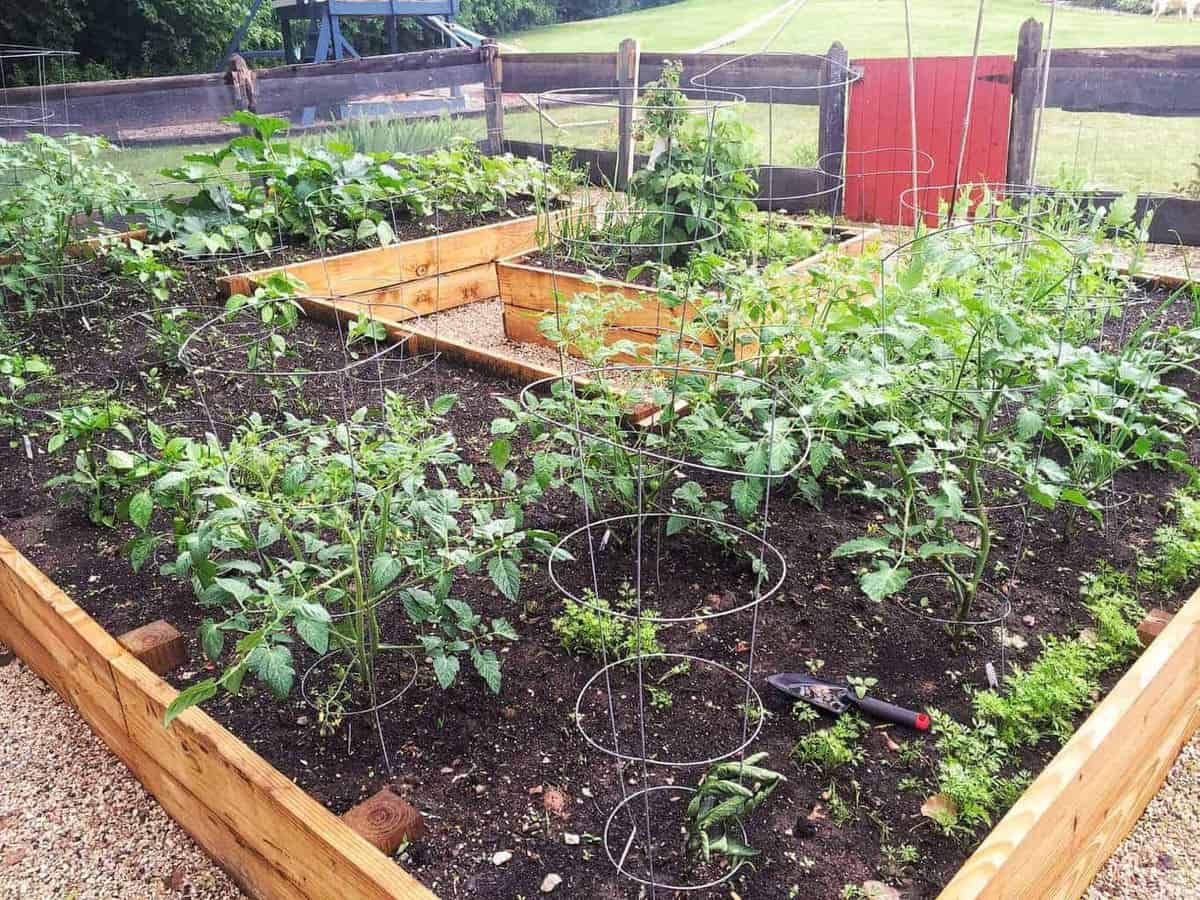 So good was the garden, that I had green beans coming out of my ears.
I planted too many seeds, then had a hard time thinning them (they finally grew – to pull them out seemed wasteful!). So I left them all and we had enough green beans to feed the whole neighborhood. Eventually, I started blanching and freezing them.
And this is where the recipe comes into play.
With a freezer full of green beans, a new green bean recipe was needed to add some excitement to this veggie.
I needed a simple healthy side dish for kids to enjoy so my children would help eat all these beans!
I saw this recipe in the October issue of Food Network Magazine and I knew I needed to try it. My kids don't particularly like peanut butter, but they surprised me and ate this green bean recipe happily. I made a couple of changes to the original recipe, making it gluten-free and using ingredients already in my refrigerator.
This easy side dish presents beautifully, is simple to make, and the flavor is amazing.
It worked great using frozen green beans and I am sure would even be better with fresh.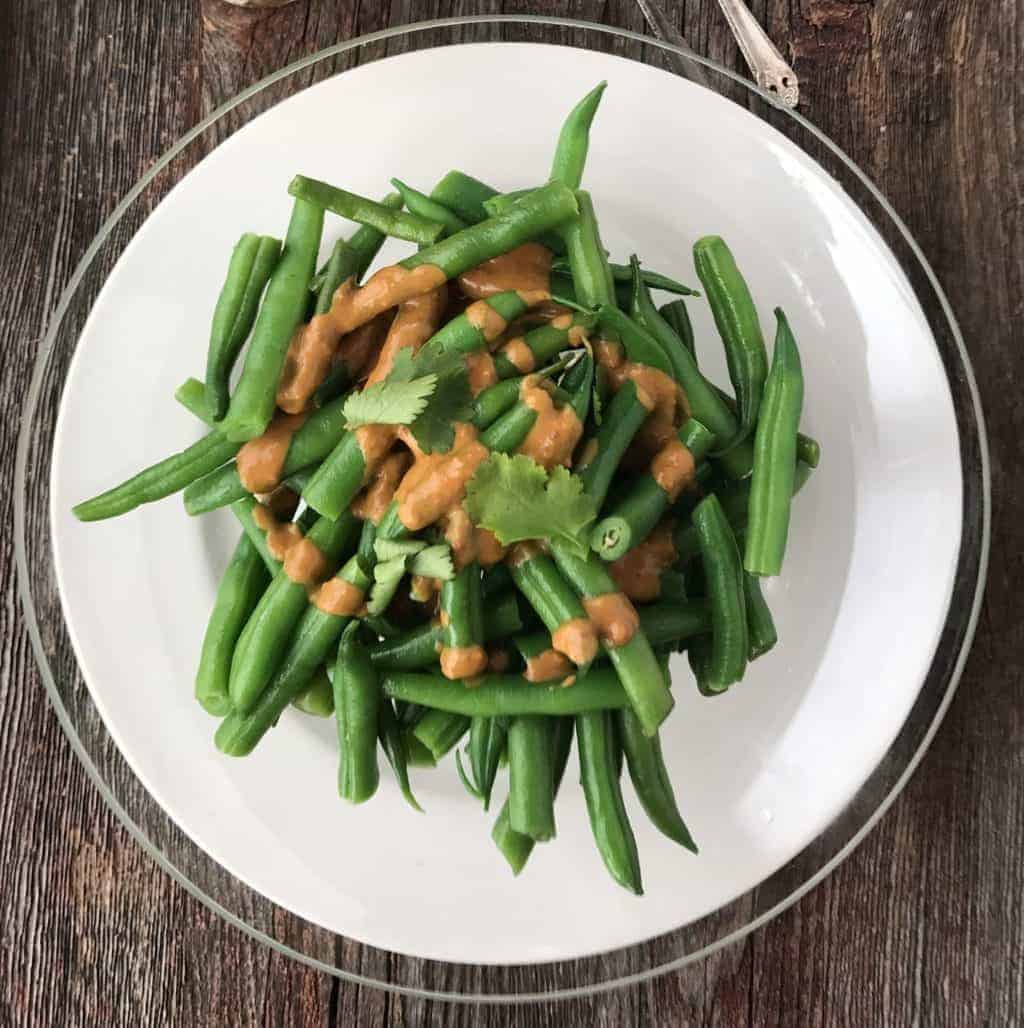 Check out more Vegetable Side Dish Recipes here:
Green Bean Satay
A beautiful veggie side dish for dinner or entertaining, that is kid friendly too.
Pin Recipe
Print Recipe
Ingredients
1

lb.

green beans

trimmed

1

tbsp.

olive oil

2

tbsp.

natural peanut butter

1

tbsp.

soy sauce

tamari for gluten free

1

tbsp.

hot water

2

tsp.

lemon juice

1

tsp.

Sriracha

cilantro for garnish

optional
Instructions
Saute green beans in olive oil until tender.

Meanwhile, whisk peanut butter, hot water, soy sauce, lemon juice, and sriracha until smooth.

Place green beans on serving platter and drizzle with peanut sauce. Top with cilantro if desired. 
Nutrition
Calories:
114
kcal
|
Carbohydrates:
10
g
|
Protein:
4
g
|
Fat:
8
g
|
Saturated Fat:
1
g
|
Sodium:
280
mg
|
Potassium:
299
mg
|
Fiber:
4
g
|
Sugar:
5
g
|
Vitamin A:
785
IU
|
Vitamin C:
16
mg
|
Calcium:
46
mg
|
Iron:
1
mg
Delicious Simple Family Recipes
Join Create Kids Club & get our 10 Favorite Crockpot Recipes ebook!