No more wondering what goes with meatloaf! We've gathered 50+ gluten-free sides for meatloaf that your family will love. You'll find everything from potato dishes to salads and rolls to easily plan your menu stress-free.
These savory side dishes are the key to turning meatloaf into the ultimate comfort meal. There are only a handful of things we can think of that that are more comforting than sharing a meatloaf dinner with the family. Now with these meatloaf sides, you are set to impress.
The days of deciding what to make with meatloaf are long gone. Pick one or two of these delicious recipes to feature on the dinner table alongside with your favorite meatloaf recipe.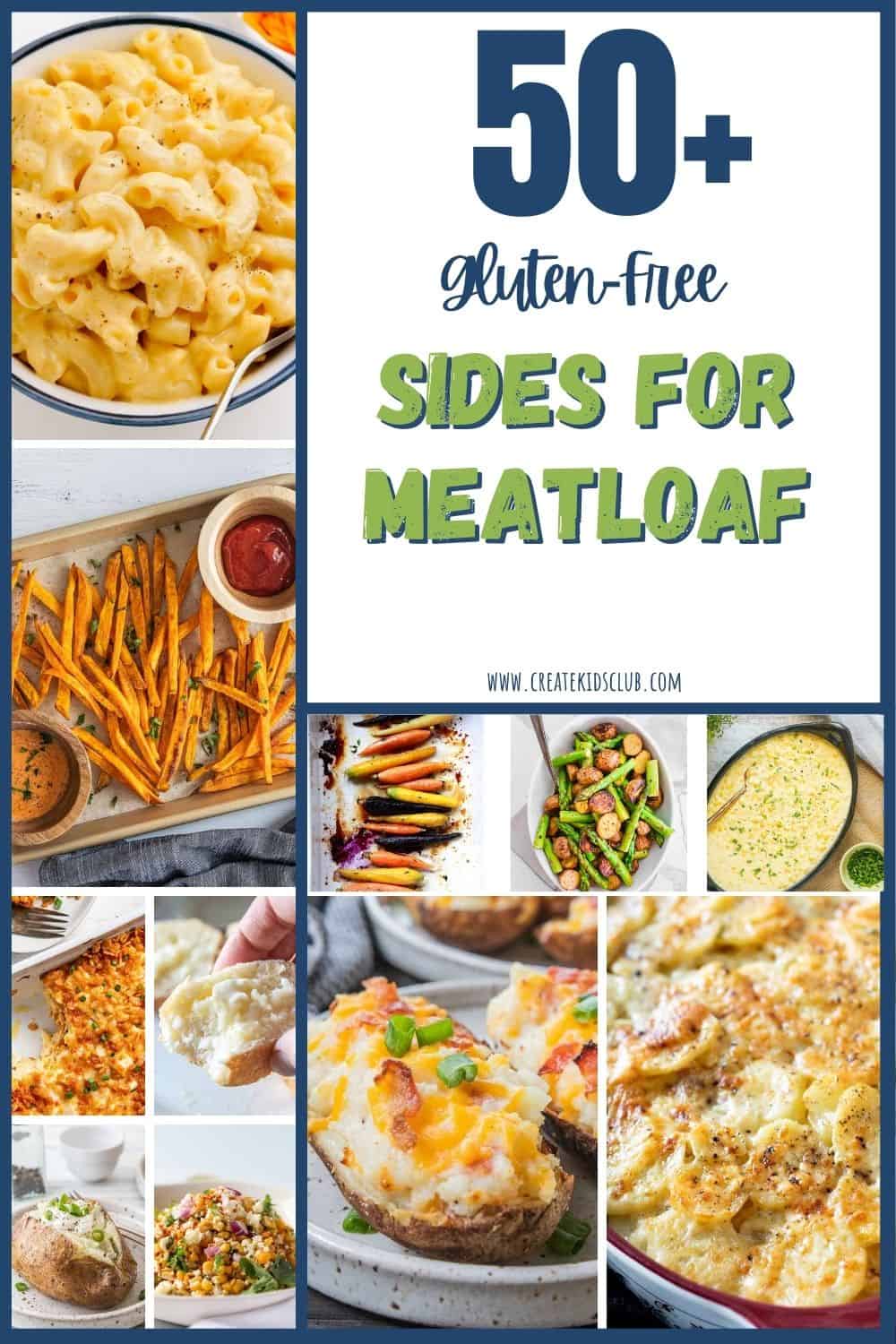 Meatloaf Recipes
On the search for a new gluten-free meatloaf recipe? Our Kid-Friendly Meatloaf and was created just for you! These mashed potato stuffed meatloaf cupcakes are a great way to get the whole family to enjoy meatloaf. Baked in a muffin tin, this recipe creates the perfect-sized meatloaf muffins that are always a huge hit with kids.
Need an eggless meatloaf recipe? Instant Pot Meatloaf and Mashed Potatoes is not only simple and delicious, but it's nutritious too. Our eggless meatloaf recipe uses diced fresh red pepper and both lean ground beef and pork.
Meatloaf Sides
Now it is time that we present to you the 50+ side dishes that are simple, delicious and celiac-safe. Enjoy!
Desserts for Meatloaf
Dinner isn't quite complete without dessert! Check out these amazing gluten-free desserts: Peanut Butter Pie (No Bake), Gluten Free Peanut Butter Cookies, No Bake Cheesecake Bites, Gluten Free Vanilla Cupcake, Gluten-Free Angel Food Cake Recipe, Dairy Free Sugar Cookies Recipe and Gluten Free Edible Cookie Dough.
If you enjoyed any of the recipes make sure to leave a comment below! Then follow me on social media and tag #createkidsclub if you make the recipe. I love seeing what you come up with!