A healthy dinner meal with just 7 ingredients and a 100% satisfied family?!  Impossible?  No way!  Crustless Chicken Pot Pie is a simple recipe with your name on it.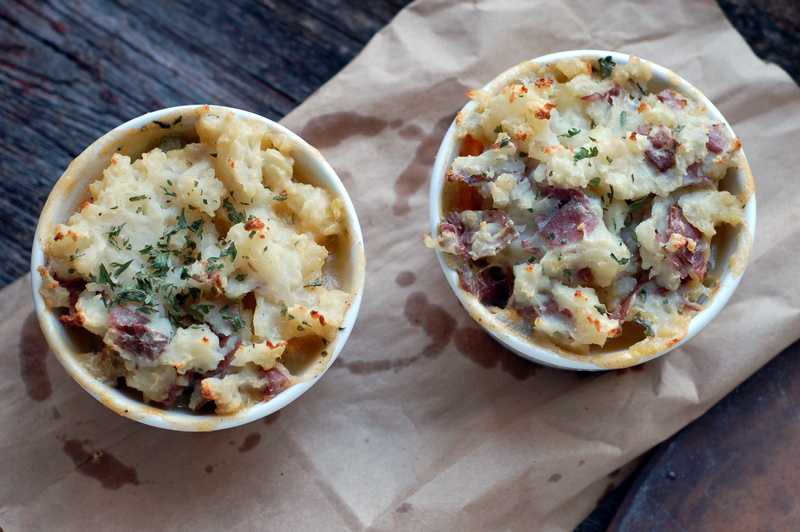 This months Recipe Redux was in honor of tax season.  Here are the guidelines:
It's Income Tax Season, so our brains could use some easy arithmetic; as in seven-ingredient-or-less recipes. Show us the healthy, no-brainer dish you fix for breakfast, lunch or dinner.
While I was considering my options for this challenge, my sister sent me a Pinterest recipe for pot pie. Her family loved this dinner dish, but she wanted to serve it with fewer calories and fat.
This recipe became my Recipe Redux, but could I do it with just 7 ingredients? 
While traditional pie crusts on pot pies are very tasty, they are also high in fat.  To reduce both the fat and calorie content, the crust would have to go.  I decided on a chicken pot pie with no crust, rather a mashed potato topping instead.
I love mashed potatoes for many reasons.
Healthy Recipes Sent Weekly
Subscribe to get our latest content by email.
First, my children love all things potato. This makes it a veggie that will entice them to take that first bite.  Second, potatoes are cost-effective and can be stored for longer periods of time than other veggies.
Homemade mashed potatoes can be healthy if you watch what is added to them.  They are simple to make as well.  All you need to do is boil the potatoes, mash them with a masher or fork, add some chicken stock and season to taste with salt, pepper, and garlic.  Yum.  No butter or heavy cream needed.  Save those decadent mashed potatoes as a treat for the holidays. 🙂
When making mashed potatoes, I always leave the skin on.  I do this for 2 reasons:
I am lazy and peeling takes time.
The skin is packed with healthy stuff!
The skin of a potato has about 5 grams of fiber, is loaded buy clomid in usa with the minerals iron, potassium, and magnesium, along with vitamins B6, vitamin C, and thiamine.  So don't go tossing those skins down the drain!
My kids are not thrilled that I keep the skins on the potatoes, but they love mashed potatoes so much they overlook this and eat them up every time.  I encourage you to give it a try!
In order to add extra kid appeal to the Crustless Pot Pie, use super fun ramekins.
Ok – who am I kidding – I use them because they make me happy too. 🙂  If you don't own ramekins, a large oven safe pan would work great as a one-dish meal.
I utilized healthy prepackaged foods to decrease the steps needed to prepare this recipe.  You could use leftover chicken from a prior dinner, or grab a whole rotisserie chicken and chop it up.  Frozen veggies are a great side to always have in the freezer and come in handy for dishes like this.
I will leave you with that quote my 7-year-old daughter said in regards to this dish, which she named Piggy Pies. "Mom, I can see the vegetables.  I am going to have to eat them because this Piggy Pie is just so good.  I know that was your plan".  How right she is. 🙂
Save fat and calories, not flavor, in this lighted up Chicken Pot Pie.
Click To Tweet
Print
Crustless Chicken Pot Pie
Author:

Prep Time:

20 minutes

Cook Time:

30 minutes

Total Time:

50 minutes

Yield:

6

Category:

Main Course

Cuisine:

American
---
Description
A simple, delicious, and nutritious chicken pot pie dinner with just 7 ingredients. Kid-friendly, husband approved.
---
Ingredients
8 medium baby red potatoes
1 lb. chicken, cooked and diced
3 tbsp. butter
3 1/2 cups chicken stock, divided
2 cups frozen mixed vegetables
1 cup shredded sharp cheddar cheese
1/4 cup flour
---
Instructions
Preheat oven to 400 degrees.
In a large stockpot, cover potatoes with water and bring to a boil. 

Boil until soft, about 20 minutes.

While potatoes are boiling, melt butter in large oven-safe fry pan.
Once butter is melted, whisk in flour.

Slowly whisk 3 cups chicken stock into flour roux 

mixture

.

Add frozen veggies, shredded cheese, and diced chicken. 

Over medium heat, bring to boil.

Dish into 8 ramekins or leave in an oven-safe fry pan.
Top with mashed potatoes (recipe below).
Bake for 30 minutes.
---
Notes
Optional: Salt & pepper to taste. Dried parsley for garnishing.
See Mashed Potato Recipe Below.
Print
Simple Homemade Mashed Potatoes
Author:

Prep Time:

5 minutes

Cook Time:

20 minutes

Total Time:

25 minutes

Yield:

8

Category:

Side Dish

Cuisine:

American
---
Description
A simple and healthy mashed potato recipe.
---
Ingredients
8 medium baby red potatoes
1/2 cup chicken stock
salt & pepper to taste
---
Instructions
Rinse potatoes.

Add potatoes to a large pot of water.

Bring to boil.

Boil 20 minutes, or until potatoes are softened.

Drain water.

Mash potatoes with potato masher or fork.
Stir in chicken stock, add additional chicken stock if thinner potatoes are desired.

Add salt and pepper to taste.
---
Notes
Optional: fresh garlic can be added for extra flavor.
Looking for more recipes using chicken?  Check out these favorites: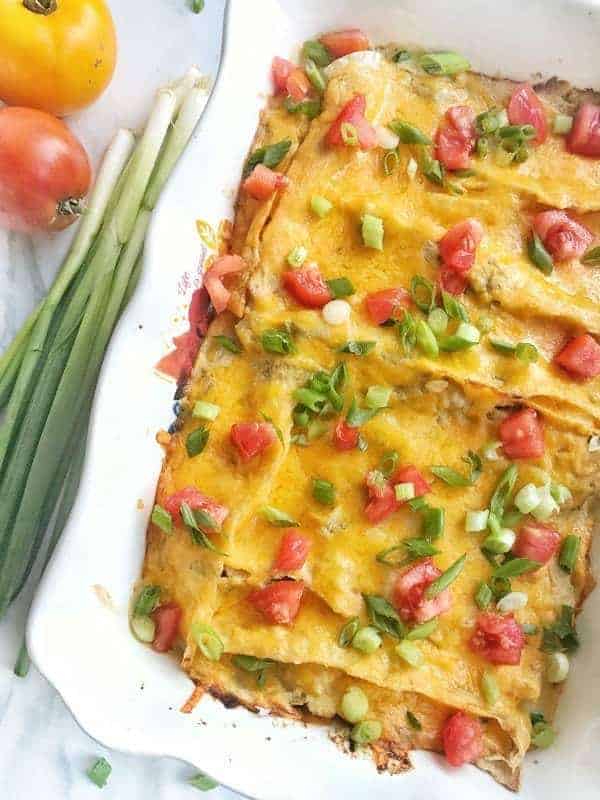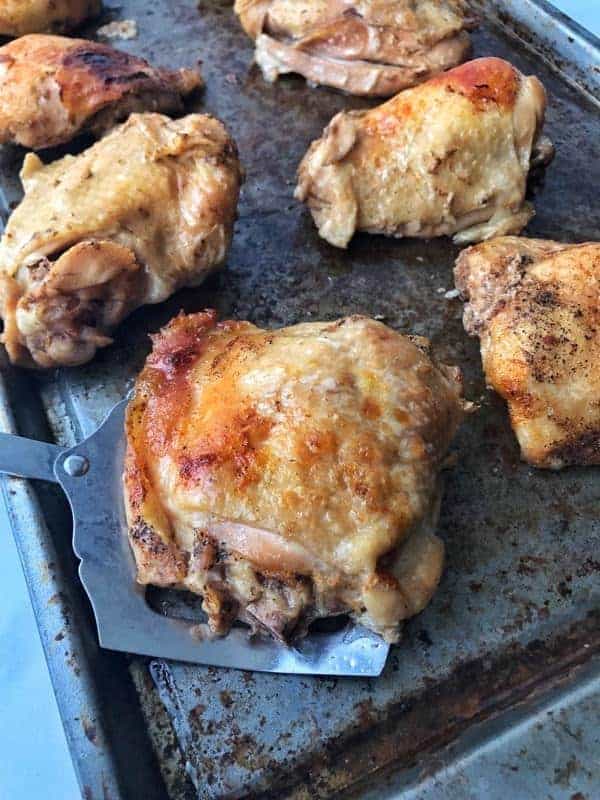 Check out lots more chicken recipes

here

, or more dinner recipes here.
For more 7 ingredients or fewer recipes check out the other awesome Recipe Redux recipes below!
How To Make Tasty Crockpot Meals
Make dinner a breeze with these 10 Kid Favorite Crockpot Recipes! Get your FREE printable eBook Now!