Gluten-Free breakfast muffins are a favorite grab-and-go breakfast that we always keep on hand in the freezer. We gathered over 25 gluten-free recipes from blueberry muffins to chocolate chip to egg muffins there is something for everyone!
Muffins are a fantastic way to kick start any morning. Satisfying, delicious, flavorful, kid-friendly… we could go on and on with all the reasons why we enjoy muffins for breakfast.
Keep things simple by serving any of these muffin recipes alone or pair with any breakfast meal.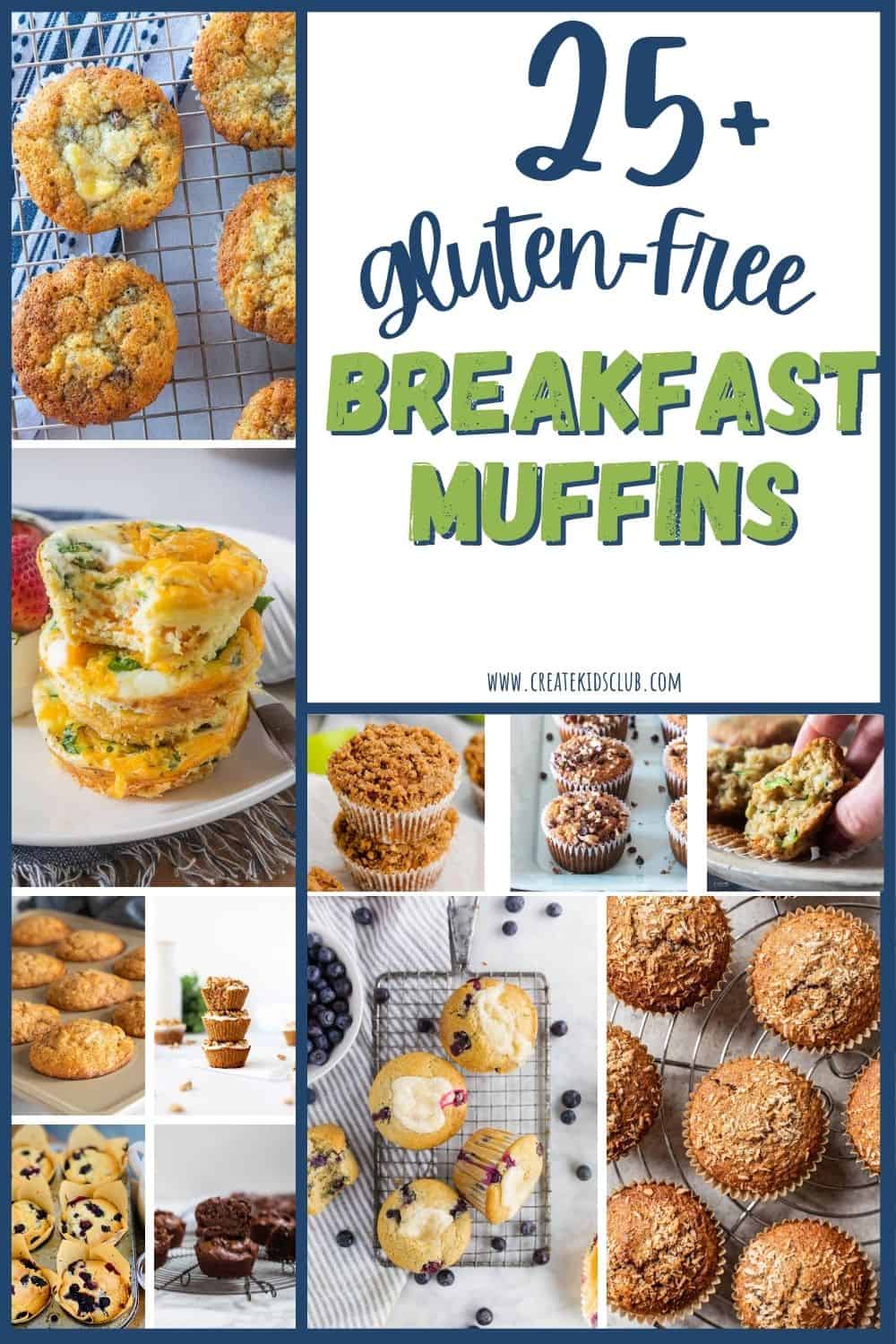 Get ready to be impressed (and to impress your family) with all the great gluten-free muffin recipes in this collection. Start off by scrolling to find your favorites. Then, stop your scroll at the end to learn how to easily freeze muffins plus even more breakfast recipes. Let's get baking!
Gluten Free Breakfast Muffins
How To Freeze Muffins
Freeze muffins in 3 simple steps – cool, wrap, label. Freezing muffins is one of the best ways to keep muffins as fresh and tasty as the day they were baked. Learn how to prevent freezer burn, how to defrost and the length of time to store in our How To Freeze Muffins guide. It has all the tips and tricks you need plus more how-to tutorials to check out!
Have You Tried These Gluten Free Breakfast Recipes?
If you enjoyed any of the recipes make sure to leave a comment below! Then follow me on social media and tag #createkidsclub if you make the recipe. I love seeing what you come up with!