Looking to vacation close to home this summer? Here in the Midwest, we are blessed with many family-friendly vacation options – from adventure parks and state parks to hands-on learning boat tours and riding the Ducks in the Dells. Check out our top Midwest vacation picks for this summer.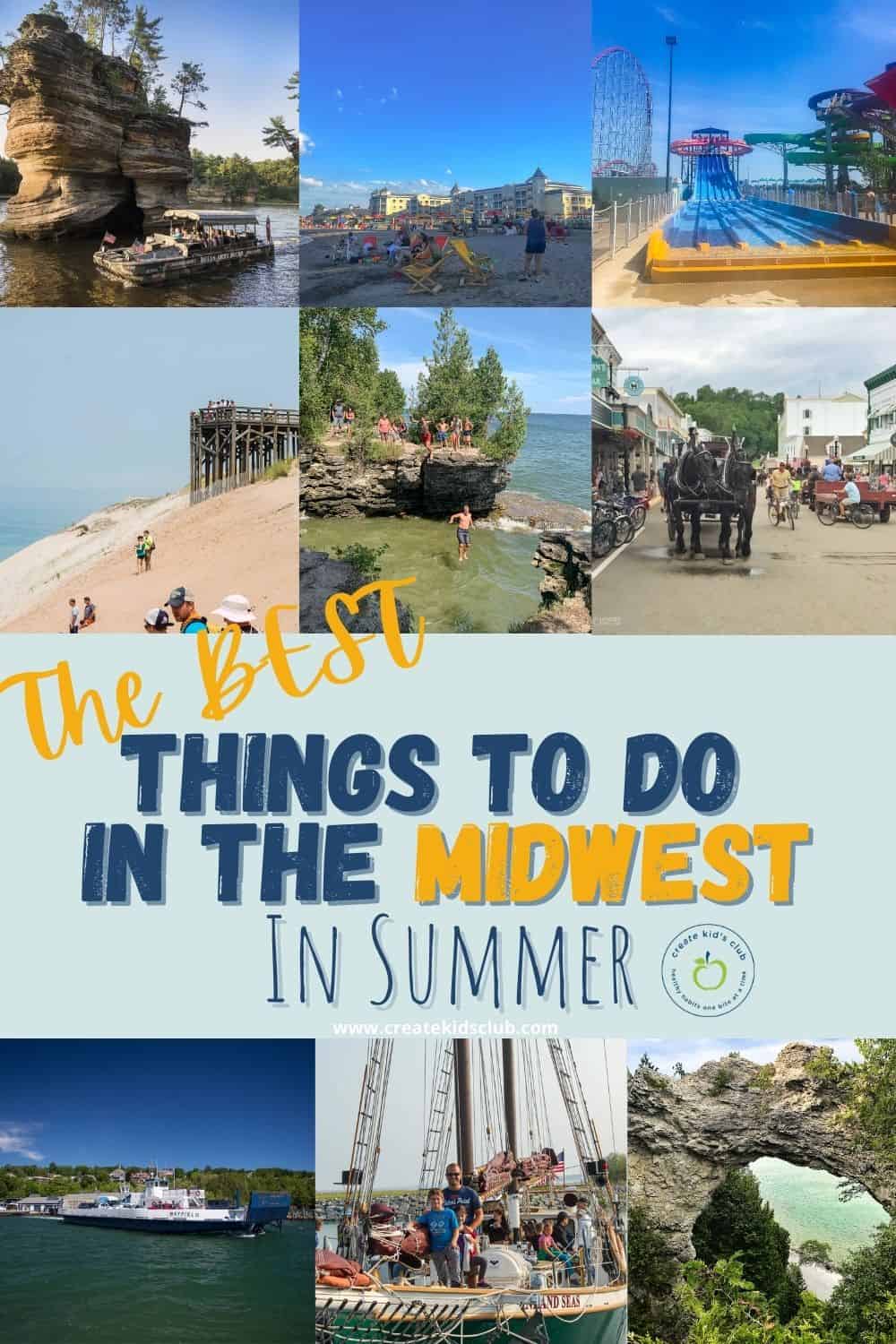 Whether your family is looking for fun weekend getaways or extended vacation spots, we have pulled together our favorite fun things to do in the Midwest. With each Midwest state having its own unique and family friendly attractions, we know the whole family will enjoy every experience this summer!
First up on the list – Wisconsin Dells, Wisconsin. The Wisconsin Dells community is located centrally in the Midwest. It puts you within driving distance of other major cities – only 53 miles to Madison, WI or 116 miles to Milwaukee, WI. Traveling to or from other Midwest states? Check out the mileage to other cities!
Chicago, Illinois – 188 miles
Minneapolis, Minnesota – 233 miles
Detroit, Michigan – 466 miles
St. Louis, Missouri – 417 miles
Wisconsin Dells is filled with amusement parks, museums, exhibits, and so many other touristy attractions. Our top two recommendations while in the Dells – Duck Tours and Waterparks!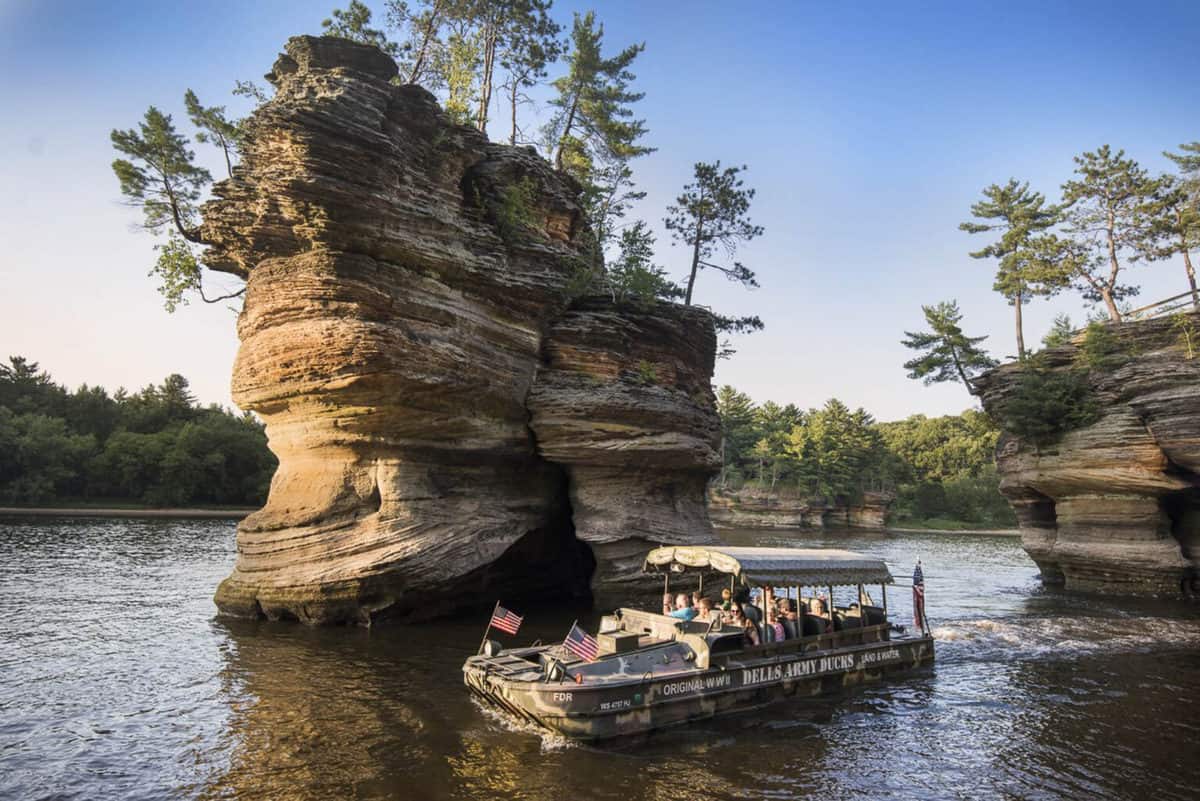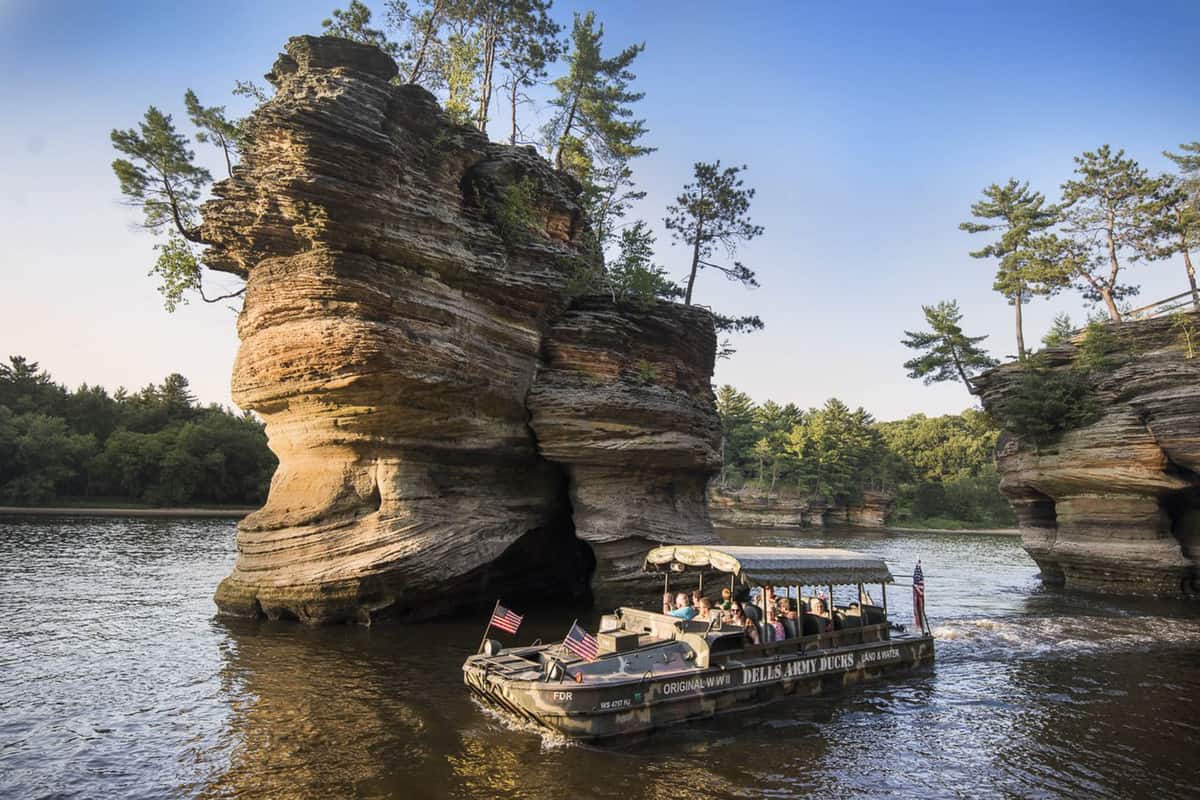 Duck Tours
The whole family will love taking a ride on the famous Duck Tours. This guided ride takes guests on a 1-hr scenic tour through Wisconsin Dells. Riders have the opportunity to see the famous Sugar Bowl, Upside Down Heart and so much more. By the end of the tour, you will understand why duck tours are ranked as the favorite tour within the Dells!
Waterparks
As the Waterpark Capital of the World, indoor and outdoor waterparks span across the Dells. Let your kids explore Noah's Ark, America's largest waterpark. Between the wave pools, endless river and water play areas, we promise you'll never hear the words "I'm bored". Another family favorite is The Wilderness, especially if traveling with young kids. As America's Largest Waterpark Resort, you can play, stay and dine all in one location.
Next stop, Sandusky, Ohio to experience Cedar Point is A Place Like No Other™. From 18 roller coasters to 18 acres of waterpark, Cedar Point has rides and slides for the entire family. You'll quickly realize it is best to spend more than one day to experience everything Cedar Point has to offer!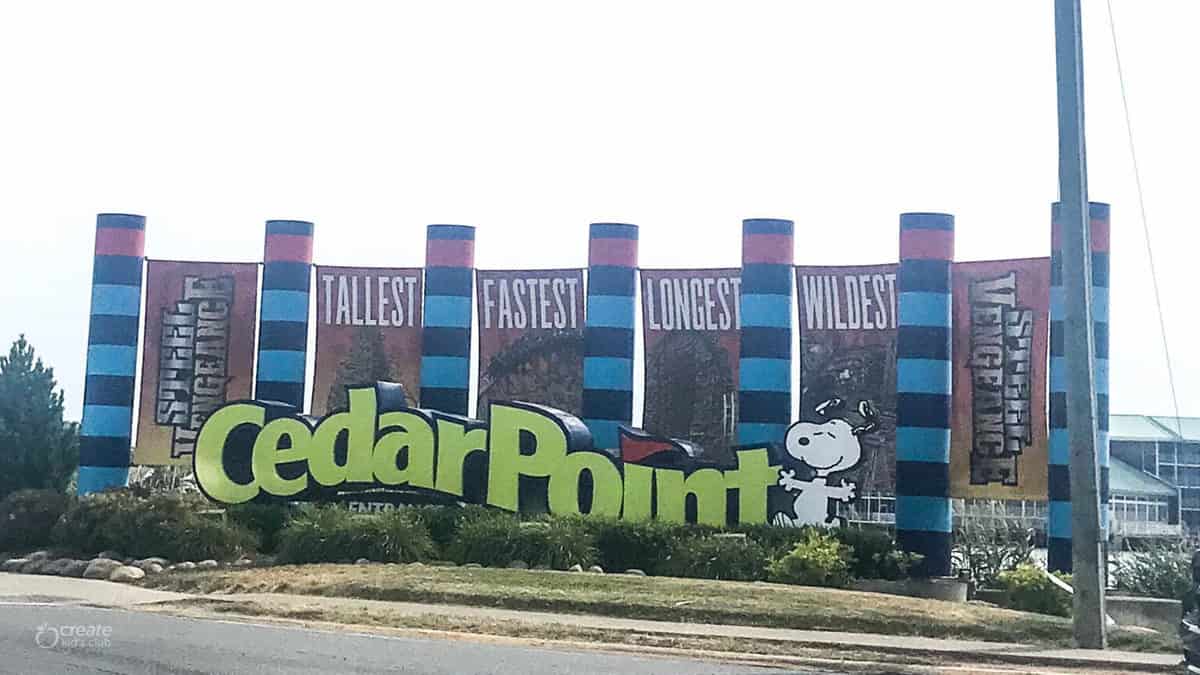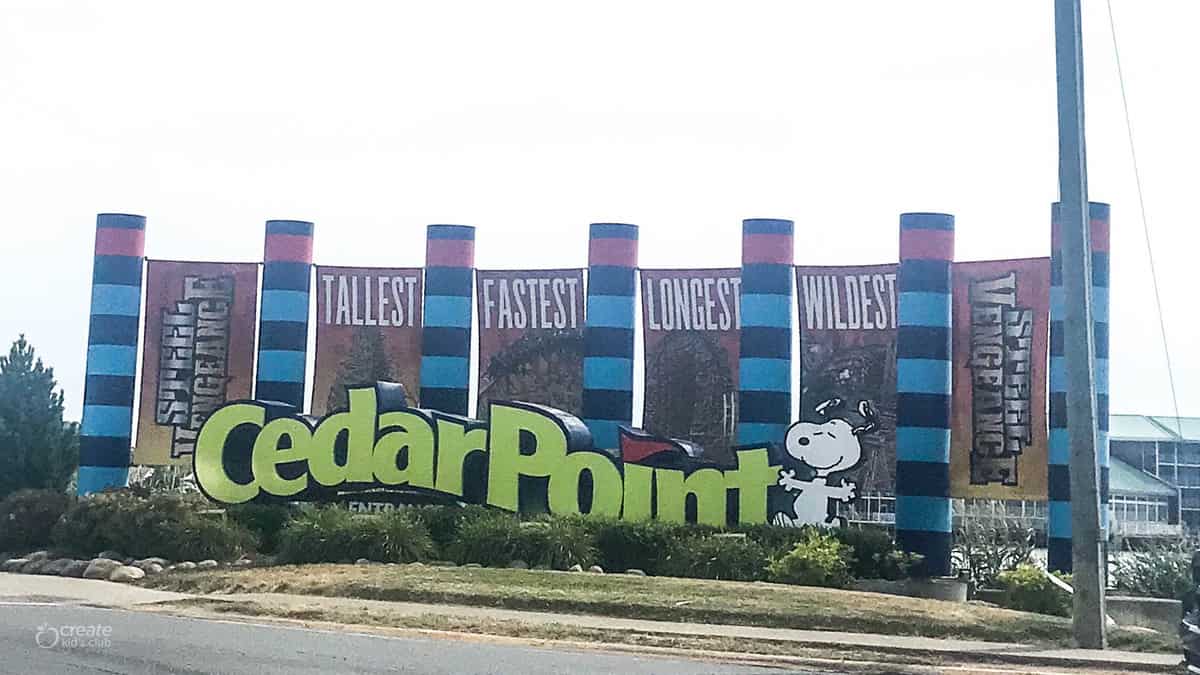 Cedar Point is the ultimate destination, especially in 2021. Celebrating its 150th Anniversary, Cedar Point is introducing the new Snake River Expedition family boat ride and the Celebrate 150 Spectacular parade. Definitely an celebration you won't want to miss!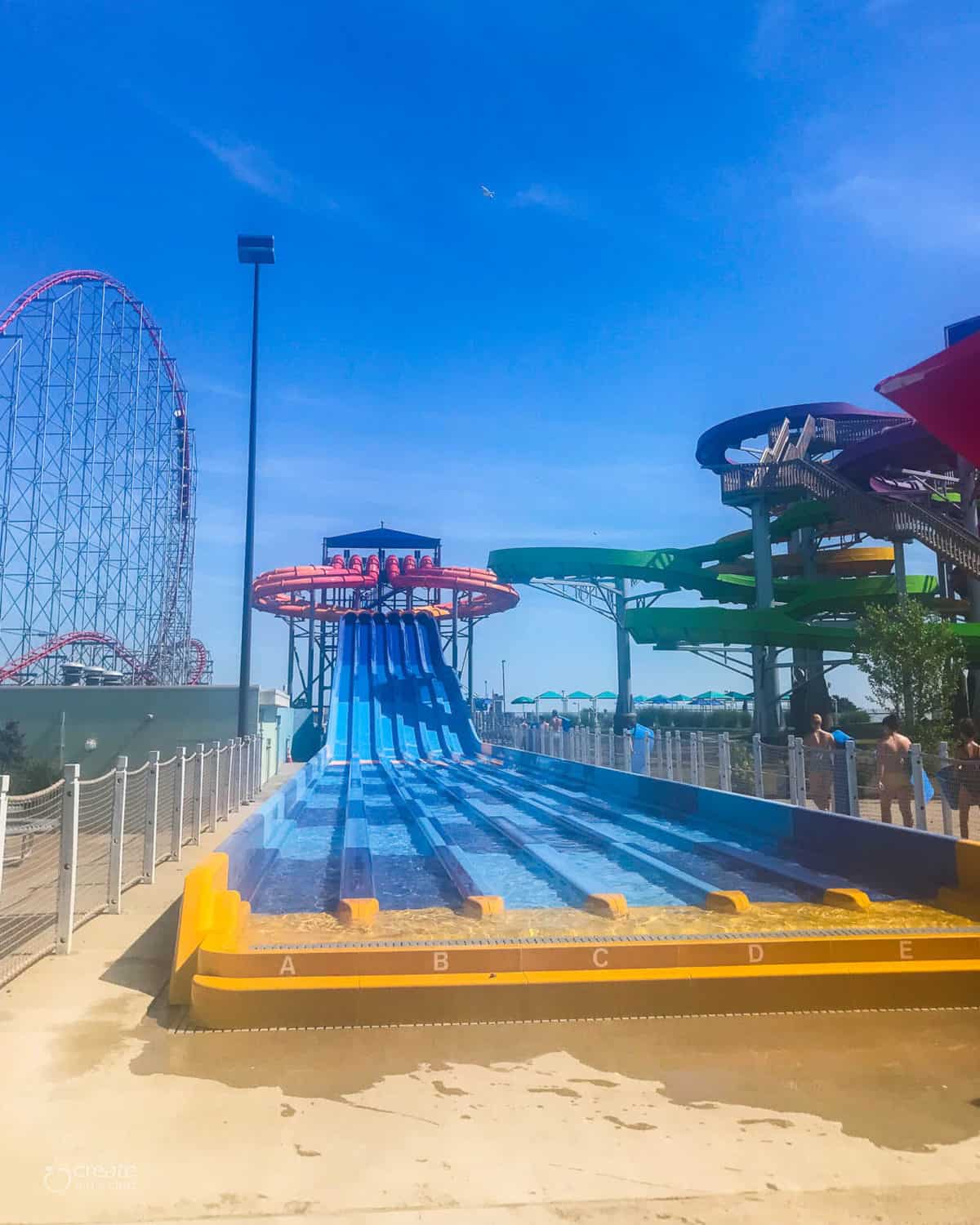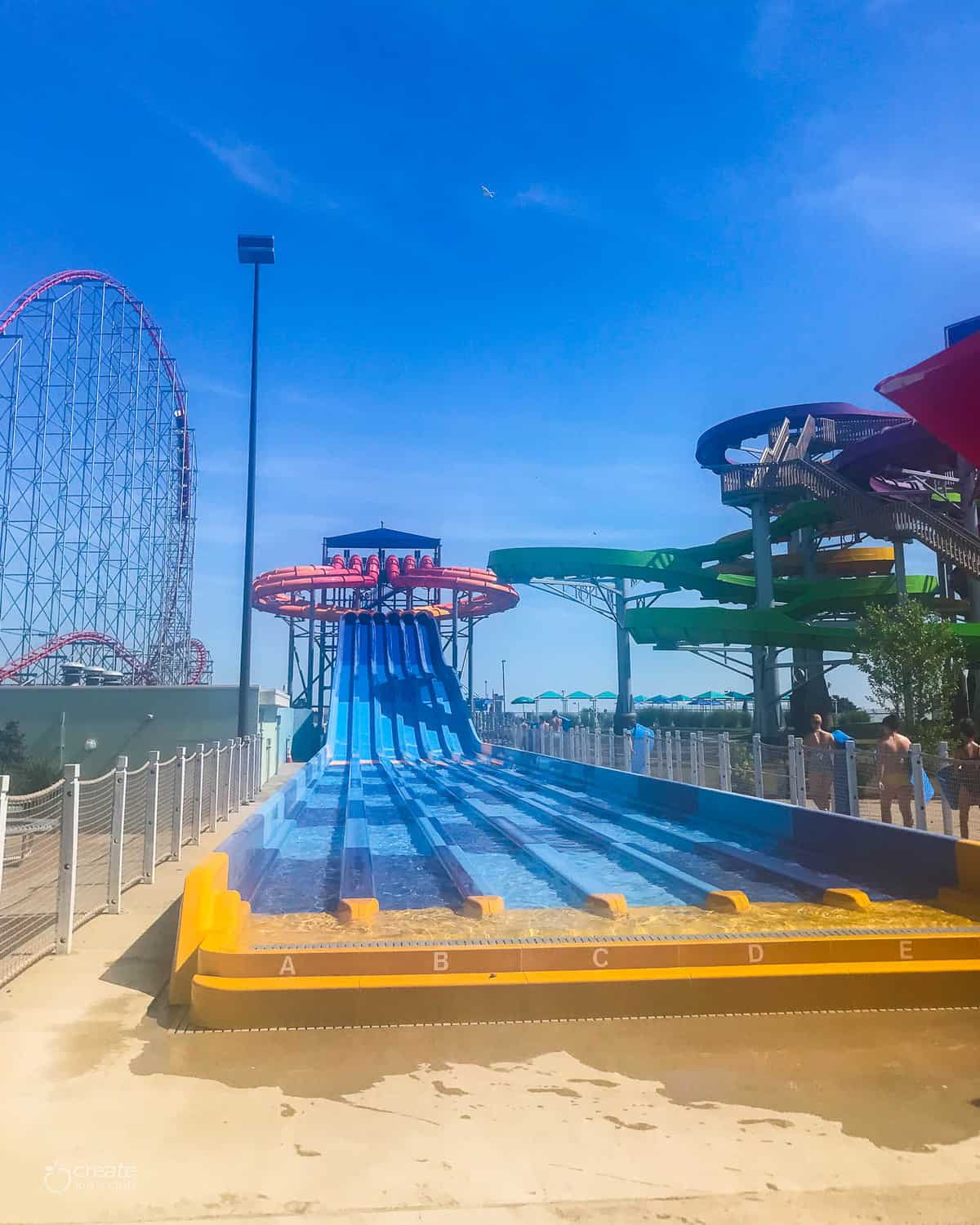 Hotel Breakers
When in Sandusky, Hotel Breakers is a fabulous place to stay for a night or few. It is walking distance to the parks, making it easy to come and go as you please.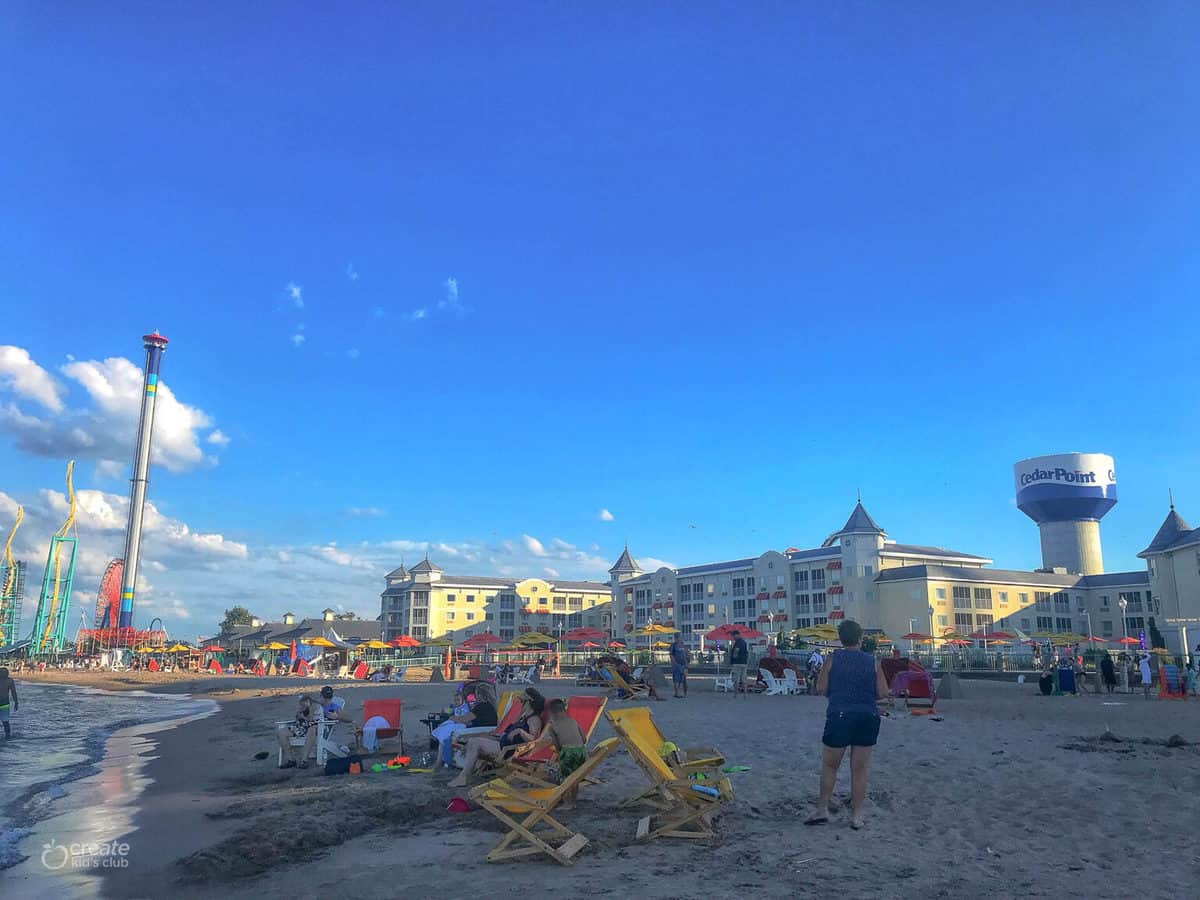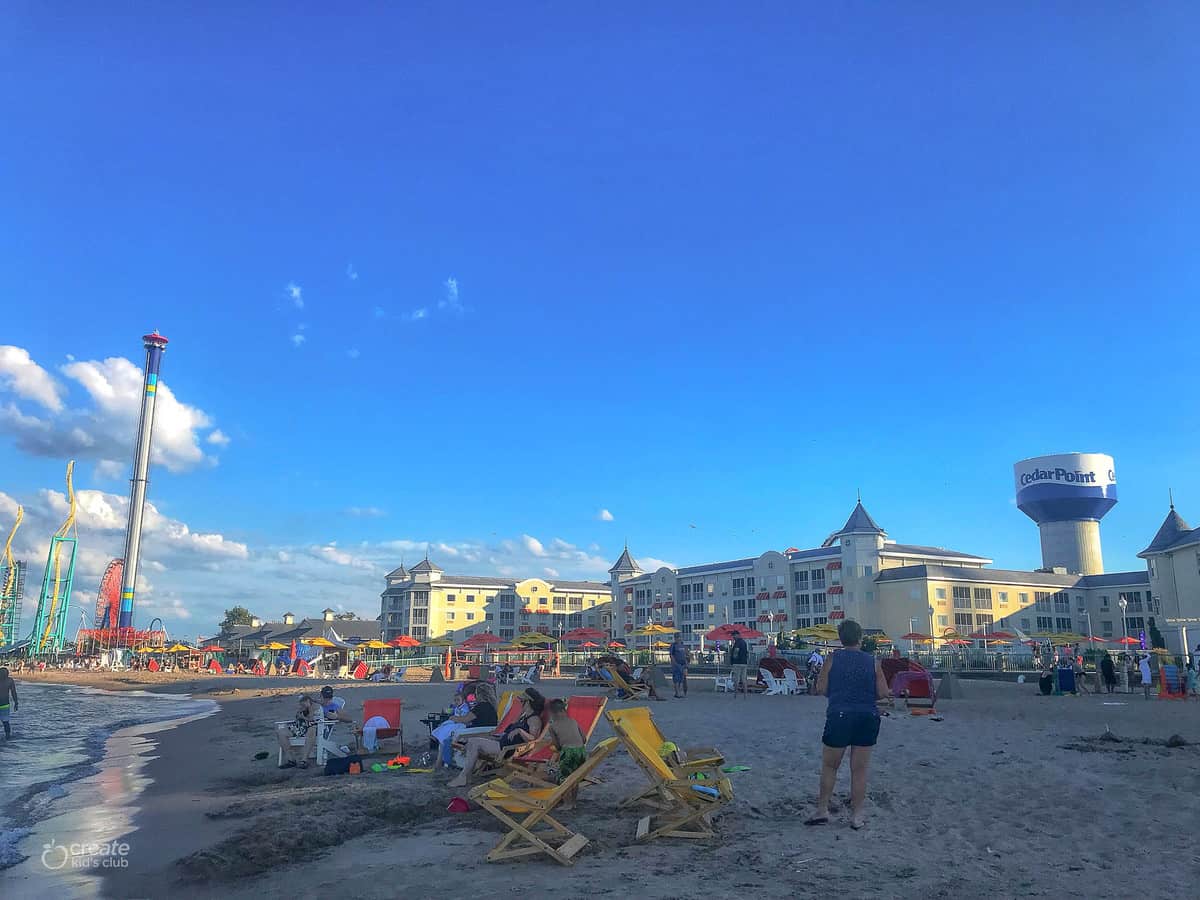 As an added bonus, Hotel Breakers is on Lake Erie with tons of family activities. Kids and parents will be entertained both day and night with beach adventures, live shows and so much more.
Up next on the list – Door County, Wisconsin. We know there are many options when it comes to summer travel but once you realize all Door County has to offer, it will be on your bucket list. It's a top vacation spot for families of all sizes!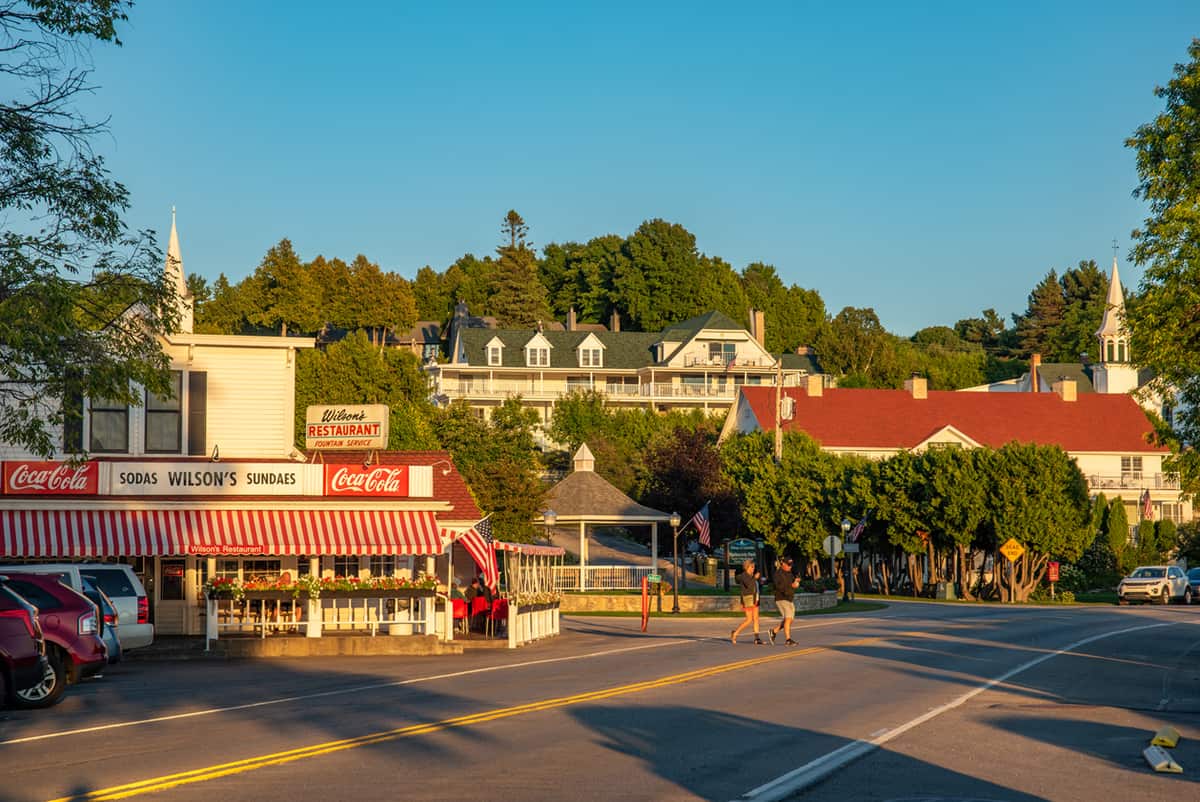 Door County is a Midwest region of small cities, towns, and communities, along with the option to go all the way up the peninsula and take the car ferry to Washington Island. Each community has its own attractions and activities. Pick 1-2 towns to visit for a weekend getaway or plan an extended trip to experience all of Door County.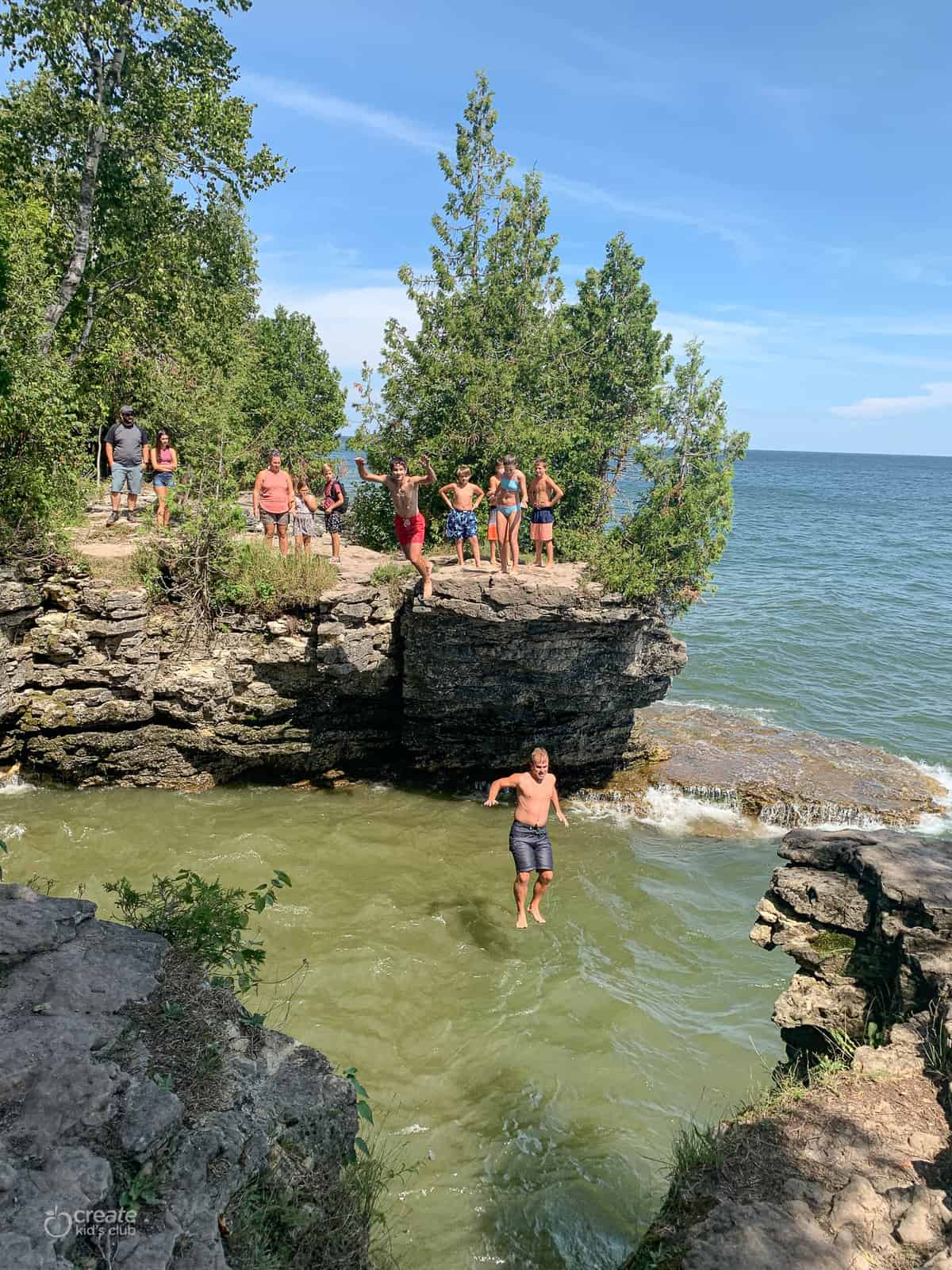 Cave Point County Park
Admire the spectacular views or take a dip in the waters at Cave Point County Park. It is an iconic park in Door County that offers FREE admission to the picnic areas and hiking trails. If you're brave enough, you can do a little cliff jumping as well!
The Farm
Get ready for some farm fun at The Farm in Door County. Kids can experience feeding bottles of milk to baby goats, watching chicks hatch and cuddling kitchens. Young children will have a blast feeding the cows, goats, and piglets. The whole family will enjoy their time at The Farm.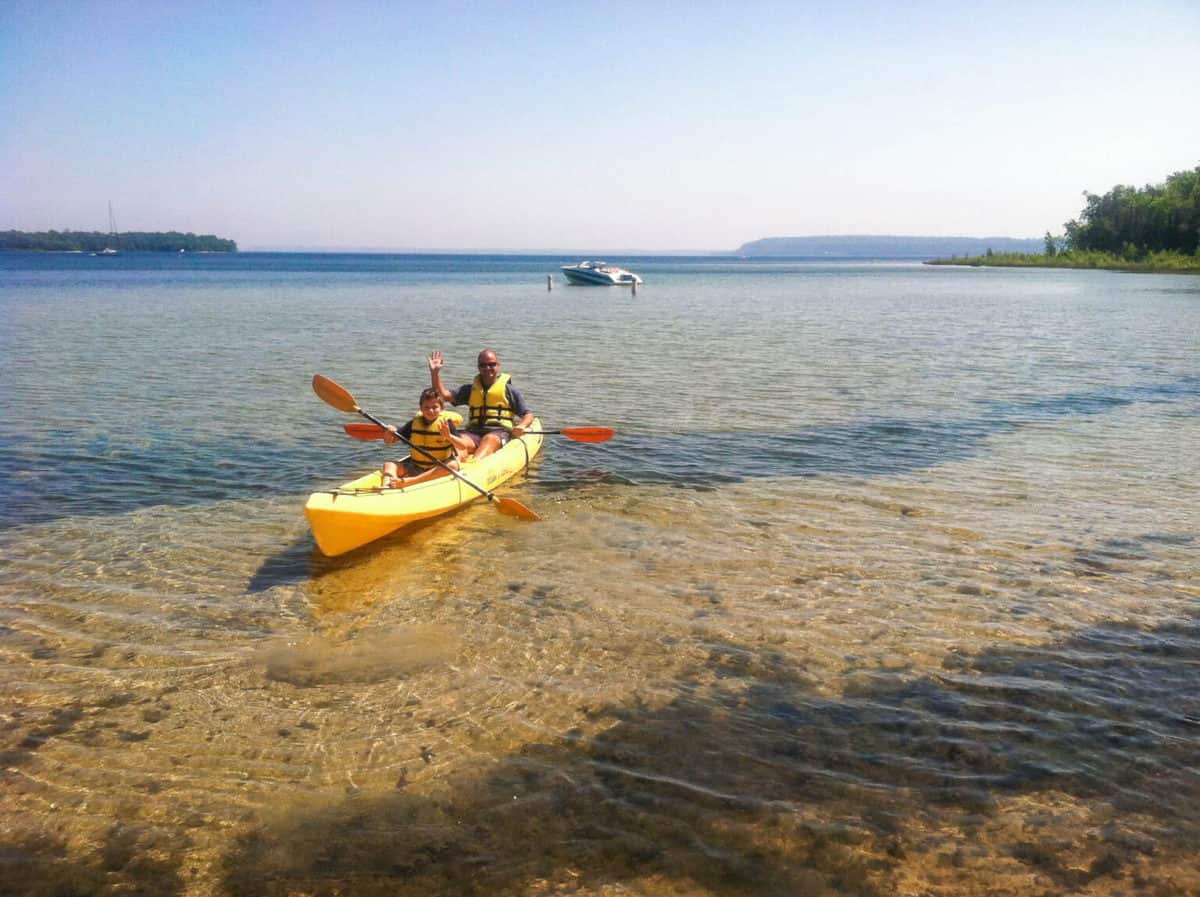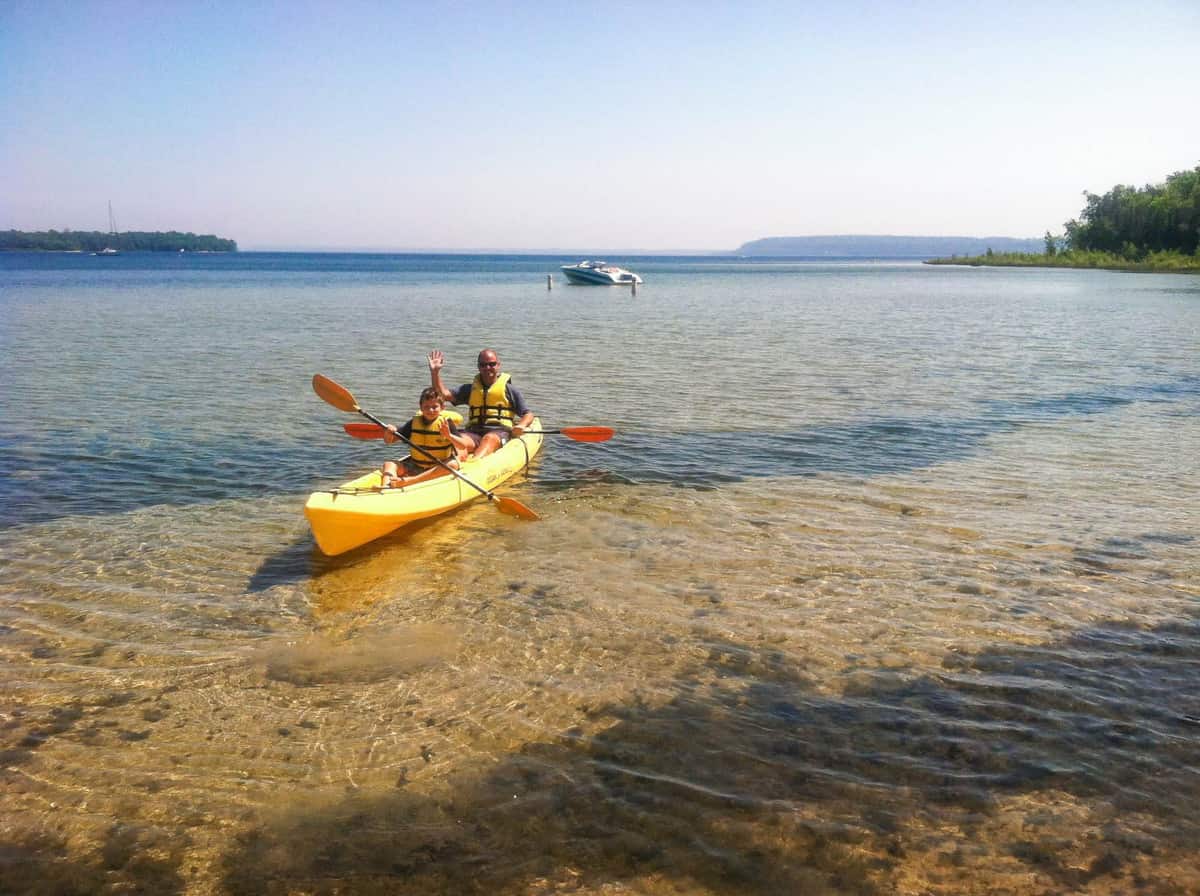 Peninsula State Park
The Peninsula State Park offers campsites, a lighthouse, a summer theatre, hiking trails, a golf course…the list goes on and on. Best to visit mid-July to mid-August, to take advantage of the cherry picking season.
Favorite Dining Options
When in Door County, the dining experiences are like no other and there are a couple must-try places. You have Al Johnsons, widely known as the restaurant with the goats on the roof, and the Boathouse On The Bay with the spectacular views. These are both places you will want to visit before heading home or your next location!
Branson, Missouri is our next vacation pick- explore this city for endless family fun. The Ozarks hospitality will have you feeling right at home. No matter if you visit the Titanic Museum, Dolly's Stampede or make the drive to the Meramek caves, your family will have memories to last a lifetime.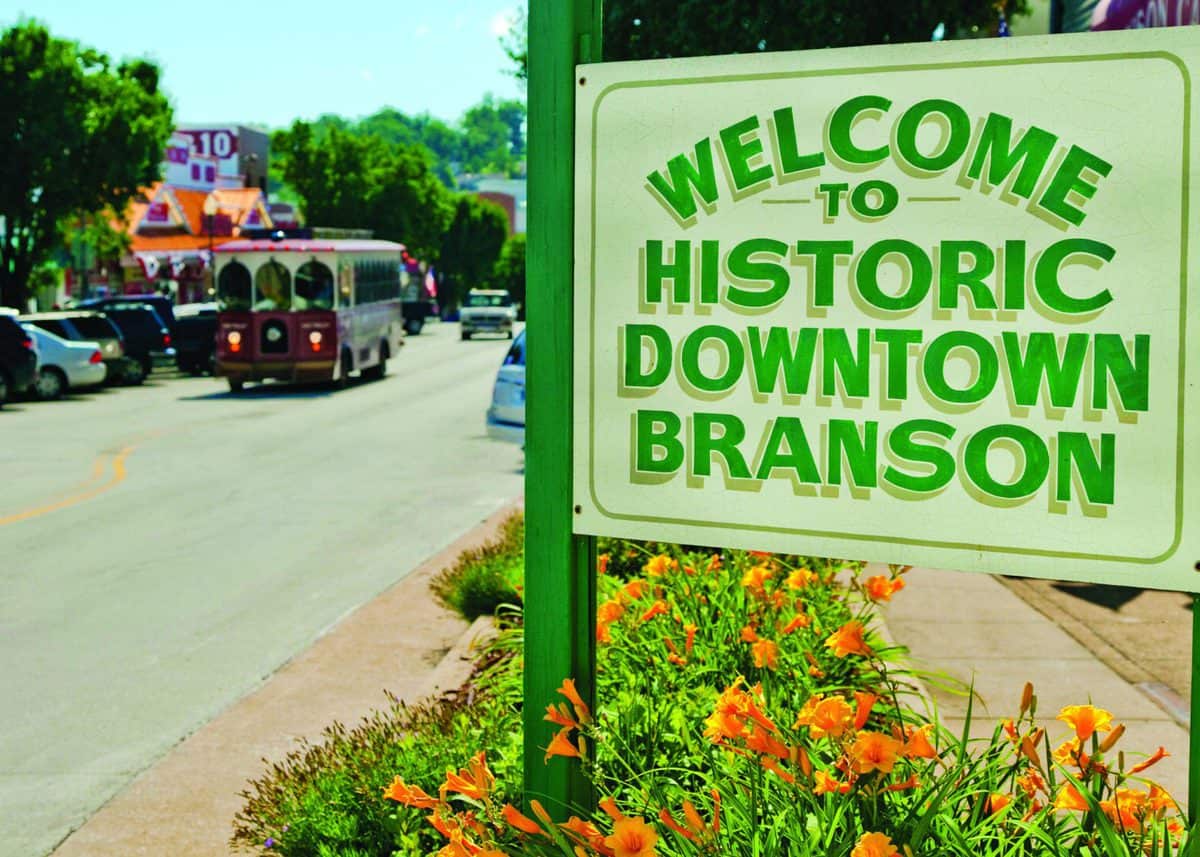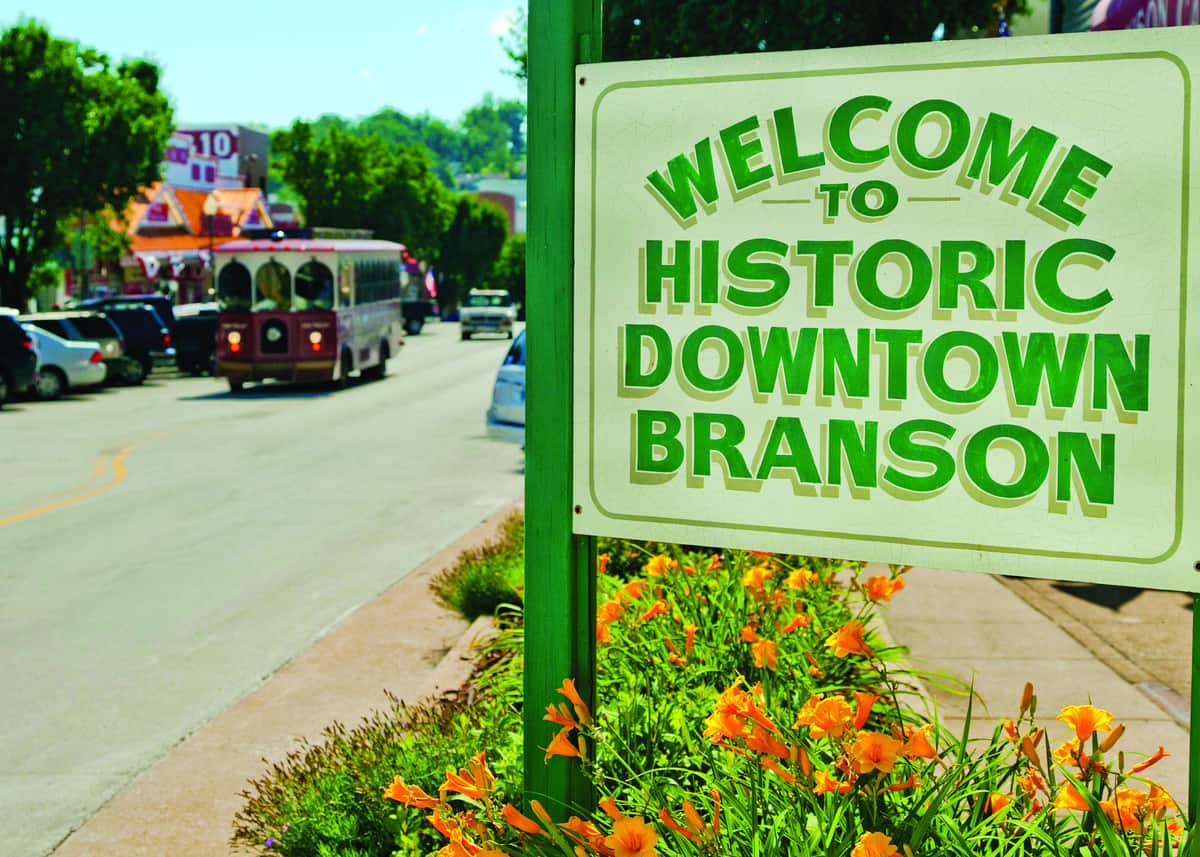 Titanic Museum
Grab a boarding pass for every member of your family and hop aboard the Titanic as a passenger. Wander through the hallways, parlors, cabins and even the Grand Staircase of the Titanic. The Titanic Museum is one of the best ways to understand what it was like for the ship, passengers and crew on the RMS Titanic.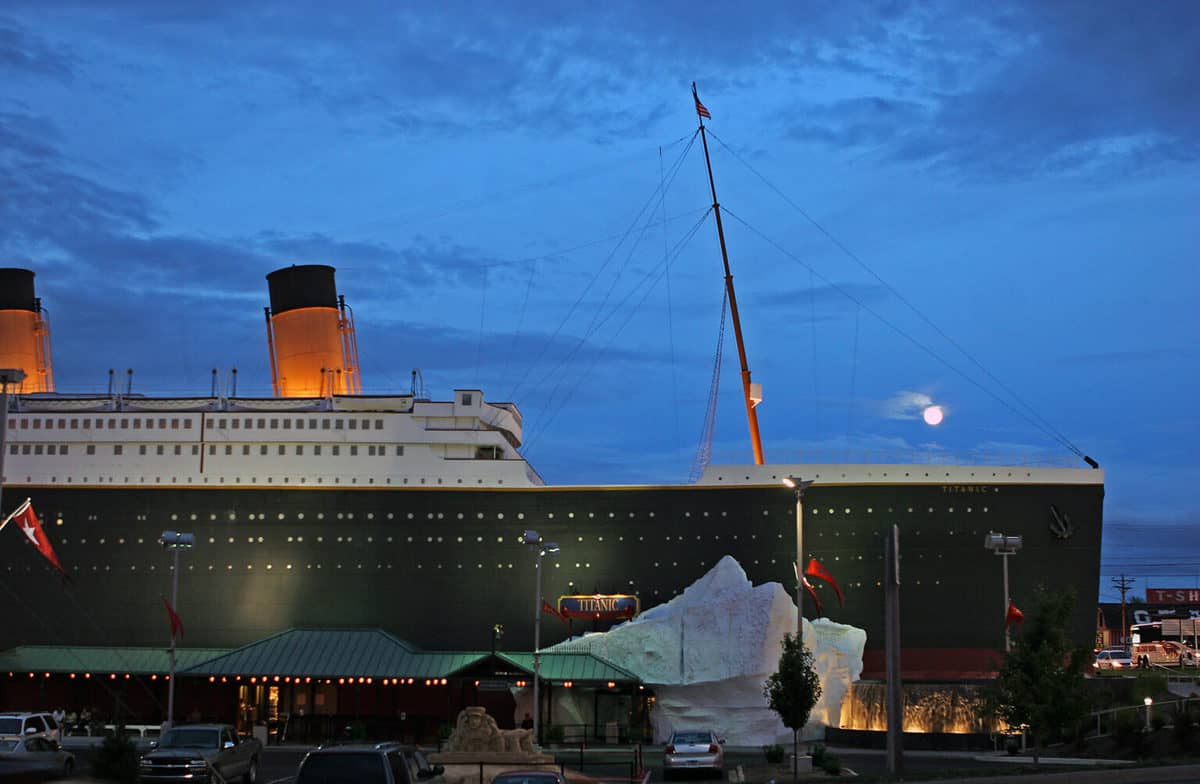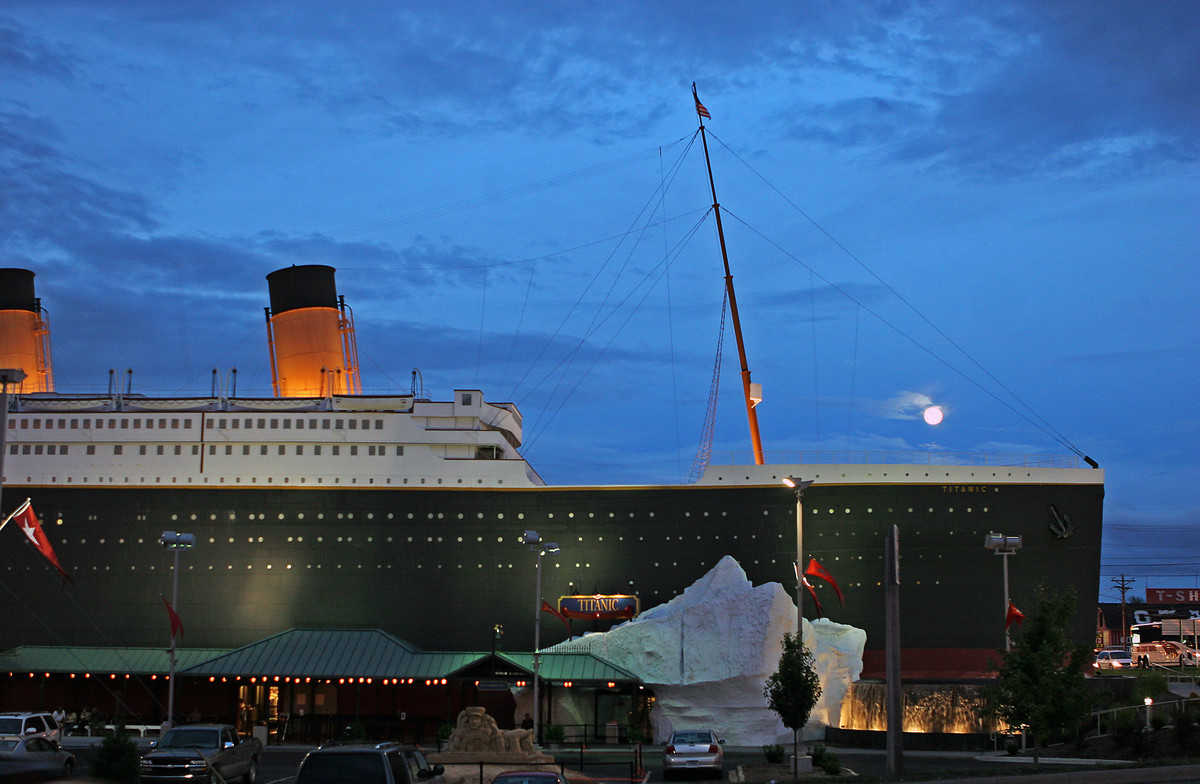 Dolly's Stampede
Attending Dolly's Stampede is a must when visiting Branson. It's an exciting show combined with a four-course feast!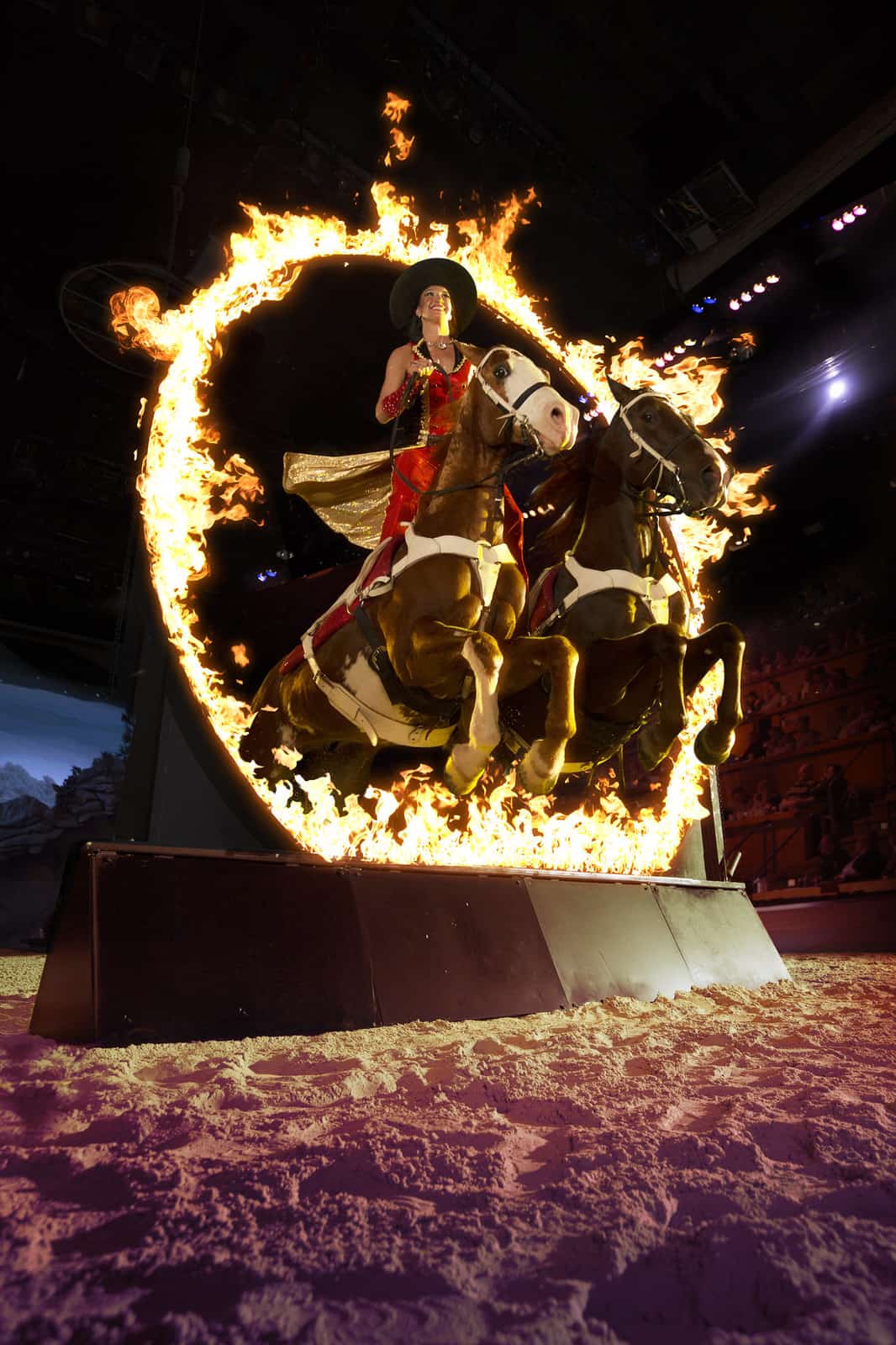 Dolly's Stampede is a dinner show where they serve a whole chicken and other handheld foods. You eat every food with your hands – no silverware provided! A crazy yet super fun dining experience. Your kids will love this hands-on way of dining!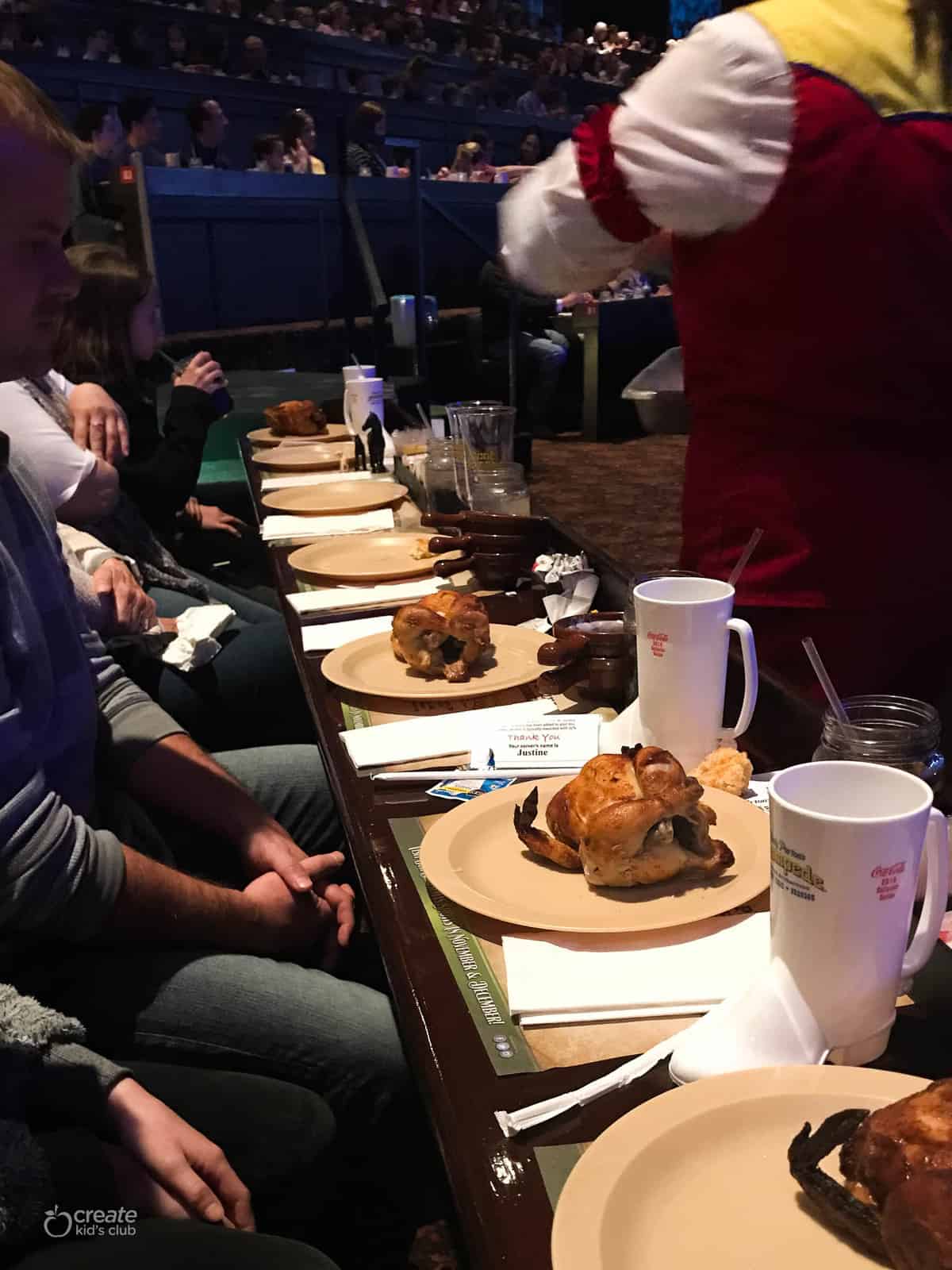 Meramec Caverns
The 2 hour drive to the Meramec Caverns is worth every second – it is an unforgettable experience.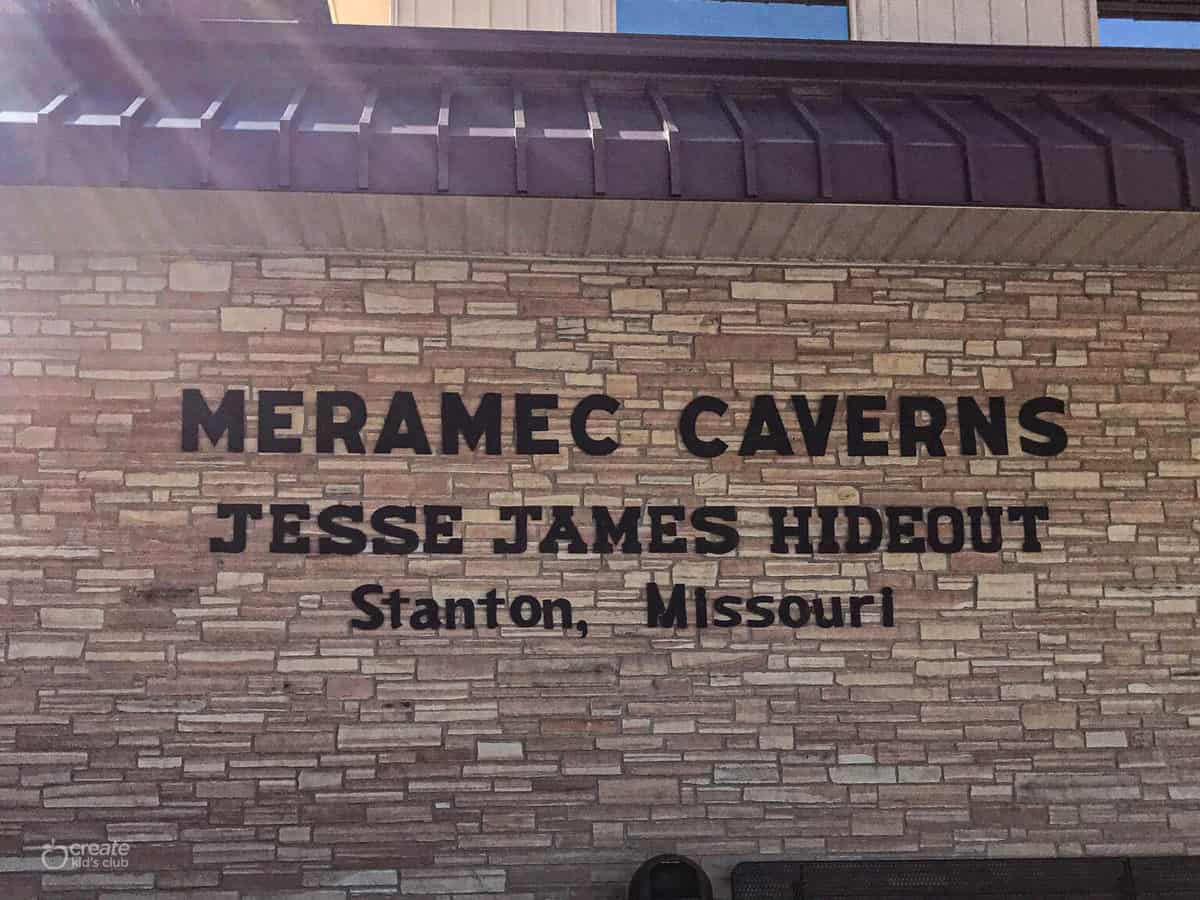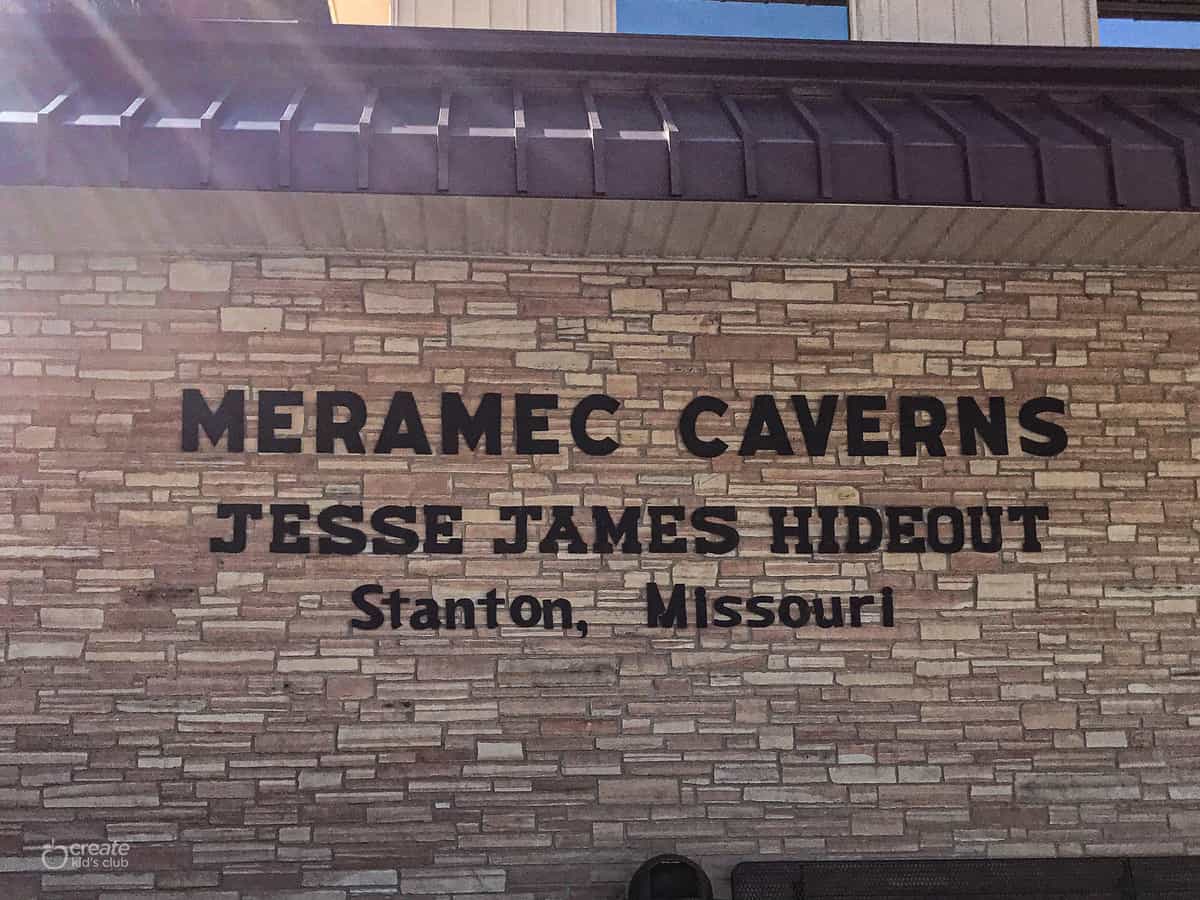 You can take a guided tour along the walkways or watch a light show while in the caves. It is fascinating to learn how the beautiful caves were formed and became Missouri's Buried Treasure.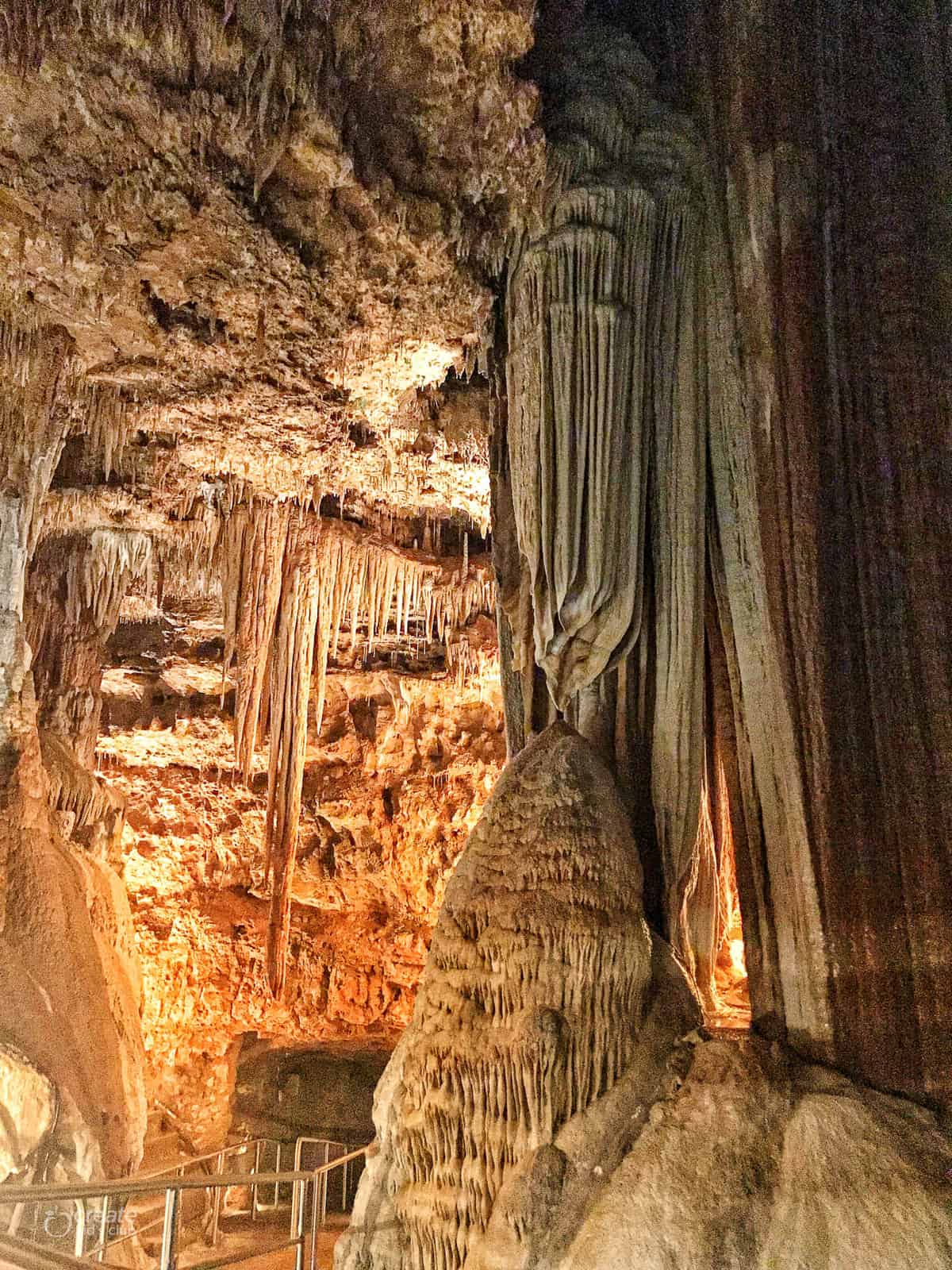 A bucket list "must-see" for sports-minded families. Lambeau Field Stadium Tours and the Green Bay Packers Hall of Fame make a visit to the stadium can be enjoyed by families year-round.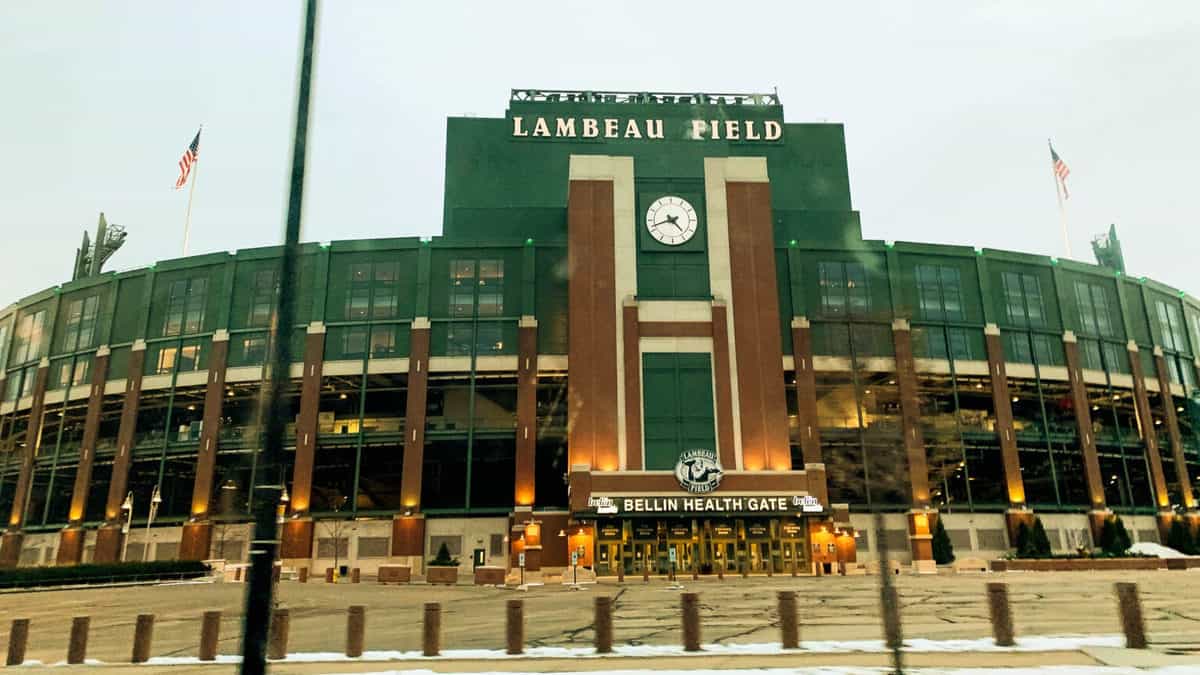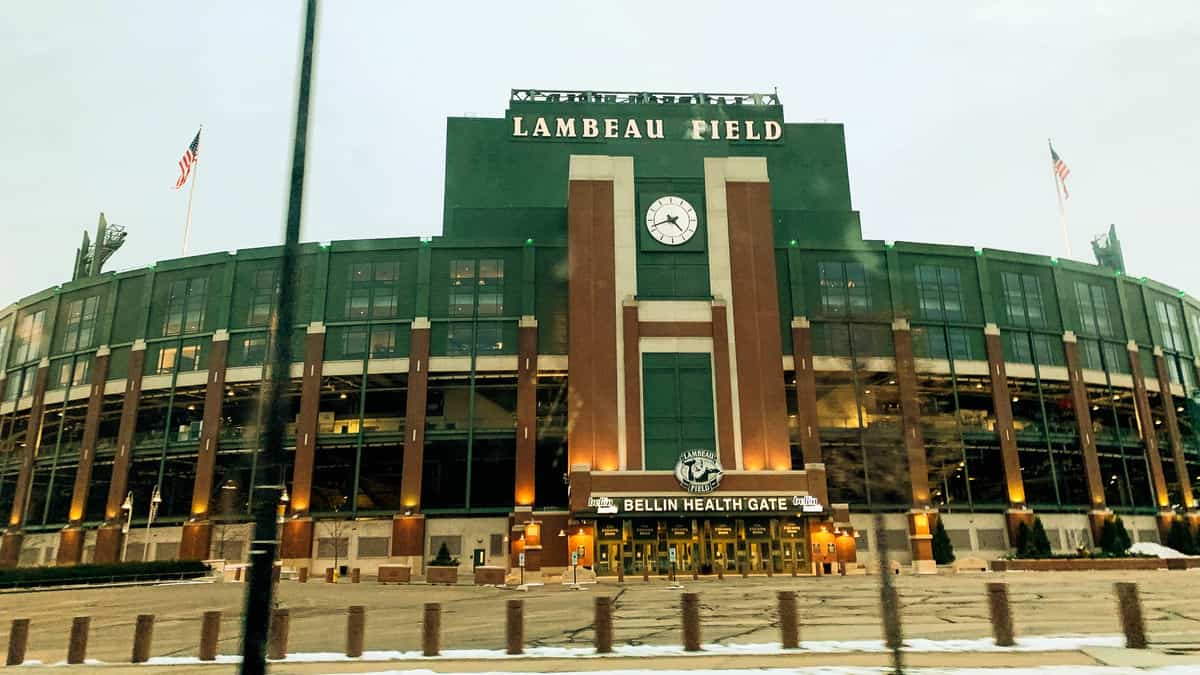 The tour guides are great storytellers and standing inside Lambeau Field and yelling "Go Pack Go" and hearing the roaring echo the stadium gives back will give you chills. Families love to take photos and keep that memory for a lifetime.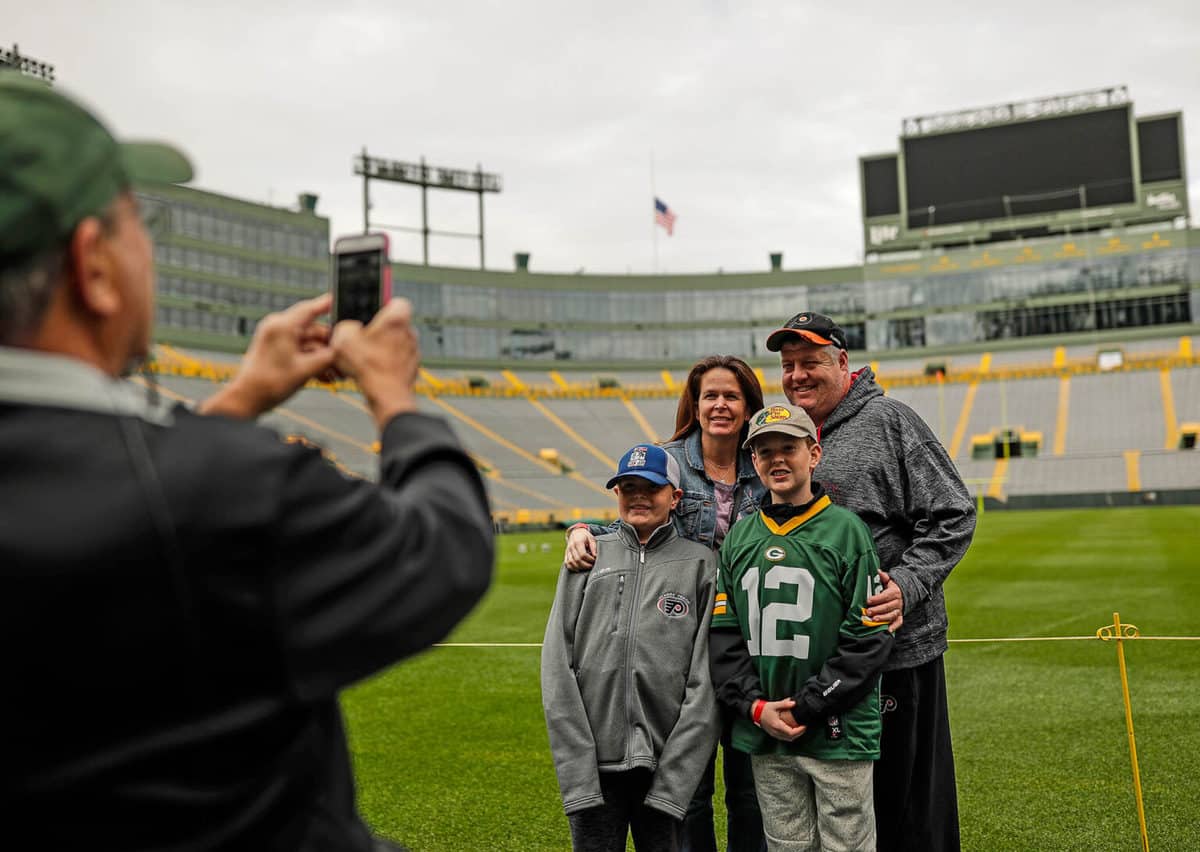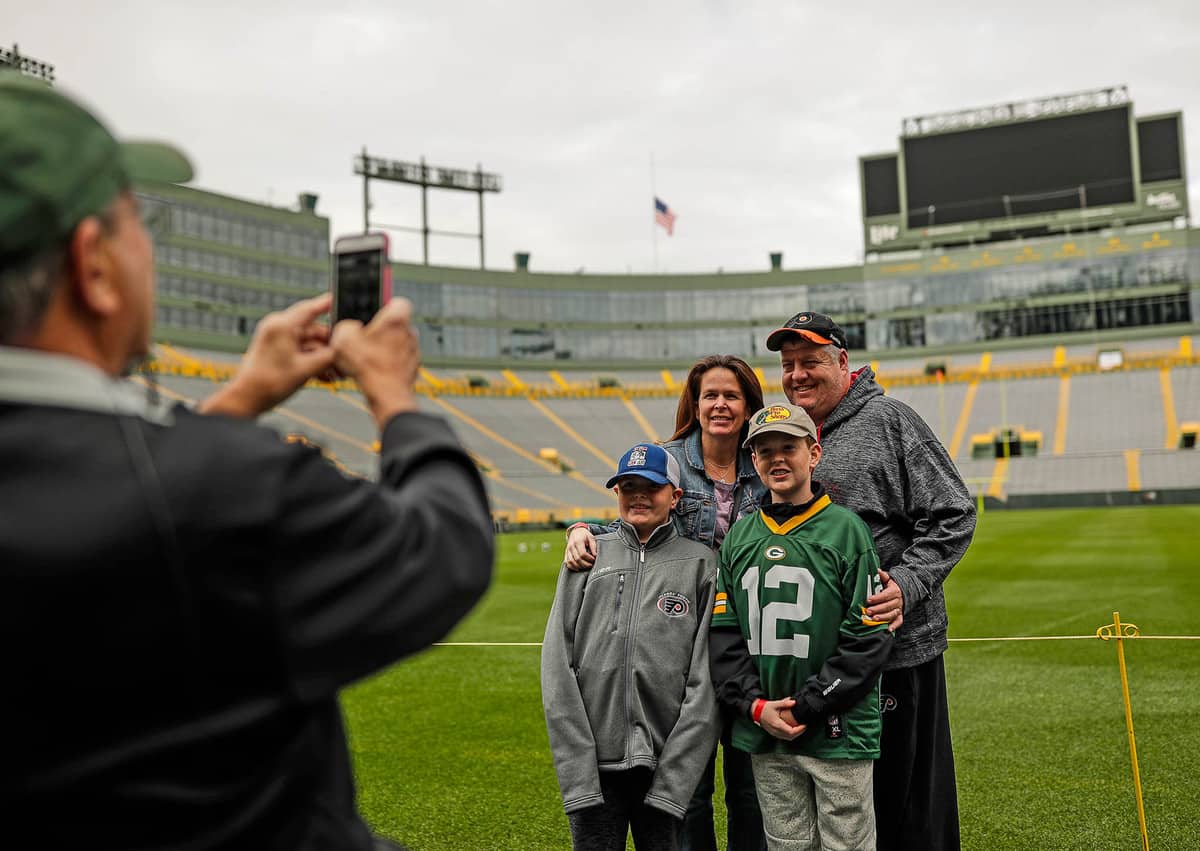 Next to historic Lambeau Field you'll find Titletown, a source of wonder and excitement for the entire family.
Combine a huge playground, a full-size football field, a 40-yard dash, yard games and plenty of seating relax in the park, and the kids will be thrilled to hang out here. Add a stop at 46 Below for ice cream and Hinterland Brewery for a parent snack.
Grab a TopGolf swing suite at The Turn or a special treatment at the Kohler Waters Spa inside the beautiful Lodge Kohler to make your visit complete. Climb to the top of the three-story Ariens Hill and roll your way down to burn off some energy.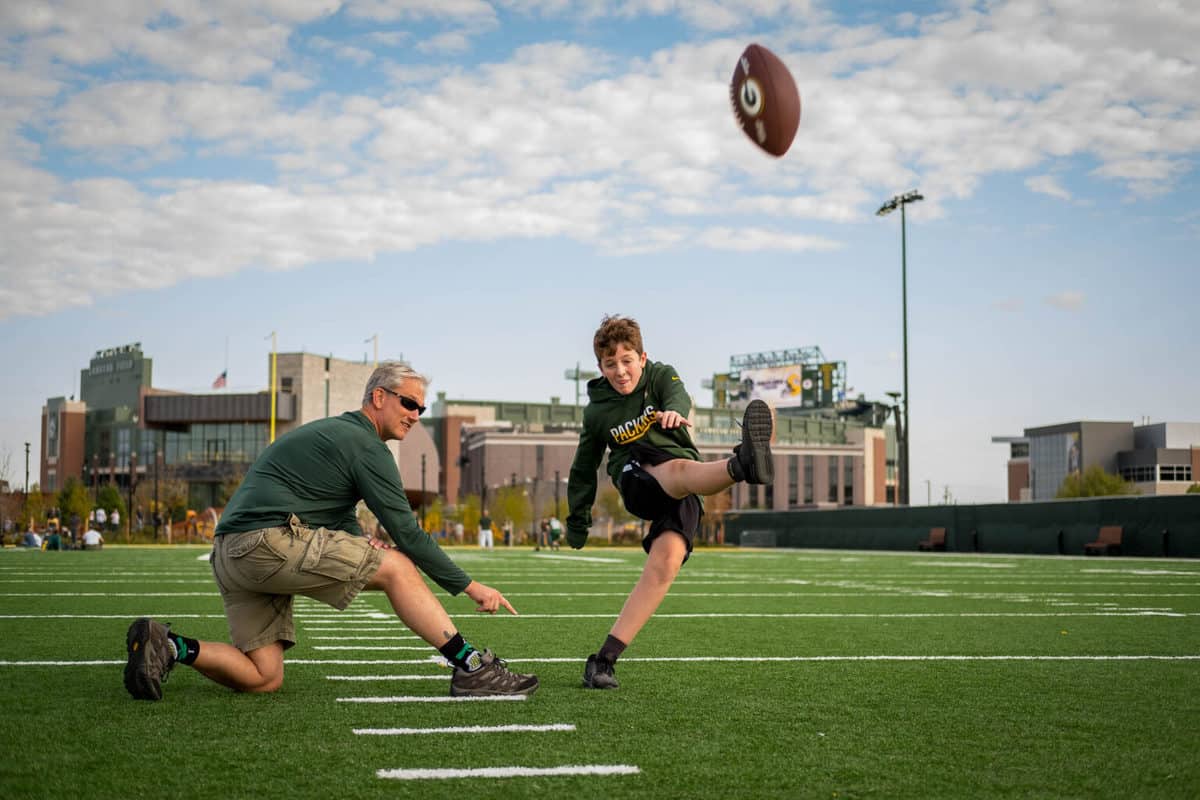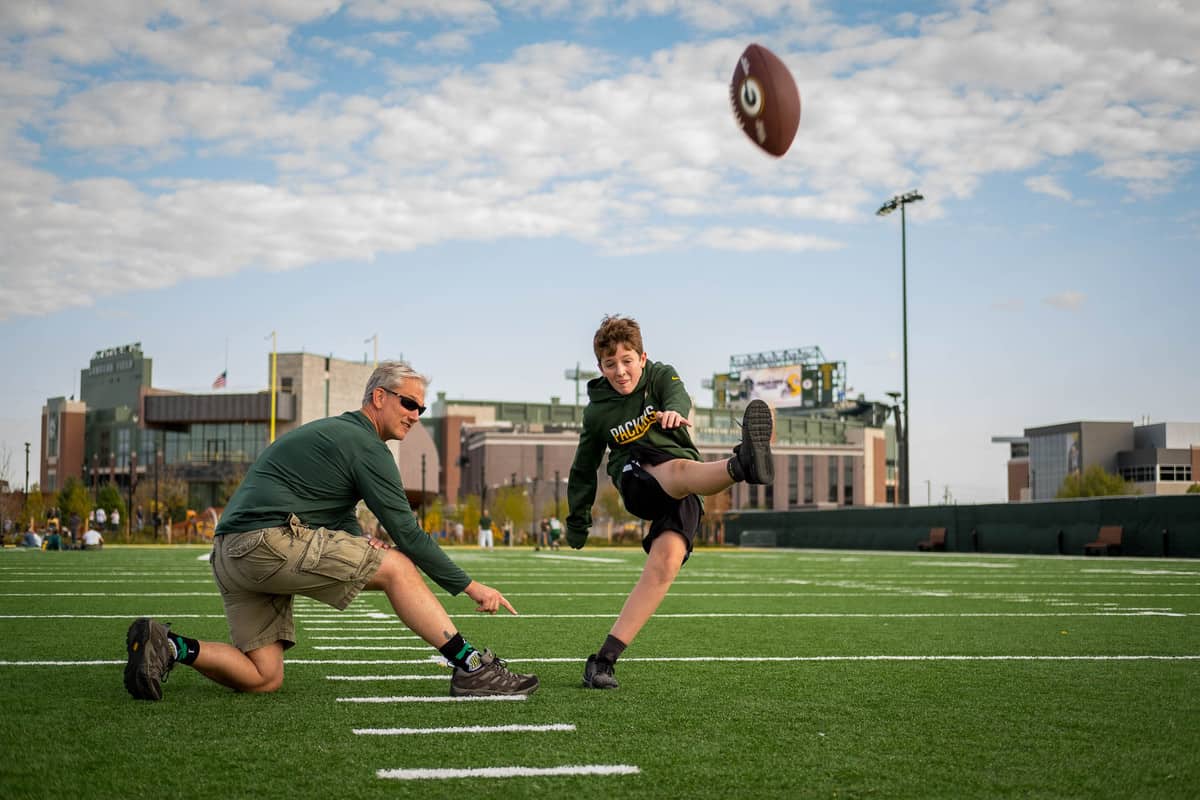 Round out the trip to Titletown by checking out summer movie nights, the Titletown Market and yoga classes. We can't say enough about the fun that happens at Titletown.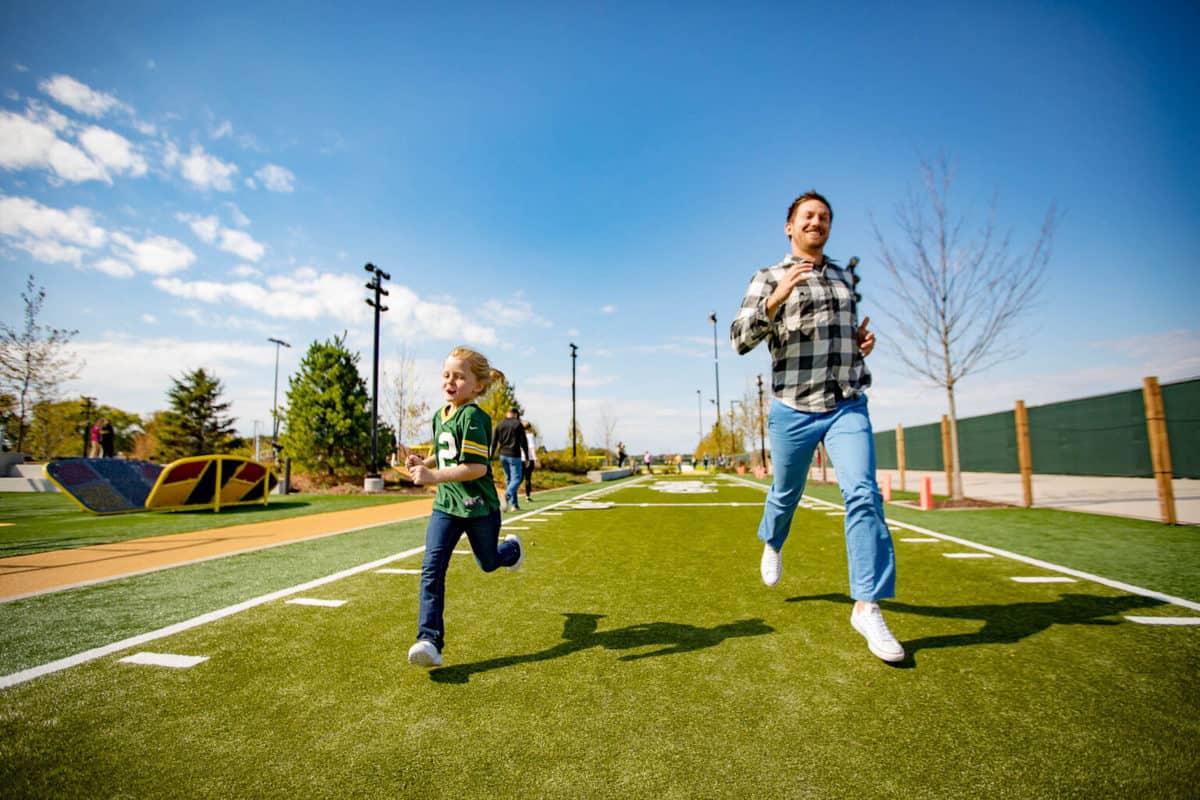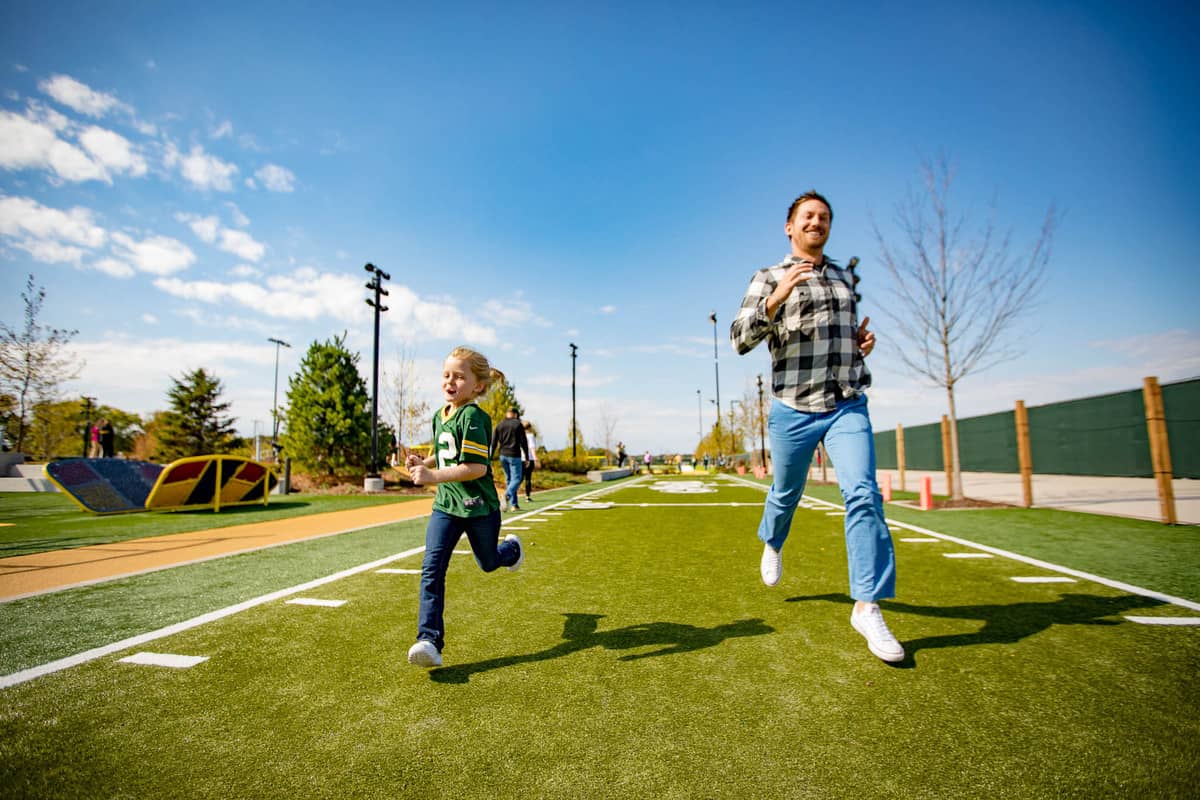 Glen Arbor, Michigan is our next pick! Explore Michigan's coast by stopping at Sleeping Bear Dunes. The perfect place to relax or play this summer. Enjoy a swim in the waters or a run up and down the beaches. Picnics can be packed and canoe rides can be taken. End the day with a beautiful summer sunset on the beach. You can guarantee this vacation spot will be a memorable adventure.
While at the Dunes, engage your kids in a history lesson to learn how the dunes were created.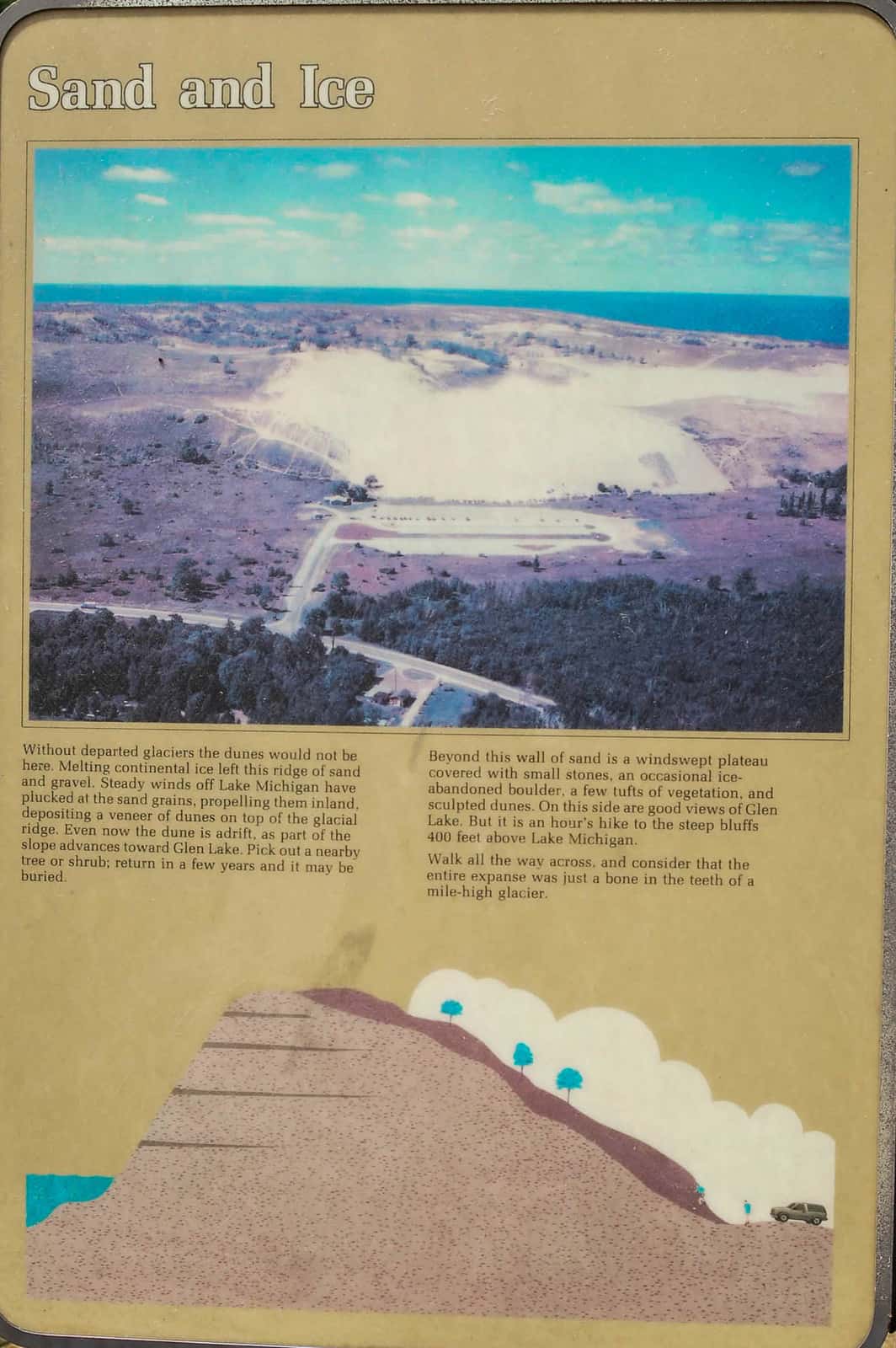 Suttons Bay
Just 30 minutes west of the Dunes is the village of Suttons Bay where you'll find Inland Seas Day Science and Sailing Programs. These programs are great for small or large families with kids to learn about the Great Lakes. Even better, you can pick the program that works best for your family depending on the ages of your kids. Choose from collecting and analyzing lake samples to raising the sails to steer a sailboat.
You can also head north about 2 hours to Petoskey to hunt for Petoskey stones, Michigan's state stone.
Looking for an island vacation this summer? Head to Mackinac Island in Michigan. On the island, you won't find cars or chain hotels but you can bet on endless amounts of fudge and fun.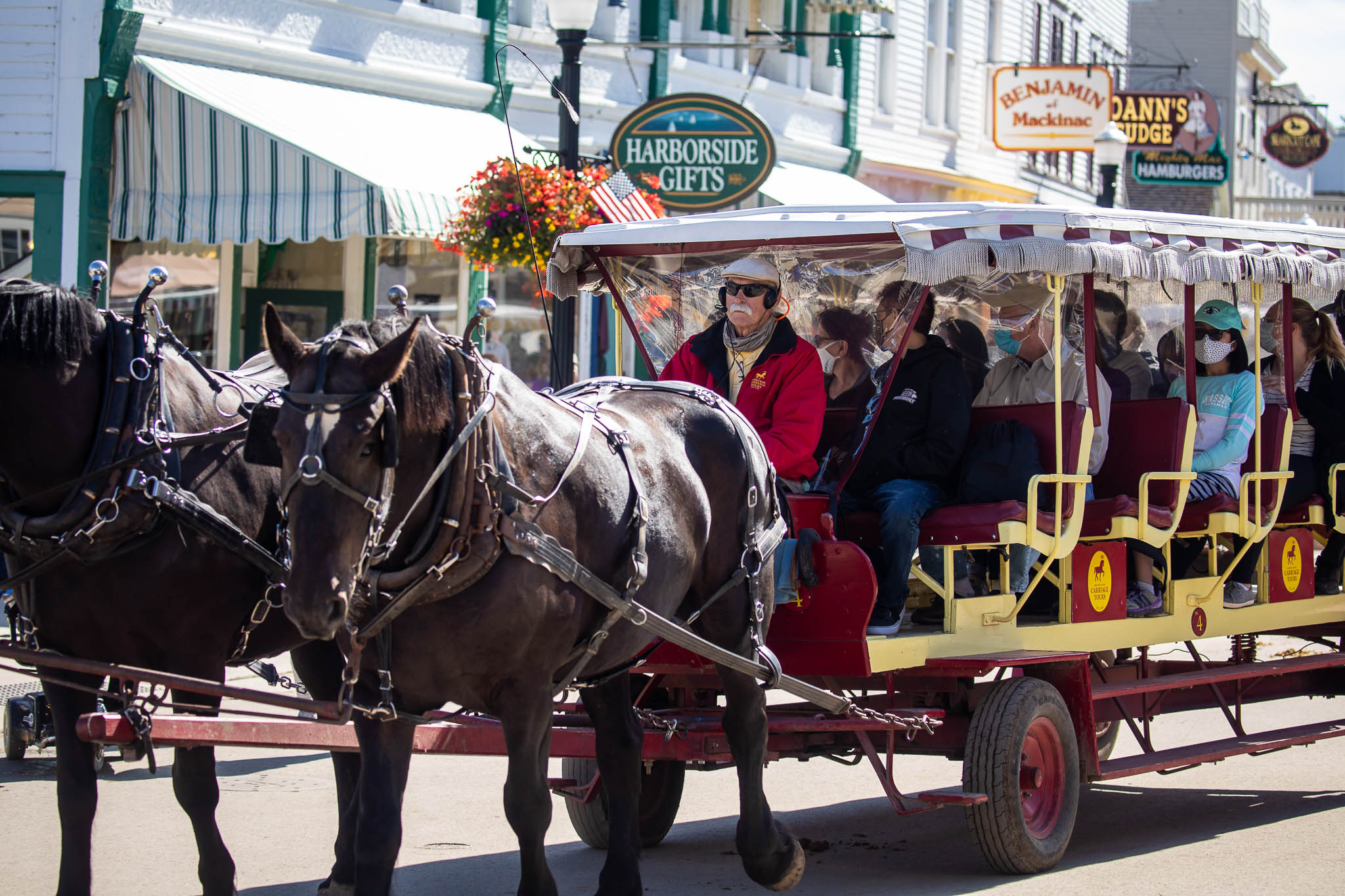 Mackinac Island does not allow cars so renting bikes or bringing your own is the best form of transportation. The easy and flat 8 mile bike path will take you around the whole island.
Grand Hotel
The famous Grand Hotel will be a highlight of your trip. Rich in history, each guest room has been decorated as one of a kind. Plus, this hotel is home to the world's largest porch for kids to explore and parents to relax.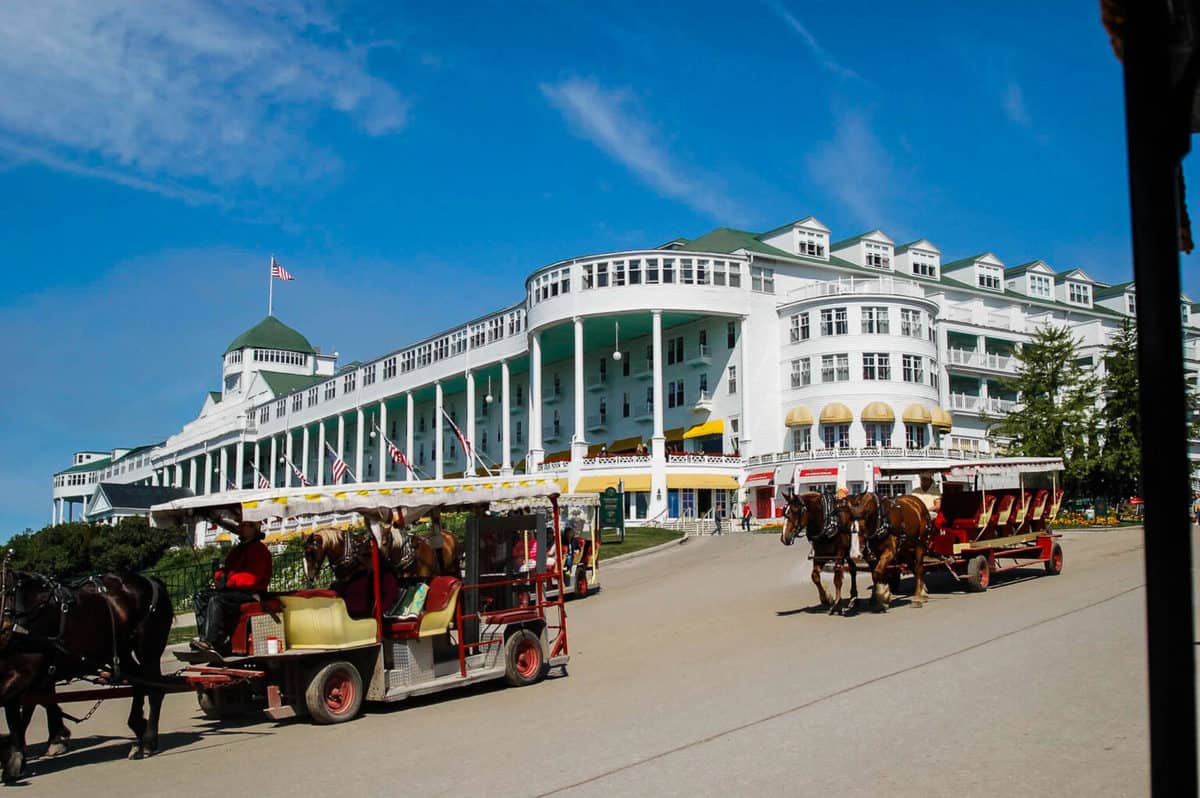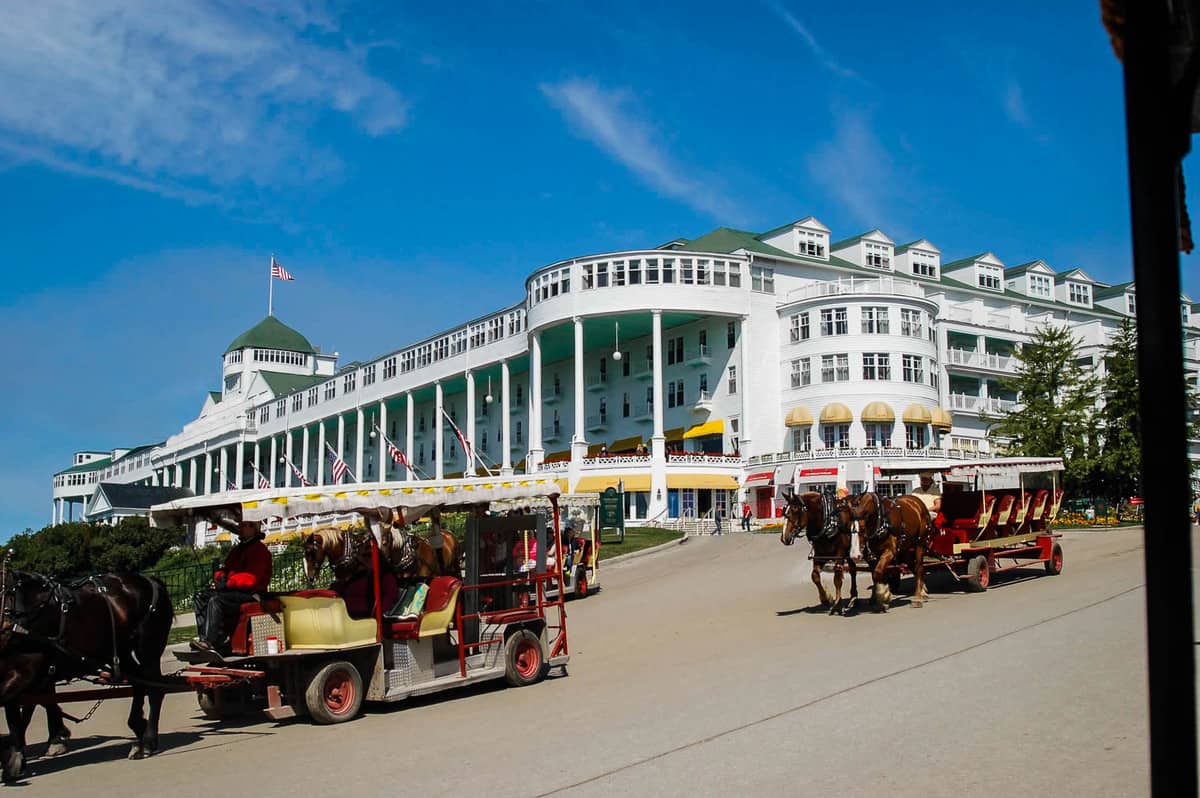 Tea Room
Enjoy a meal or snack at the Tea Room while staying in the Grand Hotel and take in the spectacular views.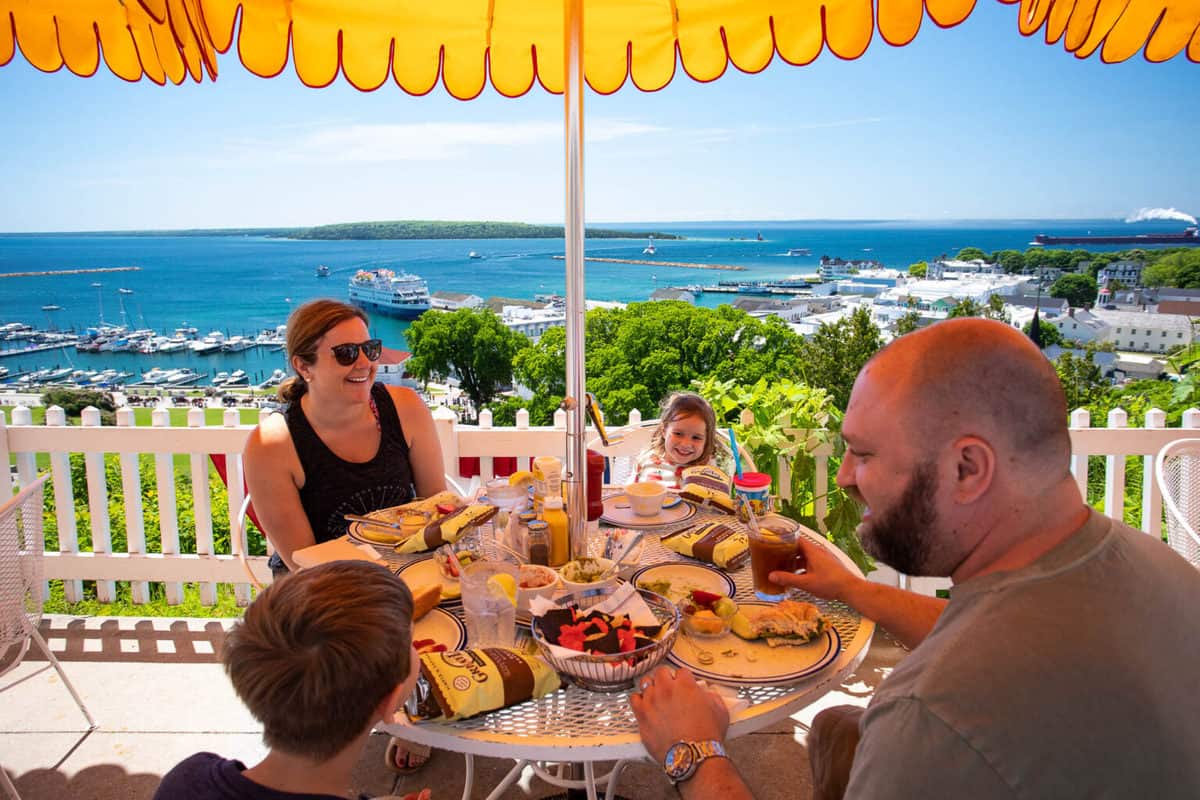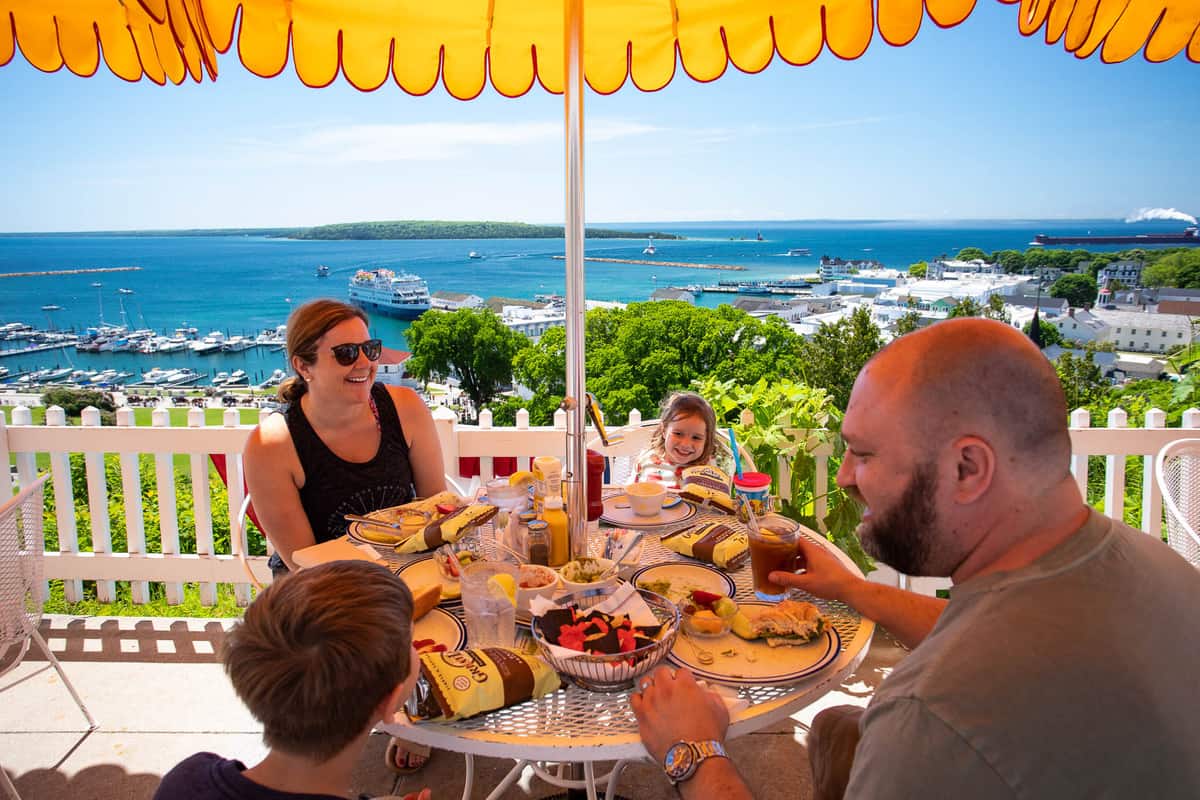 Butterfly House
Take kids to explore the Original Butterfly House while on the island. Hundreds of butterflies fill the house, making it such a exciting experience for kids.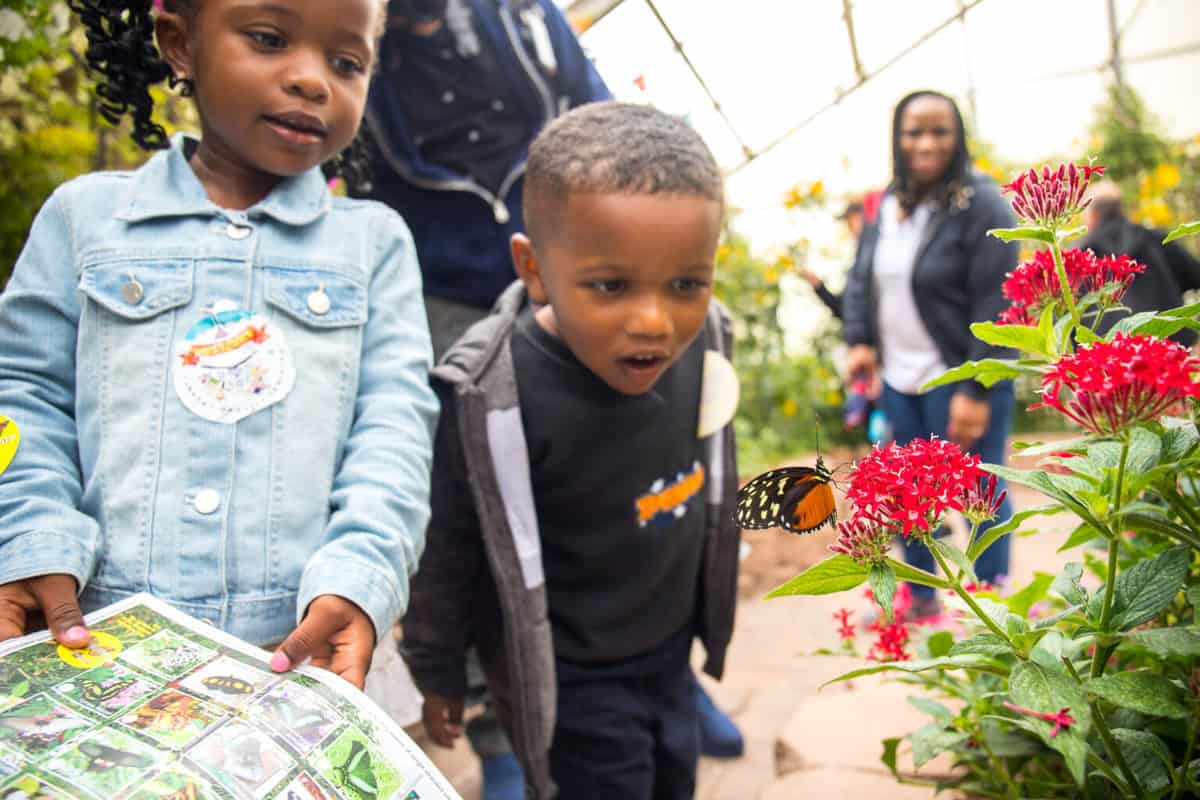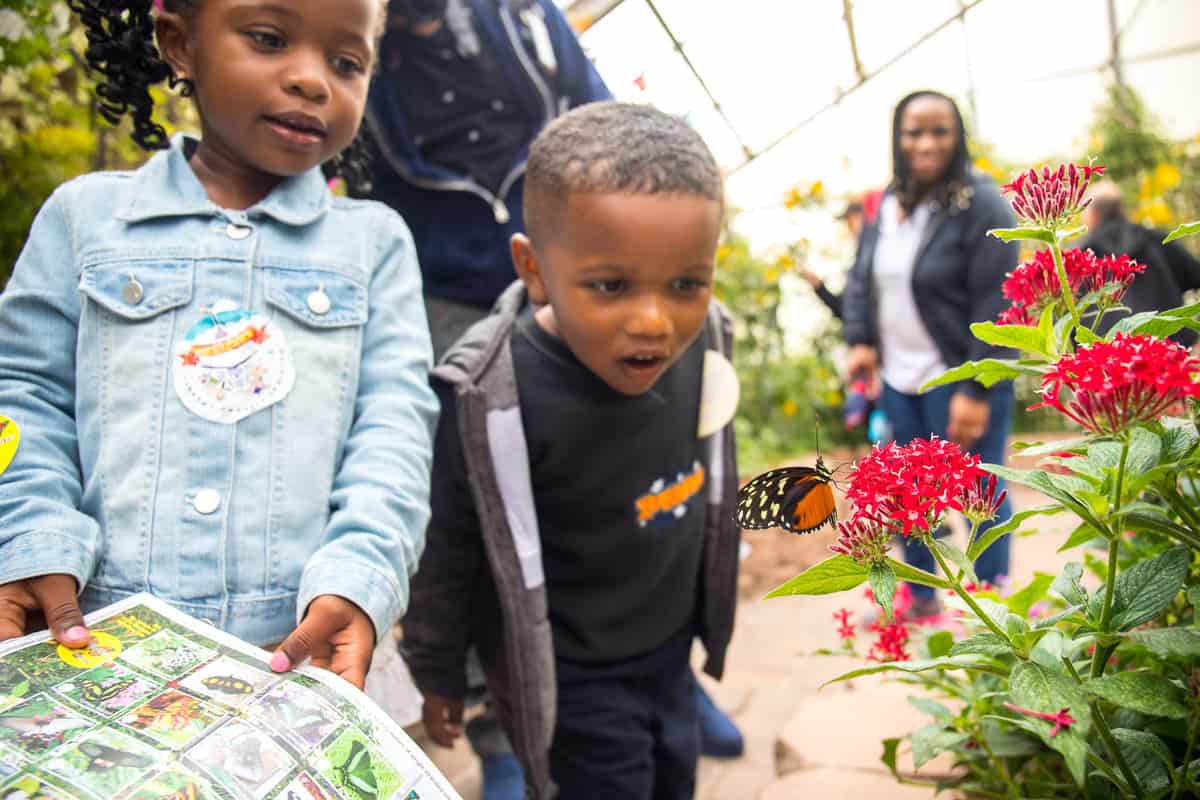 Horse Carriage
Another form of transportation on the island is horse drawn carriages. Rent and drive your own horse carriage down the streets of the island.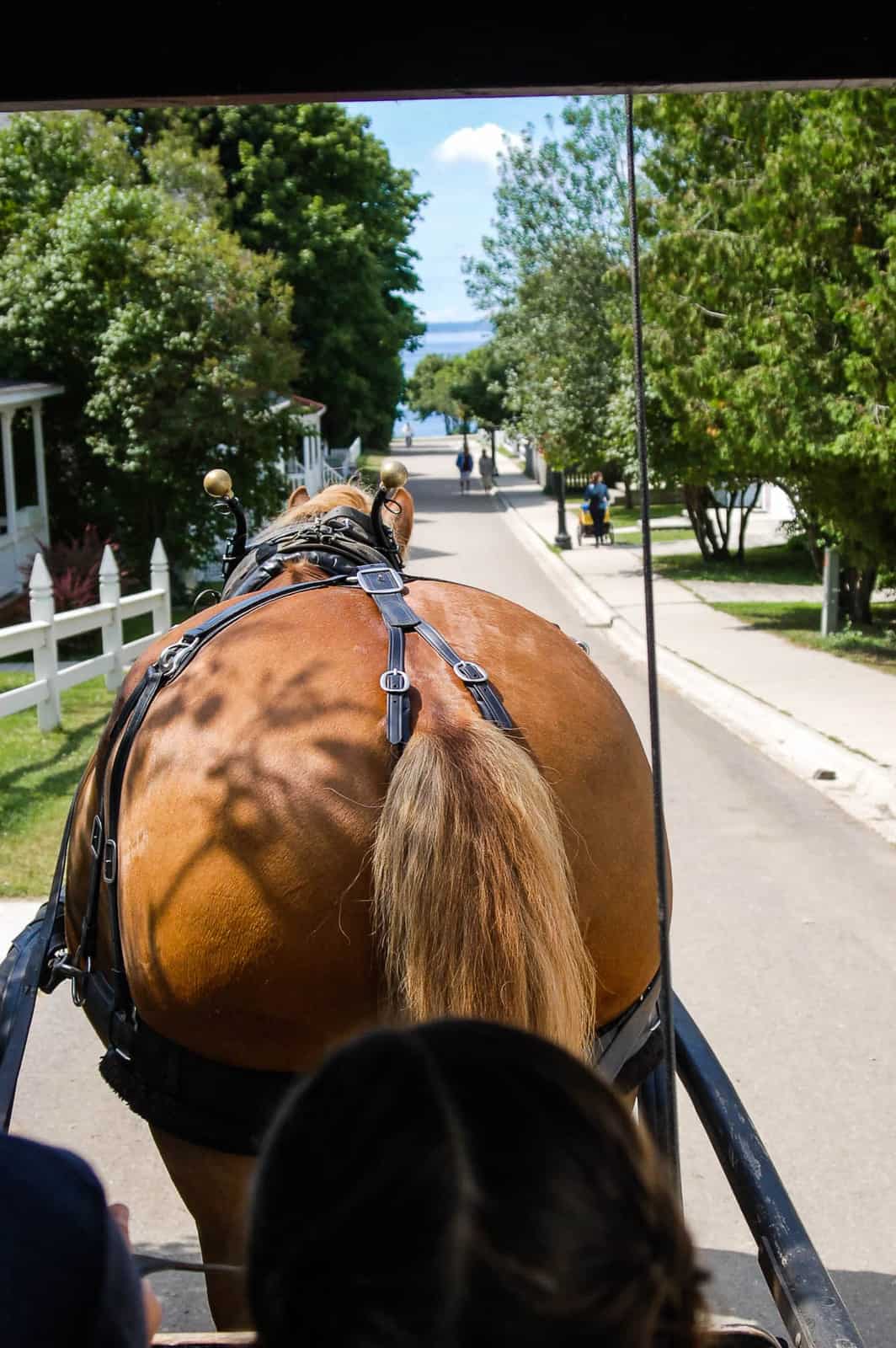 Mackinac Island Fudge
We couldn't forget about the fudge! A trip to Mackinac Island is not complete without the fudge. Rich in flavor, the candy makers have perfected fudge over the years. Best of all, there are multiple fudge shops on the island. You might just find yourself making a stop at each one before the end of the trip!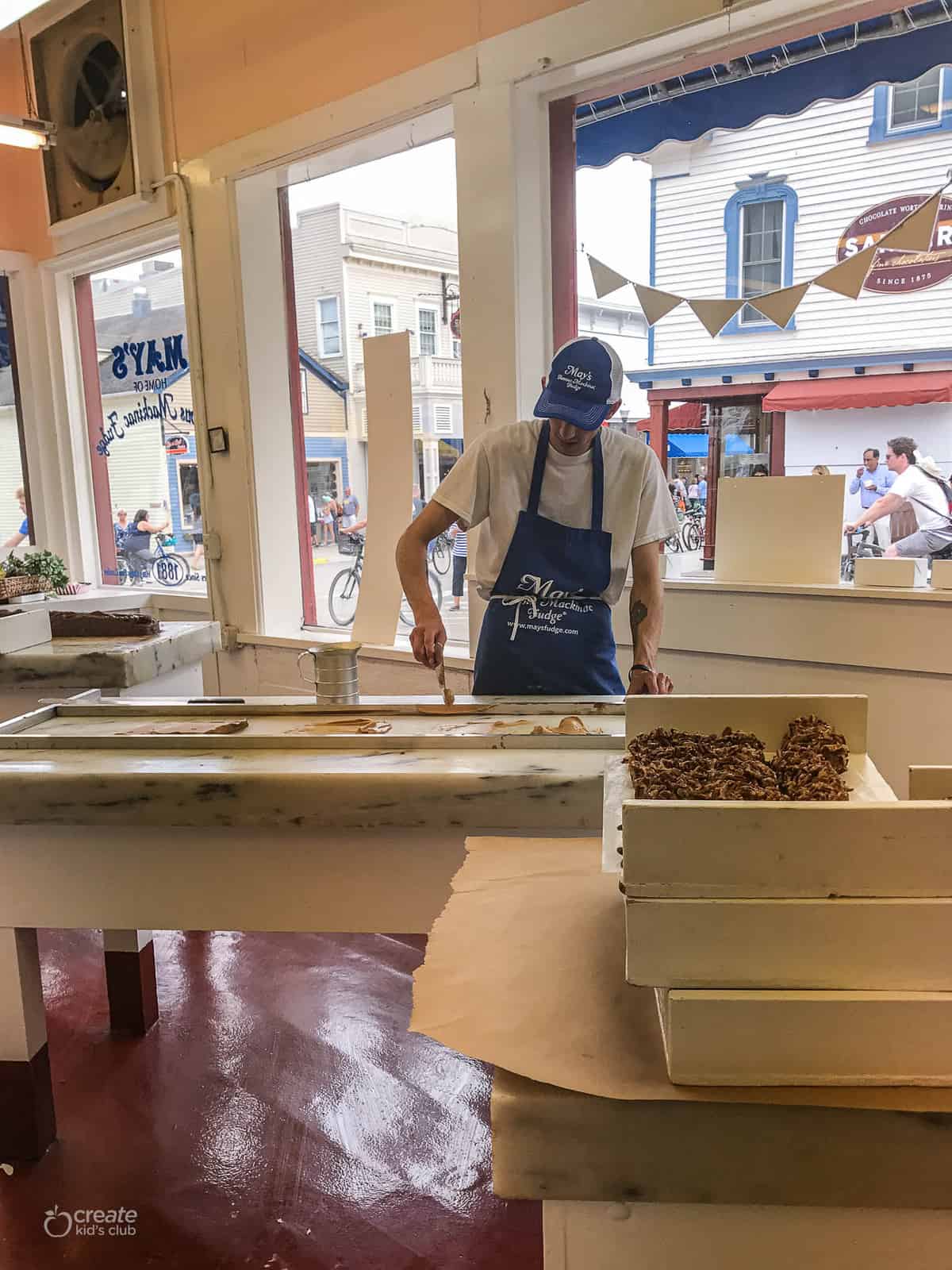 Time for a little trip to Bayfield, Wisconsin. Known as Wisconsin's Smallest City, yet packed with activities for the whole family. Centrally located in the Midwest, you are never disappointed after a trip to Bayfield.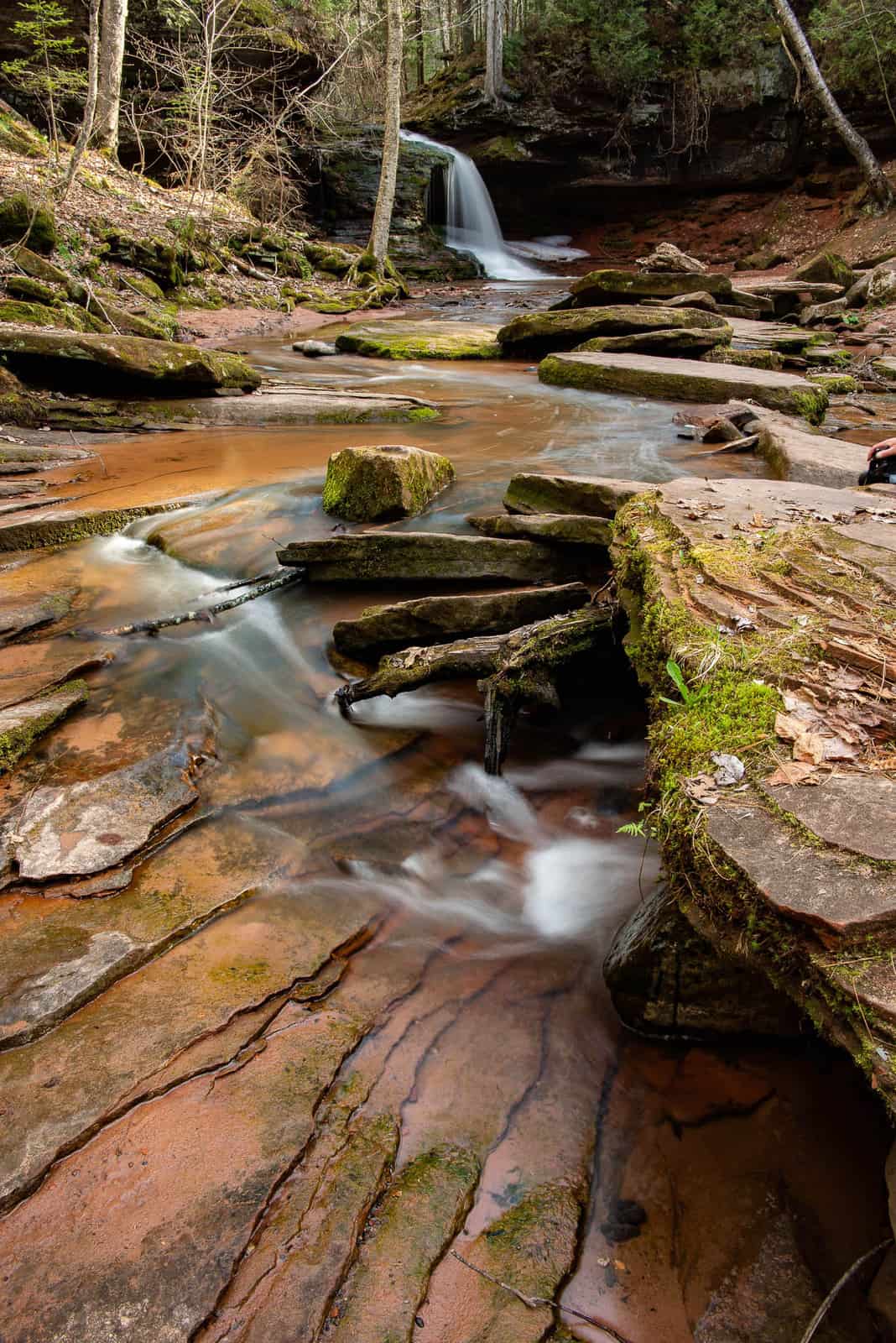 There is so much to do in this small city, it will be hard to find your favorite. Family-friendly highlights include:
Hiking the Lakeshore Trail
Berry picking
Hiking to Lost Creek Falls
Swimming in Lake Superior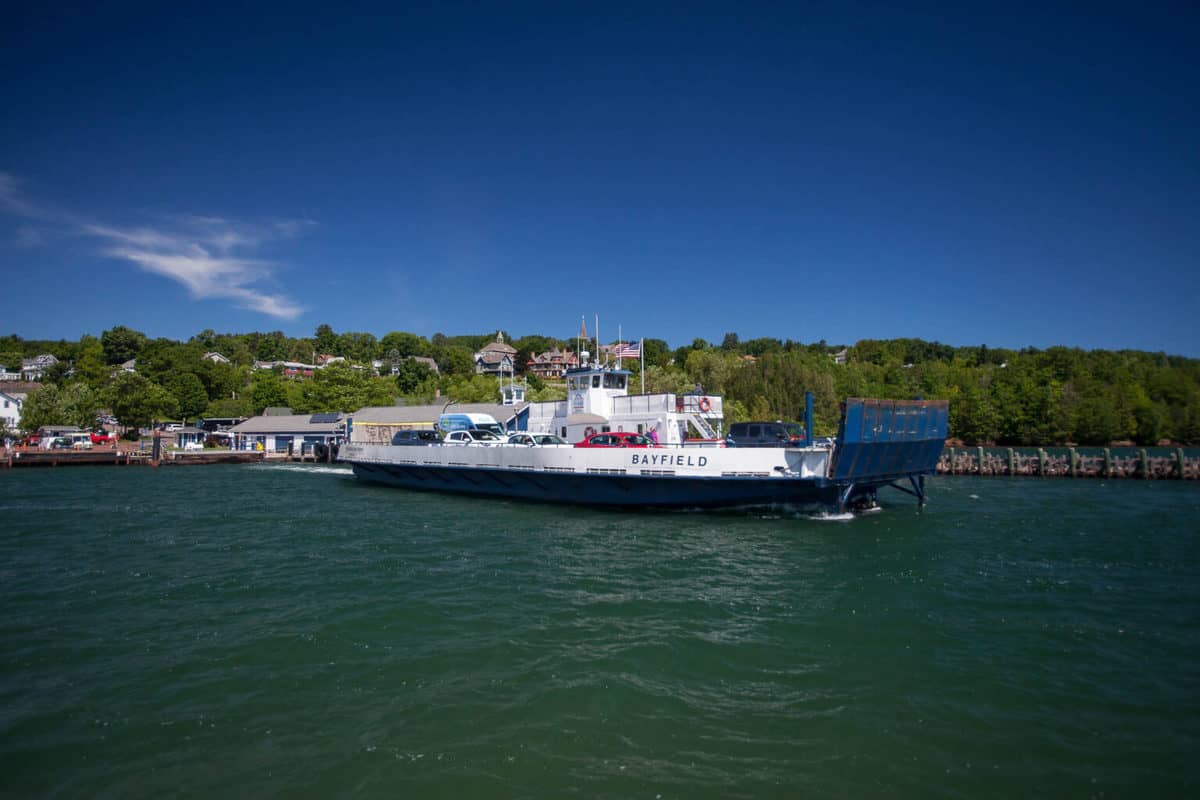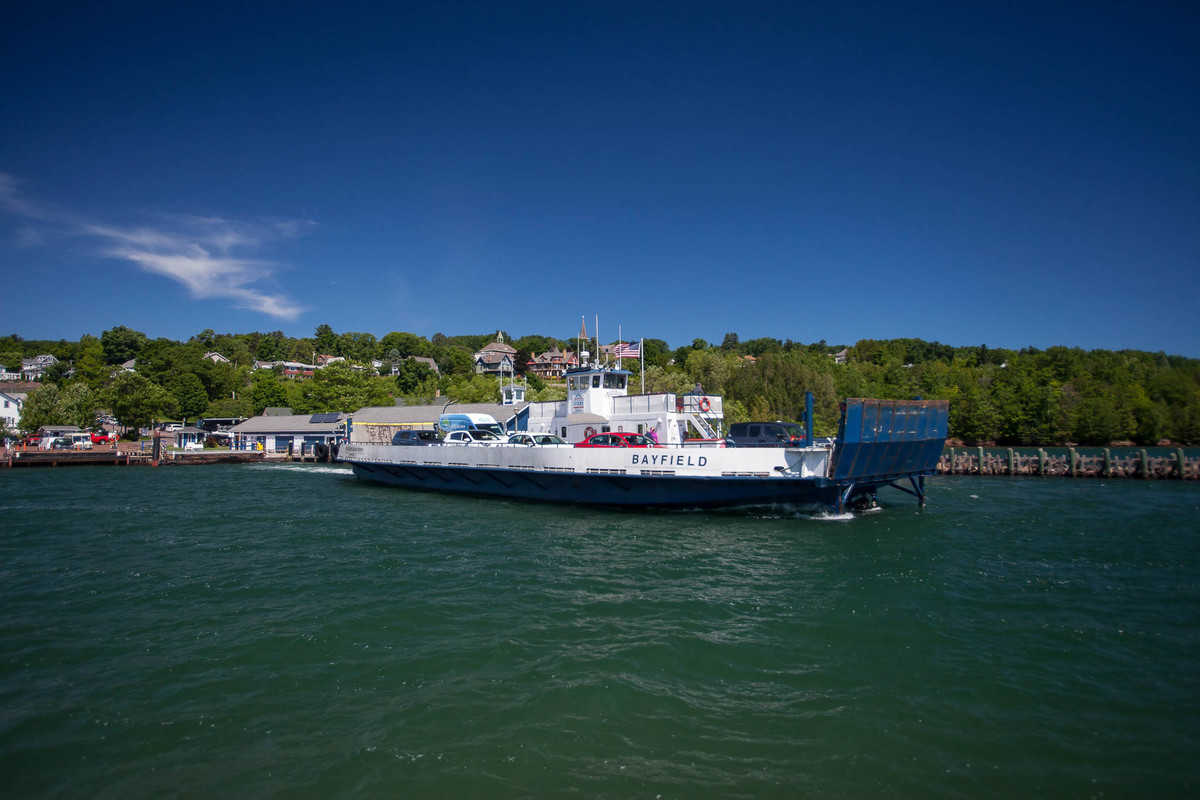 Our top recommendation while in Bayfield? Taking a sightseeing tour. It is a great way to see all of Bayfield while enjoying quality time with the family. Hop on a cruise for a lighthouse tour or take the ferry to Madeline Island.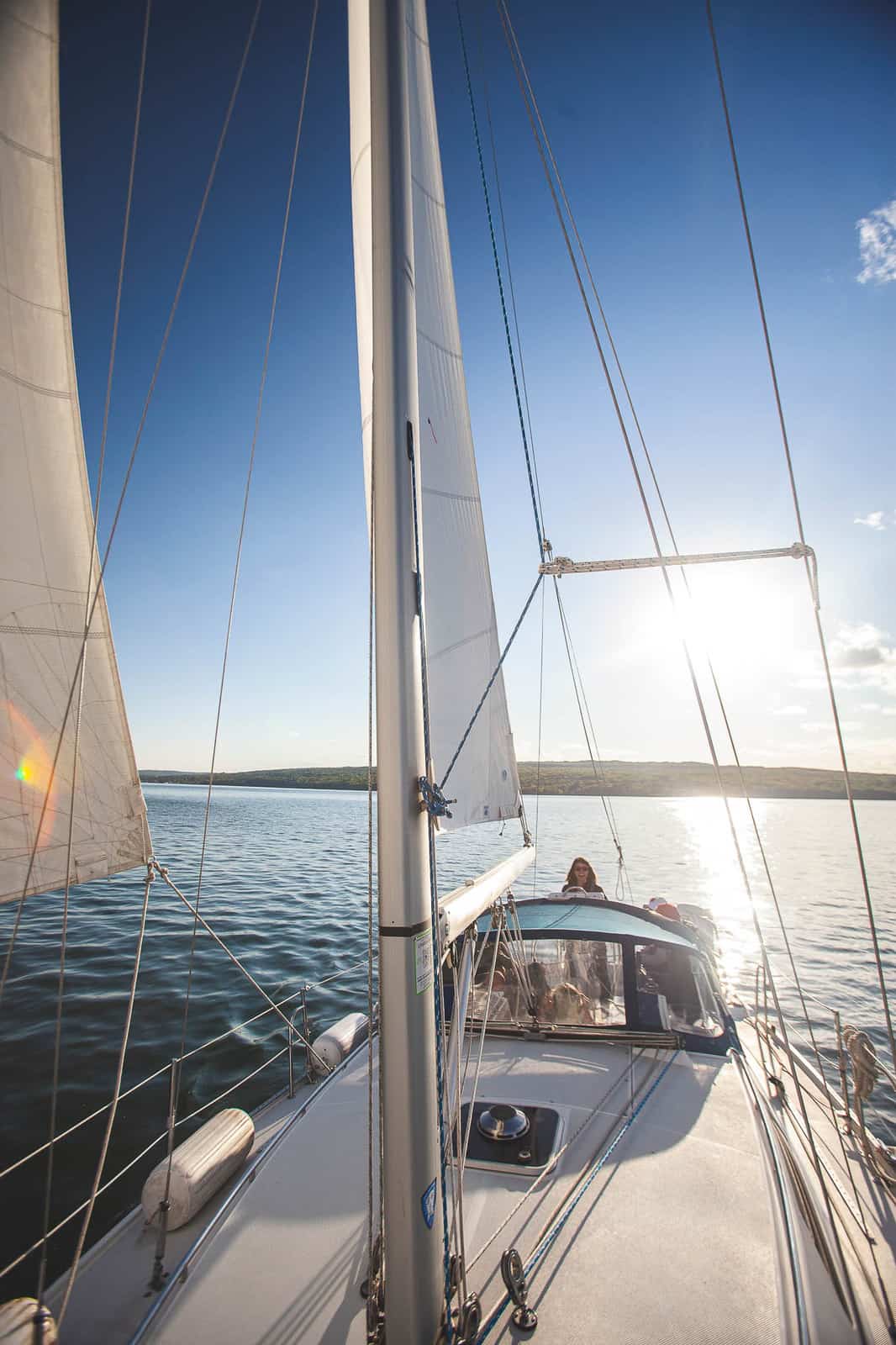 Last but not least – St. Louis, Missouri. St. Louis is the place to be this summer if you are looking for a ton of FREE activities while in the Midwest! It is a family friendly spot filled with adventures for kids (and parents) of all ages.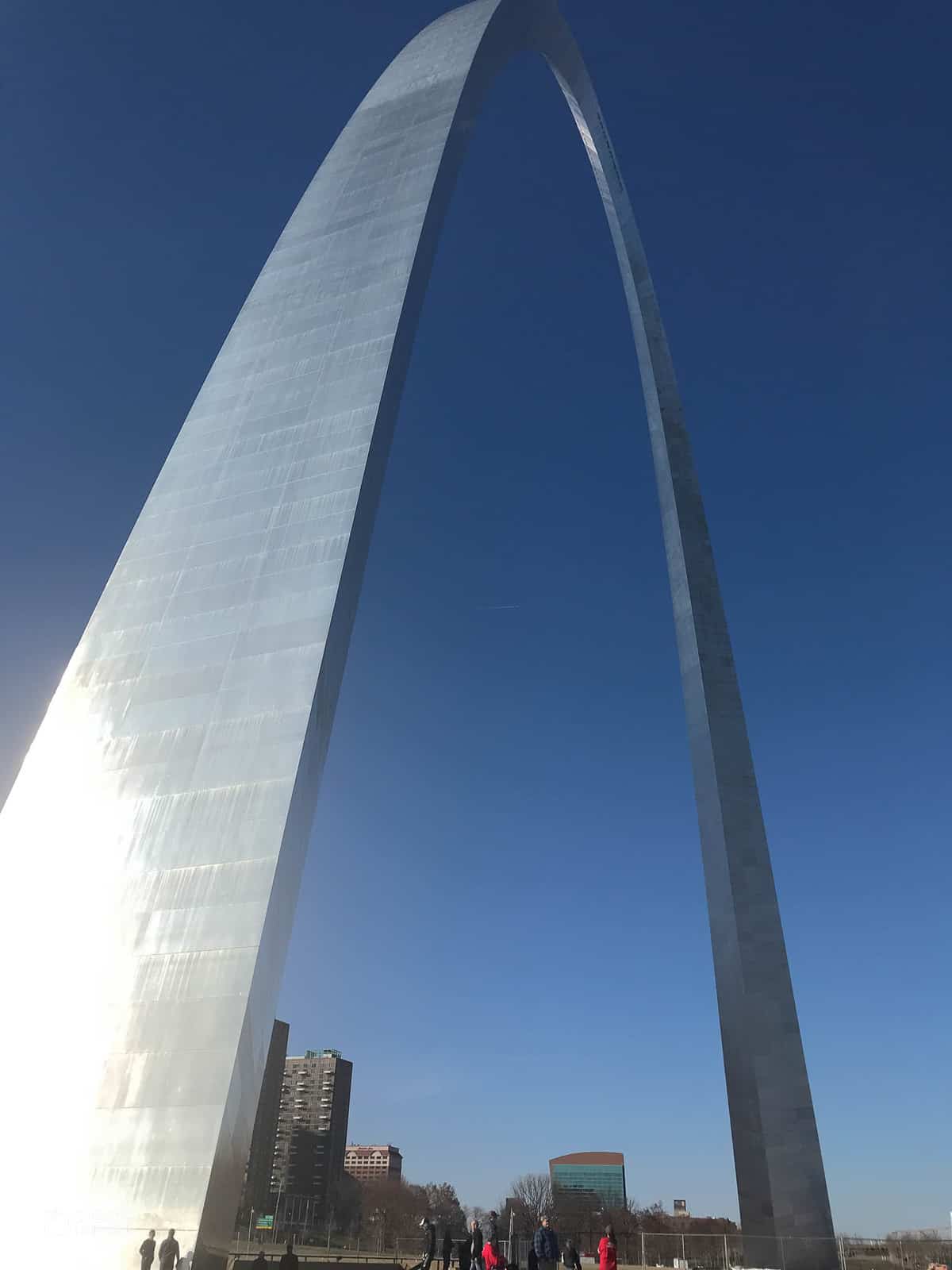 Gateway Arch
The famous monument of St. Louis – The Gateway Arch. Take the family for a tram ride to the top to catch a unique view of the city. Make sure to make a reservation so you don't miss your chance to go to the top!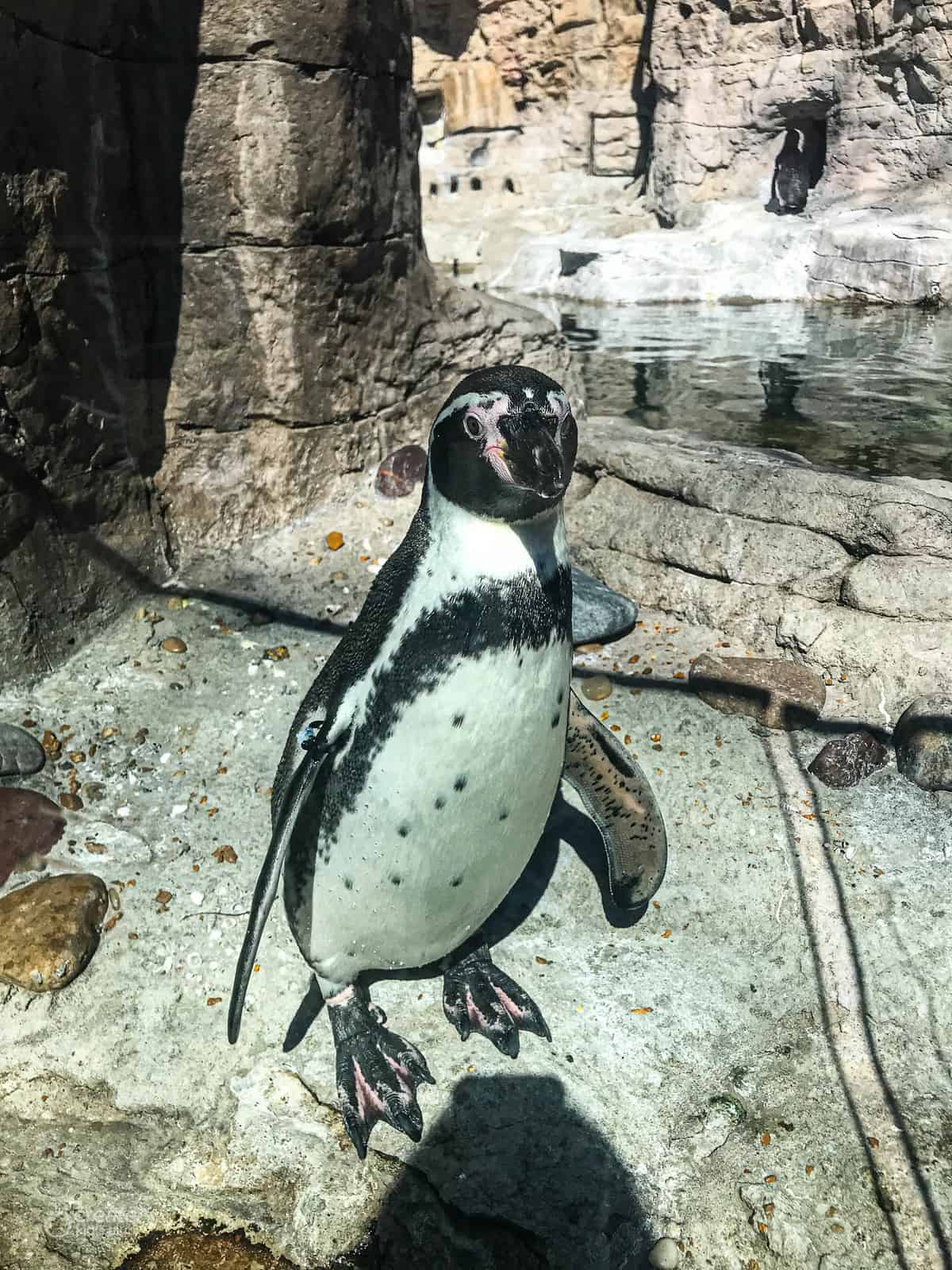 St. Louis Zoo
The St. Louis Zoo is located in the heart of St. Louis in Forest Park – a vast open area for kids to play on a summer day. Have a picnic or rent scooters to ride around the park before heading to the zoo.
With free admission into the zoo, your family can plan to see every animal, participate in an educational program and/or reserve a spot at an event.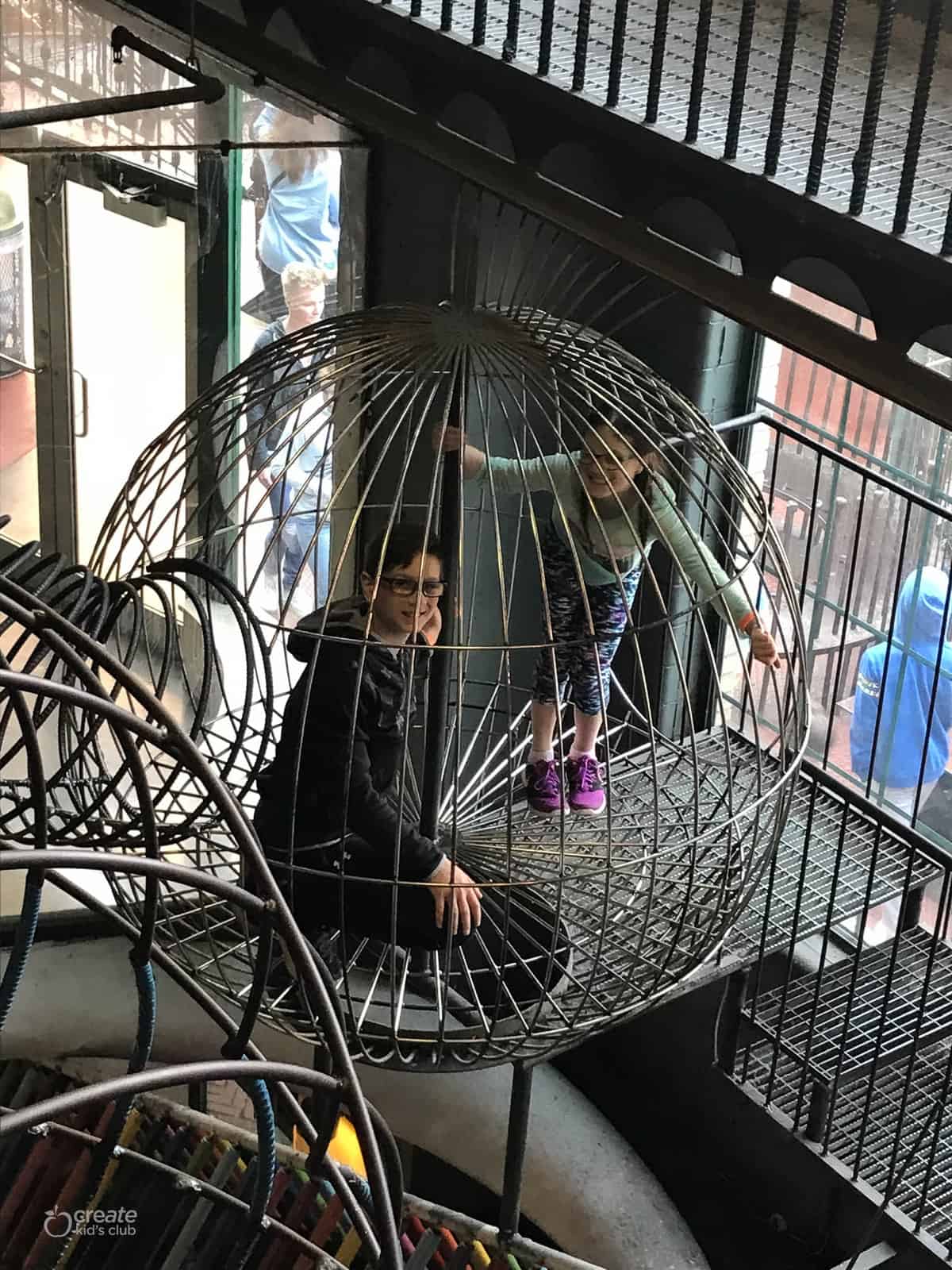 City Museum
Located in downtown St. Louis, the City Museum has built tunnels, slides, climbers, bridges, and castles for kids to explore.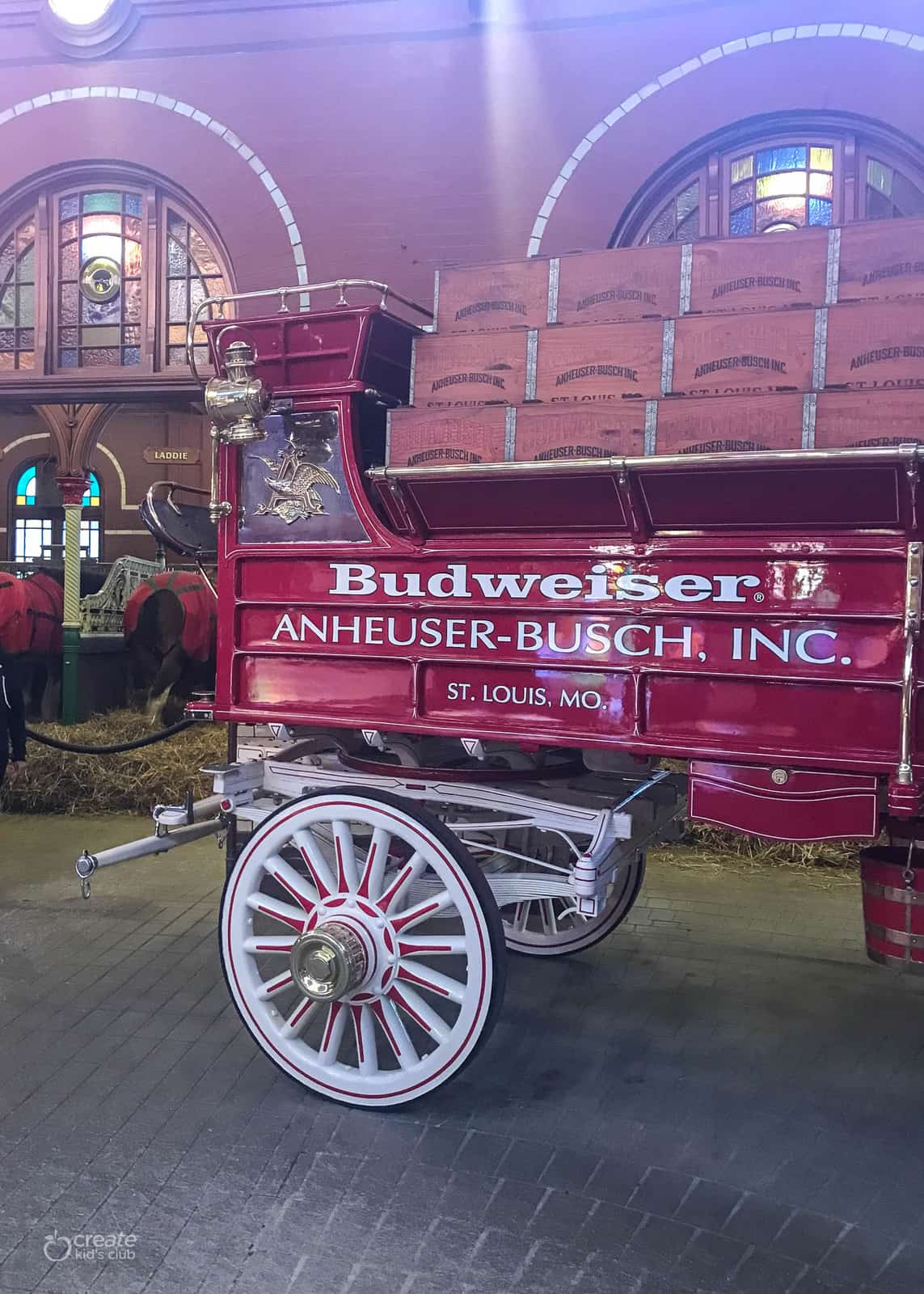 After a fun filled day of play, parents can enjoy a nice cold drink. As the largest and oldest brewery site, St. Louis knows a thing or two about beer.
More Family Travel Ideas
We are so excited for you and your family to take Midwest vacations this summer. We encourage you to take advantage of all the adventures possible!
Looking to continue your travels in the Midwest and beyond this summer? Check out our other recommendations for family friendly travel ideas!