A big thank you to guest writer, Laura Broullire. When school went virtual this fall, her family packed up to travel the US. Here are her suggestions and tips to help you navigate traveling with teens to Charleston, South Carolina this year.
Related: Teens Guide to Washington D.C.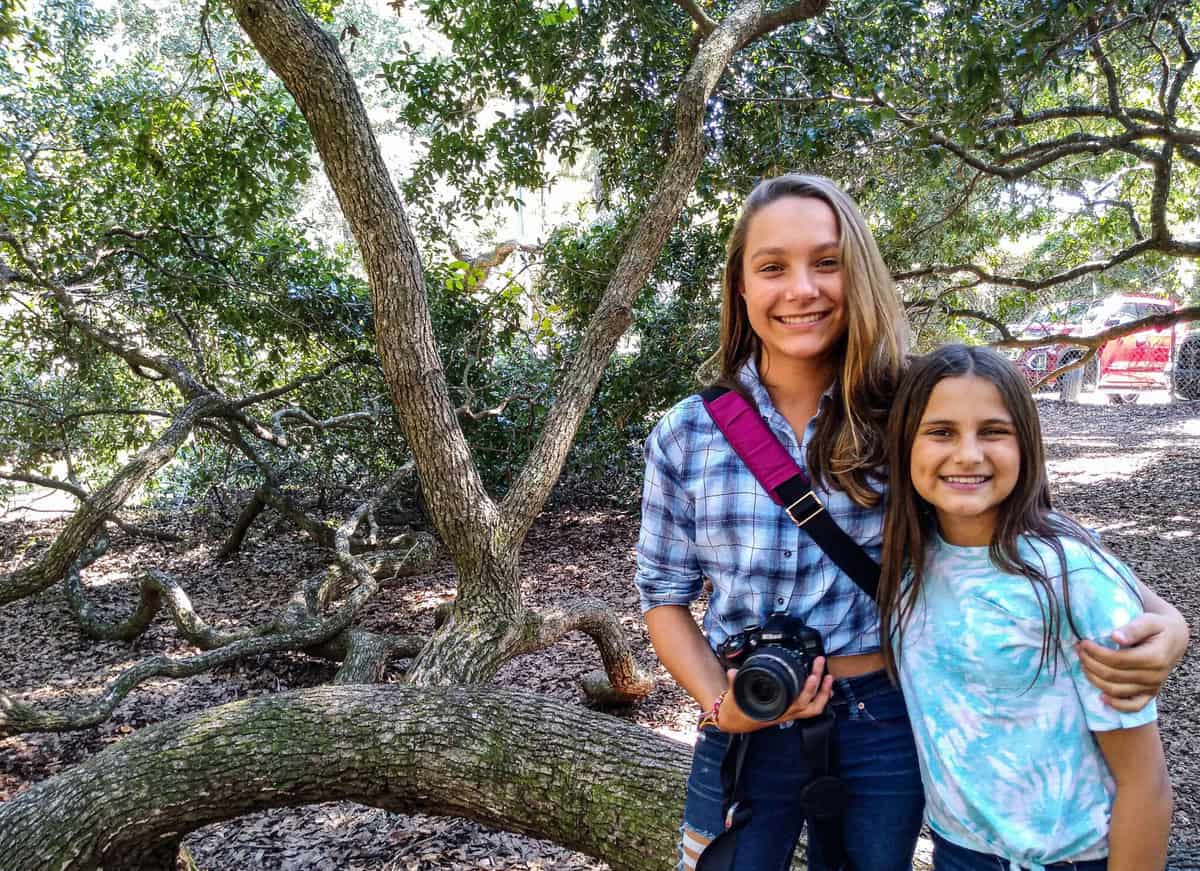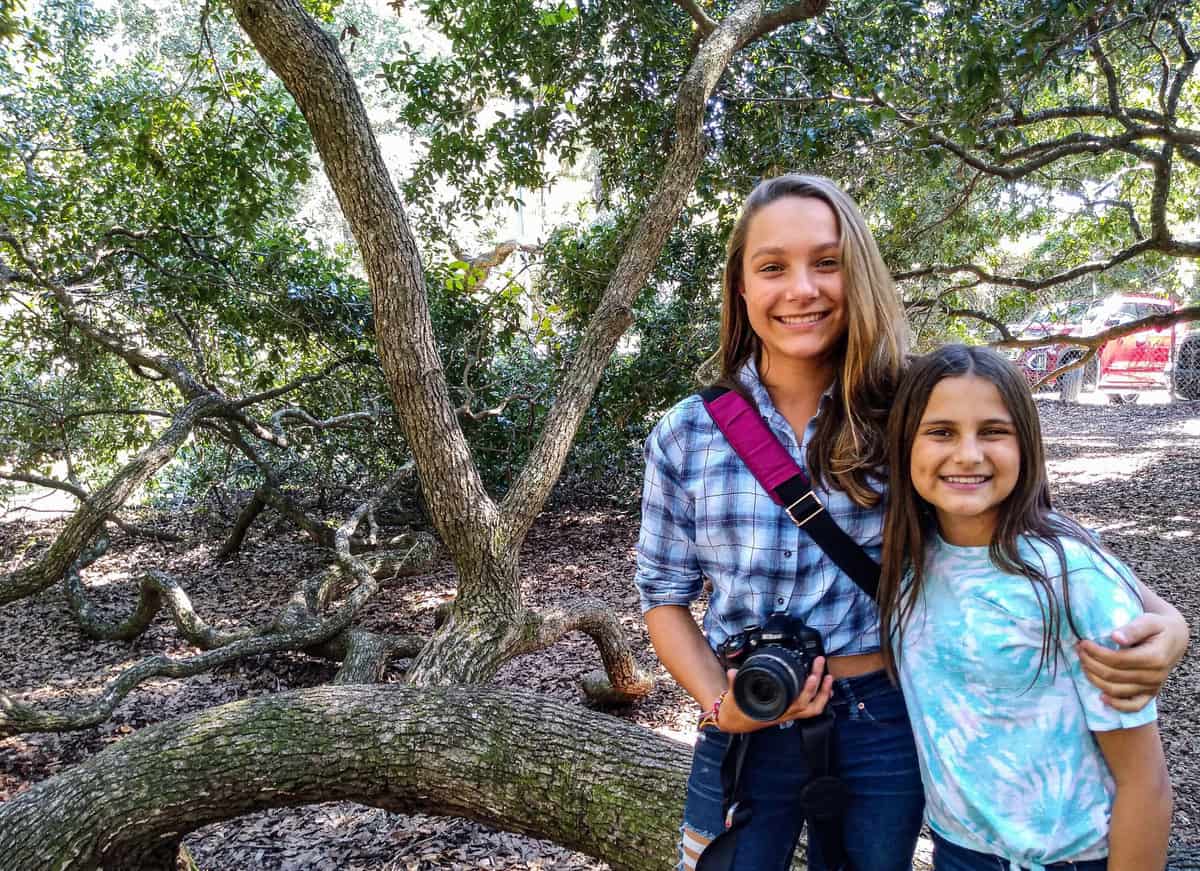 With closed school buildings and our girls (ages 11 and 15) offered an all-virtual option, my husband and I jumped at the chance. We've always wanted to take a year and explore these great United States. Who knew it would take a pandemic to give us this opportunity?
Carolina on my mind
In deciding where to go on our adventure, South Carolina was at the top of everyone's list. That's because our firstborn and his wife are both Marines stationed at Parris Island. Just a stone's throw north of their base is one of my favorite southern cities—the incomparable port of Charleston. I couldn't wait to explore it with my family. Here are some tips for traveling there with teens and tweens in 2020:
Start with a horse-drawn carriage tour
Coming to this beautiful port city and not taking one of its iconic carriage tours would be like going to Paris and skipping the Eiffel Tower. There's no better way to explore Charleston's beautiful, historic past with her grand mansions and cobblestone streets than in a horse-drawn carriage. It's like stepping back in time, mainly because of the city's strict preservation laws.
Your safely face-masked driver will point out some historic highlights and suggest areas to explore further, like the Rainbow Row mansions or the Charleston City Market. My girls loved our horse, who was named Bill. They also had a blast on a separate walking tour that we did of the city's haunted graveyards and cemeteries. Surprisingly, they weren't spooked and are asking to do it again!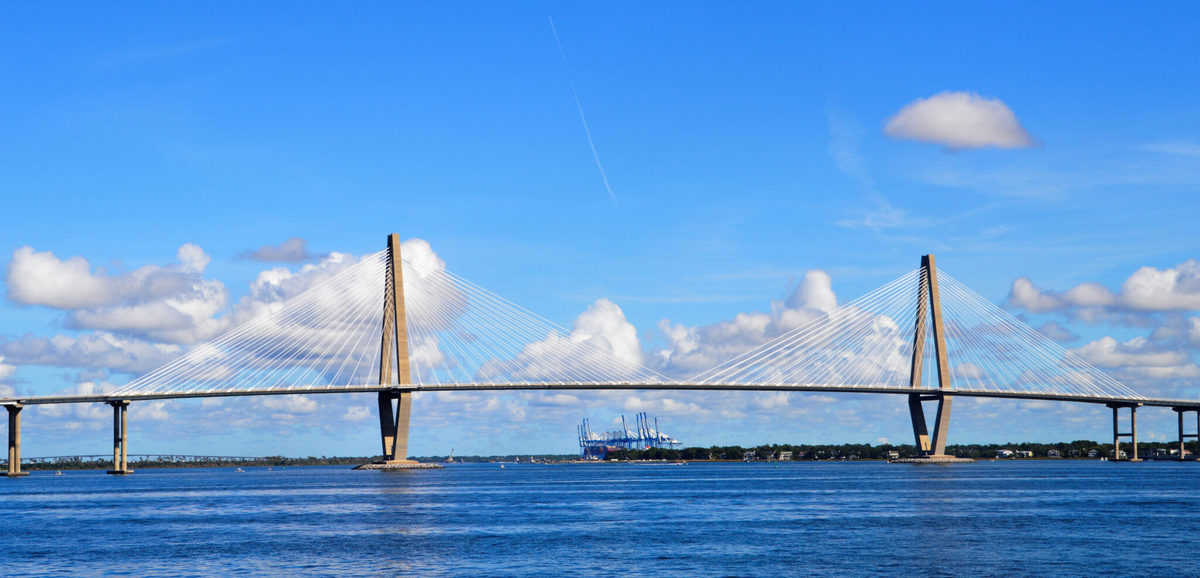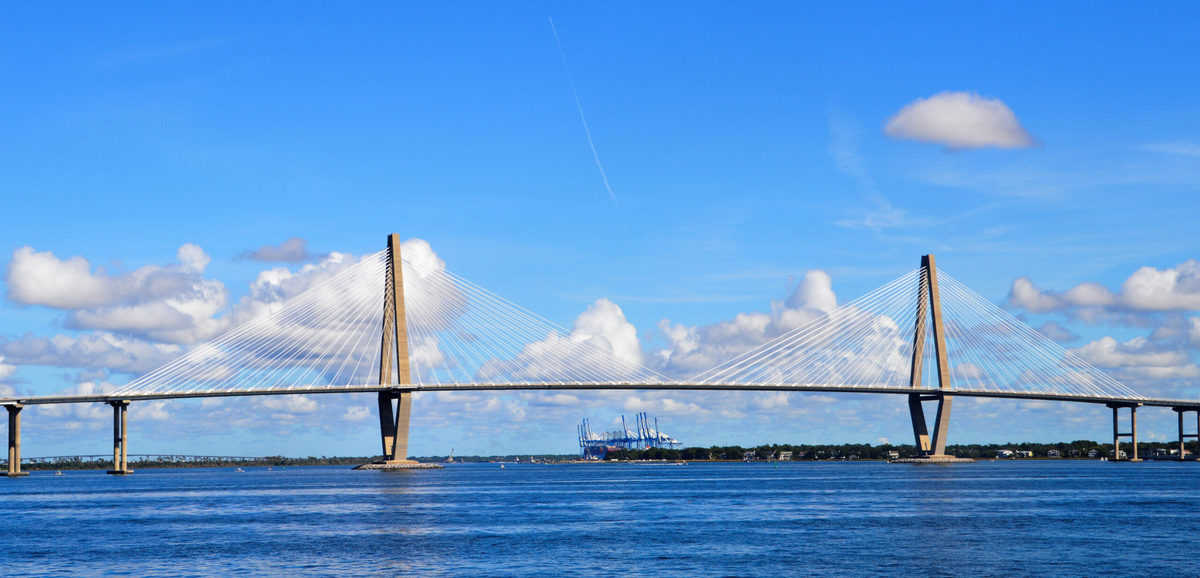 Tuck into some seafood
Southern food stands up to its reputation, and Charleston has almost too many options of wonderful places to eat. You would have to try to find a bad meal here! Hyman's Seafood is absolutely legendary; get the fried green tomatoes and the shrimp and grits. You can worry about your cholesterol some other day. Three adult entrees and an appetizer to share would be more than enough for a family of four.
We also liked the Oyster House, Blossom, Charleston Crab House and Bowens Island Seafood. Husk, Hank's and Magnolias also came highly recommended, but we'll have to save those for another visit. Plan ahead, though, if you have a particular restaurant in mind. Some already small eateries are limiting their indoor seating; make your reservations early.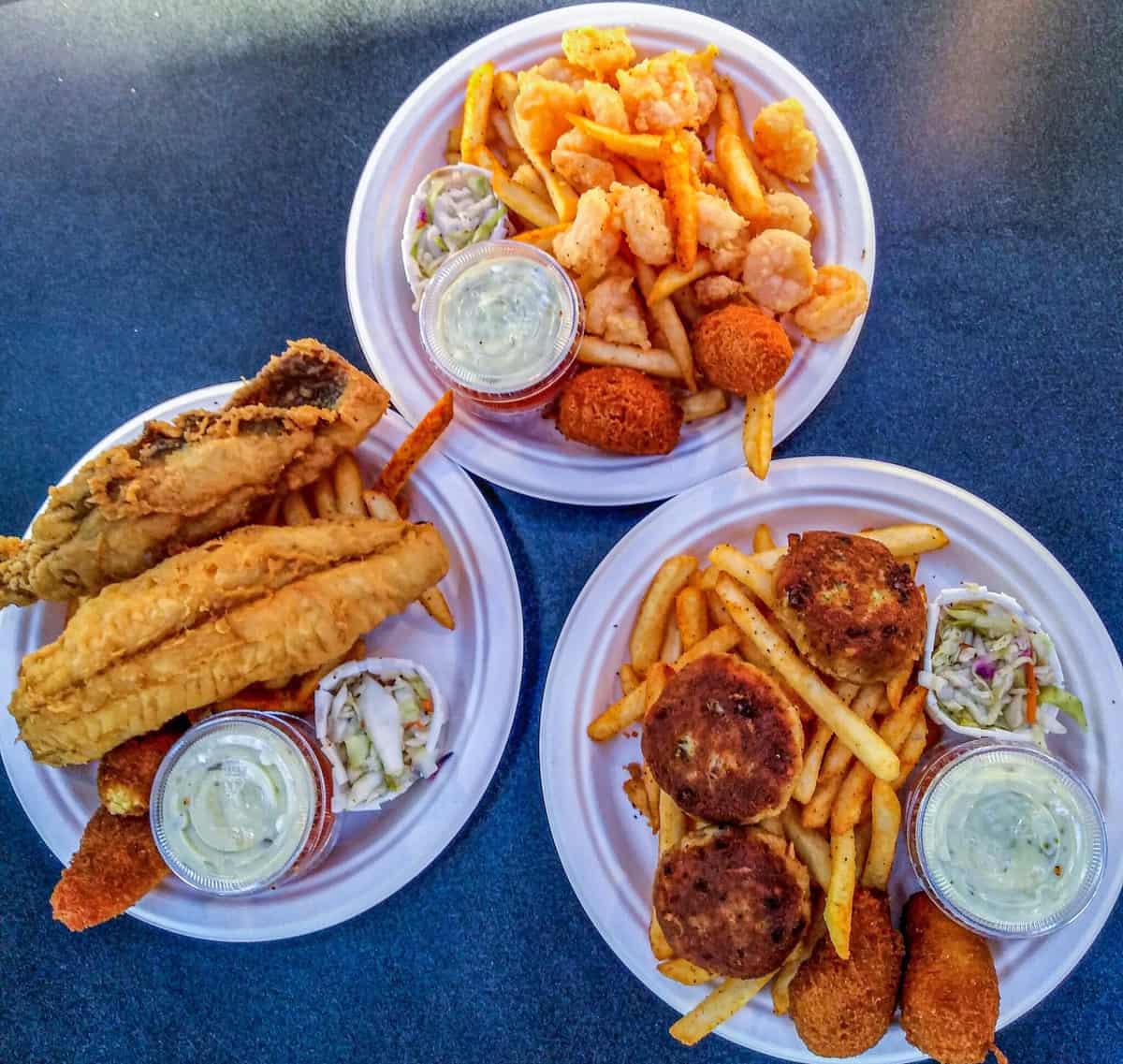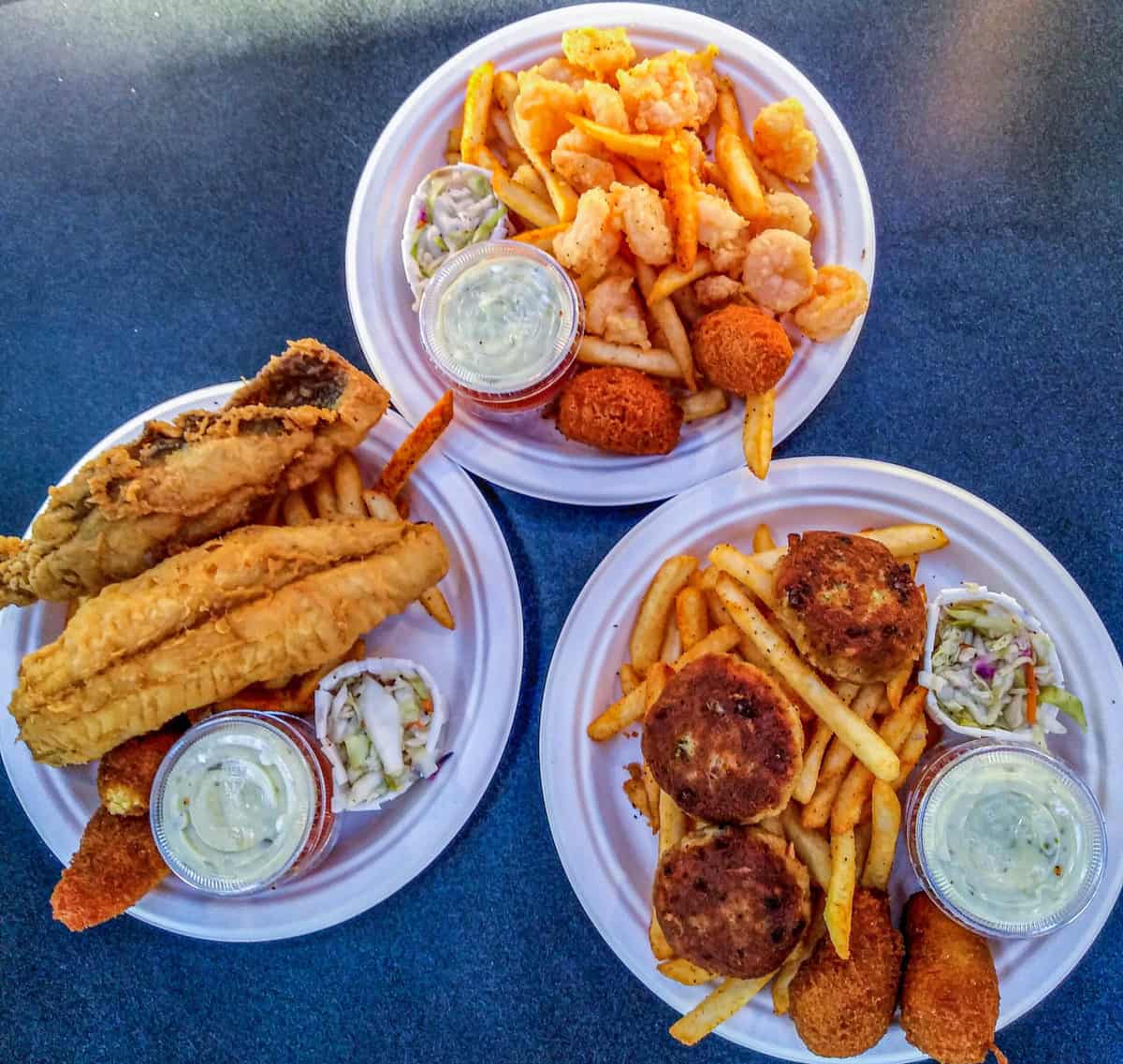 Related: White Stallion Ranch offers an outdoor adventure vacation perfect for tweens and teens
Get hooked on the aquarium
I didn't know whether my girls would be impressed with the South Carolina Aquarium, even though it came highly recommended by locals. Turns out it was the perfect way to spend a leisurely morning; the view of the Arthur Ravenel Jr. Bridge alone is worth the price of admission!
Some exhibits were closed, but they still got to pet sharks and feed stingrays—a huge hit that was worth the extra few bucks. I was wowed by the two-story ocean tank and the sea turtle rehabilitation hospital.
Go to the beach
Take a break from the bustling city life and check out one of several fabulous beaches within a short car ride of Charleston's city center. Isle of Palms has gorgeous scenery, classy condos and upscale eateries. Riding bikes on the sand or swinging by nearby Sullivan's Island would be a great way to spend a day.
Folly Beach, the island we called home during our stay, has more of a laid-back surfer vibe; rent a golf cart for the ultimate beach bum experience. The island's famous fishing pier closed for renovations during our visit, but there was no shortage of places to fish—even right off the beach. My kids got a kick out of the graffiti-covered walkway to the site of the Morris Island lighthouse plus all the fun restaurants and surf shops. And while plenty of surfers were hitting the waves, my girls were content to ride their boogie boards and search for sharks' teeth. Did I mention the sunsets were legendary?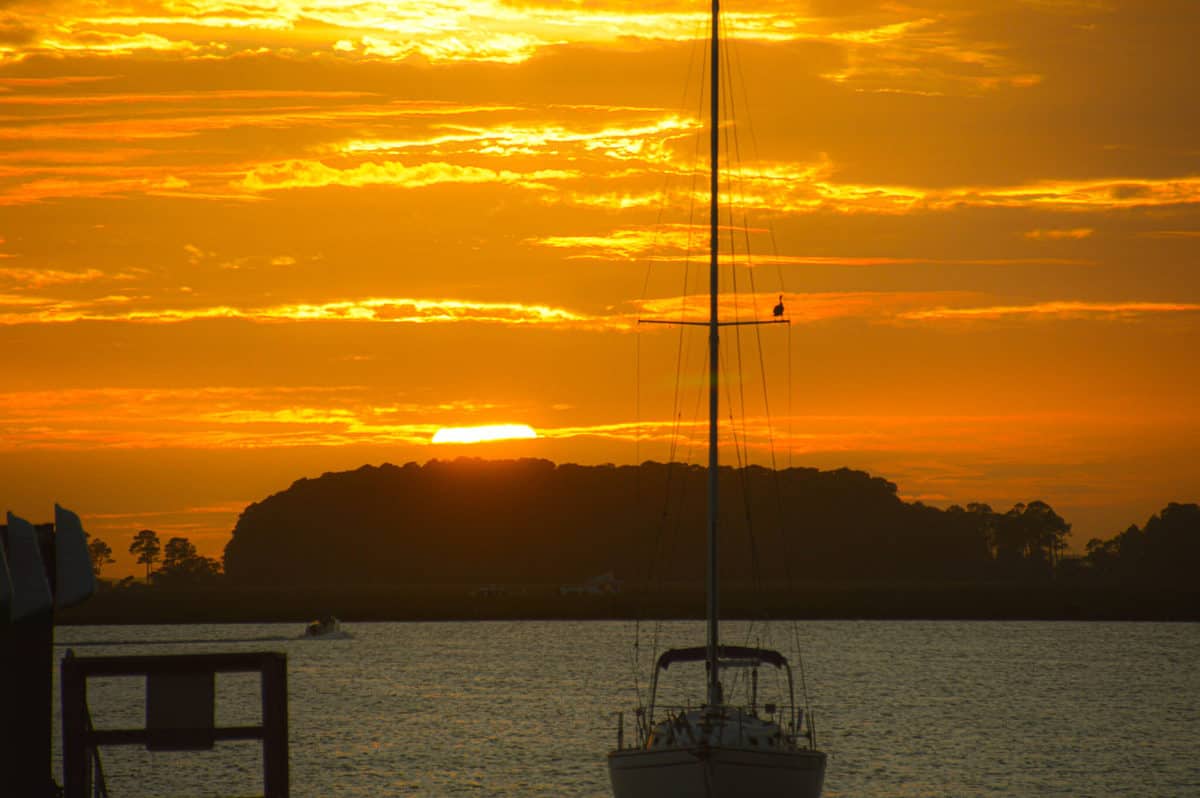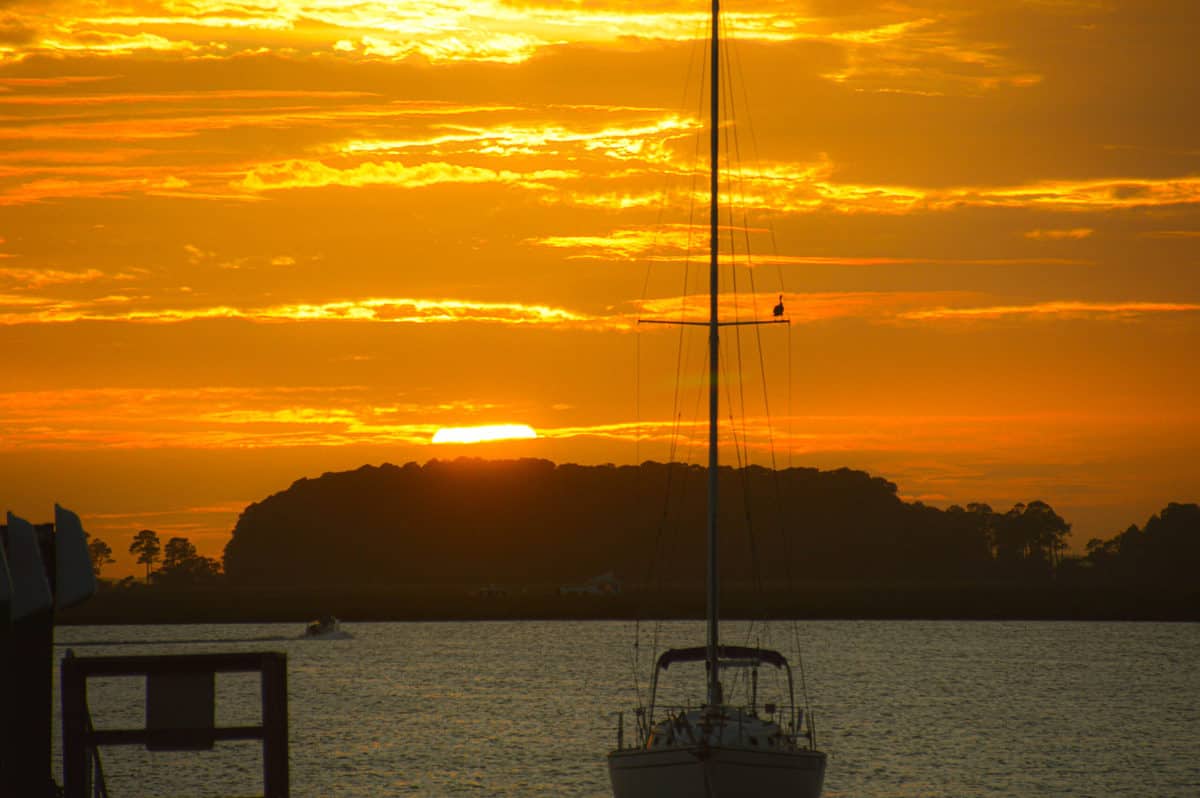 Let your kids be your tour guide
One of the best decisions we've made on this adventure is to let the girls take the lead on planning our explorations. Your kids are probably on their screens already anyway; give them a chance to research some restaurants or destinations and you'll have a much better chance of never hearing, "I'm bored!" If they need a gentle nudge to get started, show them photos of Johns Island's famous Angel Oak tree (rumored to be about 500 years old), any of the area's historic plantations, the Old Exchange & Provost Dungeon or the Joe Riley Waterfront Park.
The pineapple fountain with its Instagram appeal was a big hit with my girls. For history buffs, go on board the USS Yorktown aircraft carrier at Patriots Point naval and maritime museum, or take a tour of the Fort Sumter National Monument where the first shots of the Civil War were fired.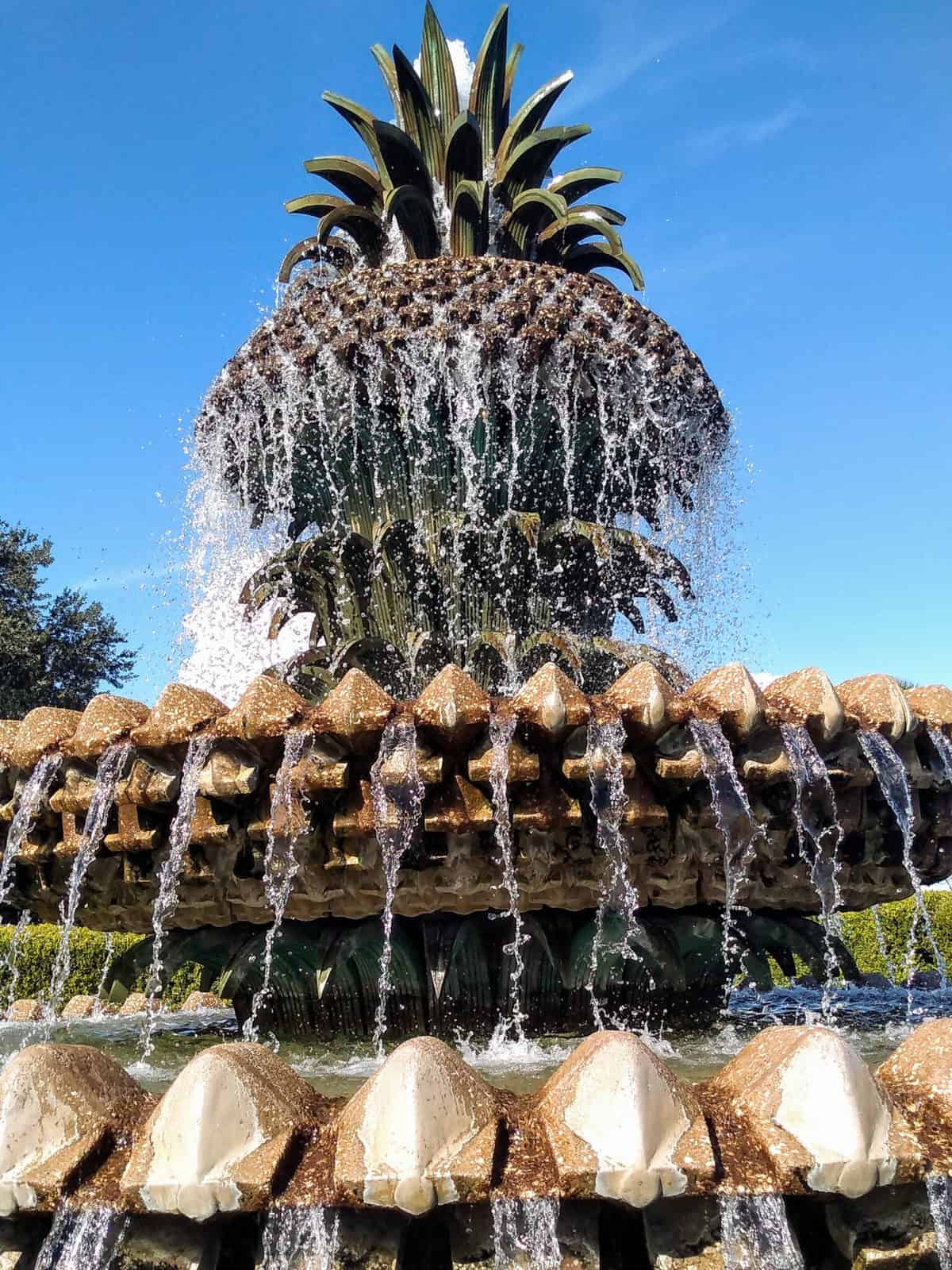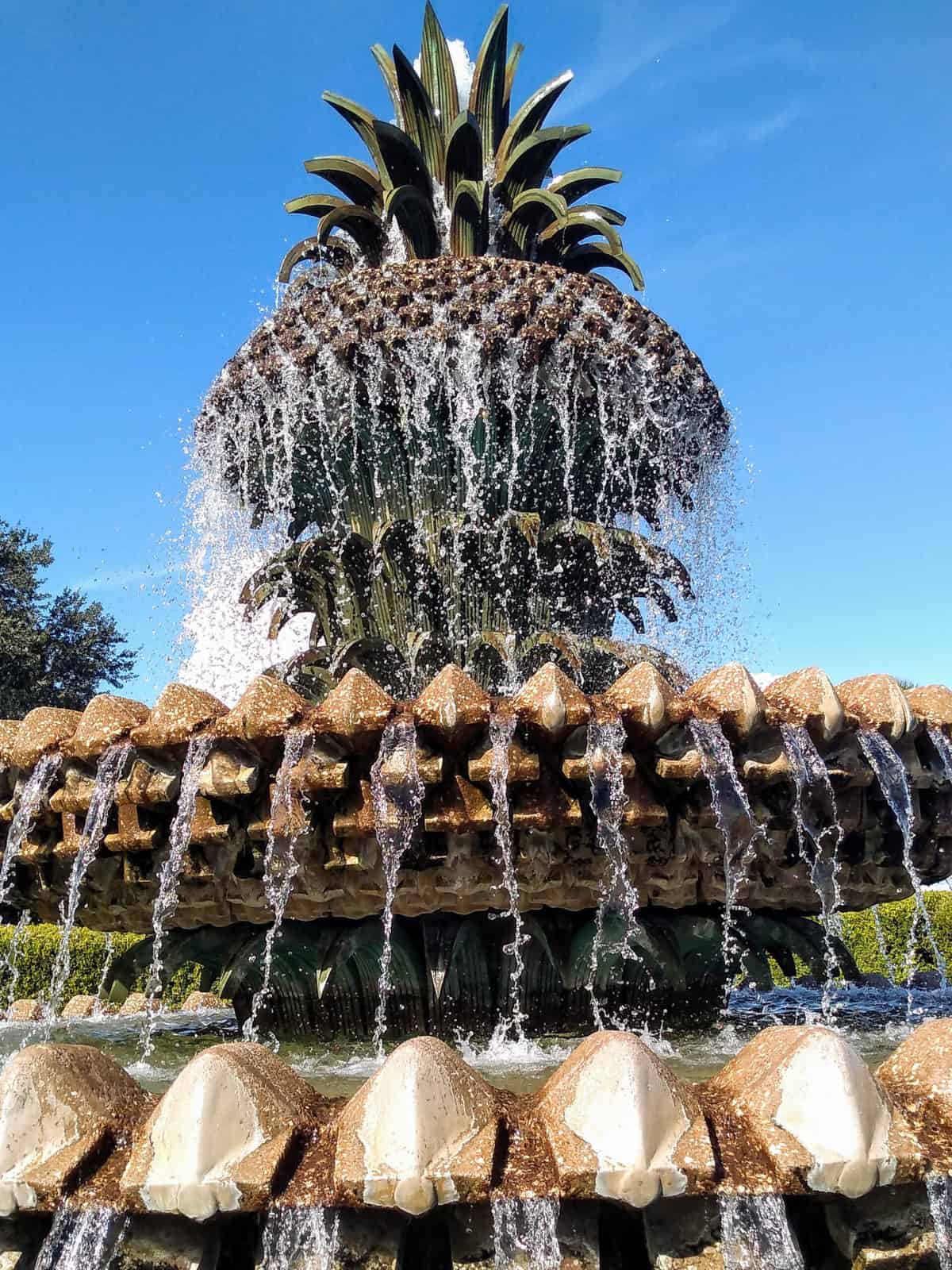 Relax and enjoy
My formerly high-strung, super-planner personality has learned to take a back seat on this trip to a more relaxed method of adventuring. (Granted, this is easy to do when you have weeks instead of days to tour a city!)
On a stroll around Charleston, you might find a gorgeous historic church, some waterfront swings, a mouth-watering barbecue joint or all of the above. So put on comfortable shoes, remember your mask and hand sanitizer and have a blast exploring the city—wherever your 2020 travels might take you!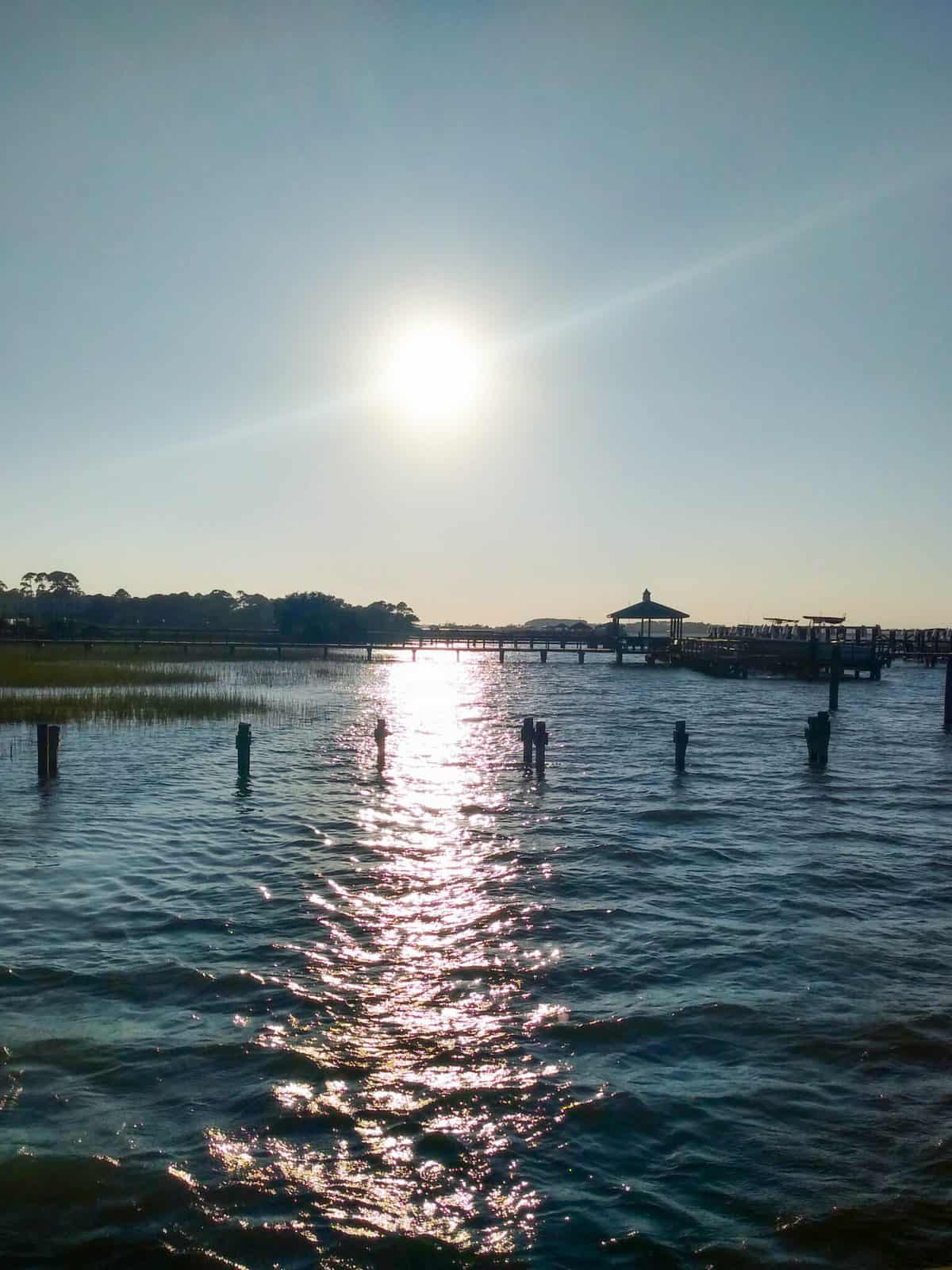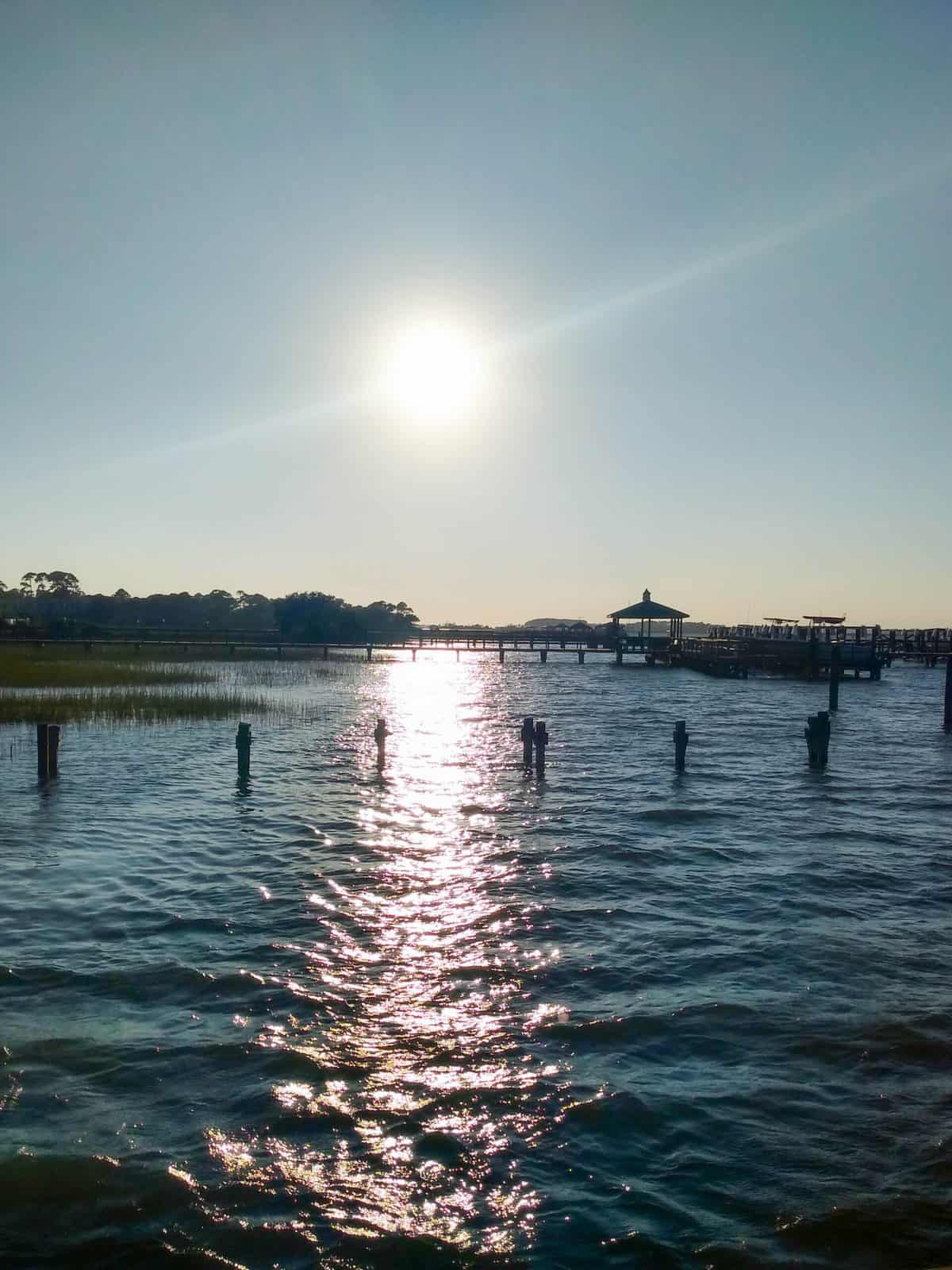 Make sure to check out Laura's suggestions for traveling to Washington D.C with teens as well.
Laura Broullire is a blogger for Green Bay Area Moms, freelance writer and editor. Her family's #2020LemonadeTour can be found here.
She can be reached at LBroullire@gmail.com.