There is not much that is more helpful than a freezer meal ready to heat for busy nights. Make things even easier for yourself with these FREE printable freezer meal labels.
From freezer meals to storing leftovers in the fridge, these labels help to keep meal prep organized and meals ready to go!
Check out a few of our favorite freezer meals as you start stocking your freezer full of quick and easy recipes! Frozen Mac and Cheese, Homemade Uncrustables, and Hash Brown Egg Cups.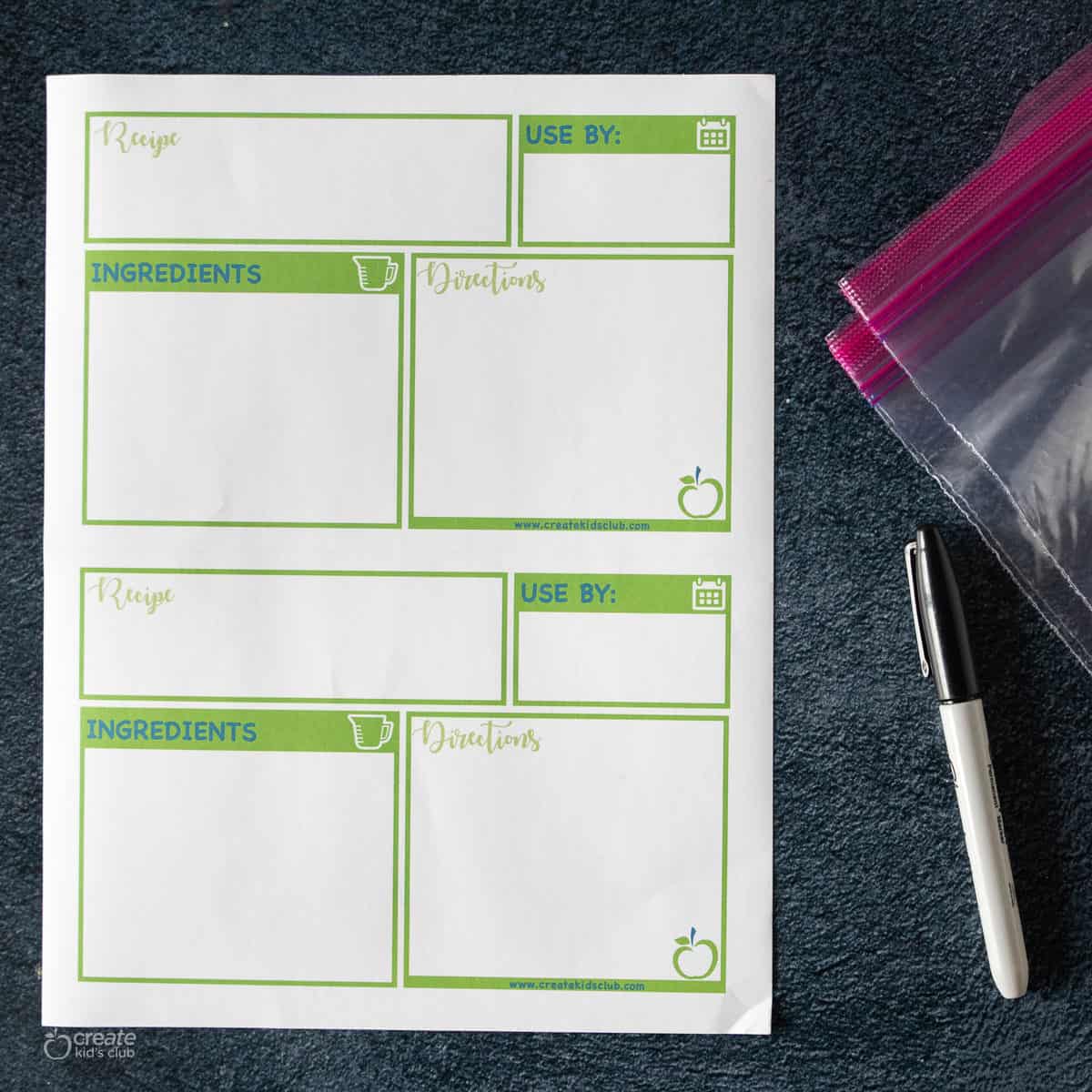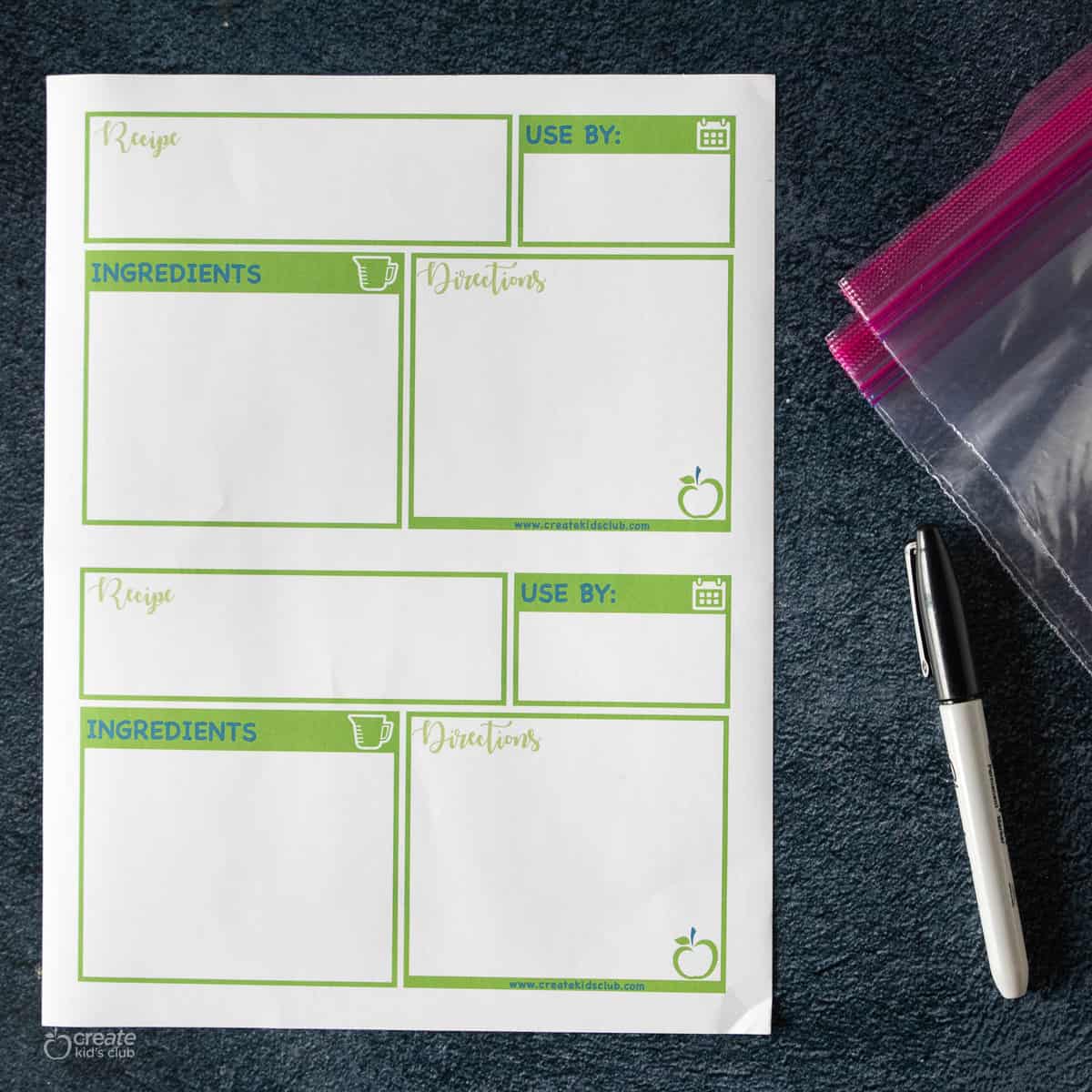 Create Kids Club is a participant in the Amazon Services LLC Associates Program, an affiliate advertising program designed to provide a way for websites to earn advertising revenues by advertising and linking to Amazon.com.
We don't know about you but have you ever taken a meal from the freezer and spent a minute wondering "what is this?" These printable labels are here to eliminate the confusion in your kitchen!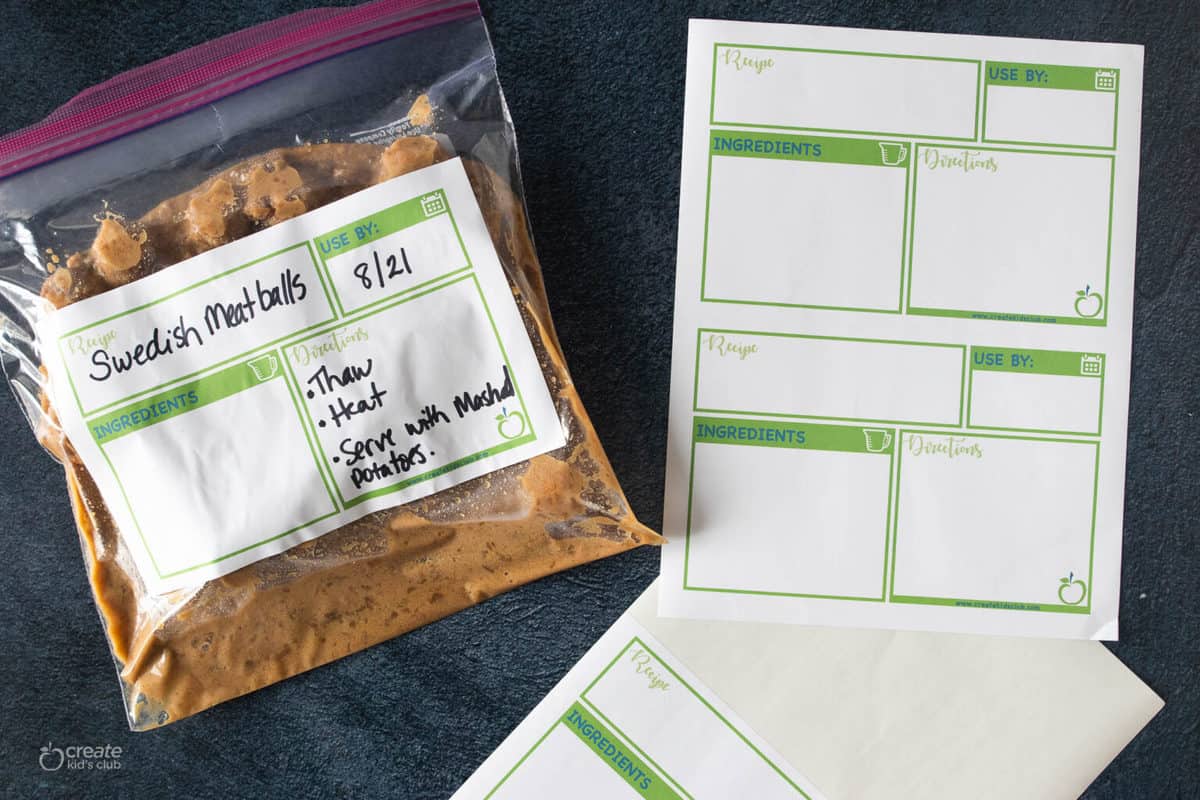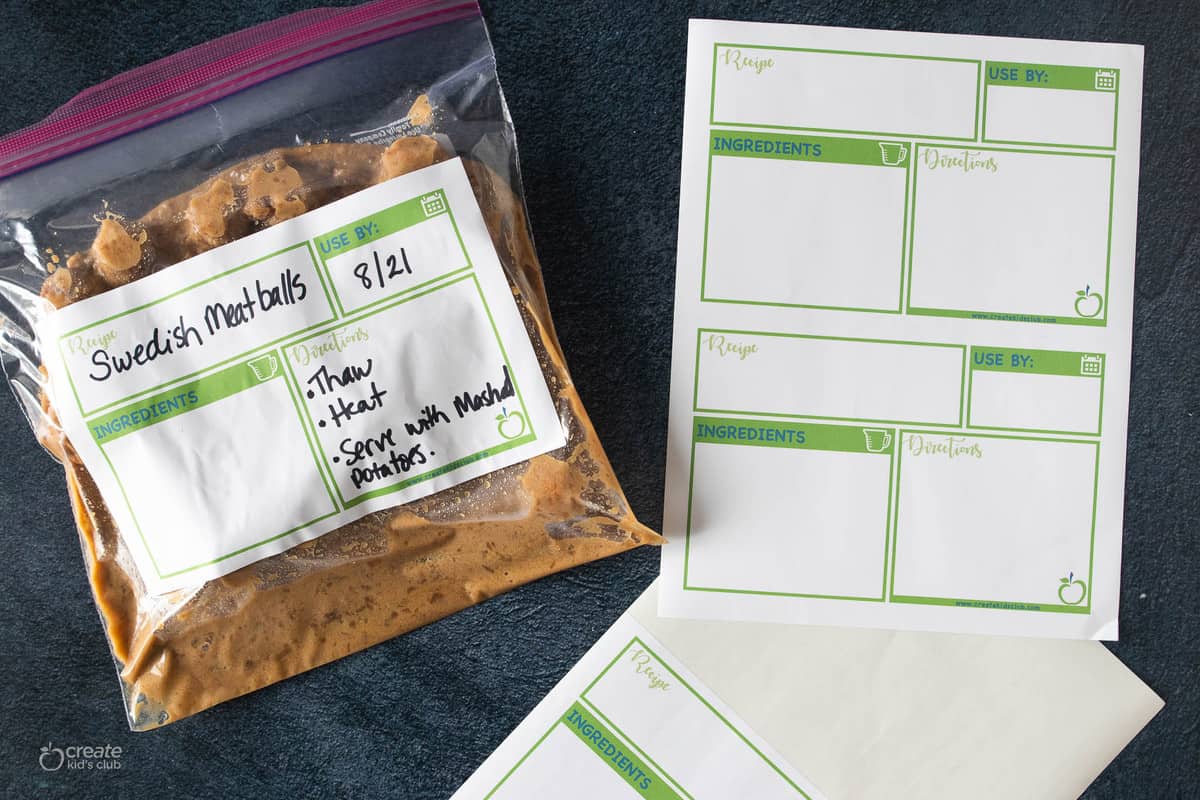 Each label provides the recipe name, ingredients, directions and use by date to keep the whole family informed.
Simply print the labels, fill out and place on any freezer meal or leftover dish that is headed to the freezer or refrigerator.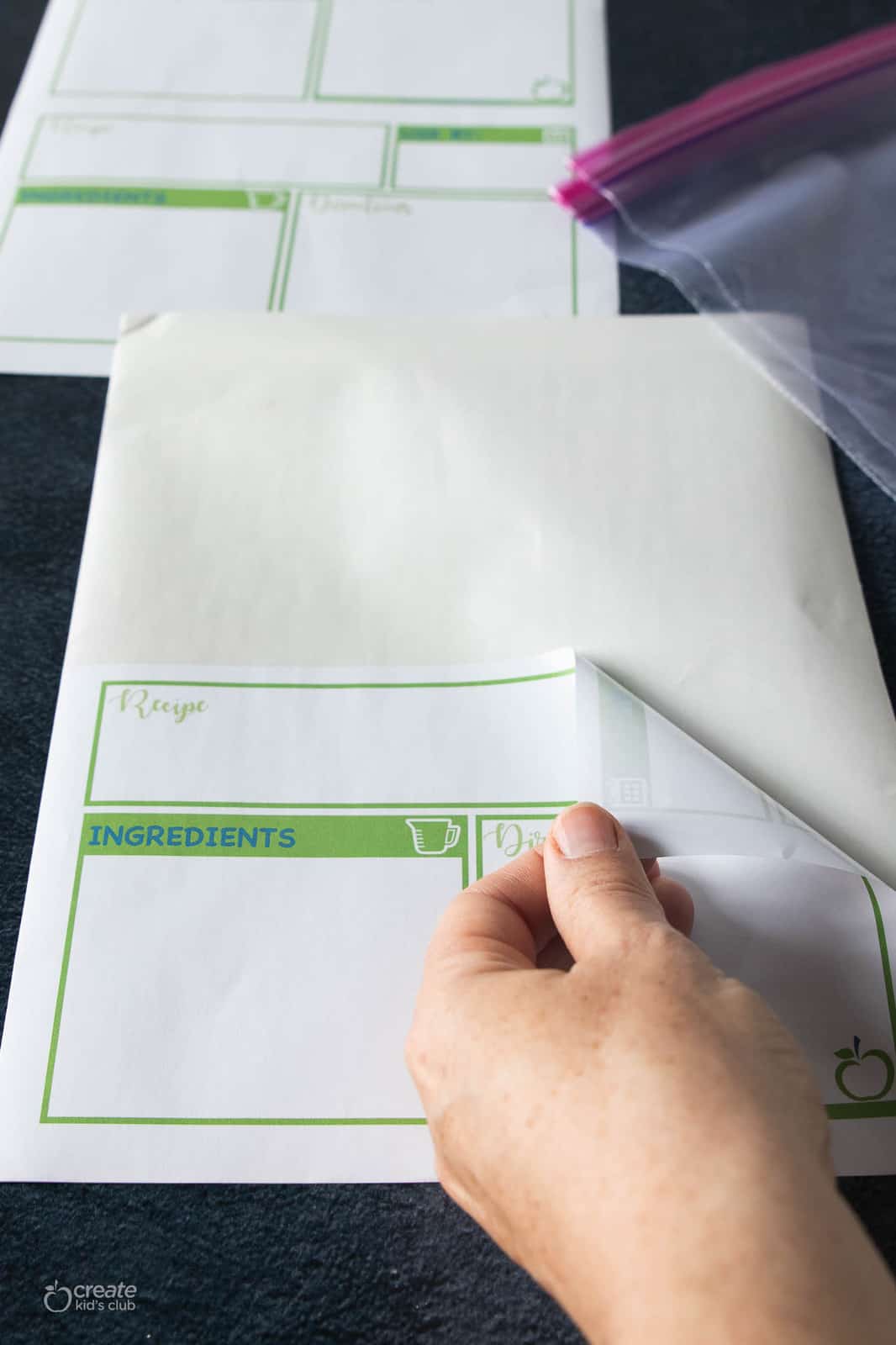 Freezer Labels
These labels are freezer safe and can be placed on any ziplock bag prior to freezing.
Pro Tip: Check out this easy to read Food Storage Chart to determine the use by date for any recipe.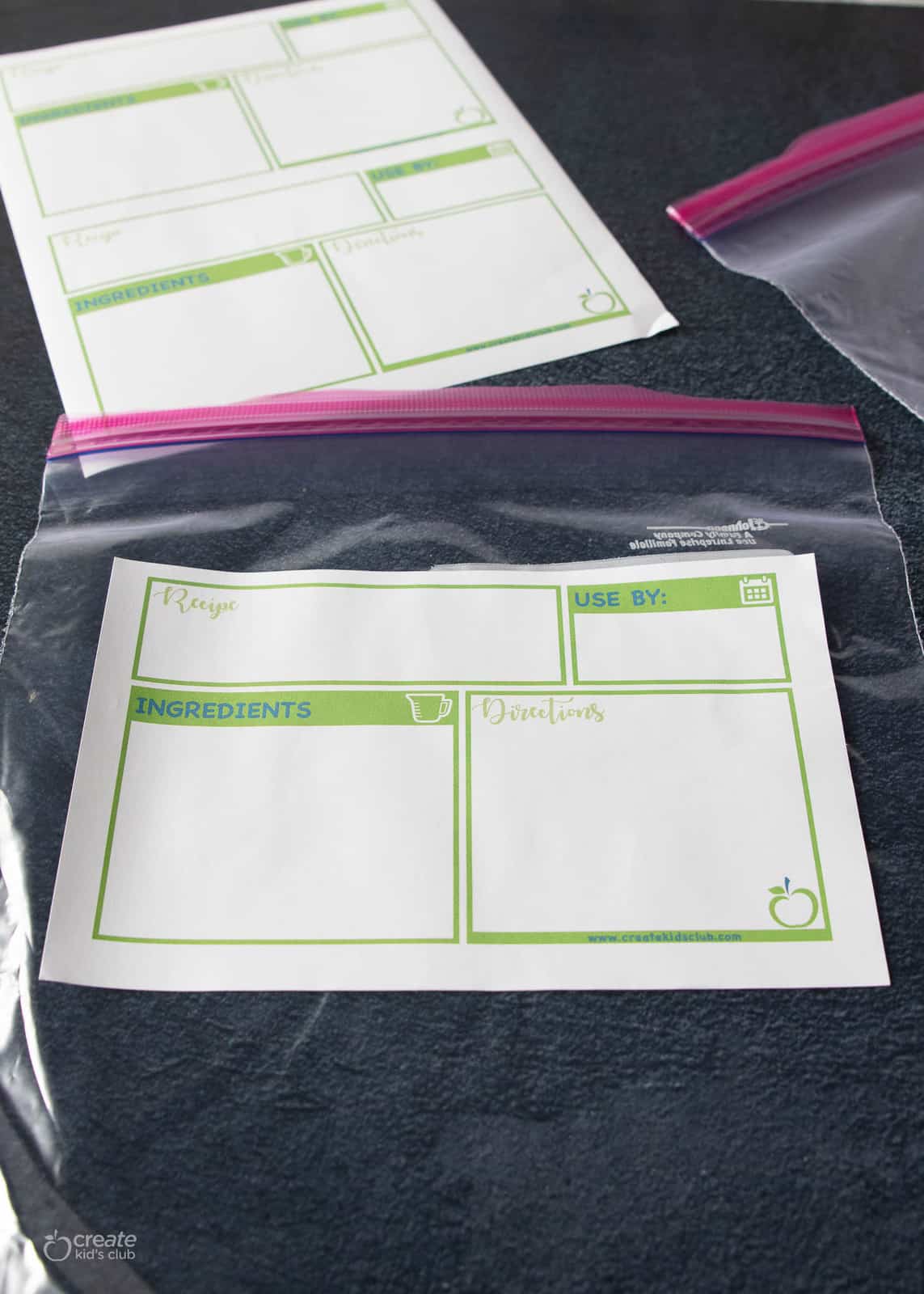 Labels For Leftovers
These labels are not only meant for freezer meals but also for any meal that will be stored in the fridge. The labels help to keep track of when to reheat leftovers. You will be amazed on how these labels will prevent food waste in your home.
Pro Tip: These labels are also great for snack bags that are stored in the fridge, freezer and pantry to help kids easily choose a morning or afternoon snack.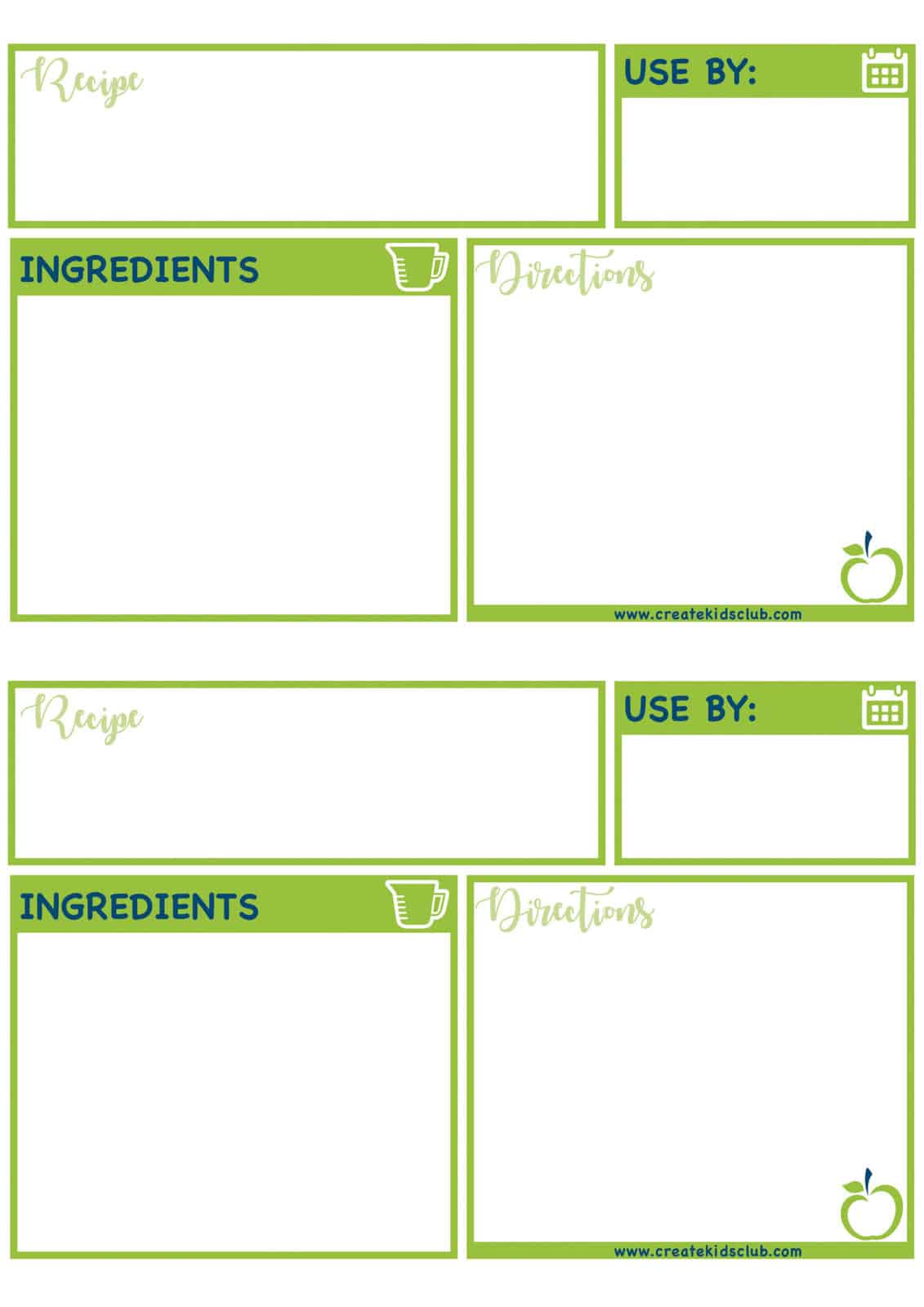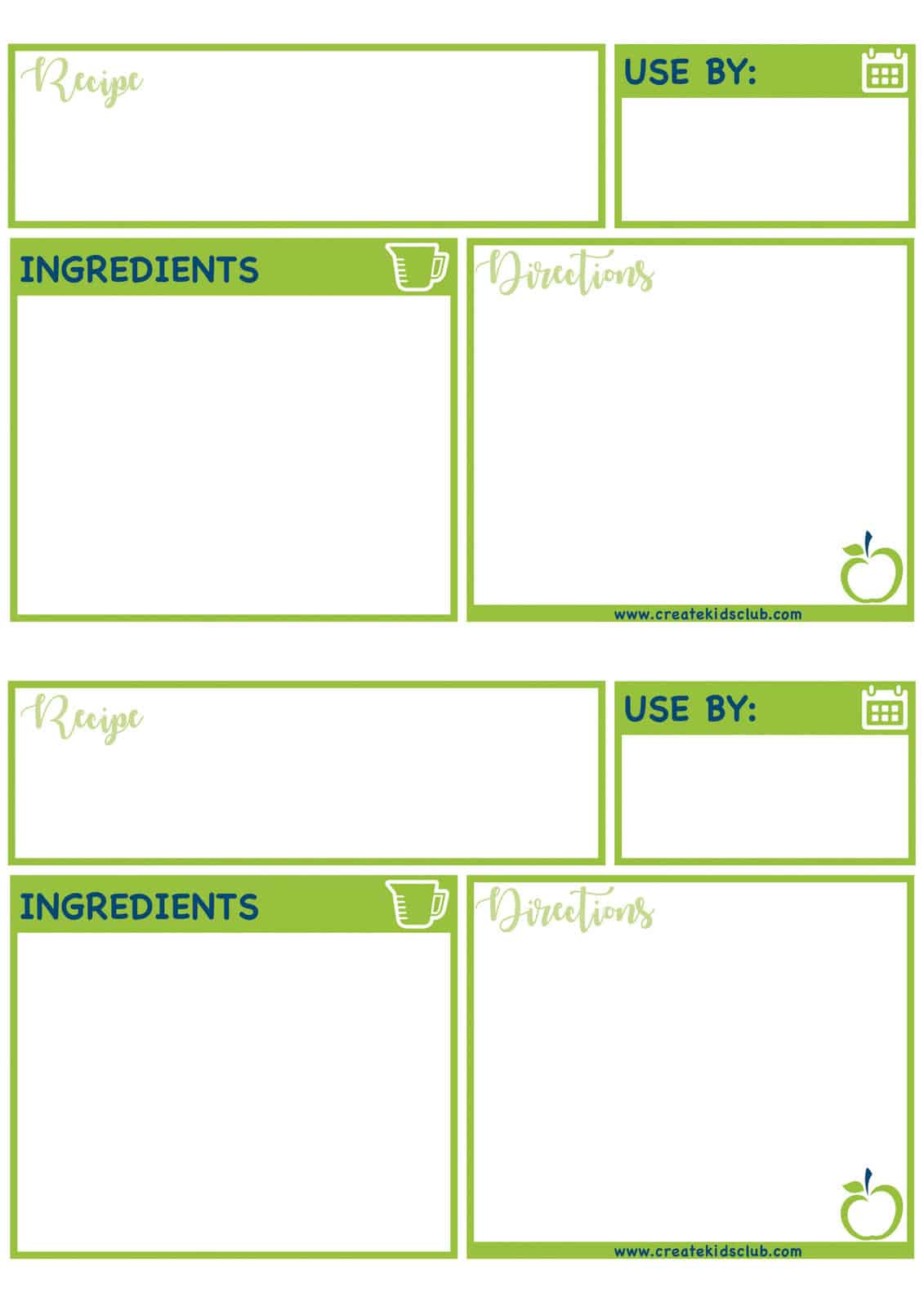 Free Printable Meal Labels
Easy and FREE to download, you can start using these labels today!
We used Avery labels in size 5 1/2 x 8 1/2 which prints 2 labels per sheet. You can find them on Amazon through our affiliate link below.
More Freezer Meal Recipes