There can never be too much chocolate, can there? I think not. That is why there is gluten-free Flourless Chocolate Cake with Fudge Icing.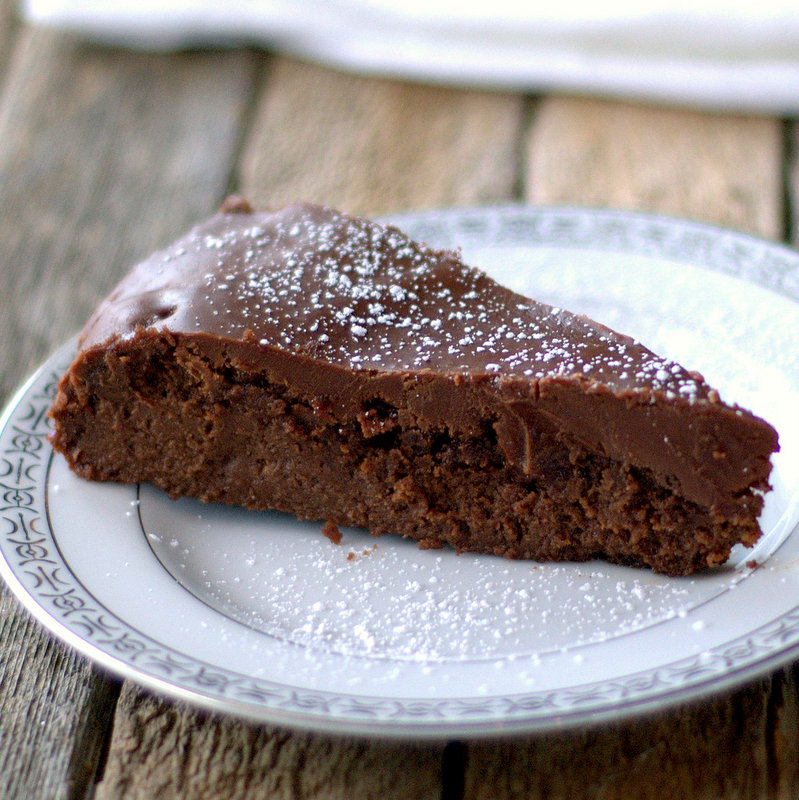 My husband's birthday came shortly after I became gluten-free. He is not a big sweet eater and was okay going without birthday cake, but in my opinion, a birthday isn't the same without cake. I was feeling a bit deprived by all the foods I could no longer have. I wanted to make a cake we all could enjoy.
My favorite part of my husband's traditional birthday cake is by far the icing. It is his mothers chocolate fudge icing, and it is The Best Thing Ever. After we got married, his mother passed along the recipe she always made for his birthday. I have made it every year since. My mother-in-law is no longer with us, and there are not too many recipes I have from her, so this icing is pretty special. The combo buy clomid united states of fudge icing on this flourless chocolate cake is amazing.
Now, I do have to admit that for a couple of years I just didn't make the icing quite right. It is a simple recipe, but make sure to follow the instructions step by step. The reason mine didn't turn out was that I didn't boil it long enough and I may have skipped the ice bath. Don't skip the ice bath. In those failed years, the icing didn't harden quite like it should have, but it still tasted awesome 🙂
If you are looking for an amazing dessert, or a gluten-free birthday cake, give this gluten-free flourless chocolate cake with fudge icing a shot.
FYI: By no means is this cake considered healthy, but it is very much worth the calories 🙂
[bctt tweet="Gluten-Free Flourless Chocolate Cake with Fudge Icing. #flourlesscake #glutenfree"]
[yumprint-recipe id='16']
[yumprint-recipe id='17']What is your birthday tradition? Does it include cake?
No Time To Cook?
Make dinner a breeze with these 10 Kid Favorite Crockpot Recipes! Get your FREE eBook Now!