We've gathered the BEST of the BEST Gluten Free Christmas Cookie Recipes so your family and friends can enjoy delicious holiday cookies using gluten free ingredients.
You are set with every cookie recipe you'll ever need for your next cookie exchange, holiday work party or family gathering with this collection. All festive and flavorful, each cookie leaves the crowd wondering "Is this really gluten-free?".
Kick off the holiday baking season with everything from gluten-free sugar cookies and gingerbread to shortbread and meringue cookies. Just wait until your home is filled with the aroma of freshly baked cookies…another reason we couldn't be happier the holiday season is here!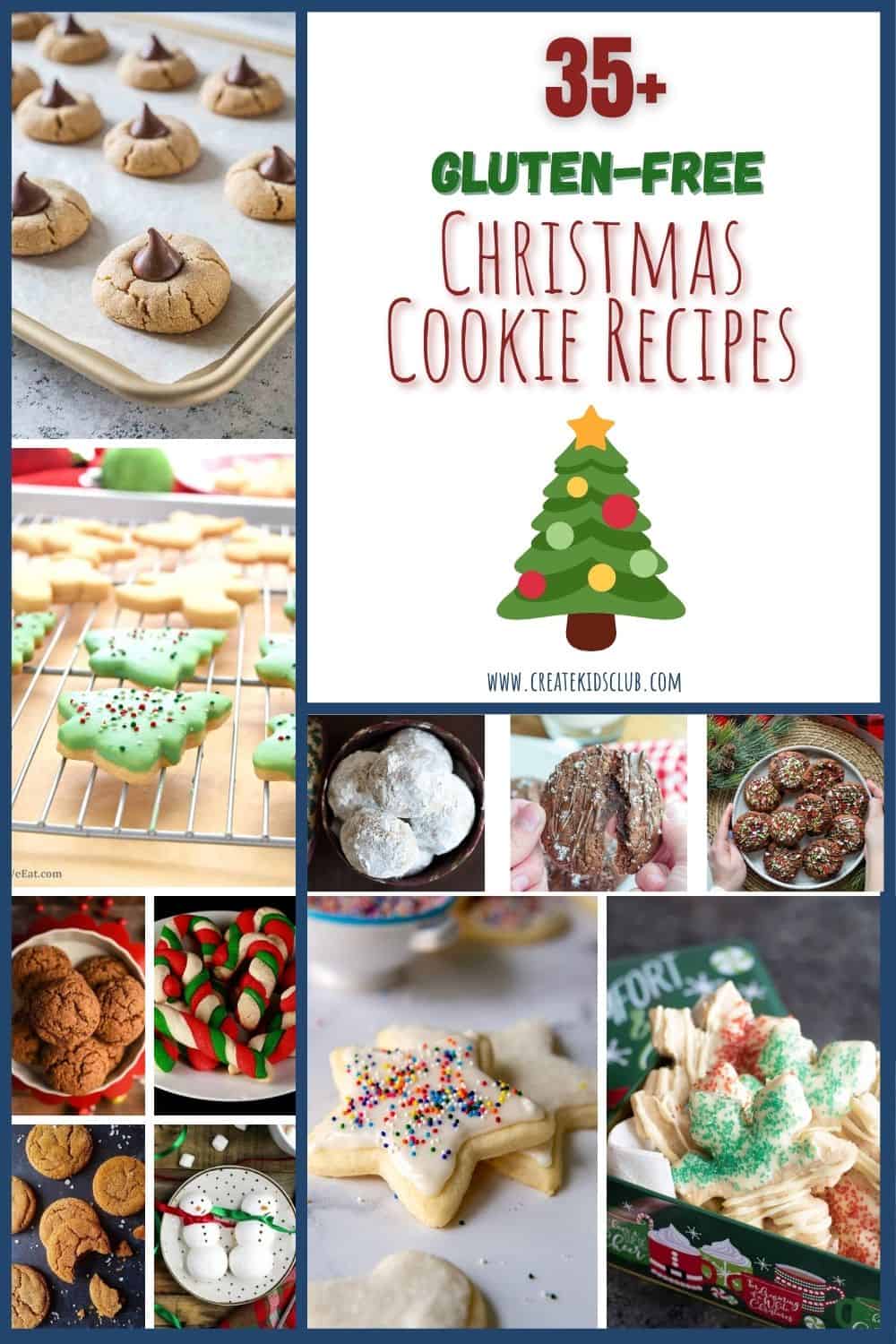 Tips To Baking Gluten-Free Cookies
Line baking sheets with parchment paper for easy clean-up and to prevent cookies from sticking to the pan.
Use an ice cream scoop to easily measure out cookie dough
Use vegetable shortening or Smart Balance butter in place of butter in recipes for a dairy-free version
Swap cow's milk with oat, coconut or a nut milk for a dairy free alternative
Don't feel obligated to eat every cookie. Freeze and enjoy in the next few months (cookies can be frozen for up to 3 months). Use these free Printable Freezer Labels to easily find cookies in your freezer. These labels are also fantastic to place on the package if gifting cookies this season.
More Christmas Desserts
In case you haven't curbed your sweet tooth yet with cookies, here are a few holiday desserts to make this season. Christmas Wreath Bundt Cake (Gluten-Free), Christmas Fruit Tart, Gluten-Free Apple Cider Donuts, Gluten-Free Pecan Pie, Gluten-Free Pumpkin Roll, Gluten-Free Pumpkin Bars, Gluten-Free Peanut Butter Balls, Gluten-Free Peanut Butter Blossoms, and Mini Flourless Chocolate Cake.
If you enjoyed any of the recipes make sure to leave a comment below! Then follow me on social media and tag #createkidsclub if you make the recipe. I love seeing what you come up with!