Coconut Millet Breakfast Porridge is a warm, creamy millet breakfast recipe with a hint of coconut and a hearty crunch provided from cooked millet.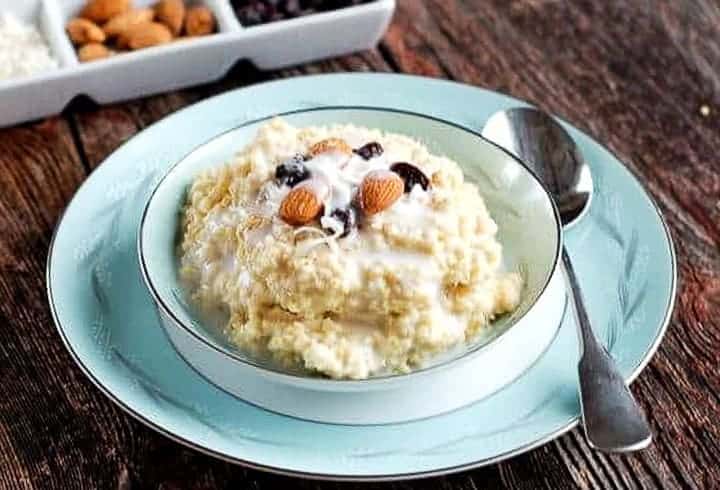 Ancient Grains. I'm sure you have heard of them, they've been around for a very long time.
According to the Whole Grains Council, ancient grains are grains that are largely unchanged over the last several hundred years.
I have to admit, I have not taken the time to explore ancient grains much beyond quinoa. Ancient grains have remained ancient at my house.
Until now.
Millet is actually a seed, not a grain, even though it is sometimes classified this way due to its grain-like properties. It is a good source of copper, phosphorus, manganese, and magnesium.
I discovered millet is the leading seed in bird food. No kidding. Well, if it is good enough for the birds, it must be good enough for my family. But for real, there is no way I am going to tell them that part. Especially my husband.
How to cook millet porridge?
Millet can be prepared like rice or quinoa, boiled and then fluffed with a fork. To make a creamier product you can add more liquid and stir more often.
Even after cooking, millet kept a slight crunch, which was quite delicious. It provides the satisfaction of a crunchy addition such as nuts, without the calories. However, I do recommend adding a couple of almonds anyway!
This recipe is easy and delicious. Coconut milk adds a creamy texture, combined with the nutty, and a slightly crunchy addition of the millet, it is a winning breakfast combo.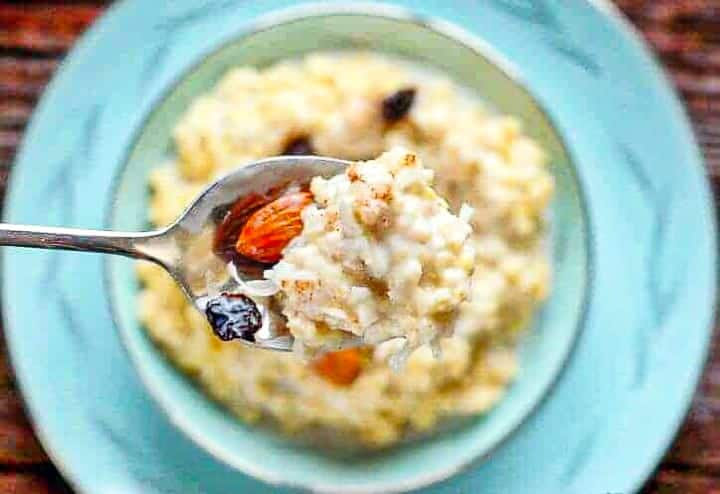 Like pumpkin? Try adding a scoop or two of canned pumpkin.
This addition turns the coconut millet porridge into a creamy dish that tastes like pumpkin pie for breakfast!
If you enjoyed the recipe make sure to leave a comment and a star rating below! Then follow me on social media and tag #createkidsclub if you make the recipe. I love seeing what you come up with!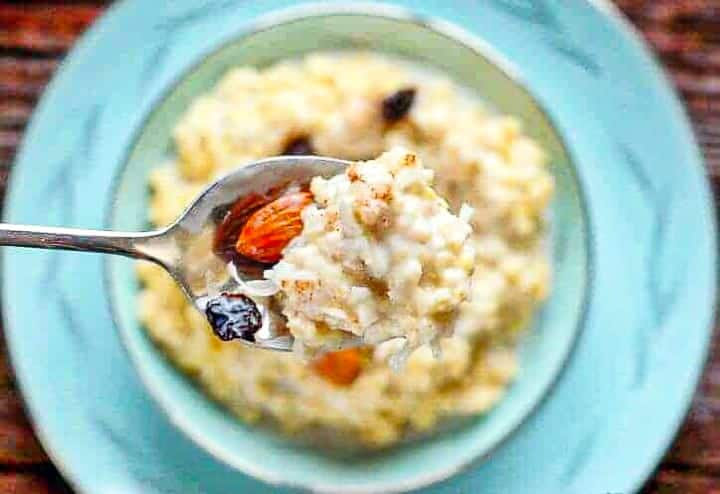 Ingredients
1

cup

millet

2

cans coconut milk

1

tsp.

vanilla

1

tsp.

cinnamon

2

tbsp.

maple syrup

dash of salt
Instructions
Cook millet in coconut milk for 30 min, stirring frequently.

Stir in spices and syrup.

Serve warm
Notes
Topping ideas: shredded coconut, chopped nuts or dried fruit.