5 Chicken Thigh Crock Pot Recipes. Back to school dinner ideas need to be simple, quick to prepare, yet provide the right nutrients growing children need.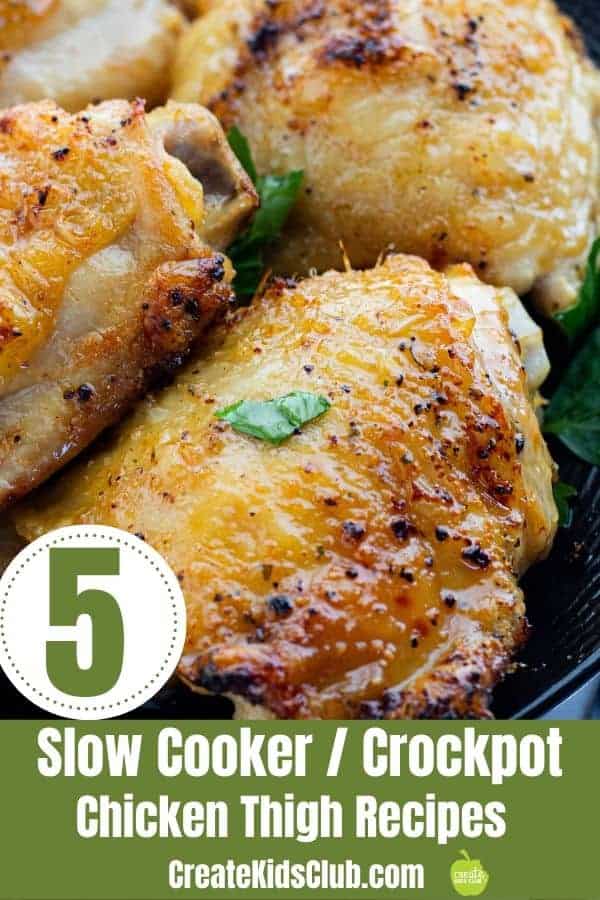 These 5 chicken thigh crock pot recipes easy dinner ideas your family will love. Chicken thighs are cost-effective, hard to mess up, and a kid favorite.
I love using chicken thighs for so many reasons, including the cost factor, flavor factor, and ease of use. Ever dried out a chicken breast? I have, it's not hard to do. But chicken thighs? I've yet to have a dry one. They have higher fat content and if you cook with the skin on, it helps lock in moisture.
5 Chicken Thigh Crock Pot Recipes: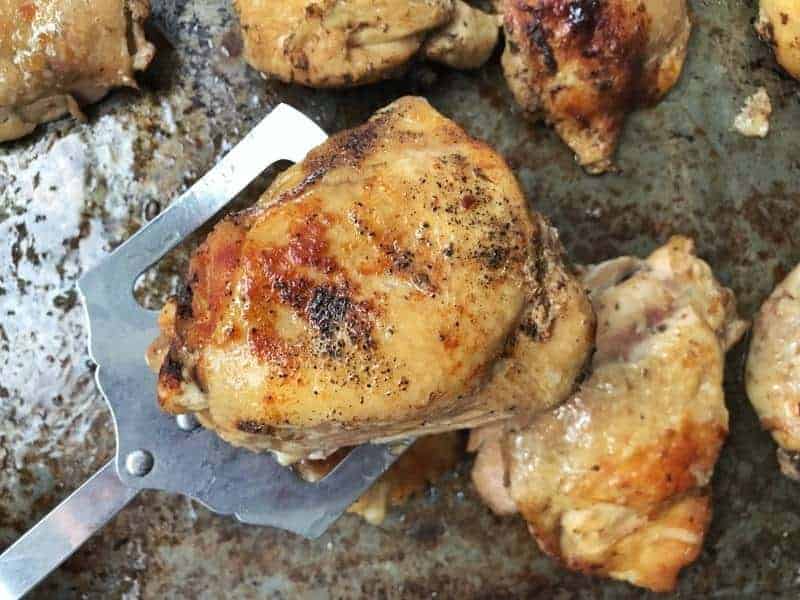 Crockpot chicken thighs are a simple dinner recipe that can be made in less than 5 minutes. Slow cooker bone-in chicken thighs cook all day and are ready for dinner whenever you are.
A Slow Cooker Chicken Cacciatore Recipe using loads of tomatoes, peppers, onions, and mushrooms. A delicious variation of traditional Chicken Caccatorie your family will love.

An easy slow cooker chicken thighs recipe that combines chicken thighs, coconut milk, and tomatoes into a delicious and nutritious dinner meal.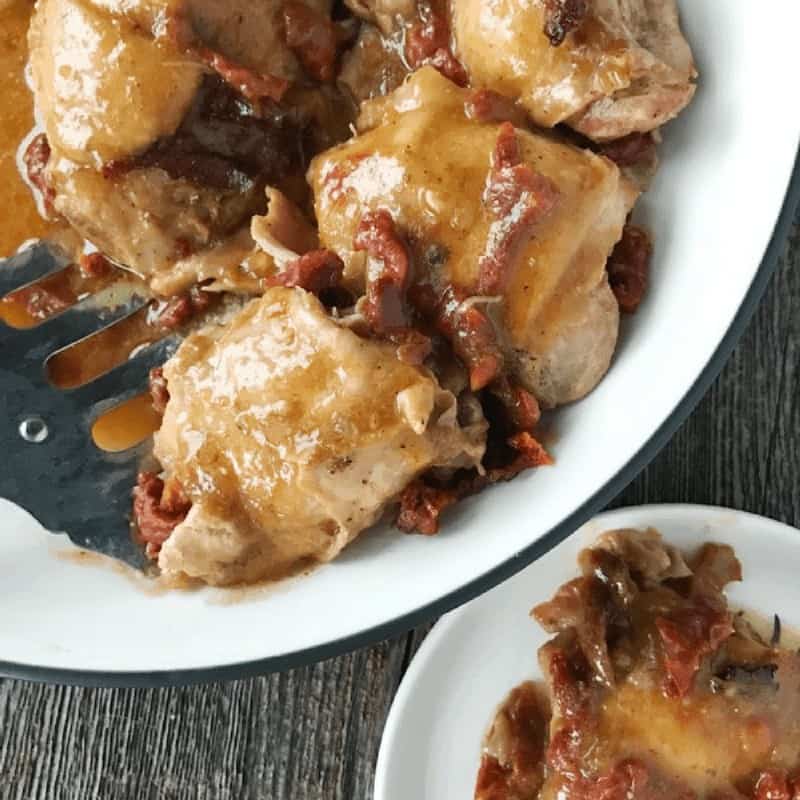 This easy chicken thigh recipe for kids is quick to make, is a kid favorite meal, and some of the most delicious chicken you'll ever make. Chicken thighs are seasoned and baked into a delicious & quick dinner recipe for kids.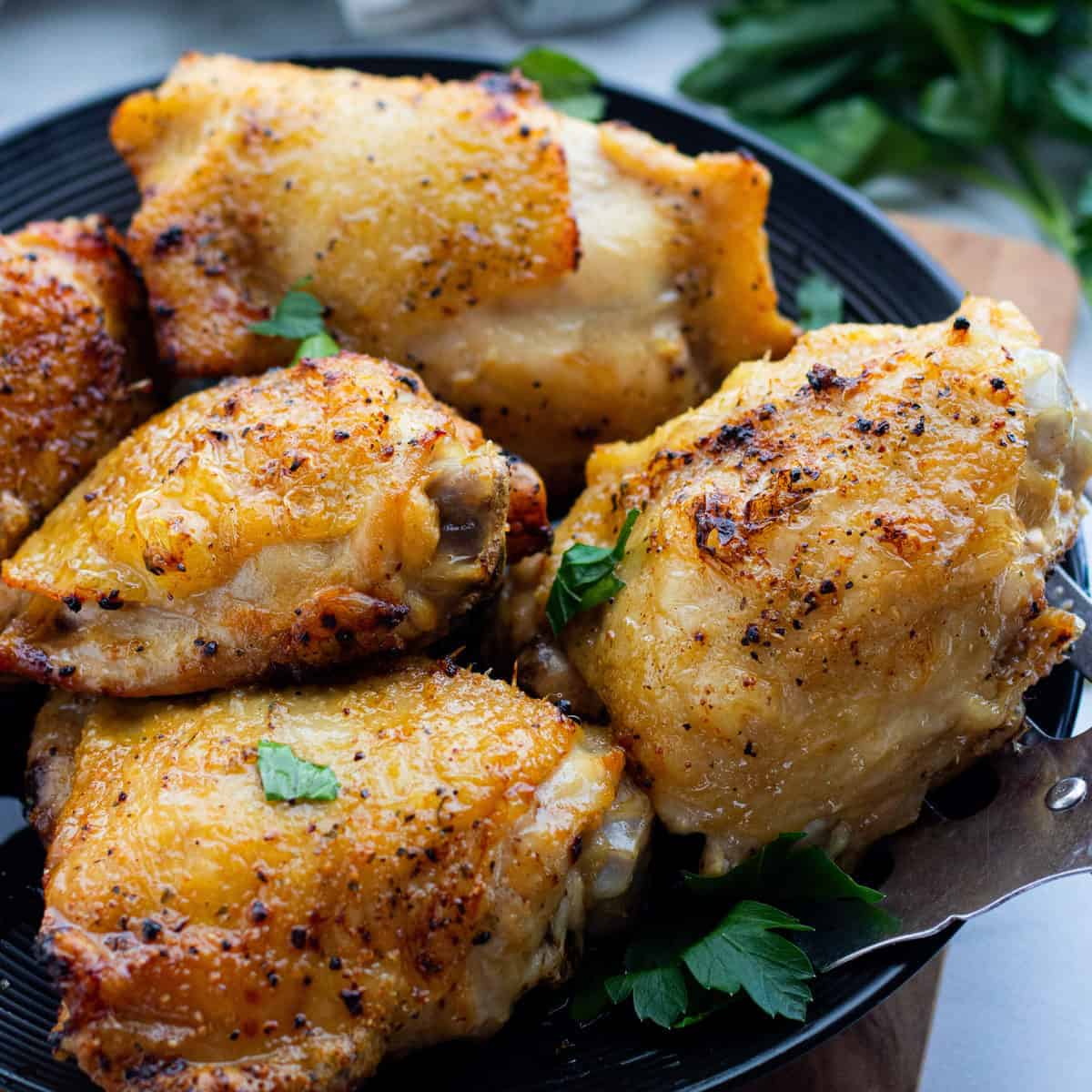 If you like the flavors of slow-cooked bbq, this recipe is for you.
You might also enjoy
Crockpot Chicken Drumsticks
Cooking chicken legs in the crockpot is super simple. This Drumstick Crockpot recipe uses a Ranch marinade that's brushed onto the chicken then cooked in your slow cooker for a delicious appetizer or main dinner entree.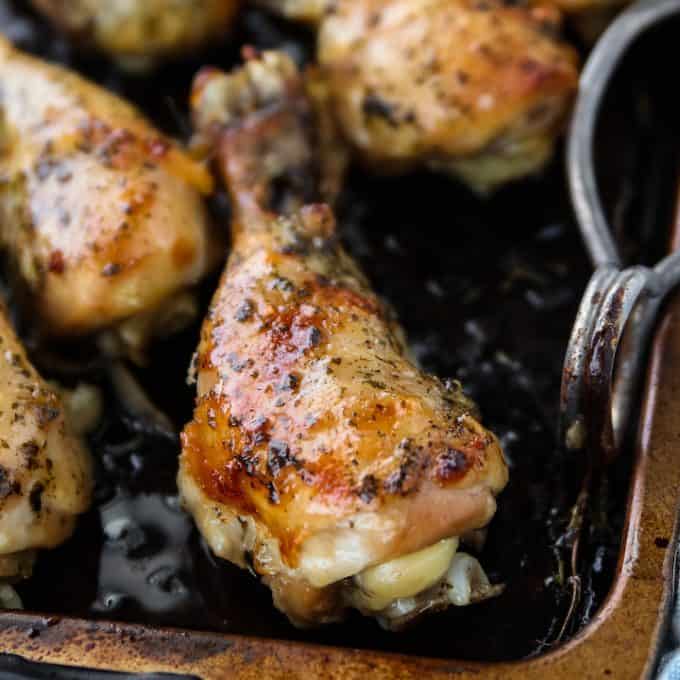 Instant Pot Chicken Wings from frozen chicken are simple to make and taste amazing. These frozen chicken wings cook in the pressure cooker for 11 minutes then get basted with more sauce and broiled to crispy perfection!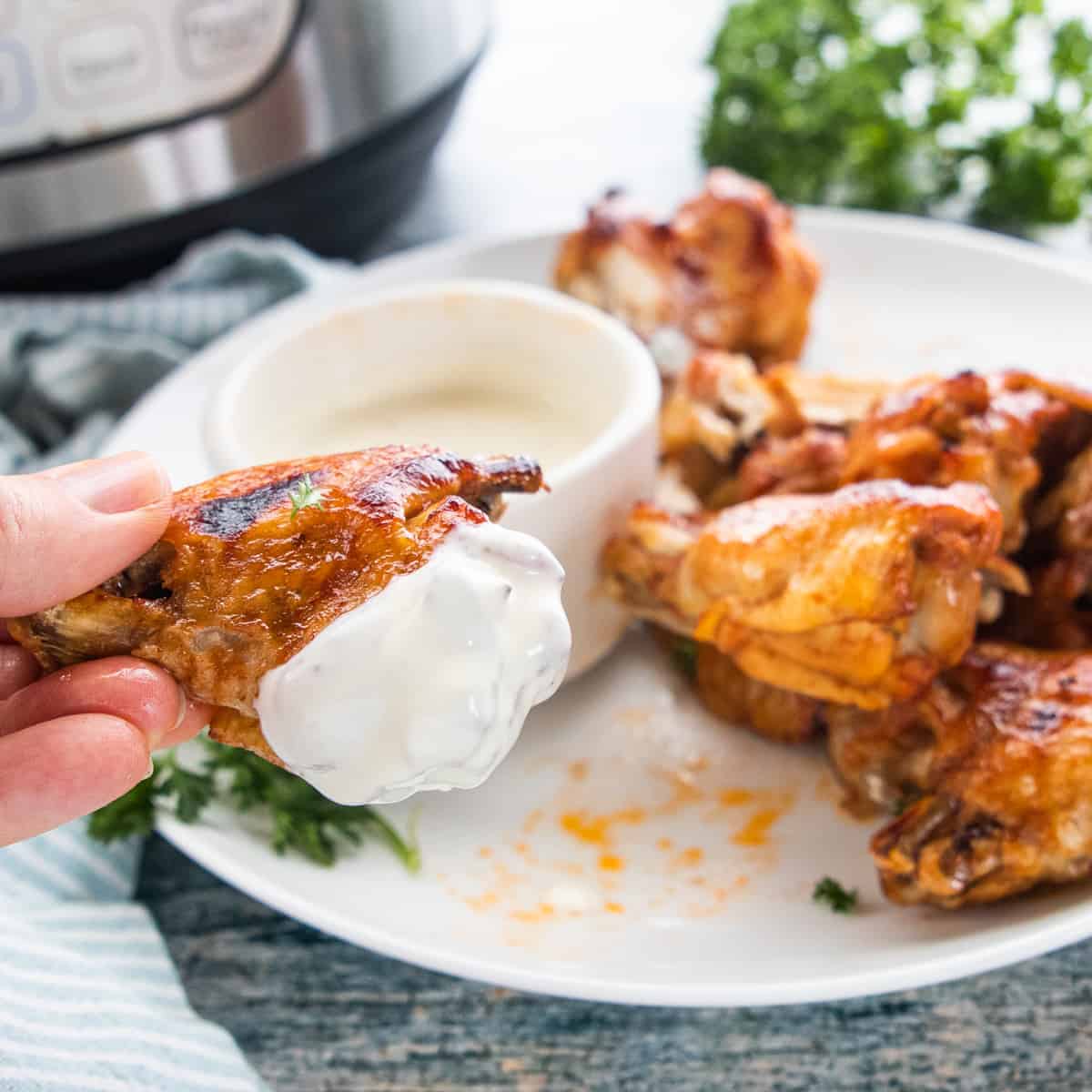 Next time you see chicken thighs on sale, stock your freezer. You'll have grab and go dinner ideas for the months ahead! Which recipe will you be trying first?!
Looking for more crockpot dinner ideas? If you read the blog regularly, you know that I use my crockpot a lot. This is the key I use to get healthy meals into my family on busy nights. I have lots of simple and delicious ideas to check out if you're interested – Find more Crockpot Recipes Here. If you are simply running out of ideas for dinner and want some fresh ideas, find delicious dinner recipes here. Enjoy!
IF YOU ENJOYED THE RECIPE MAKE SURE TO LEAVE A COMMENT AND A STAR RATING BELOW! THEN FOLLOW ME ON SOCIAL MEDIA AND TAG #CREATEKIDSCLUB IF YOU MAKE THE RECIPE. I LOVE SEEING WHAT YOU COME UP WITH! 
SaveSave