These kid friendly Bran Muffins are a delicious way to boost fiber and pack nutrients into after school snacks. Freeze muffins for quick grab and go snacks.

Do you rush around in the morning trying to find healthy snacks for your child to bring for their snack at school?
Mornings at my house seem to go the same day after day. Smoothly at first, then the eventual rush to get out the door.
My kids are still at the ages were they are allowed to bring in a mid morning snack.
After packing lunches, I grab a far share of crackers and granola bars for snack. I feel better when they get fresh fruit. They like it best when they find muffins.
Bran muffins are their favorite snack, along with banana bread muffins, or slices of zucchini bread. You can find more snack ideas here.
This Bran Muffin recipe has been evolving for years.
I loved a recipe similar to this bran muffin recipe when I was a child. My mom would make the batter and keep it in the refrigerator. We had this cool little muffin pan that was for baking in the microwave. After school we would come home and make a fresh muffin in the microwave. I still remember how good that was.
Guess what I learned while researching microwave pans? The cool little silicone muffin liners I bought on Amazon can be used in the microwave. I am so excited to try this out!
On a side note, these muffin liners are so fun! Serious Eats has 12 more ways you can use these fun silicone cups in her post 12 Things You Can Do With Silicone Muffin Cups (Besides Bake Muffins).
You might want to double the recipe to have muffins to freeze. Put the muffins in individual ziplock bags before freezing. This turns them into a grab and go snack, ready for eating by snack time.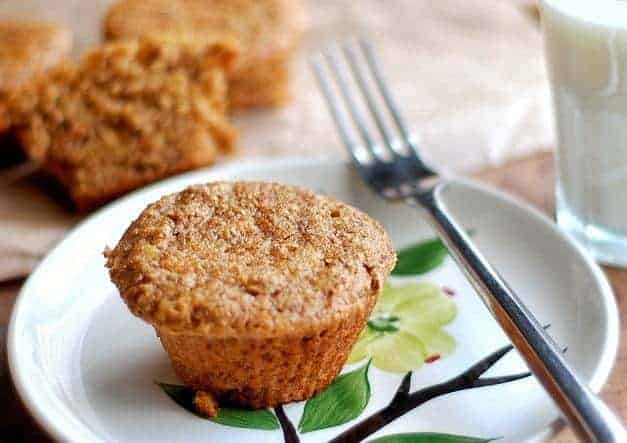 Tired of the same old #snacks? Try these kids approved #branmuffins
Click To Tweet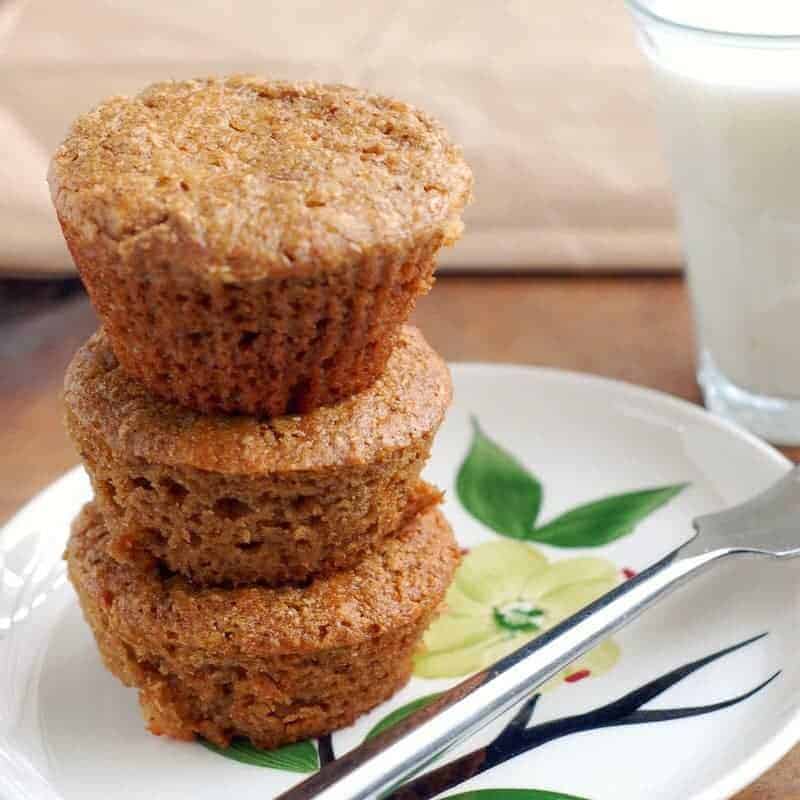 Kid Friendly Bran Muffin
THESE KID FRIENDLY BRAN MUFFINS ARE A DELICIOUS WAY TO BOOST FIBER AND PACK NUTRIENTS INTO AFTER SCHOOL SNACKS. FREEZE MUFFINS FOR QUICK GRAB AND GO SNACKS.
Ingredients
2 1/2

cups

All Bran Original cereal

1

cup

water

1 1/2

cups

whole wheat flour

1

cup

white flour

1/4

cup

ground flax seed

2 1/2

tsp.

baking soda

1/4

tsp.

salt

2

eggs

1 1/2

cups

sugar

1/2

cup

unsweetened applesauce

2

cups

buttermilk
Instructions
Preheat oven to 400 degrees.

Prepare muffin tin with nonstick baking spray or muffin liners.

Boil water, remove from heat. Add All Bran Original cereal to boiling water and let sit.

Blend flours, flax seeds, baking soda, and salt in medium sized bowl.

In large bowl, whisk eggs, sugar, and applesauce. Stir in buttermilk.

Fold flour mixture into wet ingredients.

Stir in All Bran cereal mixture.

Divide batter between muffin tins.

Bake 20-25 minutes or until knife inserted in center comes out clean.
What do your kids enjoy for snack time at your house?

Pin For Later:
CONSUMER NOTICE: I may receive a small compensation from the goods and services mentioned on this website when you purchase from a provider. Thank you for supporting Create Kids Club.
Get Your FREE Crockpot Cookbook Now!
Get 10 tried & true Kid Approved Crockpot Dinner Recipe favorites!