What to serve with lasagna? Check out our collection of 75 side dish ideas to help you plan dinner. These gluten-free side dish recipes solve the question of what goes with lasagna.
Lasagna is often hearty enough to serve all on its own, but who doesn't love a larger spread with a few classic side dishes? Garlic knots, roasted vegetables, Brussels sprouts, garlic bread… the list of possibilities goes on and on!
In this round-up, we share simple side dishes that will upgrade lasagna night and impress everyone around the dinner table. If you are ready for new Italian side dish ideas, this collection is for you!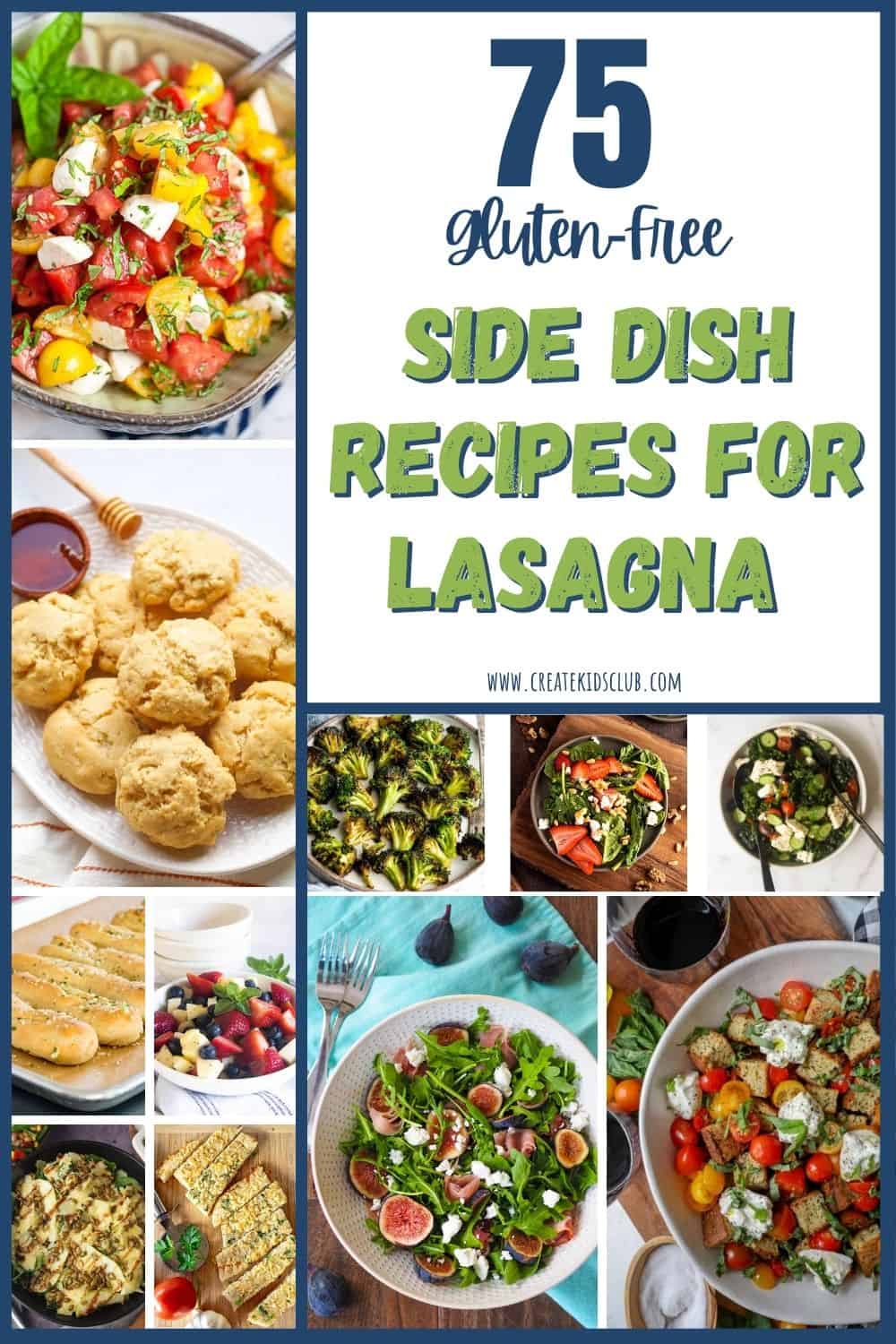 You'll find each of these lasagna side dishes is or can easily be made gluten-free by selecting the right brands. Simply verify your ingredients before making and you'll be on your way to creating celiac safe lasagna sides.
Lasagna Recipes
It wouldn't be right to share all of these delicious sides for lasagna without including our favorite recipes for lasagna! From No-Boil Lasagna, Gluten Free Lasagna Soup and Chili Lasagna to Crockpot Lasagna Casserole and Gluten Free Lasagna, there is a recipe for everyone to enjoy. Let us know your favorite way to cook lasagna!