Check out over 50 delicious side dish ideas that solve the what to serve with crab cakes dilemma! From roasted veggies to onion rings and salads of all kinds, there is something for everyone in this collection of gluten-free side dish recipes.
After scrolling through this round-up, you'll be set with what to eat with crab cakes. There are SO many delicious sides for crab cakes that we end up picking a new one each time.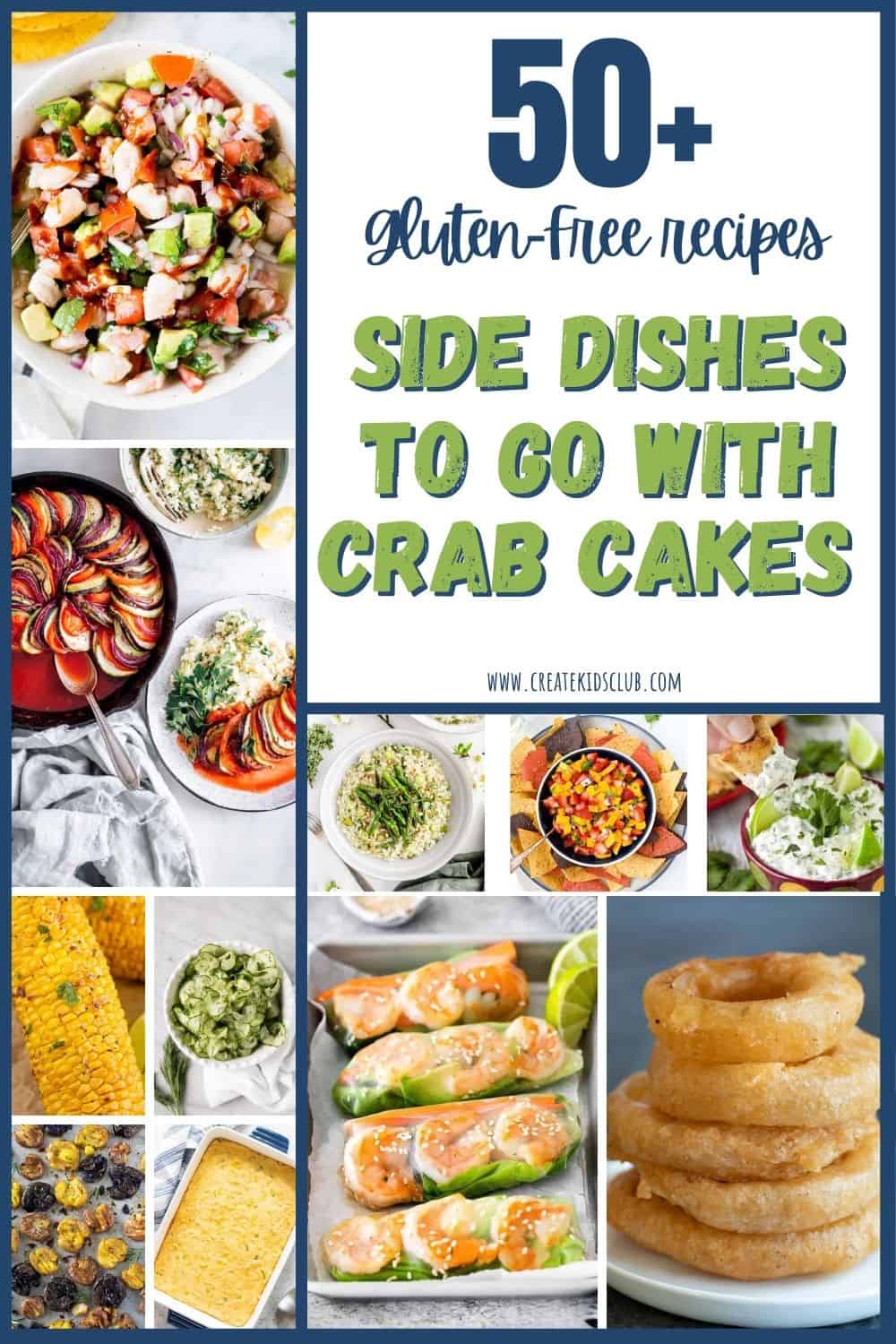 You can even make your own homemade crab cakes by checking out our recipe for Gluten-Free Crab Cakes. You'll be amazed at how simple it is to make the cakes from scratch. Our recipe mixes together minimal ingredients to create a delicious dish that everyone enjoys (even those that aren't gluten-free).
So, whether you are hosting a crowd or looking for a family friendly weeknight meal, make crab cakes the center of the plate paired with any of these tasty side dishes.
After you try a few, share your favorites with us below. Enjoy!
Crab Cake Dipping Sauces
If you are looking to upgrade your crab cake feast even more, season with black pepper, squeeze fresh lemon juice over the cakes or try any of these delicious dipping sauces! Remoulade Sauce, Horseradish-Sriracha Remoulade, Old Bay Dipping Sauce, Lemon Aioli, Chipotle Ranch Dressing (in 5 Minutes!) or Homemade Tartar Sauce Recipe.
If you enjoyed any of the recipes make sure to leave a comment below! Then follow me on social media and tag #createkidsclub if you make the recipe. I love seeing what you come up with!