Looking for things to do in Sanibel Island with kids? Here are 12 must-do activities for your Sanibel Island family vacation to make planning your Florida beach vacation a little easier.
It takes just one visit to Sanibel Island before you'll start planning your next trip back.
If you're planning a vacation to Sanibel Island and wondering what activities are offered on this island close to Florida's coast, check out these 10 kid-friendly attractions this special island has to offer.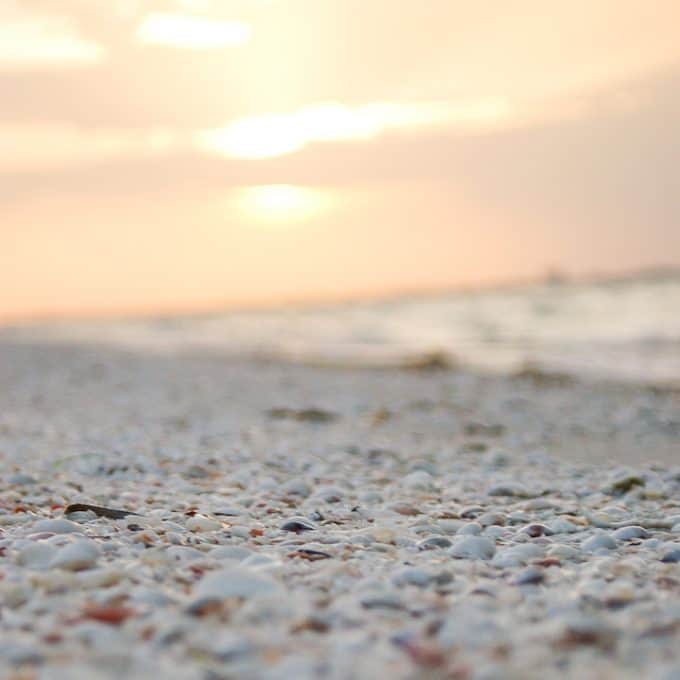 Sanibel is all about relaxing and it settles in as you cross the causeway – you won't even find a stoplight until you return over the bridge on your way back home.
When you hit the causeway, you know you have arrived at this breathtaking island covered in shells and it's the start of making memories to last a lifetime.
Best Things to do in Sanibel Island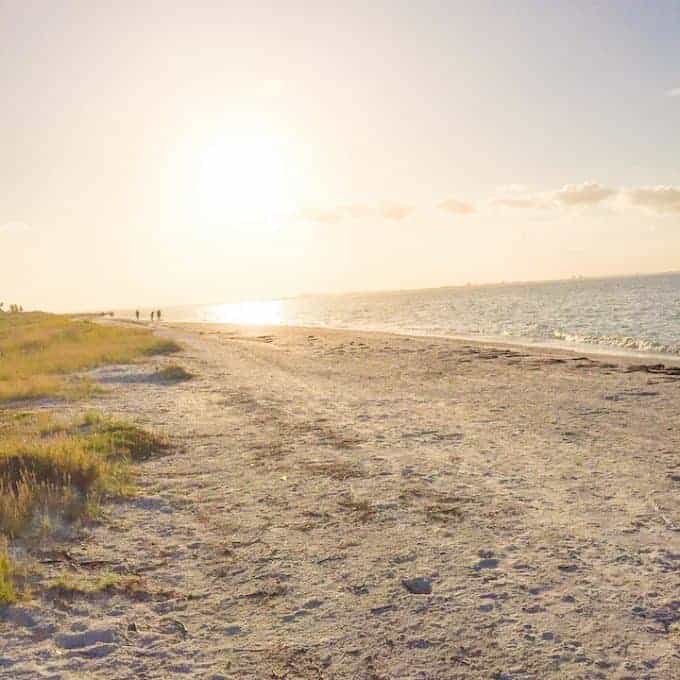 1. Go Shelling For Sanibel Island Shells
Sanibel Island is world-renowned for its abundance of seashells. Make sure to pack mesh shell bags for each member of the family to carry along the beaches.
Sanibel Shell FAQ
Why Are There So Many Shells On Sanibel?
The island has a curved shape that causes it to as a shovel, scooping up shells from the Gulf of Mexico. 
When is the Best Time To Go Shelling?
After a low tide or storm are best along with the months of January, February, and March.

On a regular day,  the a.m. low tide will be better than the p.m. because if you're the first one out in the morning, you'll be able to find the shells that have freshly washed ashore.

Tip: My family has always gone to Sanibel Island in June and the beaches have always been filled with shells. There are shells all year long.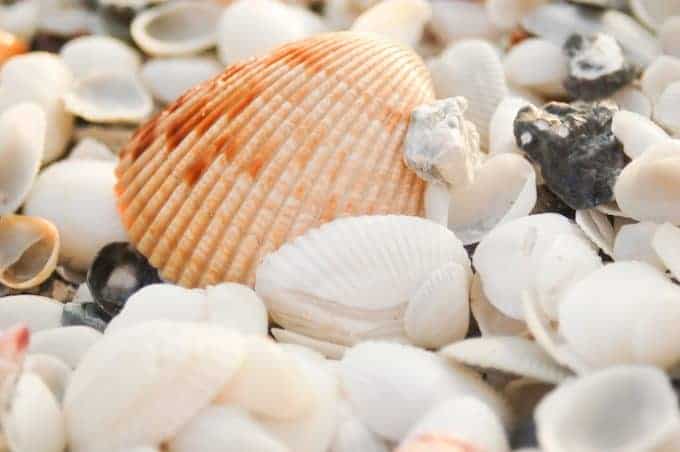 Shelling is one of the best things to do on Sanibel Island, so plan to spend lots of time at the beach!
2. Rent Bikes
Sanibel Island is made for biking.
However, the island is spread out depending on where you stay. There are paved bike paths that cross the island and 2 well-known bike shops that will deliver bikes to your hotel, ready when you arrive.
Tip: Check with your hotel or condo because some units come with bikes.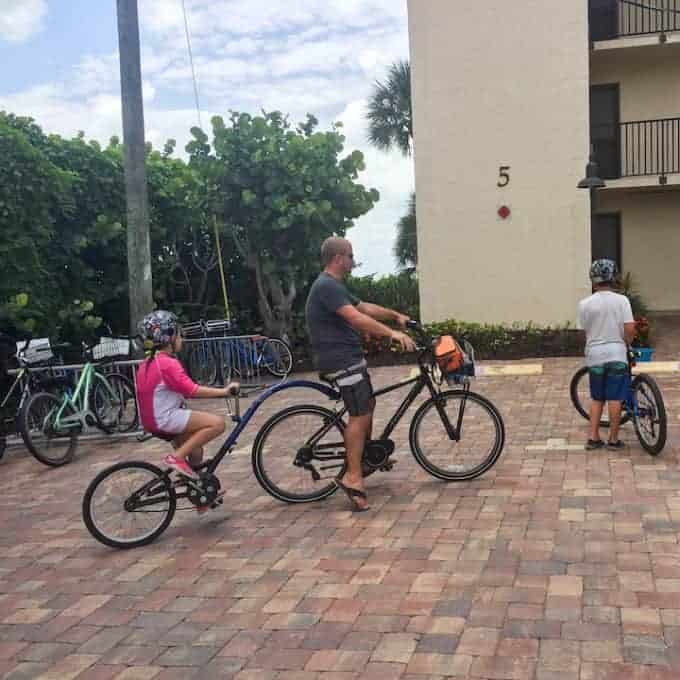 Consider renting a tandem bike for those younger kids who may end up tired from long bike rides.
Sanibel Island Rentals:
Finnimore's Bike & Beach Shop: 2353 Periwinkle Wa (239) 472-5577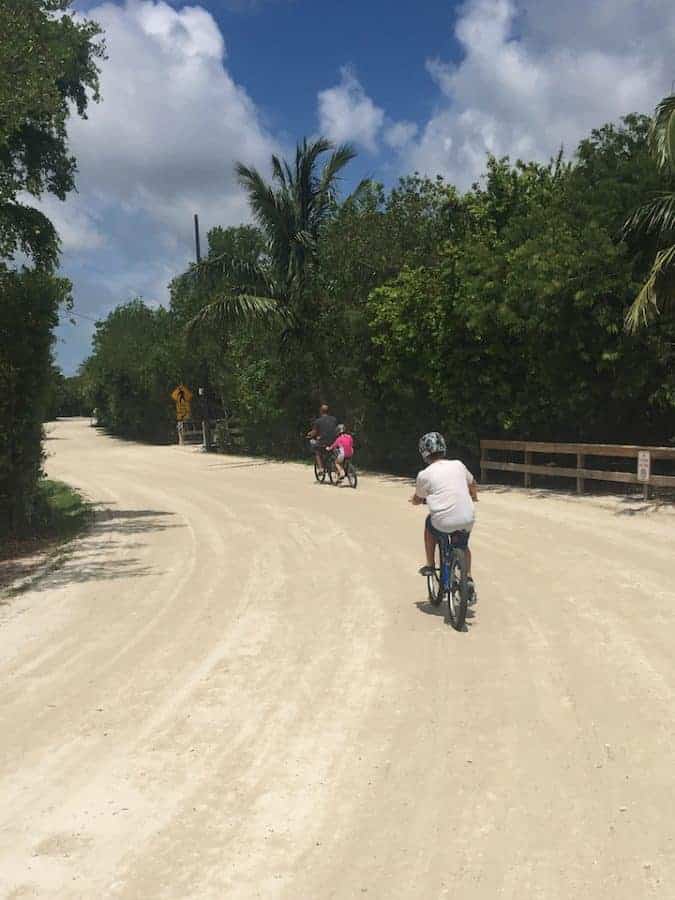 3. Grab A Map & Participate In A Treasure Hunt By Bike
Stop in at the Sanibel Chamber Commerce and ask for the treasure hunt map. Kids stop in local businesses on the hunt for prizes.
Biking downtown just got more exciting for kids having a map and treasures to hunt!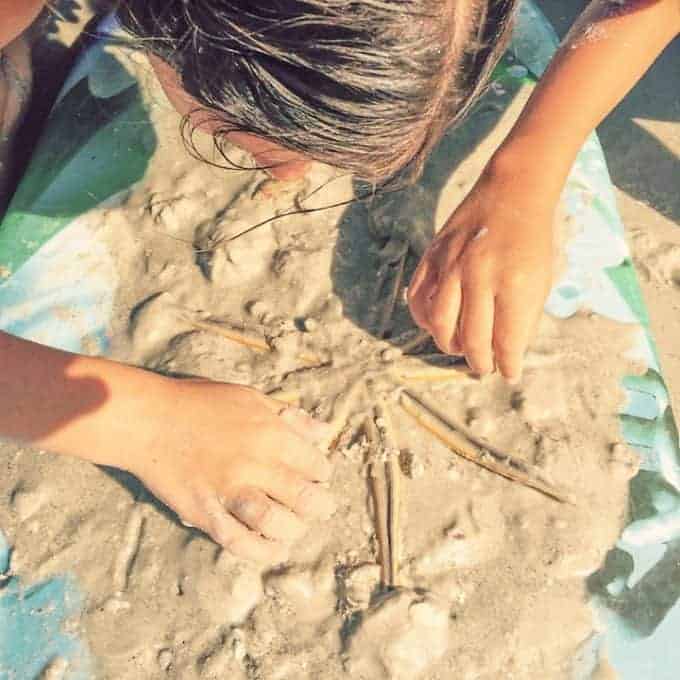 4. Investigate The Waters
Bring goggles for kids to get a good look at the sandy ocean bottom. While the water is not clear, they will be able to find starfish, conch, and sand dollars.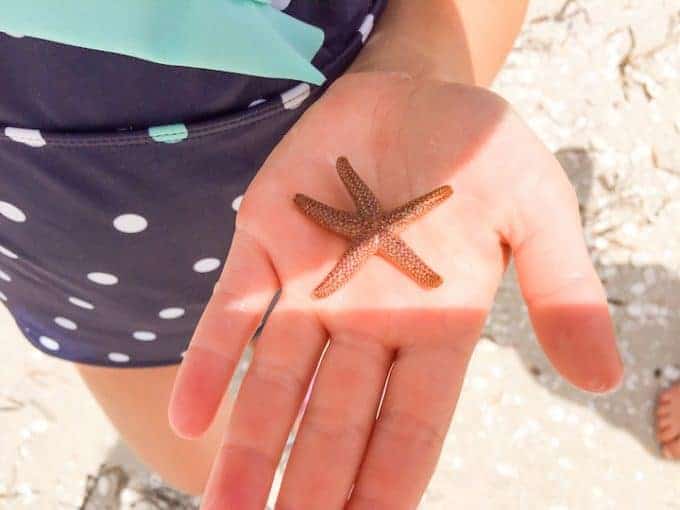 Unsure of the treasure found on Sanibel Island? Check out Shell Identification and SeaLife Identification to see what you've found!
5. Hire A Fishing Guide
There are many fishing companies in the Sanibel area. Do some research and pick a guide that suits your family.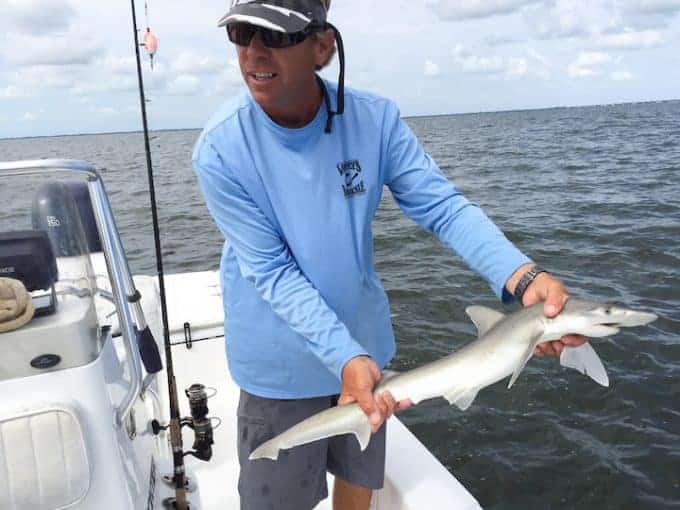 You never know what will be on the end of that line!
Tip: Many guides will clean the fish for you so you can enjoy your catch for dinner. Just ask!
6. Crab Racing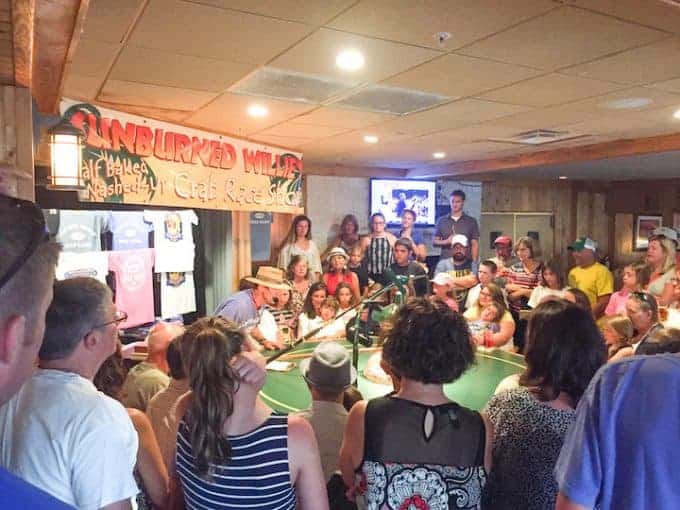 Head to the Crow's Nest on Crab Racing Night and see as they say,
the stupidest thing you will ever see – if you're not up for something stupid, you might be in the wrong place!
Crab racing is fun for both kids and adults. Make sure to get there early and plan on having dinner. It's the only way to get a seat at the race table!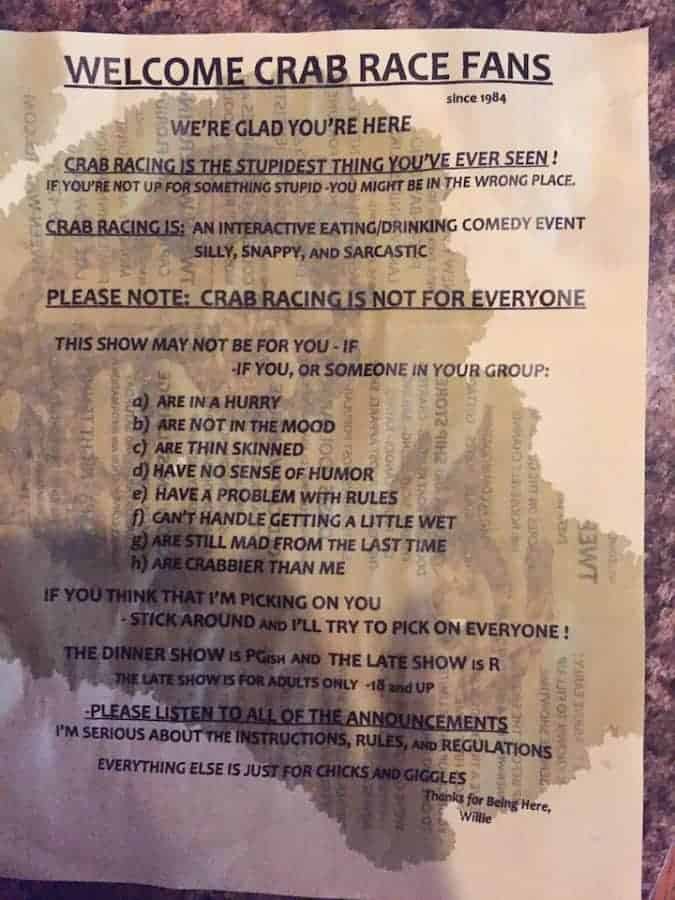 There is free entry into the Visitor & Education Center that includes a hands-on area for children. A great place to explore on a rainy day in Sanibel Island.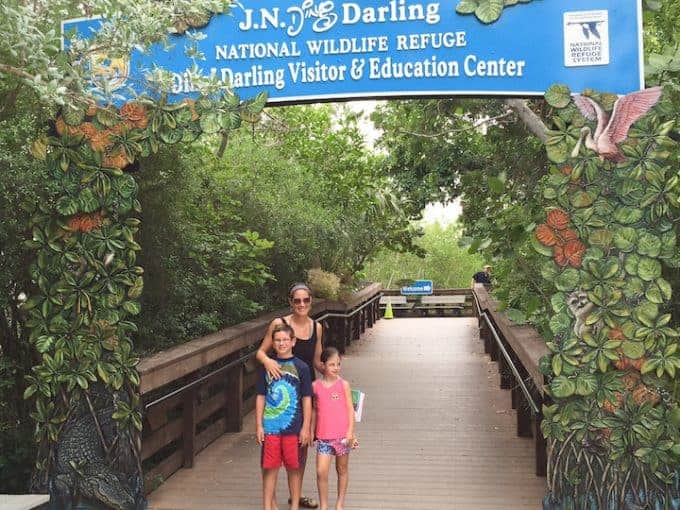 8. Check out the Mucky Duck in Captiva
You won't regret taking a drive up to Captiva.
The homes are amazing to look at, the water even better. Plan a stop for dinner or a drink outside at the Mucky Duck. Most nights there is live music along lots of games for the kids to play.
They might even meet a new friend or two.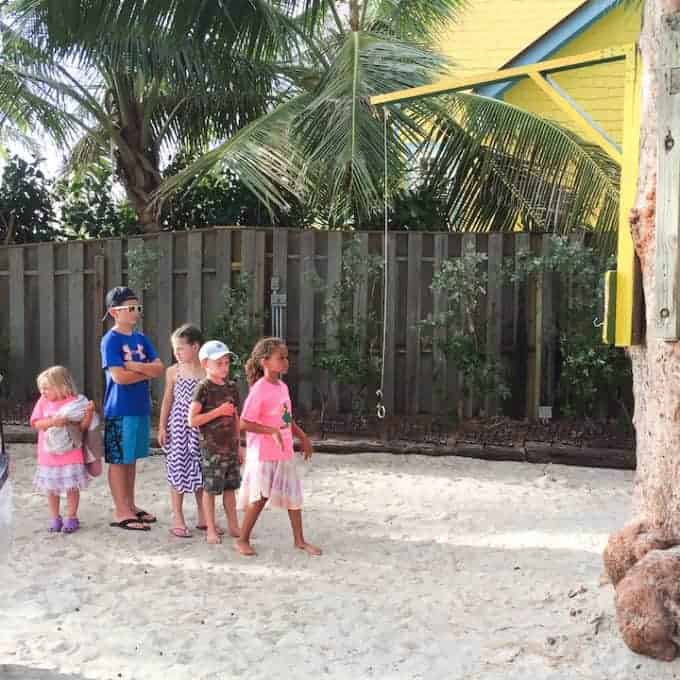 9. Watch the sunset
One of the best things to do on Captiva Island is to watch the sunset. It sets over the ocean where you can watch from a huge stretch of public beach.
Plan your trip to Captiva before sunset and head to the beach across from the Mucky Duck for the best sunset view available. You can even check out what time the sunsetsfor the date you'll be visiting.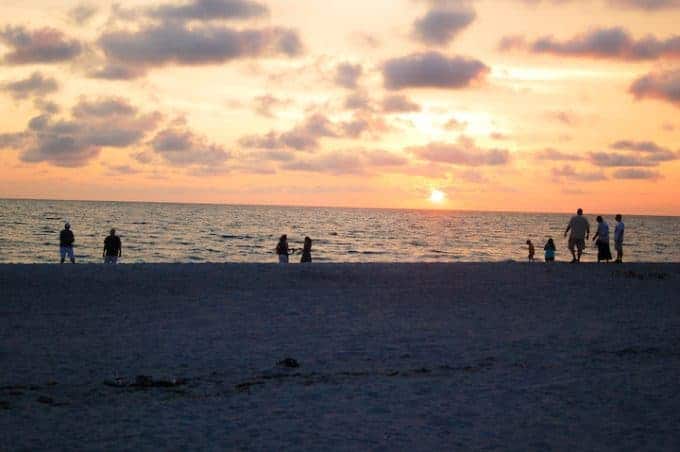 10. Visit the Birds at Jerry's, and grab an ice cream cone
While Jerry's is a grocery store in Sanibel Island (which happens to have a very unique system of getting groceries delivered to your car – check it out!) – they also have quite a few Cockatoos in large cages around the courtyard area.
Grab an ice cream and check out the birds.
Shopping at Jerry's and the stores in the plaza is certainly on the list of fun things to do in Sanibel!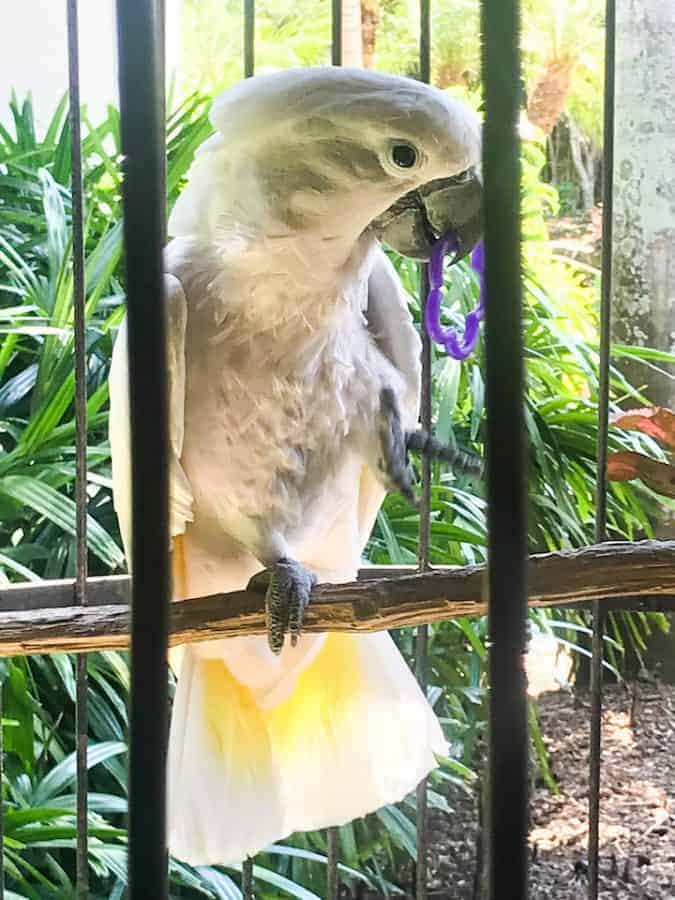 Caesar is so fun to watch. He is really playful and loves to show off!
If you're lucky, he'll even dance for you!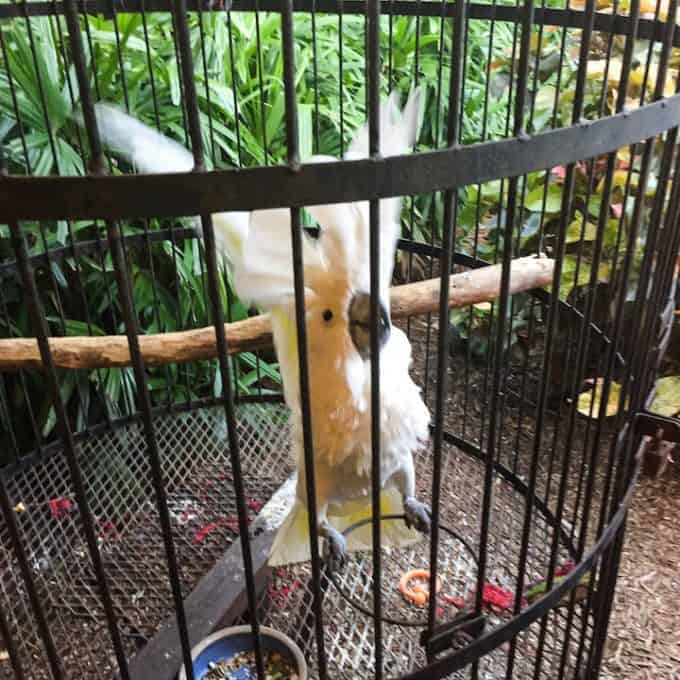 11. Learn about Sea Turtles and Help Care For Them
While it may be difficult to spot loggerhead turtles, you can usually see their tracks, especially in the early morning on the beaches, so keep your eyes open when you are taking that morning walk or out shelling, and you'll probably encounter some of the tiny turtle tracks heading back to the Gulf.
Just make sure not to disturb their nests!
Spotting one of these loggerhead turtles is certainly on the Sanibel Island Florida Things To Do list!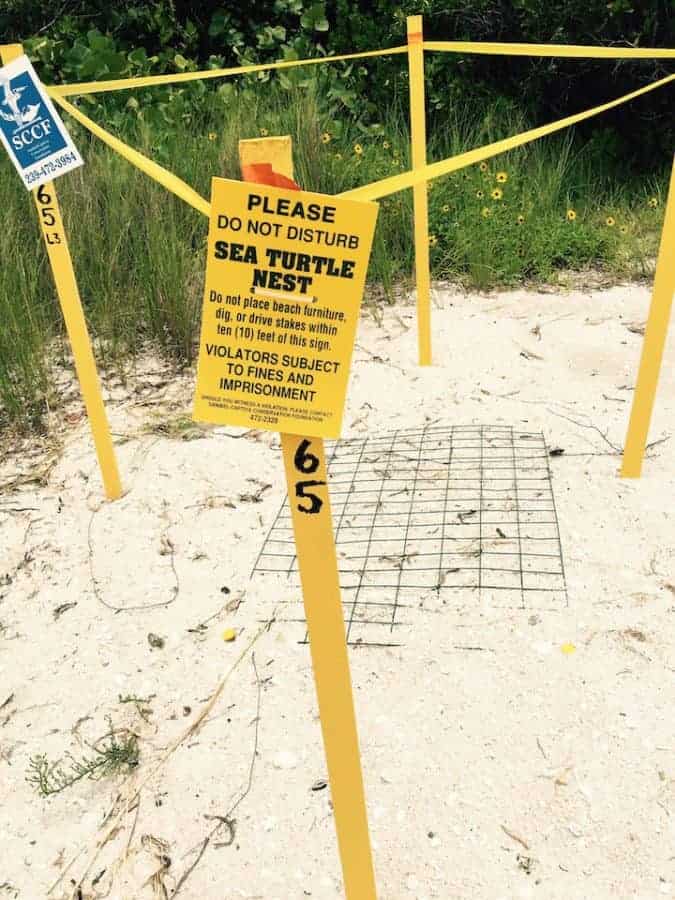 Everyone on the island gets to help protect sea turtles.
Baby sea turtles hatch late at night when the moon is bright. When they are ready, they follow the moonlight and head back to the Gulf of Mexico.
After 9:00 p.m on Sanibel, it's turtle time. Kids love being responsible for shutting curtains and blinds to help protect the turtles!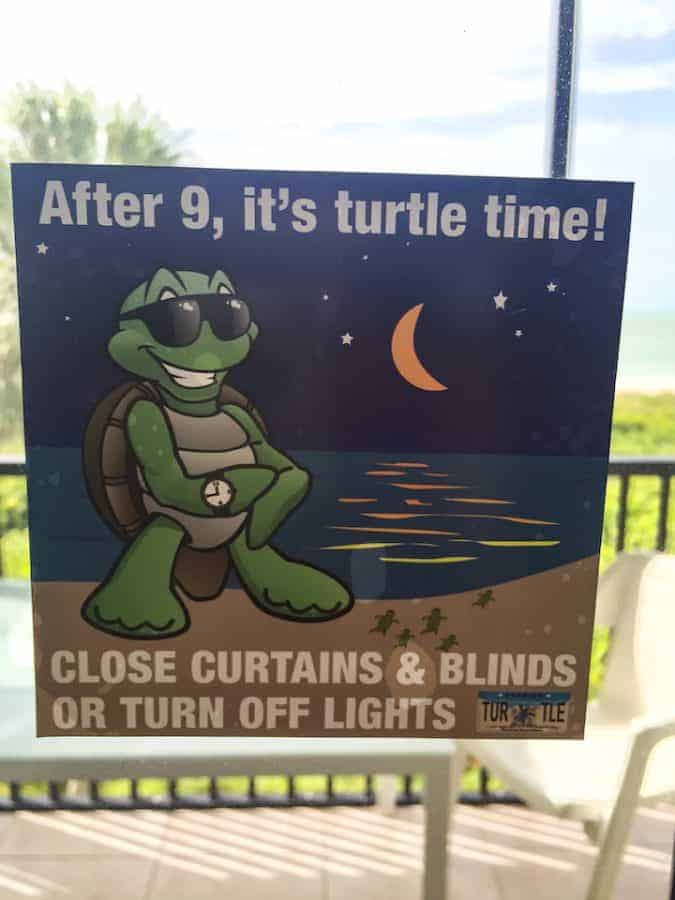 12. Grab a burger at CheeBurger CheeBurger
Made to order, this is one of the best restaurants in Sanibel Island for kids and adults. The burgers are amazing, I highly recommend the turkey burger.
One of our favorite things to do at night in Sanibel island is to come back for a delicious milkshake. No arguments there!