This bean soup with beef is a delicious spin on traditional taco soup recipes.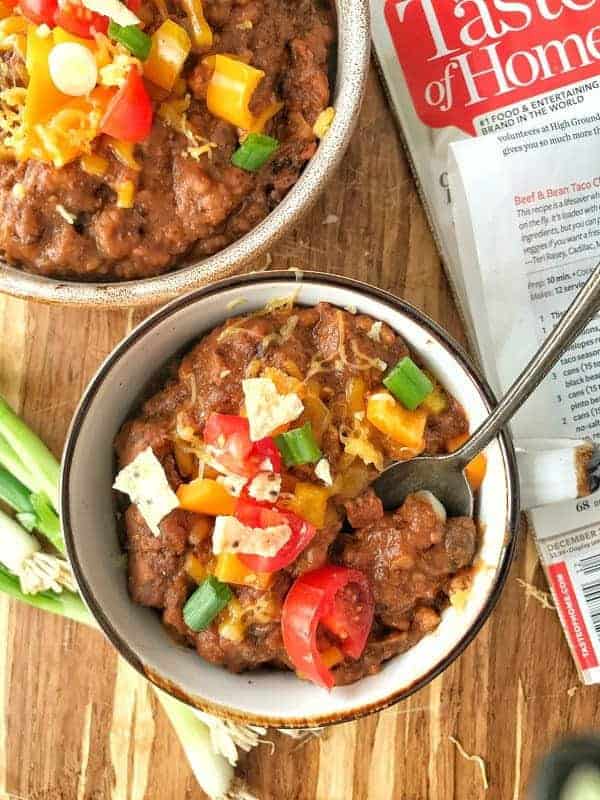 This series began with my towering pile of food magazines that often times went without even being read.  I have made it a mission to attempt to make at least one recipe from each magazine and showcase some of them here.
This Cook The Book recipe is from the December 2017 edition of the Taste of Home magazine.
As I was flipping through pages of this magazine, I saw the recipe for Beef and Bean Taco Chili and I thought it sounded like something my kiddos just might like.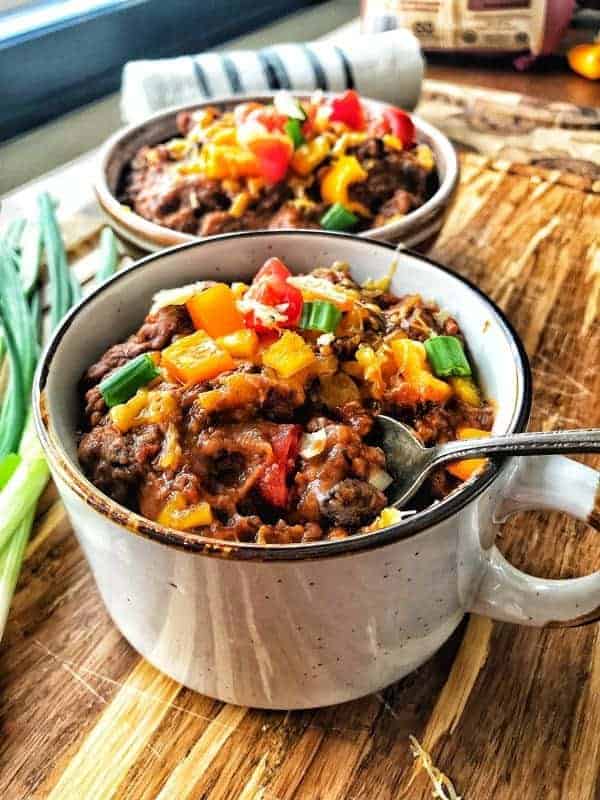 While I try to stay true to the directions and ingredients, on occasion I have to make some changes to better please my families likes and dislikes.  This was one of those recipes.
The recipe calls for 6 cans of beans.  SIX.
Rather than Beef & Bean Taco Soup, it's more Bean Soup with Beef.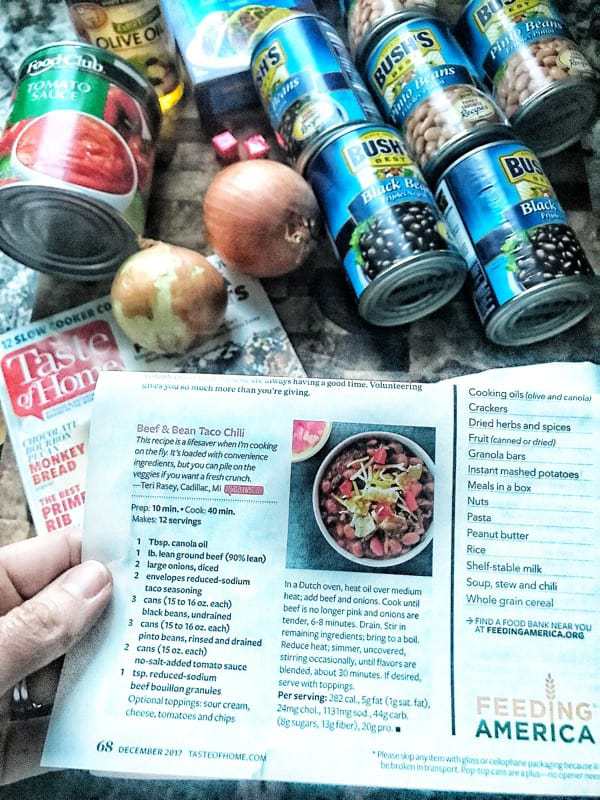 I use beans in many recipes here on the blog, but you won't find any with that quantity.  My son does not like beans, so this was going to be a tough sell.
I recruited the help of my immersion blender.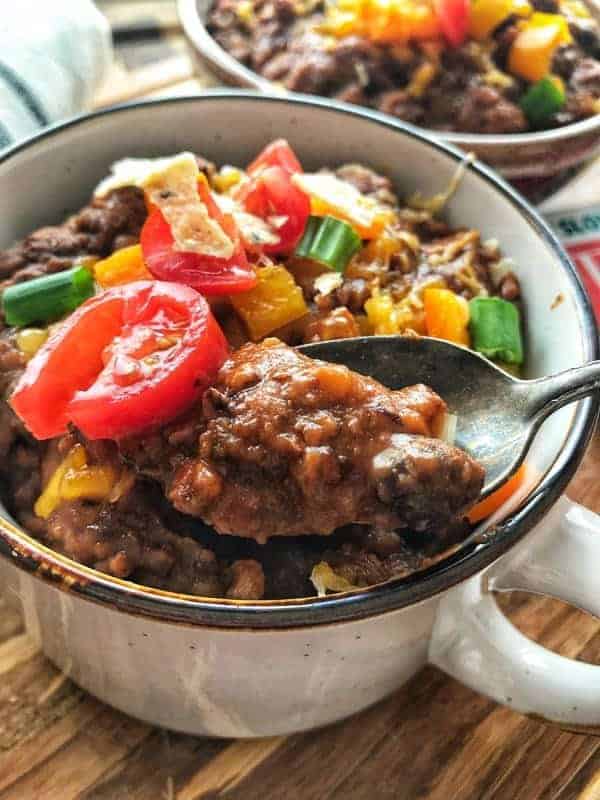 I followed the recipe instructions, but I left one can of beans out.
Next, I pureed the soup, then added the reserved can of beans back to the soup to include whole beans, just not six cans of whole beans that would be visible to my non-bean loving child.
I have to admit, I thought the recipe was a bit odd, but it really did come together.
What Was The Verdict?
This recipe got 3 (out of 4) thumbs up.  The non-bean loving child did not love this recipe, but he did eat it without too much complaining.  He asked that I not make it again.  We'll see.  The rest of us thought it was pretty tasty!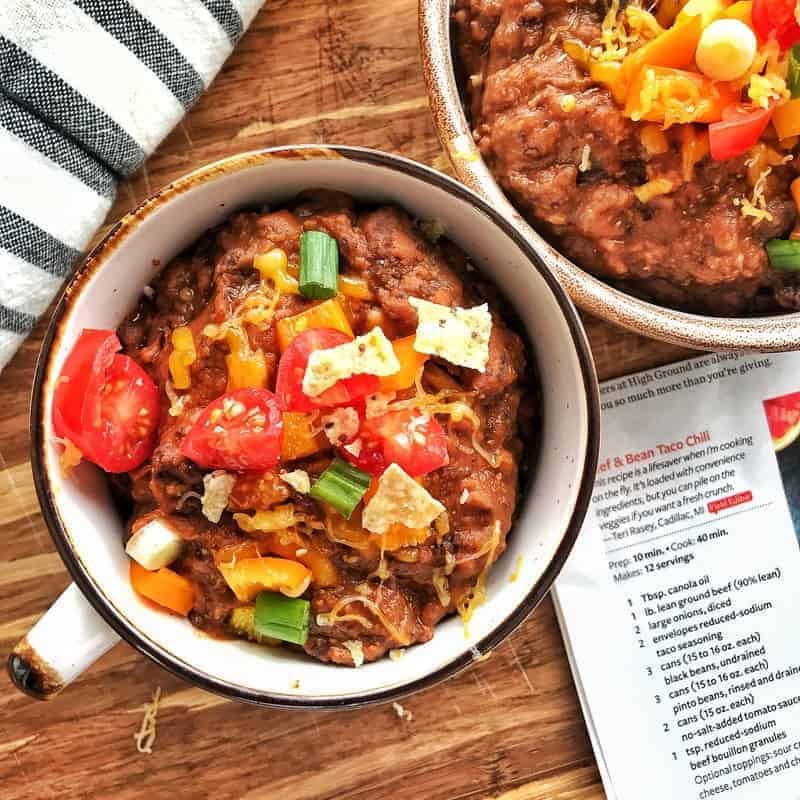 How about you?  Is this a recipe you'll be trying?  Let me know below!

Looking For Help With Your Picky Eater?
These simple tips will help bring peace to mealtime & enjoyment back to family meals.