This Sugar-Free Pink Drink using Truvia ® is a Starbucks copycat recipe. This pink drink combines fresh strawberries, coconut milk and club soda for a deliciously refreshing drink.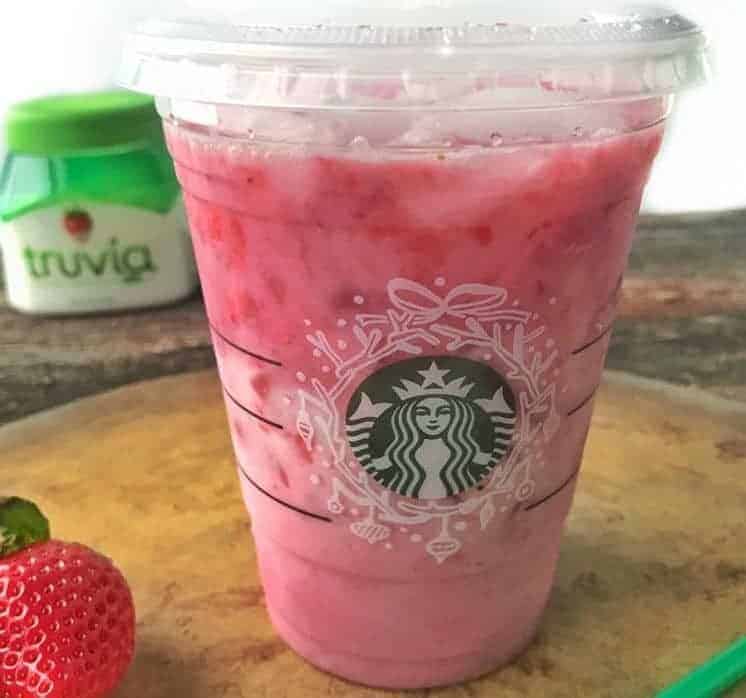 I was asked to participate in the #TasteTruvia campaign as a member of the Healthy Aperture Blogger Network. I was compensated for my time, but all opinions are my own.
An icy cold drink on a hot summers day. Is there much better?
With summer around the corner and warm temperatures heading our way, cold drinks start showing up all over. There is no need to spend a fortune at your local coffeehouse.
This Strawberry Pink Drink is the perfect recipe to use those freshly picked strawberries that are showing up at farmers markets and in grocery stores everywhere.
My kids love pureeing the berries and blending the with yummy coconut milk in this kid-friendly pink drink.
Iced drinks can be high in sugar, but not this recipe.
My sister was diagnosed with Type 1 Diabetes when she was 11 years old. To say this changed the way my family ate and thought about food barely begins to cover it.
25 years later, my sister continues to amaze me. I have never heard her complain about the cards she was dealt. I don't know that I could be as positive if I were in her shoes.
When I had the opportunity to work with Truvia® Natural Sweetener, she was my first call. I asked her what food she way dying to see made with less sugar.
Her response?
Starbucks drinks.
She's not alone in her desire for sugar-free drink options.
Sugar free drinks are not only important to diabetics, but for those watching their sugar intake as well. This Strawberry Fizz is a great alternative.
The 2015-2020 Dietary Guidelines for Americans recommend limiting added sugars to less than 10% of total daily calories.
These guidelines state that the use of calorie-free sugar substitutes may help individuals maintain a healthy weight, and can also help to reduce the risks associated with excess intake of caloric sweeteners.
This is where Truvia® comes into play. This product is perfect for people with diabetes, but also those looking to reduce sugar in their diets (see point above on the average American).
I was surprised to see that Truvia® had the same texture as sugar. It can be sprinkled on anything you would normally sprinkle with sugar (coffee anyone?!).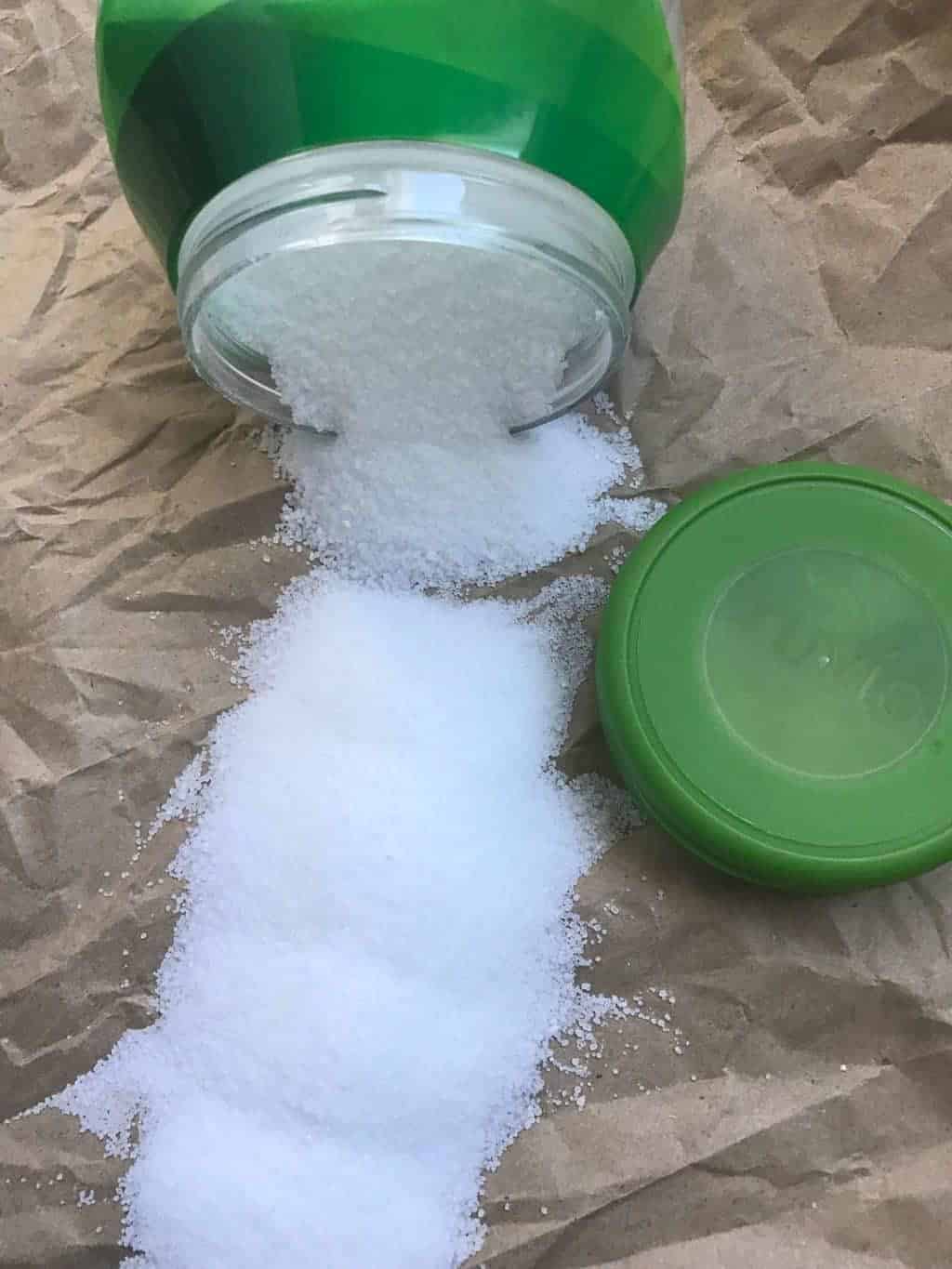 My inspiration for the following sugar-free drink recipe using Truvia, the Strawberry Fizz, is based on the infamous Starbucks Pink Drink.
In developing the Strawberry Pink Drink recipe I had three goals:
1. Make a sugar-free, Starbucks worthy, drink recipe that my diabetic sister would love.
2. Develop a recipe that is perfect for summer.
3. Create a healthy drink I could offer my children for an extra boost of fruit.
I think I met my goals. Watch to see how easy it is to make this Strawberry Pink Drink:
Ingredients
5

large strawberries

washed and trimmed

2

packets Truvia

1/2

cup

coconut milk

3-4

oz.

sparkling water

ice
Instructions
Place strawberries in a blender. Add Trivia® and blend until chopped.

Add ice to glass, top with coconut milk.

Pour strawberry puree into glass and stir.

Top with soda water and stir gently. Add a straw and enjoy!
Notes
Optional: Top with whipped cream, a fresh strawberry, and a mint leaf.
Delicious Recipes Sent Weekly
Subscribe to get our latest content by email.
If you liked this recipe, you might enjoy this Homemade Soda Recipe. Find more DRINK RECIPES HERE.