Looking for the best ski resorts in Wisconsin? Want to get your family skiing this winter? Check out the tips below to get your family out on the slopes this year!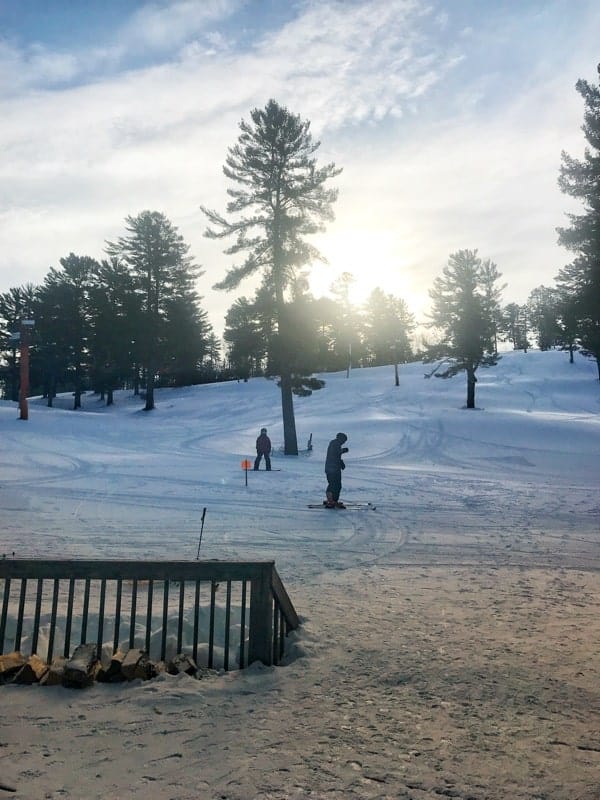 Whether you're skiing in Wisconsin or skiing Michigan, there are great options.
My husband and I started our kids skiing around the age of 3. Were they flying down hills at that age? Certainly not. But we were planting the seeds for a lifetime love of skiing.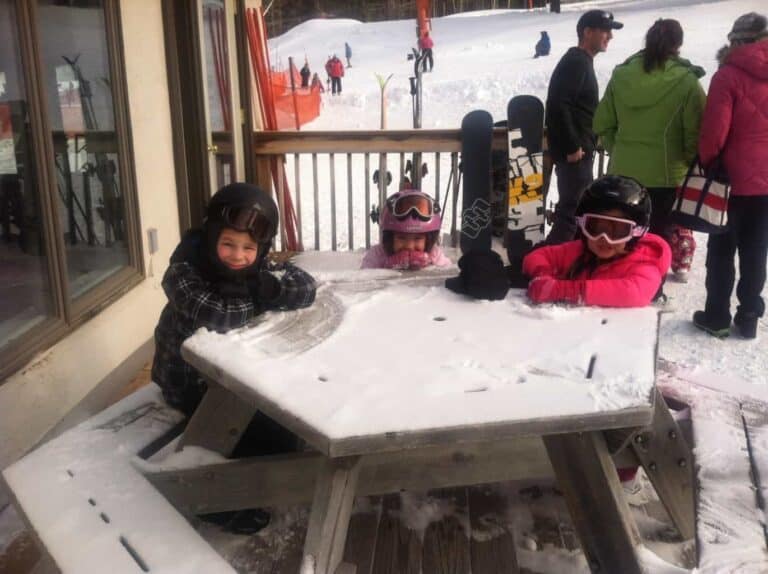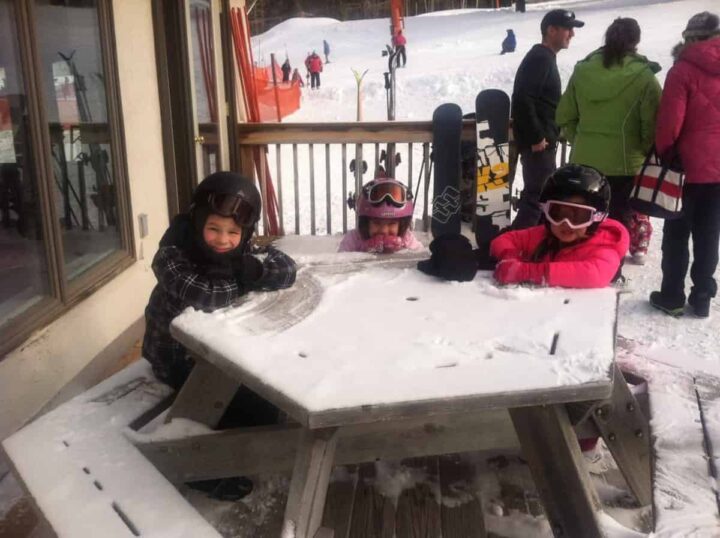 They loved hanging out with their cousins, drinking hot chocolate, and when they got bored, there was playtime too.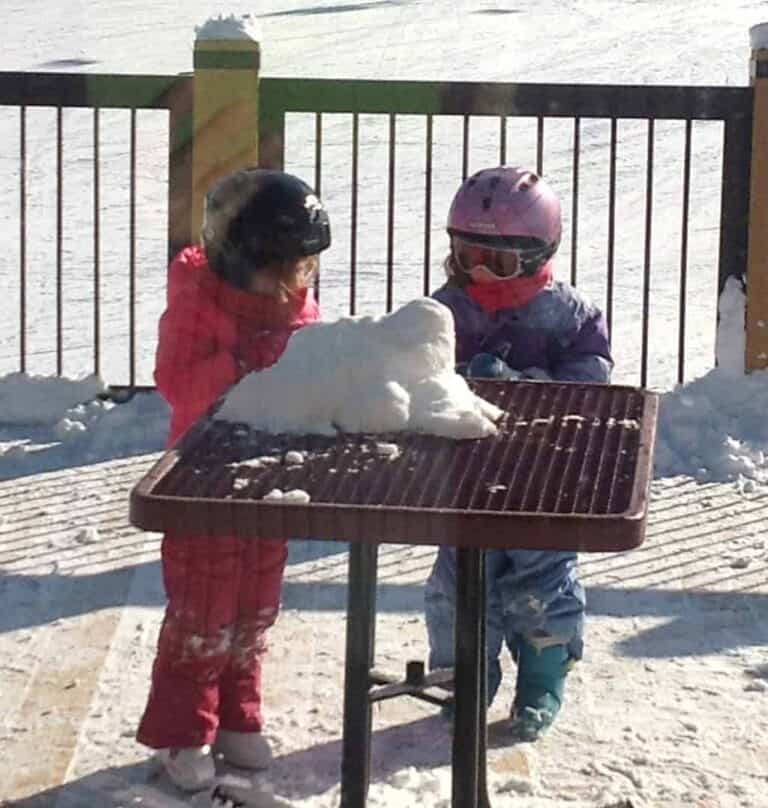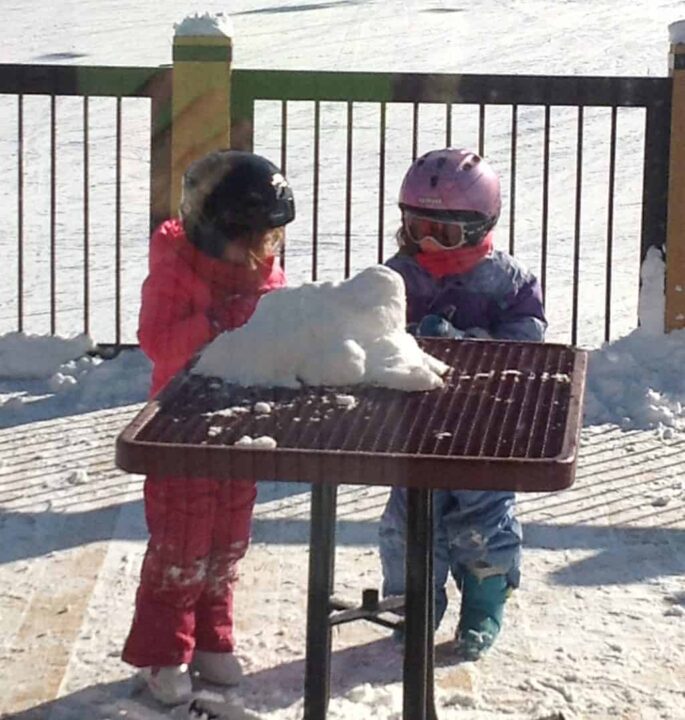 Now that they are older, the time we put into getting them excited to ski, along with the skills they learned at a young age, are paying off.
Tip: Always end the day when kids are having fun, rather than waiting for them to get overtired and meltdown.
Young kids remember this positive memory rather than them remembering their time on the ski hill negatively.
One of our favorite ski resorts in the Midwest is Pine Mountain Ski Resort in Iron Mountain, MI.
It's about a 2-hour drive for us from Green Bay.
Pine Mountain is a really quaint, family-friendly, getaway at a smaller hill that still provides enough challenges to keep kids of all ages having fun all day. With 27 runs and a terrain park, there is plenty to do!
Pine Mountain touts themselves as having the best groomed slopes in the Midwest.
This ski hill is a great place for kids to learn to ski. There is a nice bunny hill with a tow rope and lots of nice, easy runs to practice on. They also have a ski school on location.
Pine Mountain the least expensive ski resort to ski in the midwest that we have found.
They offer super affordable hotel rooms. The last time we stayed I found the rooms to be outdated, but for the price, I considered it a deal.
I enjoy skiing Pine Mountain so much, and find it so family-friendly, that I decided to take my kids by myself this past year on a day off of school when my husband had to work. It turned out to be a great day!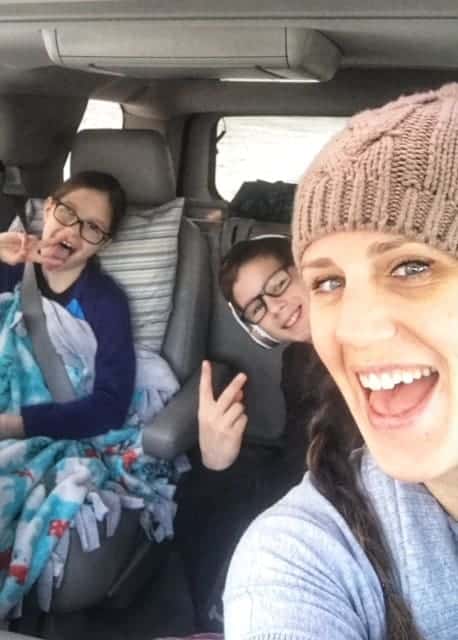 What To Pack For Skiing
Snowpants
Winter jacket
Ski helmet
Water Proof Gloves x 2 (I prefer the mitten style where all fingers are together – they stay warmer!)
Goggles
Ski socks
Long underwear (pants and shirt)
Another bottom and a top layer
Neck warmer
Handwarmers
Snacks
Water bottle
Ski's, poles, boots
Another favorite ski resort in Wisconsin is Granite Peak in Wausau.
This is the closest skiing in Wisconsin for us, it's a 1.5-hour drive from Green Bay.
Granite Peak offers 75 runs, has 3 high powered chairlifts. It's considered the Midwest's best family skiing destination with the highest verticle in Illinois, Wisconsin, and the Upper Penninsula of Michigan.
Since 2000, Granite Peak has undergone a complete makeover. It added 58 new runs, installed seven new lifts, replaced the snowmaking system, and built new buildings to go with.
We love spending days skiing at Granite Peak, but it is the most expensive skiing in Wisconsin. However, you are getting top-notch amenities for the money.
Here's a peek at our day of 60-degree weather skiing in April. This was a first and probably only time this will happen!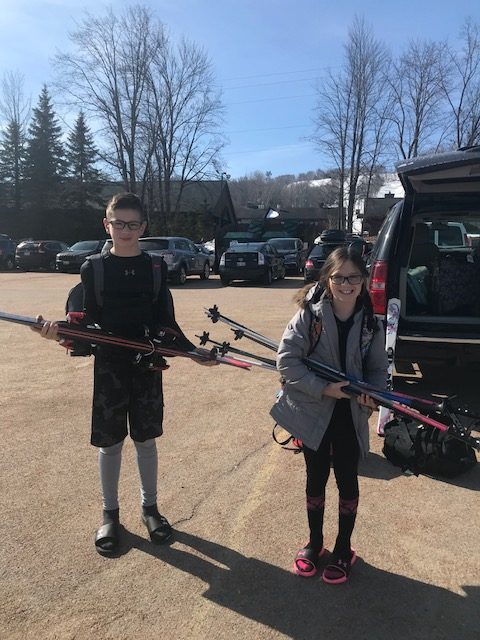 Unpacking the car and carrying in ski gear is SO MUCH easier when it's warm out! Notice the flip flops!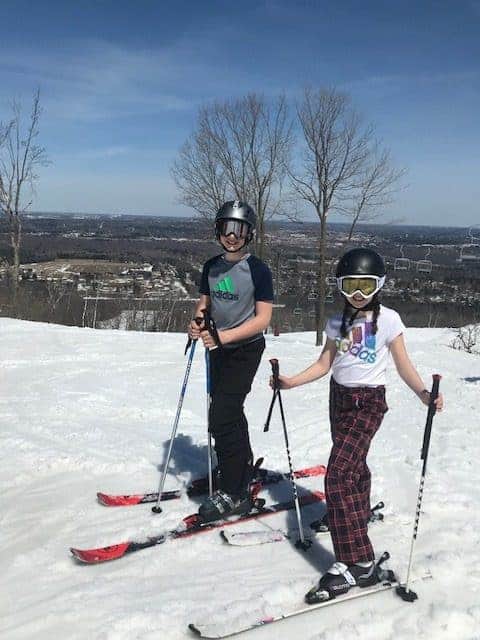 Jackets were lost with the rising temps!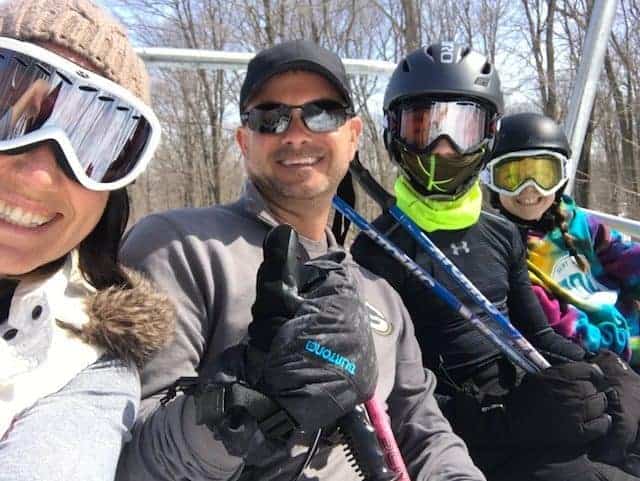 Family memories made for a lifetime.
I'd like to hear what your favorite skiing in Wisconsin or skiing Michigan destination is! Comment below!
Do you enjoy cooking or desire simple, healthy meals to keep those skiers in your family well-fed and happy? Be sure to check out Create Kids Club's recipes!