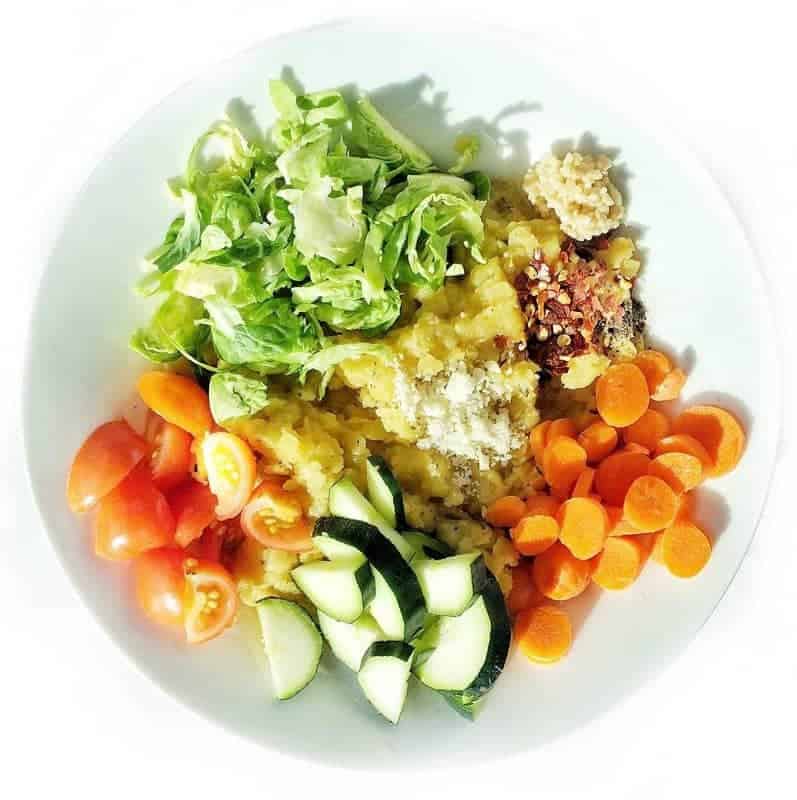 Healthy Vegetarian Lunch Idea: Red Lentil Veggie Bowl - the perfect vegetarian lunch recipe, quick, easy, full of veggies, and protein.
Eat food.
Not too much.
Mostly plants.
- Michael Pollan In Defense of Food
I love the simplicity of this quote. This philosophy is gaining more attention, such as with the Meatless Monday campaign that is so popular right now.
I have an awesome, plant-powered lunch recipe for you below that is super simple and delicious too.
There are many reasons to include plant proteins in your diet.
Plant-based proteins include fiber, antioxidants, and phytochemicals, unlike animal-based proteins. Multiple studies have shown that a diet high in plant-based foods is associated with a decreased risk of chronic diseases such as cancer, heart disease, stroke, and obesity. A plant-based diet is cheaper and lower in saturated fat and cholesterol.
In 1/4 cup of dry red lentils, there are 130 calories and 10 grams of protein! Consider adding plant protein into your diet regularly.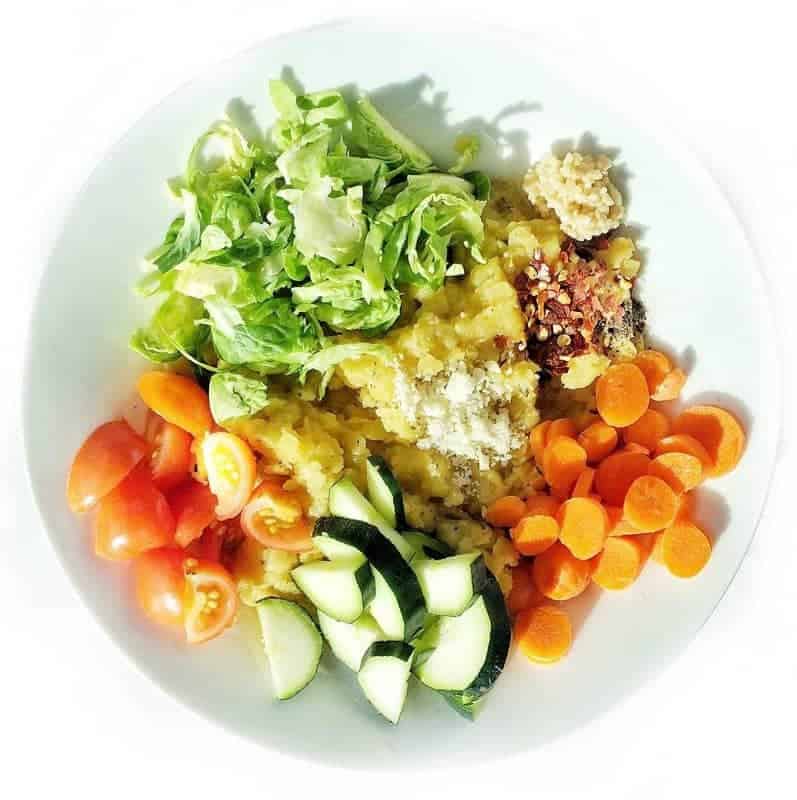 Ingredients
1

cup

red lentils

2 1/4

cups

chicken broth

1/2

tsp.

salt

1/4

tsp.

pepper

4

cups

chopped veggies of choice

1

tsp.

red pepper flakes

1

tsp.

minced garlic

1/4

cup

Parmesan cheese
Instructions
Add red lentils, chicken broth, salt and pepper into medium sauce pan.

Simmer on low until water is absorbed, about 12 minutes.

Meanwhile, chop veggies of choice, such as zucchini, carrots, tomatoes, and Brussels sprouts.

Dish lentils into serving bowls. Top with chopped veggies, red pepper flakes, minced garlic, and Parmesan cheese.
Delicious Recipes Sent Weekly
Subscribe to get our latest content by email.