An easy red beans and rice recipe that comes together in just 20 minutes.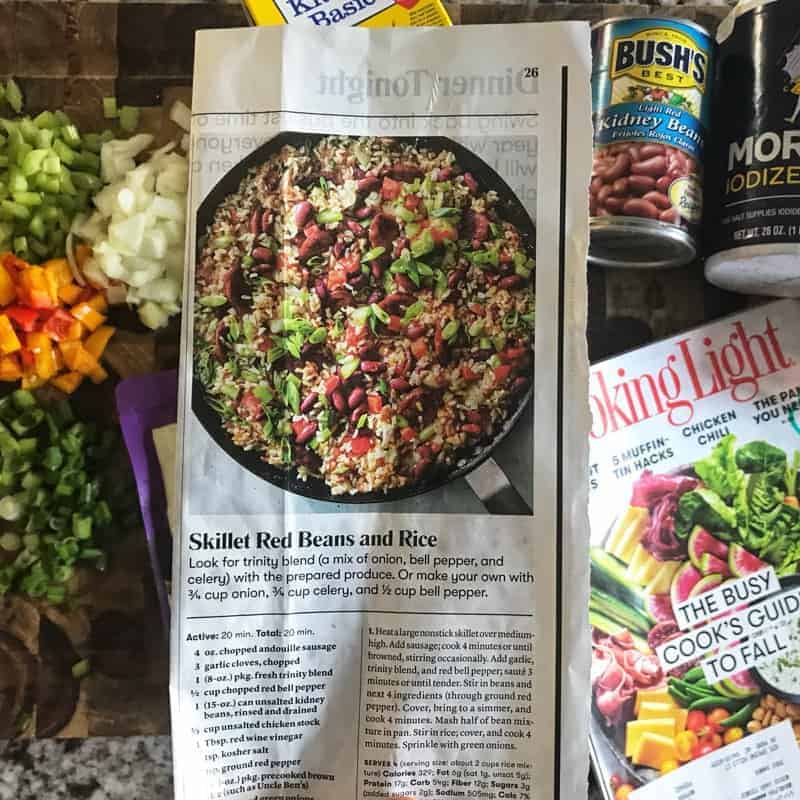 I have been learning a lot from forcing myself to look through my foodie magazines.
Instead of ending up in a large pile that my husband complains about (he knows I'm not reading them!), I have been paging through then the day they arrive, looking specifically for recipes I think my family will enjoy.
What am I learning?
That I am subscribing to some magazines that I wish would work for my family with children, but in reality, the recipes inside are just not feasible for a few reasons:
1. The recipes are way too labor intensive

2. The foods in the recipes are things that my kids would just pick at (after a lot of complaining).
I enjoy all the magazines that arrive in my mailbox… well except the home decor magazines.  I am so not into reading about home decor, I can't be the only one, am I? I have reluctantly realized I am not the target market for several of the magazines I subscribe to.
That being said, one of my favorites so far, is Cooking Light.  I really enjoy that the recipes cover to cover are healthy, flavorful recipes and tend to be very easy as well.  I can usually find a couple I think my family would like each month, including this months selection.
This month's Cook The Book recipe comes from the September 2017 issue of Cooking Light.
Easy Red Beans & Rice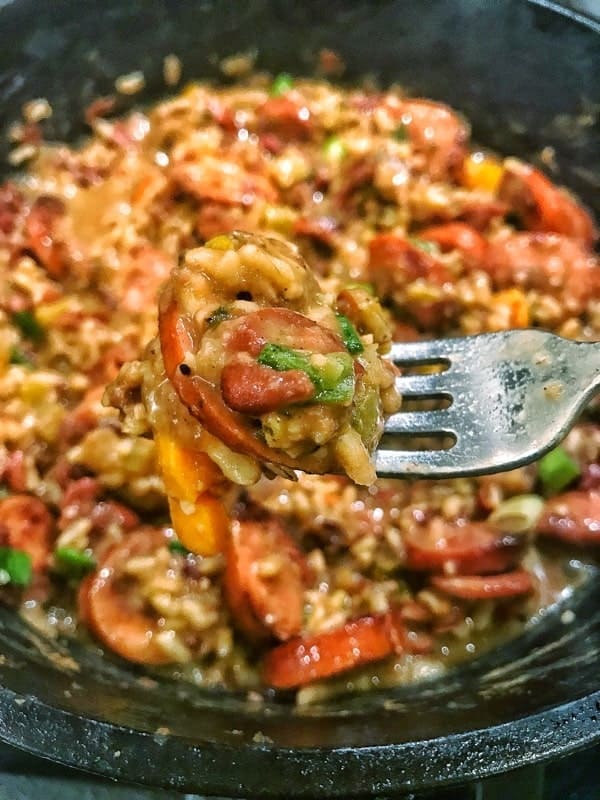 I chose this recipe because I had most of the ingredients on hand, it took only 20 minutes, and my husband really enjoys this sort of meal.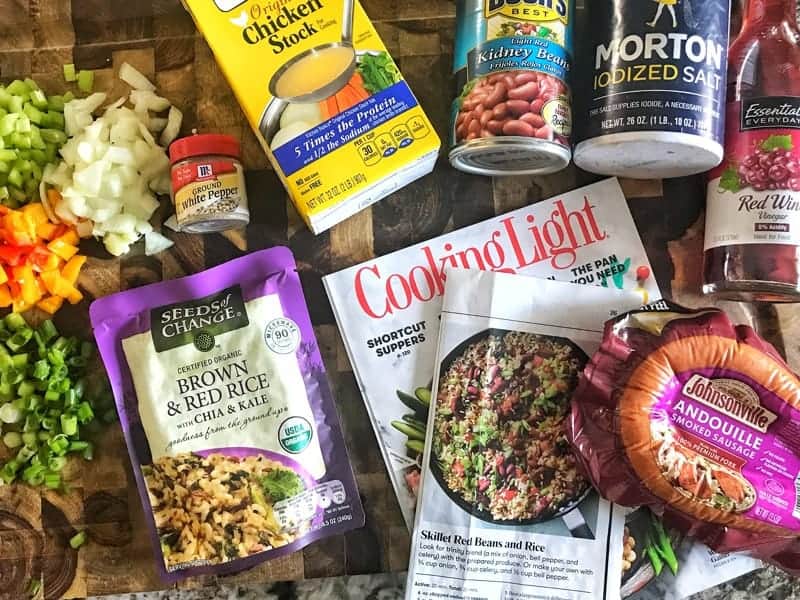 While the photos didn't turn out the best, don't let that sway your decision.  This recipe was really easy to put together, especially when using prebought rice blends.
How Did My 9-Year-Old & 11-Year-Old Like The Recipe?
They both gave it a thumbs up rating.  My son doesn't usually enjoy recipes with kielbasa sausage, but the flavor and ingredient combo in this dish passed his approval!
If you're looking for a quick dinner, I'd recommend you give this red beans and rice a try!  Add it to your menu this week.
I'd love to find out what your favorite food magazine is!  I need some fresh ideas with recipes kids would enjoy – share below! 

SaveSave
SaveSave
SaveSave
FREE Kids Cooking eBook!
Do you want your children eating a more varied diet, but wonder how to get more fruit and veggies into their meals & snacks? This eBook is a fun filled way to get kids eating better while having age appropriate fun!