Wouldn't our world be a better place if we all did just one act of kindness a day? It's as simple as smiling at a stranger or holding the door.
Thanks to Produce For Kids for sponsoring this post!
This time of year, people tend to do more kind things for others – but it doesn't need to be the only time of year we focus on random acts of kindness.
My husband and I make an effort to teach our children even the littlest acts of kindness matter. We try to show them how to go above and beyond for others in simple ways. We recently got to live out a really fun act of kindness, keep reading to hear the story.
Over the years, I have looked up ideas for random acts of kindness for kids, but many times the ideas I find are things that children can't really do on their own.
I want a list of ideas that I can print off for my kids to keep in their rooms – for them to have simple ideas they can do all on their own to show more kindness in the world around them.
Since I couldn't find one made specifically for children that fit the bill, I made my own – and am sharing it with you today! 🙂
I used ideas I developed for my passion project, Lunch Bites, and polled friends and followers on the Create Kids Club Facebook page to bring you 50 Random Acts of Kindness – Just for kids. Print it out, put it on the fridge, and encourage your children to do a few acts of kindness each week.
But first… I'm really excited to share an opportunity for your family to help others even more.
Last month my family had the opportunity to do something really special, we took our children out of the country on vacation.
I wanted the trip to be fun, yet to show my children that even on vacation, you can do kind things for others. I wanted to find a random act of kindness that would have an impact on my children as well – so I arranged a visit to a local elementary school.
We gathered all my children's books they had read, and those just sitting around, and brought a suitcase stuffed with childrens' books to donate to the school library.
On the day of our visit, we drove the 40 minute drive to the school nestled up in the steep Jamaican hills. We observed how different their school structure was and what the community surrounding the school was like.
The staff and students welcomed us into their school and invited us into the classroom to experience what school was like on this island.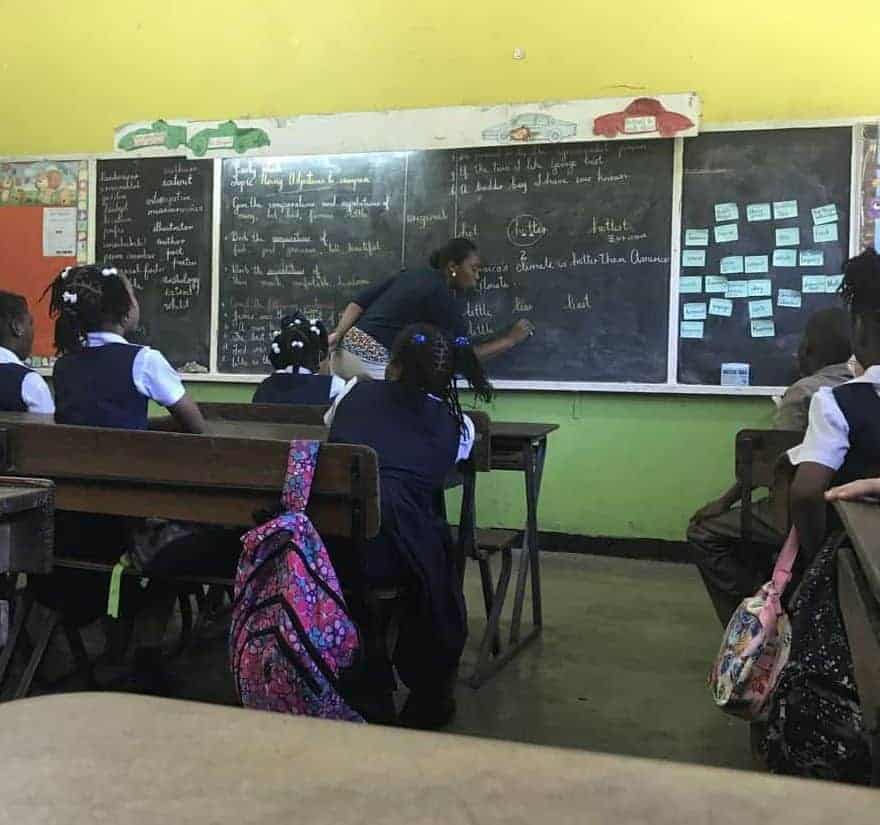 We quickly made friends with the children who had all kinds of questions, and we got to learn from these children as well.
While my point of visiting was to do something kind for others, we got so much more in return.
I hope this day will stick with my children and they come back to it in years to come – that they remember how good it feels to do something kind for others, even if it is out of your comfort zone. It sure will stay with me.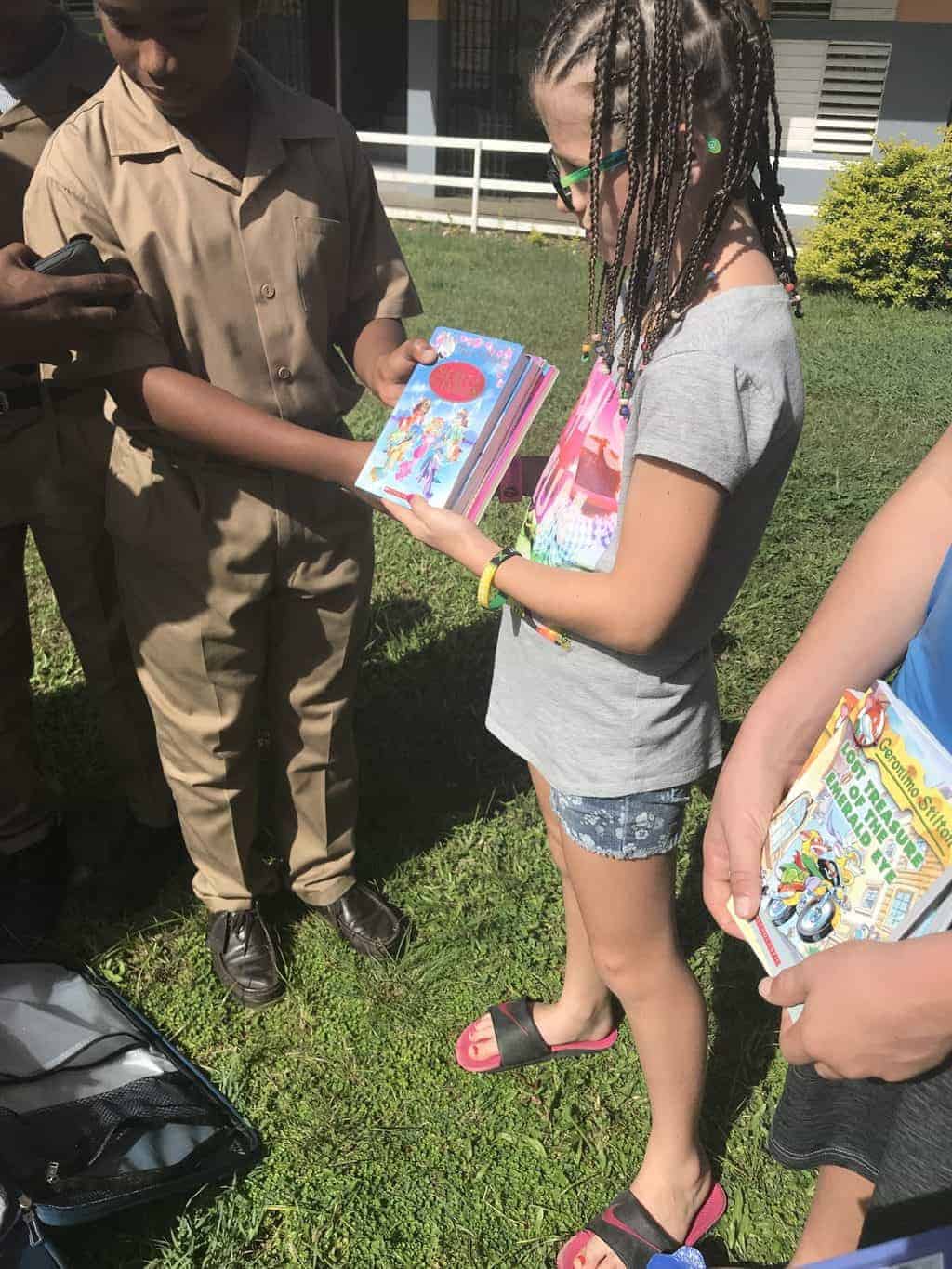 Big or small, there are opportunities for random acts of kindness all around us if we simply take the time to look for them.
Not sure where to start? Use these 50 random acts of kindness ideas for children to encourage more kindness every day.
All ideas are free, need little to no guidance, and can be done by even the youngest of children.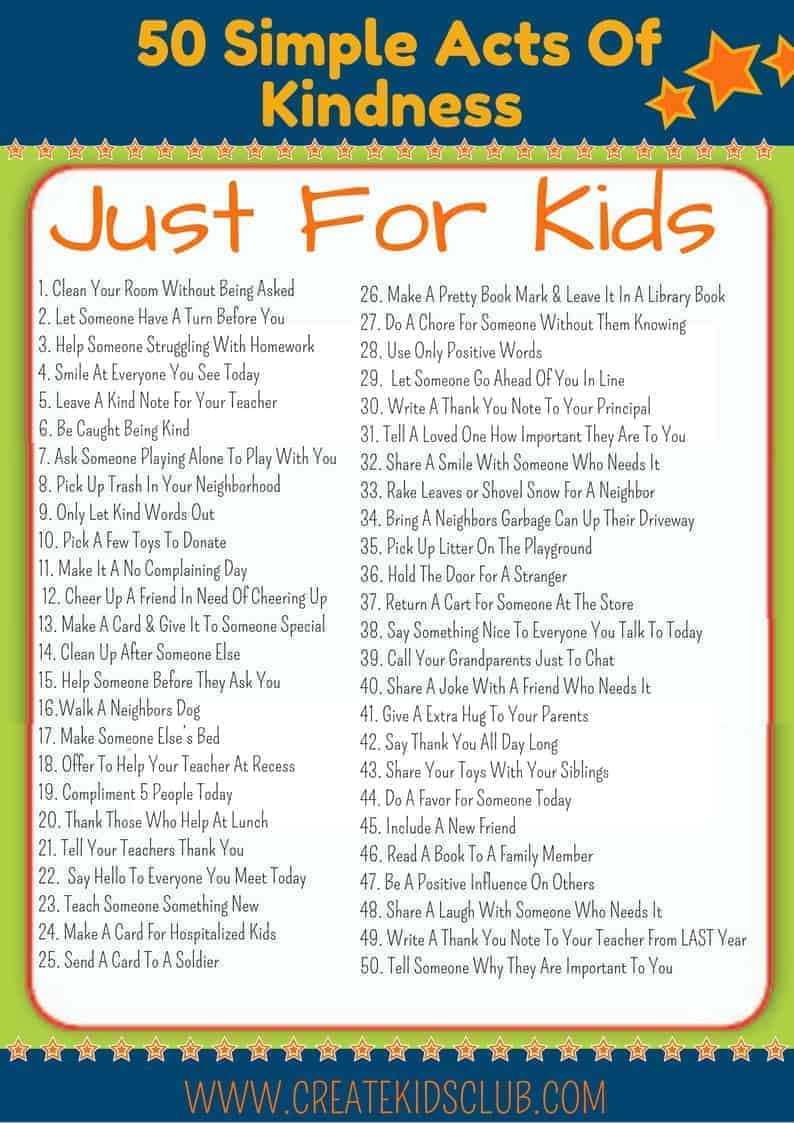 I challenge you to pick an act of kindness you can do together this Holiday season and share a photo in the comments below or on social media.
Then Pass It On – challenge a friend or family member to do the same!
If one of your random acts of kindness includes putting a smile on someones face, these simple holiday recipe ideas are sure to brighten up someones day, and are easy enough for even small children to do on their own!
Snowman Fruit Kabobs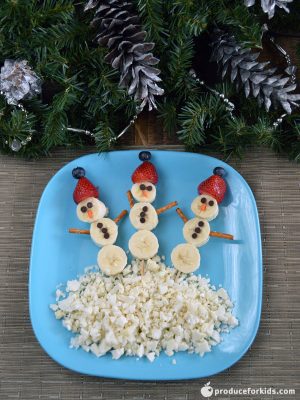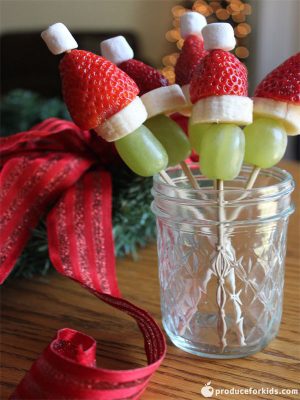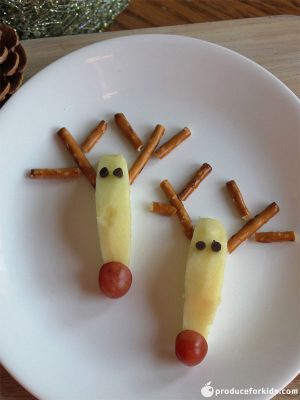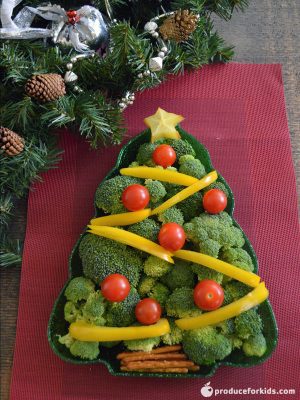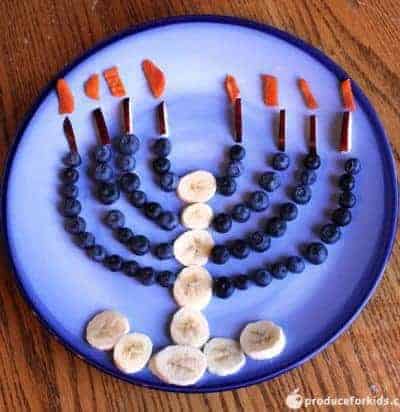 Will you be printing off this list for your kids this year?
PIN for Later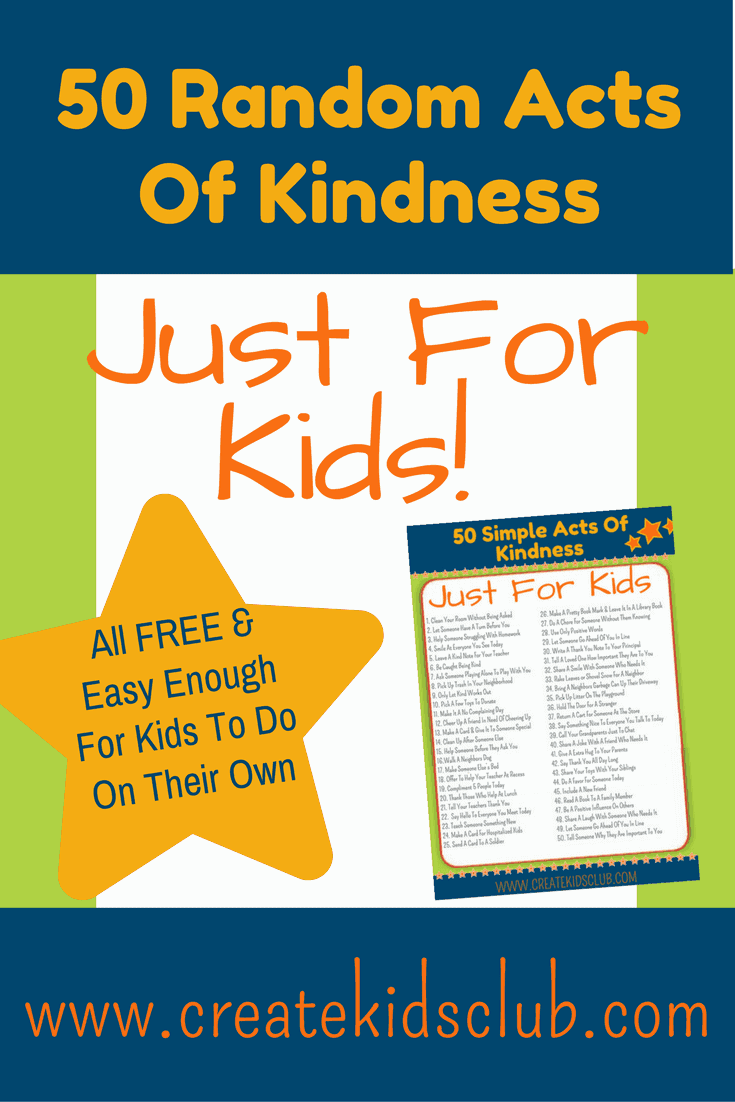 SaveSave
SaveSave
SaveSave
SaveSave
SaveSave
SaveSave
SaveSaveSaveSave
SaveSave
SaveSave
SaveSave
SaveSave
SaveSave
SaveSave
FREE Kids Cooking eBook!
Do you want your children eating a more varied diet, but wonder how to get more fruit and veggies into their meals & snacks? This eBook is a fun filled way to get kids eating better while having age appropriate fun!