Today's Raising Healthy Kids interview with registered dietitian Stacey Mattinson is a little different than the others. Stacy is a mom-to-be. She shares her tips and struggles with pregnancy, that all moms will relate to.
The Raising Healthy Kids series brings moms together sharing tips & tricks for feeding kids.
Feeding children is a task parents typically take on without any education.

To help parents with this task, each week we'll interview a different registered dietitian mom.

We'll hear her families story while learning tips we can apply in our own homes. These moms share what works for them, what doesn't, the successes AND failures, to help moms like you who have the same goals.

We are all simply trying to raise healthy kids.
Let me introduce Stacey Mattinson, MS, RDN, LD of the website, StaceyMattinson.com. Welcome, Stacey!
Tell us about your family and where you live:
My husband and I live in Austin, Texas! I am 33 weeks pregnant with a little girl. We are so excited for our first addition! We had a miscarriage last year (2016) that was pretty devastating, but gratefully all has gone smoothly with this little peanut so far. We love to hike, road and mountain bike, stand up paddle board and basically do anything outside!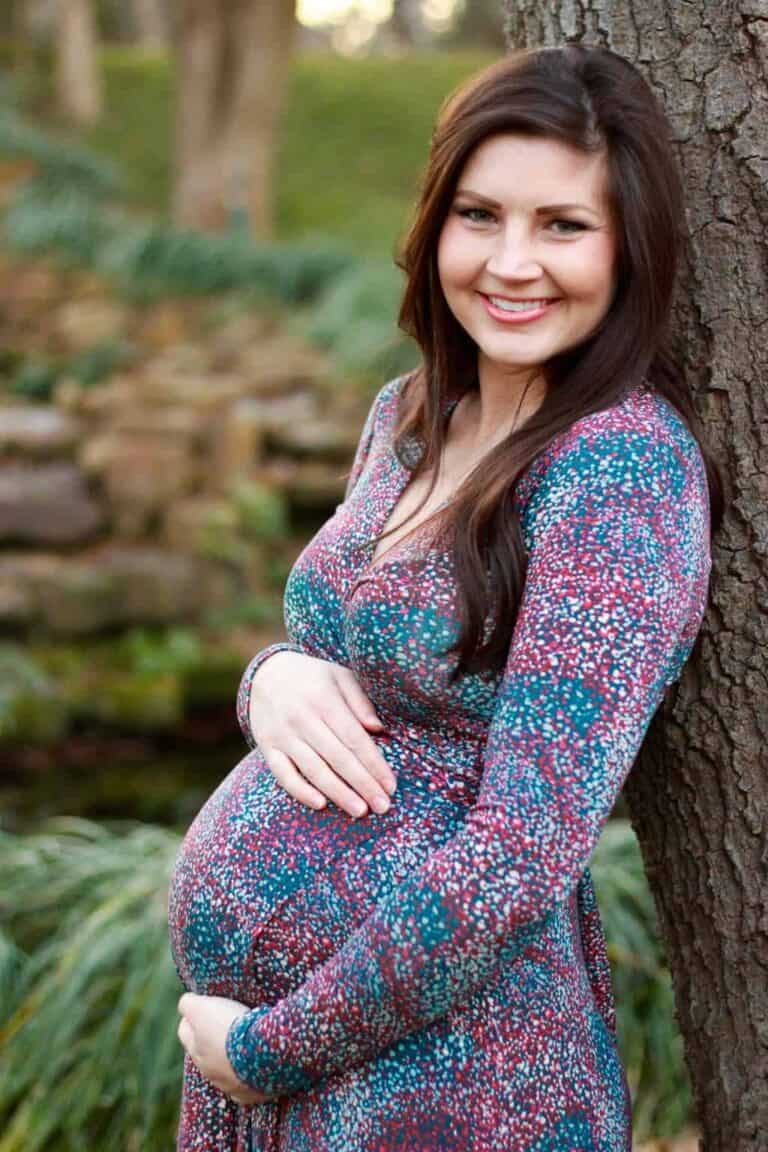 What has surprised you the most since becoming pregnant?
I was totally surprised by some of the food challenges during pregnancy. The cravings and aversions during the first trimester and first part of the second trimester were uncontrollable. It seemed nothing else would satisfy (or sounded interesting to eat at all) except what exactly was on my mind. I thought I'd be able to "talk myself" into more nutritious choices but that's not always what baby wanted!
Tell us about your most challenging moment:
Honestly, it was really frustrating having my palate change earlier in pregnancy because I had previously always really enjoyed nutritious foods. All of a sudden I hated raw or roasted vegetables for several, long weeks. I also just had a general disinterest in cooking and food. Prior to becoming pregnant, I couldn't remember the last time I ate fast food on my own accord, hah!
How did you solve this problem?
I did what I tell my clients which is, gave myself permission to not be perfect. Sometimes that meant I had a Schlotzky's kids cheese pizza (so random, right?) for dinner with no veggies at all. Sometimes that meant my husband suggested Chick-fil-A and I said sure. If I was feeling up for it I would modify by adding veggies to my sandwich, but if I made too many modifications (like I normally would) I didn't want to eat it. So I did the best I could on the hard meals and ate well when it sounded appetizing. It didn't last forever!
When bringing foods into your home, what factors influence your food choices the most?
Normally (and thankfully I'm back to normal with food!) I prepare almost every meal at home. The biggest factor when I'm making food choices is truly what I plan to use that week! I try to plan out what dinners I intend to make, use dinner leftovers for lunches, and then grab my breakfast staples. I keep my ingredients pretty simple with fresh produce (some low sodium or no added salt canned goods), lean proteins, whole grains, lean dairy and pantry staples.
In what ways do you encourage healthy eating in your home?
I try to encourage healthy eating by not making food a fight. If my husband asks for hamburgers, that's okay. I'll make them with lean ground sirloin, have veggies to top off our sandwiches, make them slider size and serve on whole grain buns. I encourage nutritious eating by making the foods we love with lighter ingredients and more fruits and veggies!
What struggles do you face while implementing healthy eating in your home?
This little one isn't born yet, but sometimes my husband prefers less nutritious foods. He might want fast food or a delivery pizza. I try to combat that by pairing a big salad with pizza, and if he wants fast food I might make something simple at home for myself. Otherwise, I've found some places have better options, like salads or healthy swaps I can make.
What is your #1 tip for raising healthy kids and how has this tip worked for your family?
I'm no expert yet, but I am trying to set the baby girl up for healthy habits by starting my health journey before I even got pregnant! Pre-pregnancy nutrition (and supplementation with folic acid) is so important for a healthy baby. Throughout pregnancy, I've done the best I can to nourish her little body despite some crazy cravings and aversions. Flavors that baby is exposed to in utero and in breastfeeding can affect her taste preferences as well, so I hope to expose her to a variety of nutritious foods.
What is your family's favorite recipe?
One of our favorite recipes is meatballs over spaghetti squash! The flavor is great, it makes wonderful leftovers and serving meatballs over spaghetti squash is an easy way to get lots of veggies in. Get the recipe
HERE
.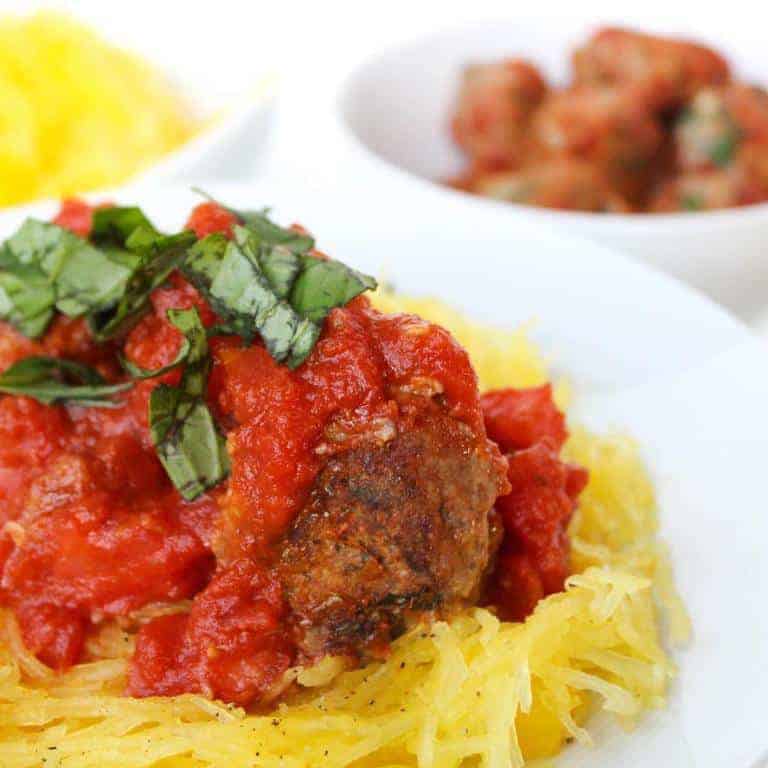 Thanks, Stacey, for sharing your story with us! I look forward to following up in a year to see how your feeding challenges have changed, and so we can see that beautiful baby girl!