Today in our dietitian mom interview, we chat with Kacy Massie. Kacy shares her strategy for feeding her young family nutritious meals while working full time.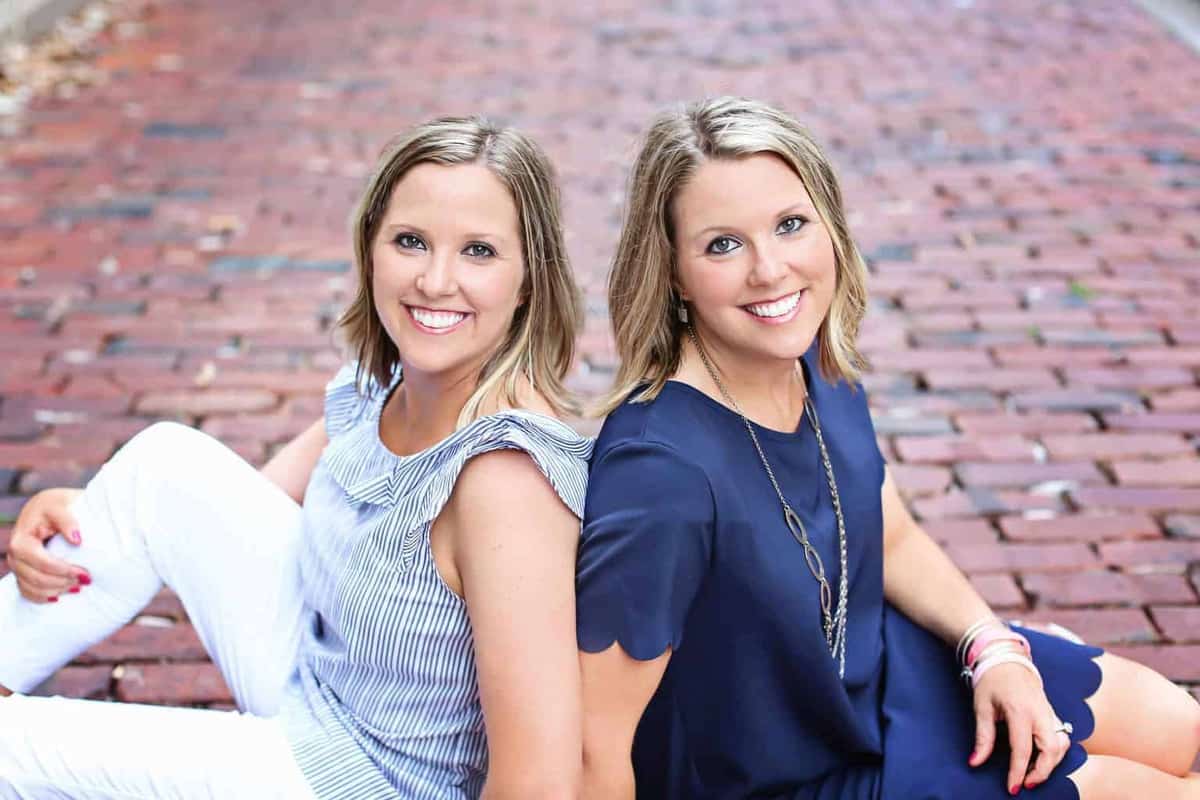 The Raising Healthy Kids series brings moms together sharing tips & tricks for feeding kids.
Feeding children is a task parents typically take on without any education.

To help parents with this task, each week we'll interview a different registered dietitian mom.

We'll hear her families story while learning tips we can apply in our own homes. These moms share what works for them, what doesn't, the successes AND failures, to help moms like you who have the same goals.

We are all simply trying to raise healthy kids.
Let me introduce Kacy C. Massie, MS.RD.LD.CDE of the website, Cluxton Consulting. Welcome, Kacy!
Tell us about your family and where you live:
My name is Kacy Massie. My husband, Jeff, and I have 2 boys, Benson and Baylor. The boys are close in age, 3 years and 1.5 years, so things are busy and challenging at home but so much fun! We live in southern Ohio and enjoy camping at our family owned campground during the warmer months!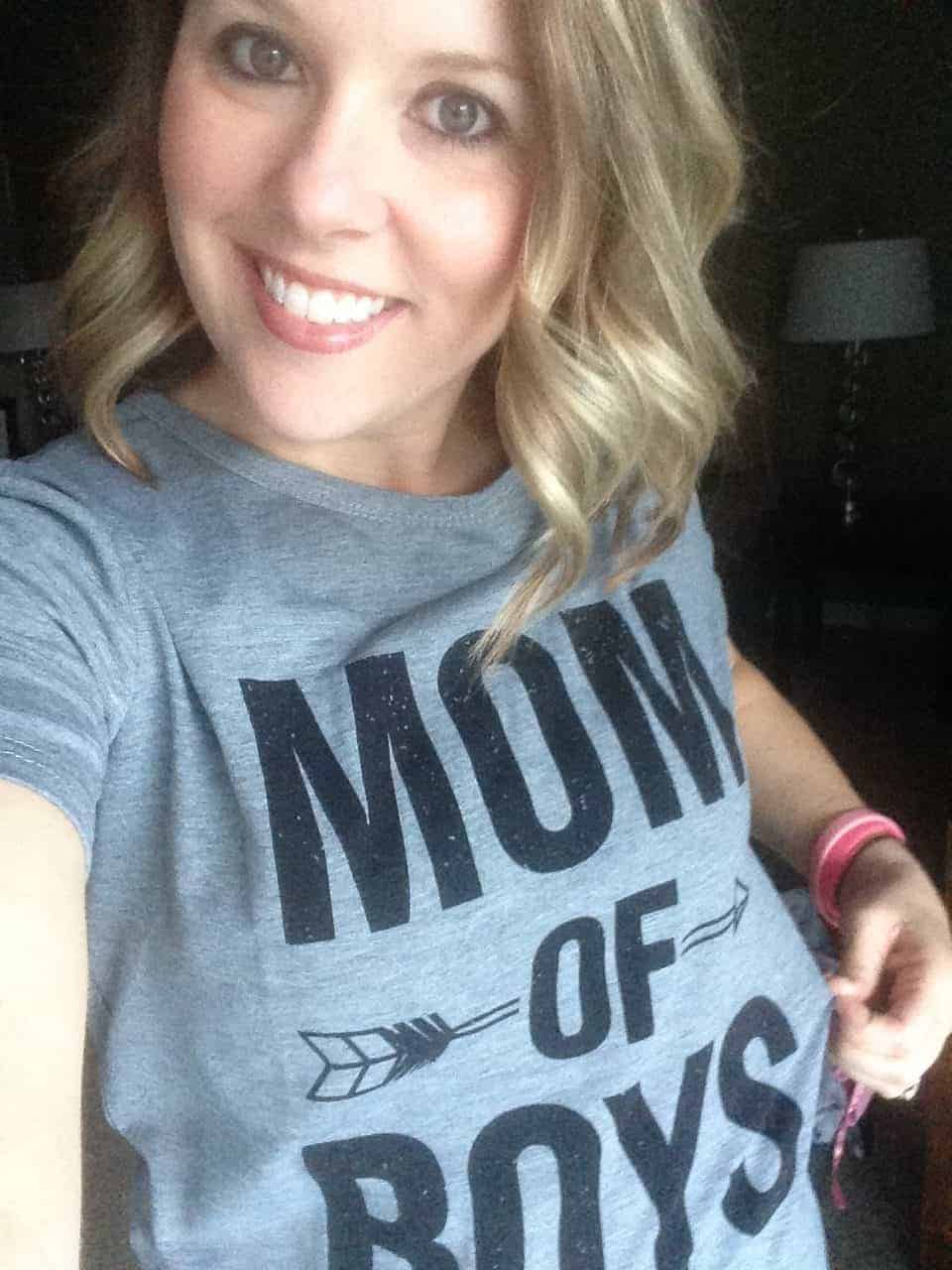 What has surprised you the most about feeding kids since becoming a mother?
What surprised me most about feeding kids is how fast their tastes change. They will eat something one day and refuse to eat it the next day. In college, we worked through Ellyn Satter's book which covers something called the Division of Responsibility in Feeding and I think that has helped me deal with this. It is also very surprising just how different kids are. I have one who will eat anything and the other barely eats.
Tell us about your most challenging moment feeding your child (or family):
I can think of many challenges of feeding my children and family in general. I work full time outside of the home so it is always a challenge to get dinner on the table but it is a challenge I don't take lightly. I thrive when I am planning delicious meals for my family. Of course, those meals have to be easy and convenient as well! Another huge challenge is feeding my 3-year-old. Benson does not like to eat most meats or casseroles that I make. He is very picky. My 1-year-old is completely different and will eat almost anything I put in front of him.
How did you solve this problem?
To deal with these challenges I decided to become a Wildtree Representative. If you've never heard of Wildtree it is a company that provides amazing seasonings and they also provide meal planning workshops. My family and I love the recipes and meals that we prepare using these products and it's easier on me to meal plan using the products and recipes Wildtree provides. I am doing a workshop this weekend where I will make 10 entrees to use or freeze for busy nights! I deal with Benson's picky eating habits by following Ellyn Satter's Division of Responsibility which I mentioned before. I am not a short order cook so I don't provide him different options than the rest of the family. I simply serve items I know he likes. For example, we always have fruit offered at meal time as well as some kind of bread. I try to vary up both options so he doesn't get bored. I know if he is hungry he will eat one of these items. He also knows that he gets a bedtime snack.
When bringing foods into your home, what factors influence your food choices the most?
When bringing foods into the home I think what I consider most is whether or not I'm providing balance. I try very hard to offer a variety of food groups at all meals. I feel this helps with satisfaction as well. Buy Levitra cheap generic from
http://www.bantuhealth.org/levitra-generic-buy/
quickly and safely.
In what ways do you encourage healthy eating in your home?
I think I encourage healthy eating by being a good example. Like I said, I take pride in cooking healthy, delicious meals at home with variety. By doing this myself, I hope it sets a good example for my boys (husband included ?).
What struggles do you face with your kids while implementing healthy eating in your home?
The struggle I face with implementing healthy eating at home isn't something I like to necessarily label as a "struggle." All of us have a sweet tooth. I make a point to include sweets at meals or snacks so my family knows it can be part of a healthy plan. I struggled with an eating disorder when I was in high school. I have a very healthy relationship with food now and try to follow an Intuitive Eating approach. If you aren't familiar with this I highly encourage you read the book, Intuitive Eating by Evelyn Tribole and Elyse Resch.
What is your #1 tip for raising healthy kids and how has this tip worked for your family?
My tip for raising healthy kids is to hold your ground. Don't start short order cooking or making your kids a convenience food while you have something completely different. Knowing that I wasn't going to do this from the beginning (because I had learned from Ellyn Satter) has really helped me not start this bad habit. I have accepted that there are nights that my boys will eat better than other nights. I try to vary what I make depending on everyone's preferences while also providing those usual foods (fruit and bread) that I know the boys will consume if for some reason they don't like what I made. I am responsible for the what, when and where because I am the parent. The boys are responsible for how much and what. I love the concepts of intuitive eating and the division of Responsibility and that is why those are my go-to tips (and great reads for new parents or grandparents). Feeding kids is so fascinating to watch if we look for these subtle Intuitive Eating practices!
What is your family's favorite recipe?
Our favorite family recipe at home is probably taco salads! This meal is one of my favorites because it is quick and easy and everyone likes it. We typically serve with a side of fruit and all the other food groups are covered due to the taco salad ingredients.
Taco Salad
1# ground beef
5 tsp Wildtree Taco seasoning (or taco seasoning of choice)
1/2 cup water
Lettuce
Salsa
Cheese
Sour Cream
Chips-we use Doritos
Heat a nonstick skillet over medium-high heat, add the ground beef, and cook until completely browned; drain if necessary. Add the Taco Seasoning and water. Bring mixture to a boil while stirring constantly. Reduce the heat to low and simmer for 10 minutes. (Serves 4). Add desired toppings for your taco salad.
I'm all about convenience! And I love serving meals that my kiddos love. I don't think there is much sweeter than hearing your kids thank you for a good dinner or saying, "It's yummy mommy."
Thanks so much to Kacy for sharing her story!
You can find Kacy on Social Media below!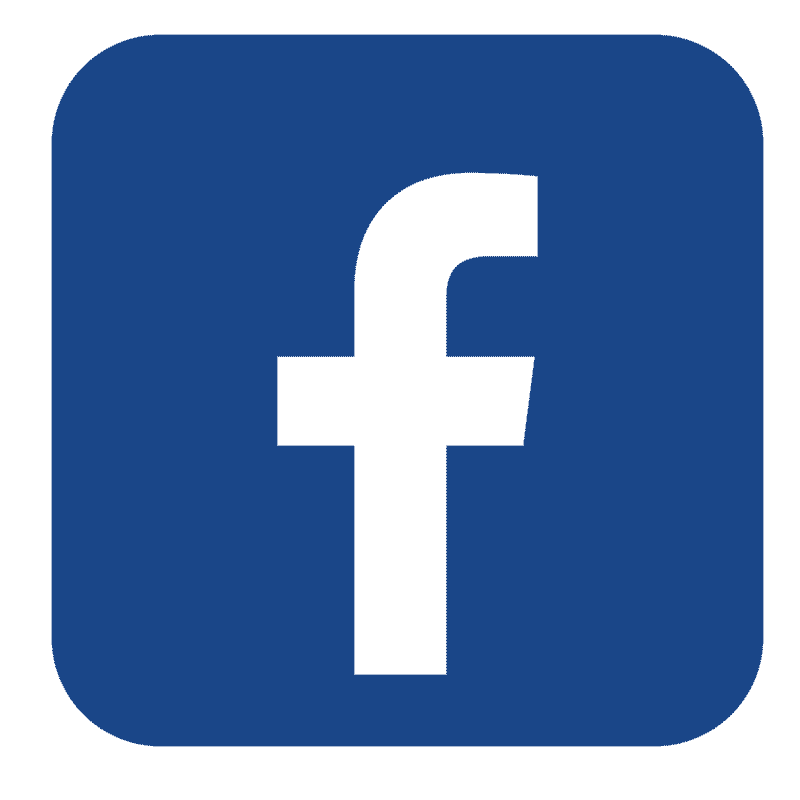 Stay tuned until next week when we feature our next registered dietitian mom and hear her story!
SaveSave
SaveSave