Today, we chat with Erin Palinski-Wade. We'll learn how she involves her young children in the meal process from grocery shopping to meal prep and why this works for her.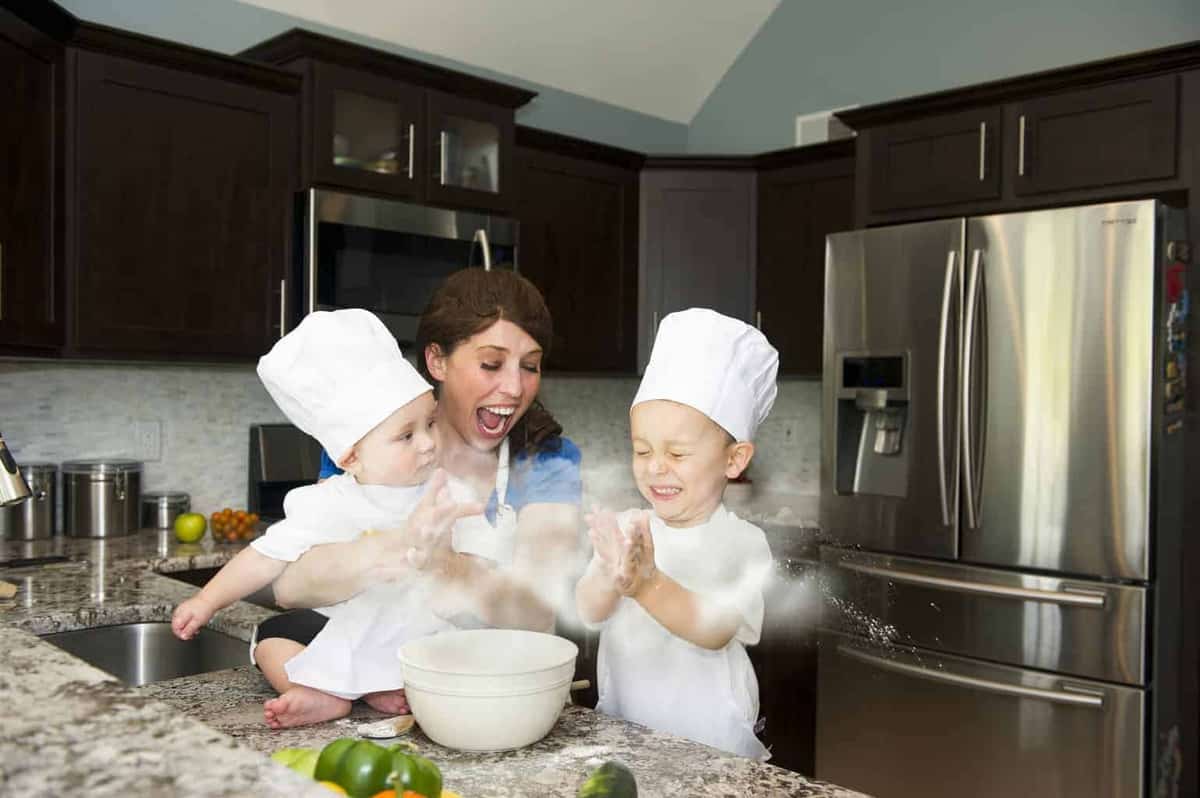 This series brings moms together sharing tips & tricks for raising healthy kids.
Feeding children is a task parents typically take on without any education.

To help parents with this task, each week we'll interview a different registered dietitian mom.

We'll hear her families story while learning tips we can apply in our own homes. These moms share what works for them, what doesn't, the successes AND failures, to help moms like you who have the same goals. We are all simply trying to raise healthy kids.
Let me introduce Erin Palinski-Wade RD, CDE, LDN, CPT of the website, ErinPalinski.com. Welcome, Erin!
Tell us about your family:
I am a mom of two young boys ages 4 and 1 – we live together with my husband in NJ.
What has surprised you the most about feeding kids since becoming a mother?
How much time, energy, and effort go into it! From meal planning to prepping, to cutting food into baby-sized bites, to dealing with picky eating patterns it is exhausting. I feel the majority of my day revolves around feeding and it can really lead to frustration.
Tell us about your most challenging moment feeding your child (or family):
Both of my boys as babies were great eaters. They would try anything and everything. It was such a joy. Now that my older son is 4, although he is still a pretty good eater, he can be picky. He has a week where he is hungry and eats everything followed by 1 to 2 weeks where he doesn't want to eat anything at all. I struggle with the battle between my 'mom brain' and my 'dietitian brain.' I know that he won't starve if he refuses a meal and I know I shouldn't beg or bribe him to eat. But sometimes I really want to just do anything it takes to get him to!
How did you solve this problem?
I just relax. I have decided one meal or one day does not determine anyone's health. I focus on the division of responsibility: I provide the food and he decides how much he will eat. It works pretty well, but it can be a struggle convincing my husband to follow this strategy as well 🙂
When bringing foods into your home, what factors influence your food choices the most?
I try to always focus on the nutritional value first and foremost. I definitely do not restrict my children from eating foods like sweets or chips, but I try to provide healthy forms of these foods when they are asking for them. So we do dark chocolate over milk chocolate, popcorn or lentil chips over fried ones, whole grain pizza crust, baked sweet potato fries, etc.
In what ways do you encourage healthy eating in your home?
I encourage my children to be part of the entire food process. They go grocery shopping with me and I let them pick out a new fruit or vegetable they want to try. I involve them in food preparation as much as possible. This way, they are more accepting of trying new foods. The biggest eye-opener for me when becoming a parent was just how influential I was as a role model. If I am eating a food, they want to try it. If I don't eat it, they won't eat it. It has forced me to become a more adventurous eater as well and really be cautious that I am role modeling the behaviors I want them to display.
What struggles do you face with your kids while implementing healthy eating in your home?
I think all of the common ones- my older son won't want to try new food, or only wants to eat the same foods over and over. So when this happens, I try to use the 3:1 ratio. I put 3 foods he enjoys on his plate for every one new food I introduce. There is no pressure to eat it or try it, but it's on the plate. This tends to work, over time he becomes more accepting and tries it.
What is your #1 tip for raising healthy kids and how has this tip worked for your family?
Role model the behaviors you want your kids to develop. No child is going to become an adventurous eater if they only see you eating the same few foods or being picky yourself. It can be hard, but think about how you want your children to eat, how active you want them to be, and show them how to do it – don't just tell them.
What is your family's favorite recipe?
Our Ninja Turtle Veggie Muffins are a huge hit!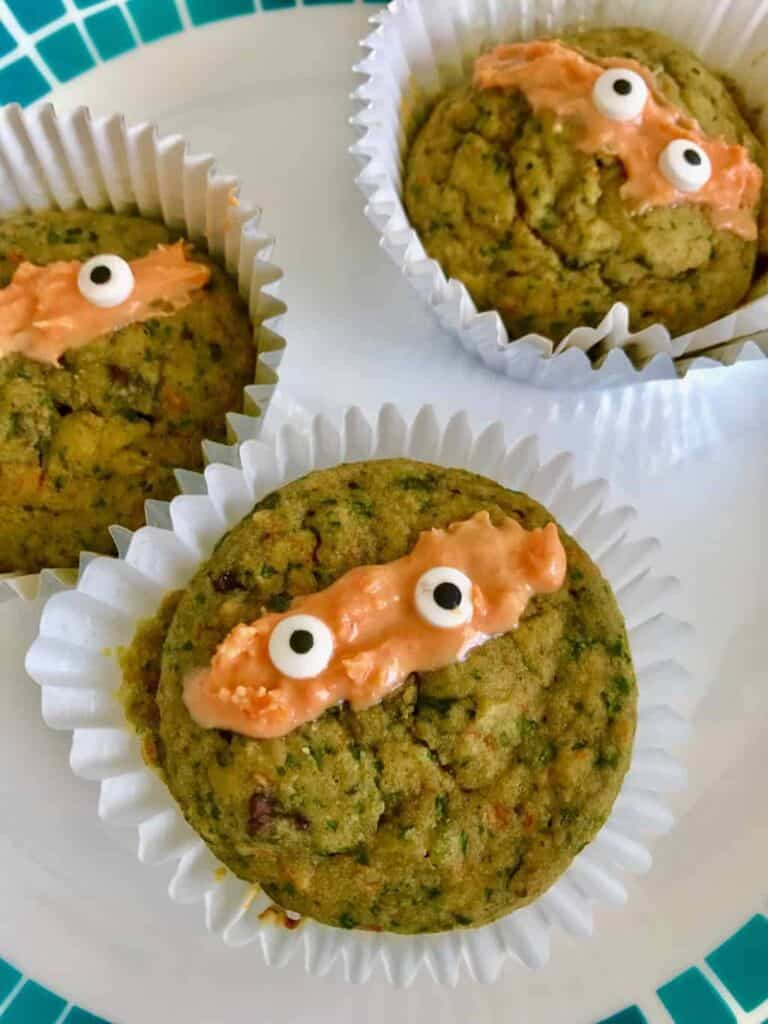 These muffins are packed full of veggies and protein while being a fun way to introduce new flavors. Ninja Turtle Veggie Muffin recipe
Thank you so much for sharing your story, Erin!
SaveSave
SaveSave
SaveSave