Dietitian mom's go through the same struggles as everyone one else when it comes to feeding their families. Find out how our guest today, Diane Norwood, deals with dessert nights, 3 girls with different preferences, and her families favorite dinner recipe.

This series brings moms together sharing tips & tricks for raising healthy kids.
Feeding children is a task parents typically take on without any education.

To help parents with this task, each week we'll interview a different registered dietitian mom.

We'll hear her families story while learning tips we can apply in our own homes. These moms share what works for them, what doesn't, the successes AND failures, to help moms like you who have the same goals. We are all simply trying to raise healthy kids.
Let me introduce Diane Norwood, MS, RD, CDE of the website, The Wandering RD. Welcome, Diane!
Tell us about your family and where you live:
I am married to a Navy Pediatrician and we have 3 girls: 12, 10 and 6. We move around a lot (twice overseas) and I really feel exposing the girls to different cultures has broadened their minds and their eating behaviors!
What has surprised you the most about feeding kids since becoming a mother?
That we need to be good models for our children's eating behaviors and that when we are, they really do come around to enjoy a variety of non-kid-friendly foods, even if it takes time.
Tell us about your most challenging moment feeding your family:
Early on, when my kids were toddlers, my two younger kids wouldn't eat their meal because they knew dessert tasted better.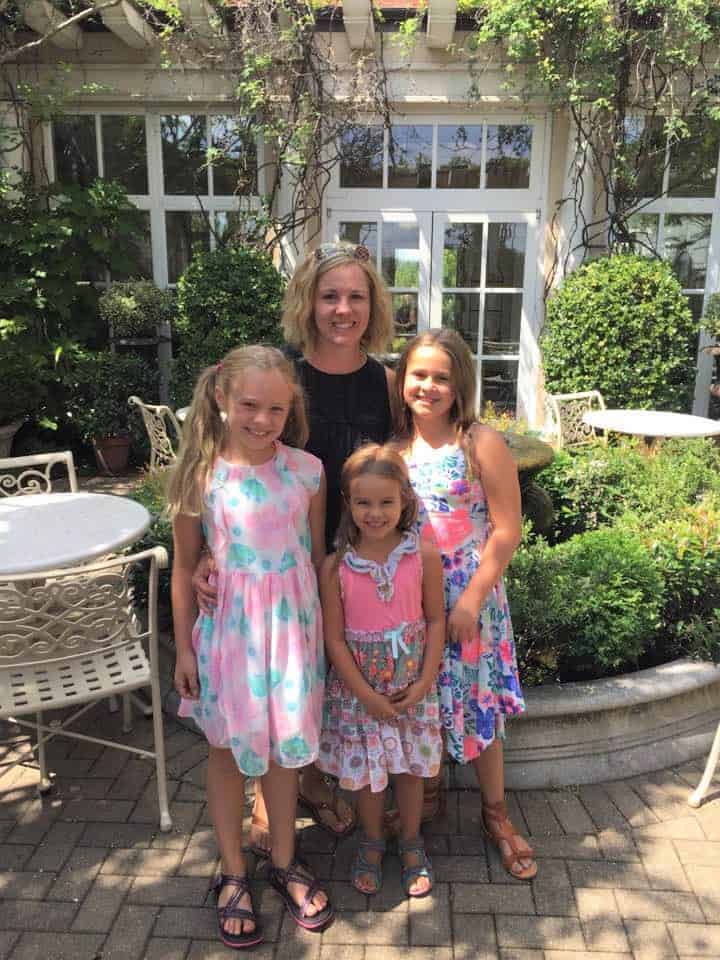 How did you solve this problem?
We didn't want to restrict dessert drastically, but we wanted to encourage healthy foods and give them back some control, so we designated Fri-Sat-Sun as "dessert nights".
Sometimes they still ask, "is it a dessert night?" in the middle of a meal they don't love, but if it's not a dessert night, they need to "eat enough to make it to breakfast," which is entirely up to them. It has taken the fight out of eating healthy foods and give them control. Only they can decide if they are hungry.
Now that they are older, I've figured out it works well to try new things on non-dessert nights because they will usually eat it if they are hungry and dessert is not an option!
When bringing foods into your home, what factors influence your food choices the most?
I try to choose real, whole foods as much as possible and limit processed foods. When choosing processed foods, we look for low sugar, avoid trans fats, and limited ingredients. But we do enjoy treats pretty regularly as well so they learn to balance them.
In what ways do you encourage healthy eating in your home?
We provide a wide variety of real whole foods (fruits, veggies, cheeses, yogurt) that can be eaten at any time. I provide a real-food dinner every night. Breakfast needs the most work with cereals, bagels, and pancakes as big winners although I eat eggs every day, they haven't caught on!
I also pack their lunches for school every day, always with a fruit, a vegetable, and a main source of protein/carb.
What struggles do you face with your kids while implementing healthy eating in your home?
With three kids, the biggest struggle is everyone has different preferences. I try to respect that in my meal planning, but I do not cook separate meals. I think it is important to cook one meal for the family and eat together. They have more choices for breakfast and lunch.
What is your #1 tip for raising healthy kids and how has this tip worked for your family?
Don't worry so much! If you offer (and eat in front of your children) a variety of real, whole, minimally processed foods and focus on cooking and eating together, this is 90% of it! The other 10% will work itself out in most cases if you can keep mealtimes from being a stressful power struggle.
What is your family's favorite recipe?
We have many favorites, but this Chicken Burrito Bowl many will agree is kid-friendly and bonus, it's easy and real food!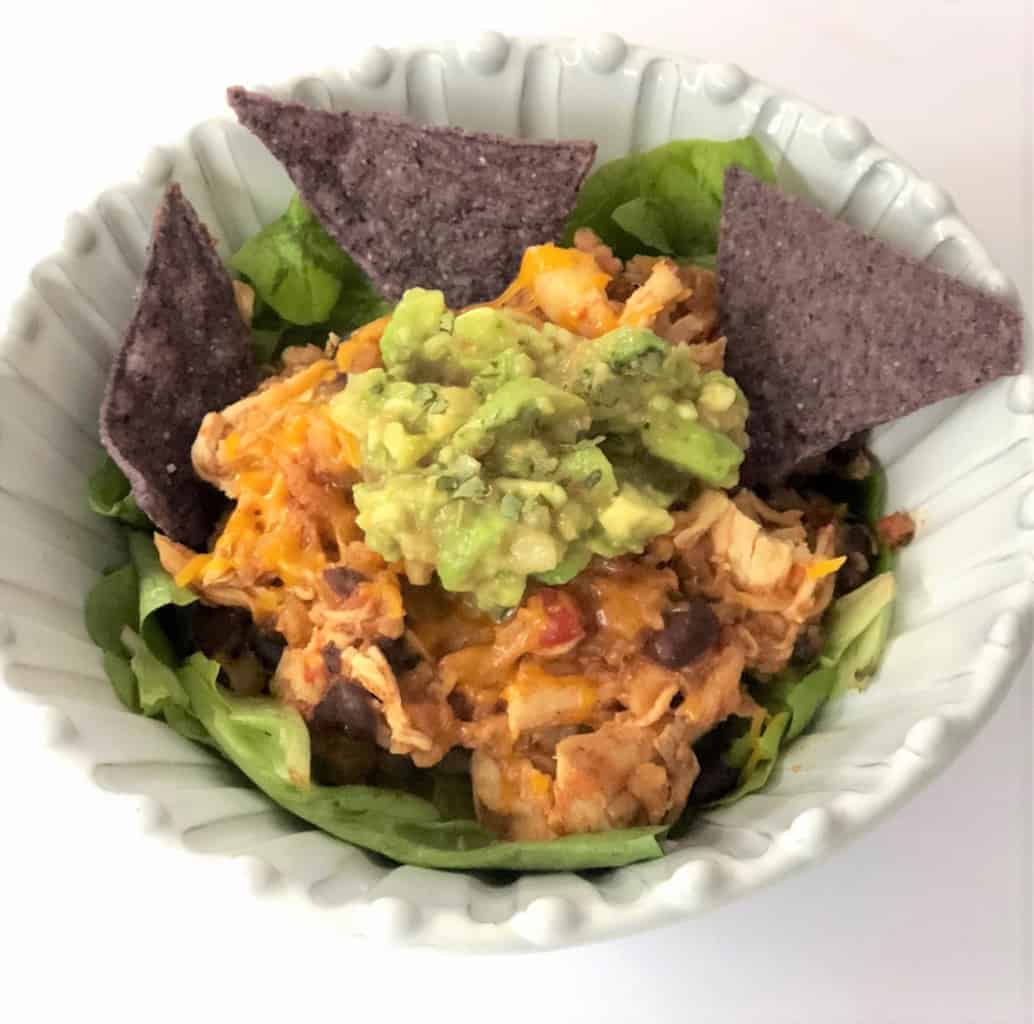 A big thank you to Diane for sharing her story!
Join Diane on Social Media Below!
FREE Kids Cooking eBook!
Do you want your children eating a more varied diet, but wonder how to get more fruit and veggies into their meals & snacks? This eBook is a fun filled way to get kids eating better while having age appropriate fun!