According to The Popcorn Board, Americans consume 13 billion quarts of popped popcorn annually or 42 quarts per man, woman, and child. It is one of the most wholesome and economical foods available.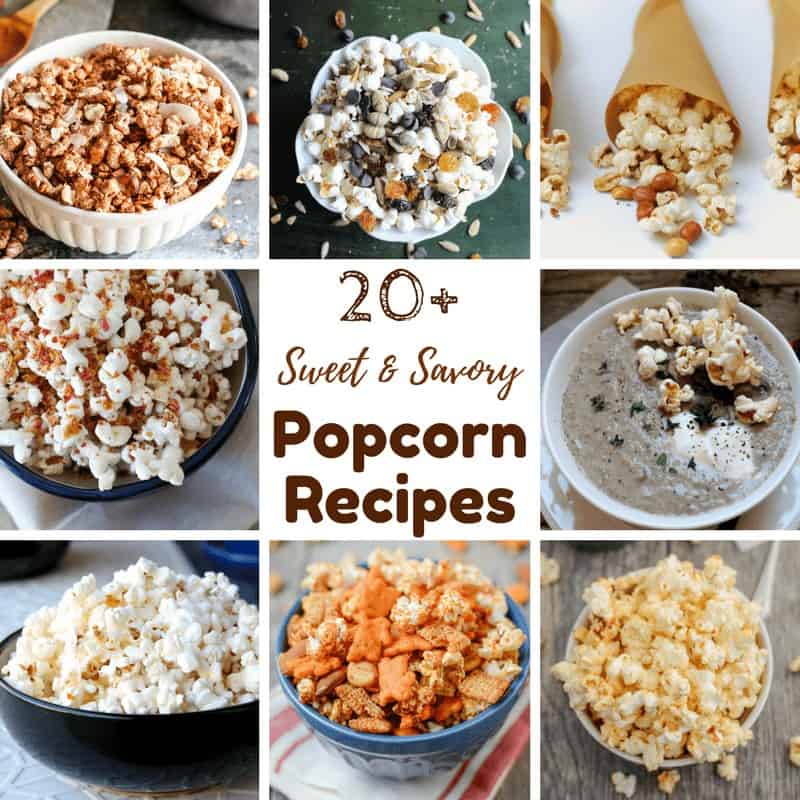 Todays Mom Kitchen Tips & Tricks is all about the delicious & versatile food - Popcorn.
Keep reading to learn about the health benefits of popcorn, along with over 20 amazingly delicious recipes for popcorn.
Is Popcorn a Healthy Snack?
According to Joe Vinson, Ph.D., in an article on the site ACS Chemistry For Life, he states,
Popcorn may be the perfect snack food. It's the only snack that is 100 percent unprocessed whole grain. All other grains are processed and diluted with other ingredients, and although cereals are called "whole grain," this simply means that over 51 percent of the weight of the product is whole grain. One serving of popcorn will provide more than 70 percent of the daily intake of whole grain. The average person only gets about half a serving of whole grains a day, and popcorn could fill that gap in a very pleasant way.
Popcorn is one most popular snack foods, and when prepared correctly, can be one of the healthiest foods too.
Calories in popcorn
In a 3 cup serving of plain popcorn, there are just 93 calories.
Carbs in popcorn
In the same 3 cup serving size of plain popcorn, about 80% of the nutritional makeup is from carbohydrates, about 19 grams. Of those, 3.5 grams come from dietary fiber.
Read more about the benefits of Popcorn
How To Cook Popcorn on the Stove:
How to Make Popcorn on the Stove Top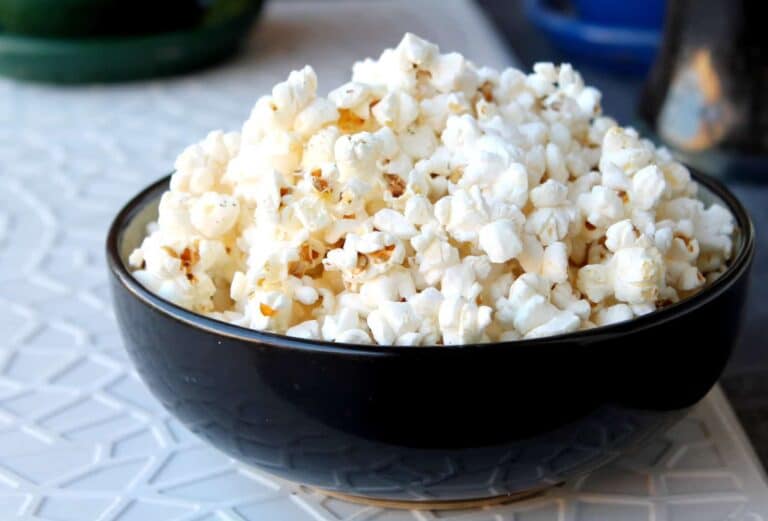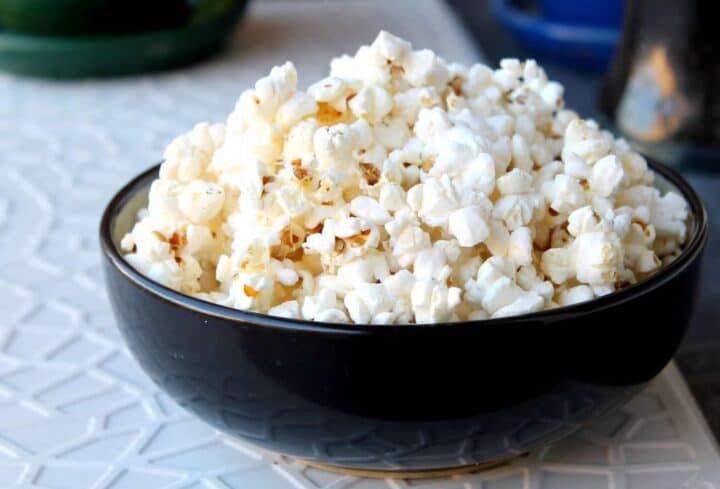 Popcorn Recipes
Sea Salt & Cracked Pepper On The Stove Top From Healthy Ideas Place
Stovetop Taco Popcorn From Mom's Kitchen Handbook
Sweet & Spicy Popcorn Snack Mix By The Lean Green Bean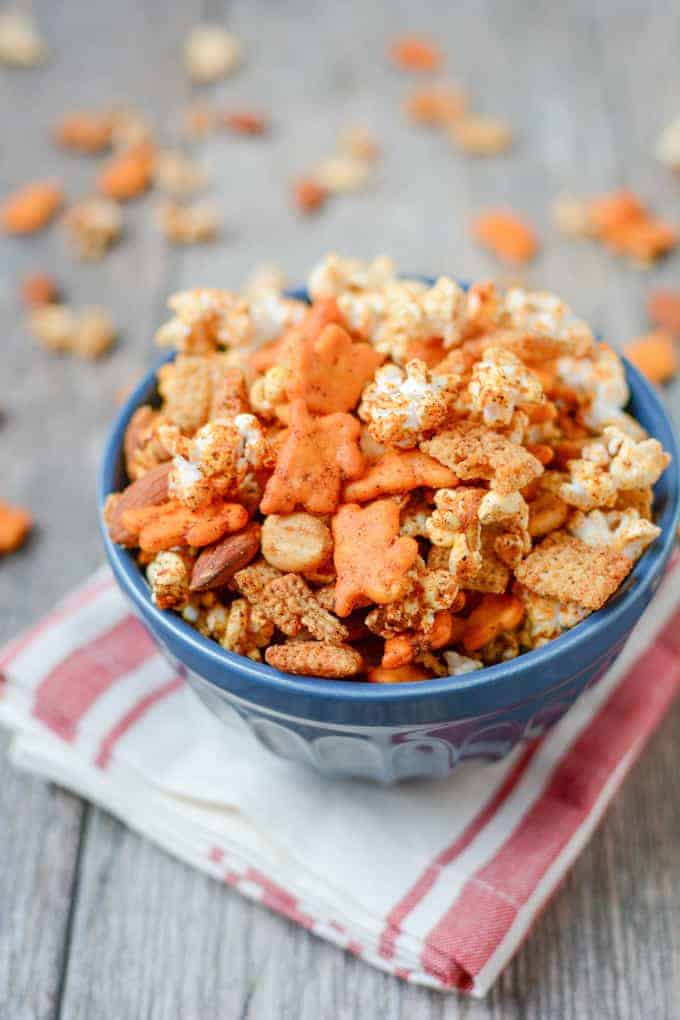 Popcorn 3 Ways By Nourishing Plate
Spicy Ranch Popcorn By The Lean Green Bean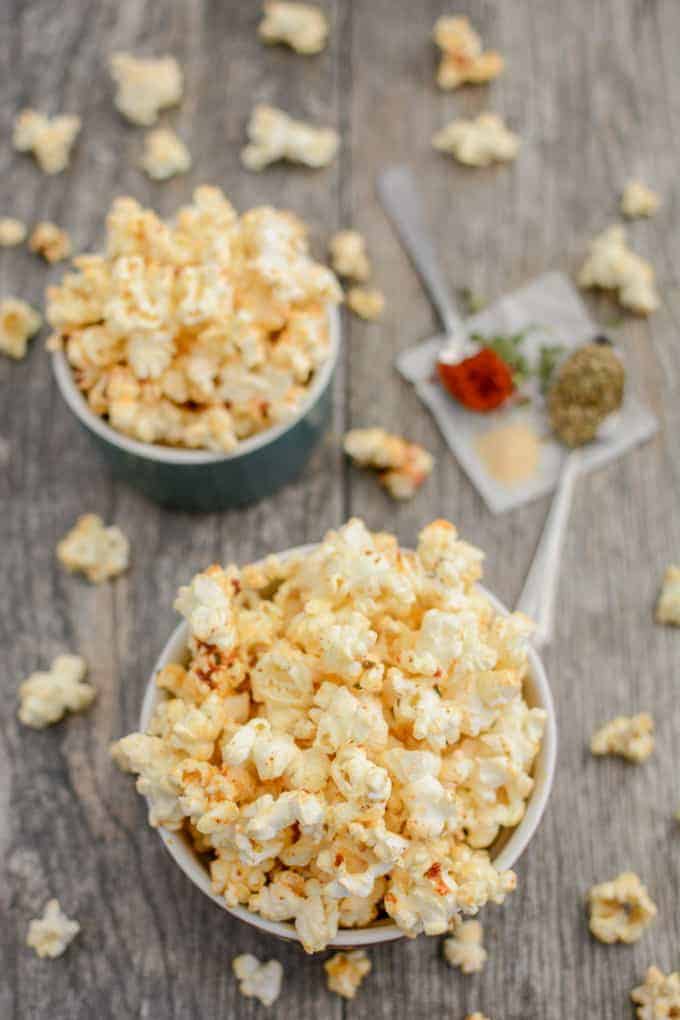 Olive Oil Popcorn with Truffle & Rosemary By Rachel Heartly Nutrition
Lime & Black Pepper Popcorn By How To Eat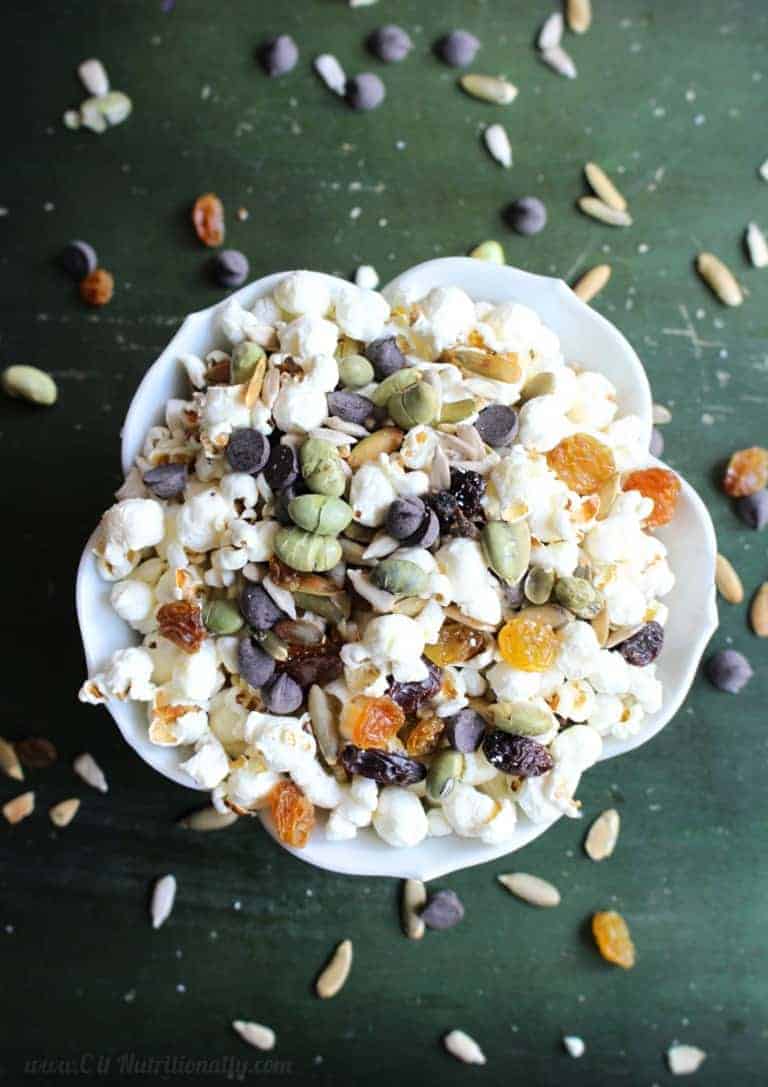 Nut Free Snack Mix By C It Nutritionally
Gourmet Popcorn Bar By Holley Grainger
Cheesy-Veggie Chip Popcorn By RDelicious Kitchen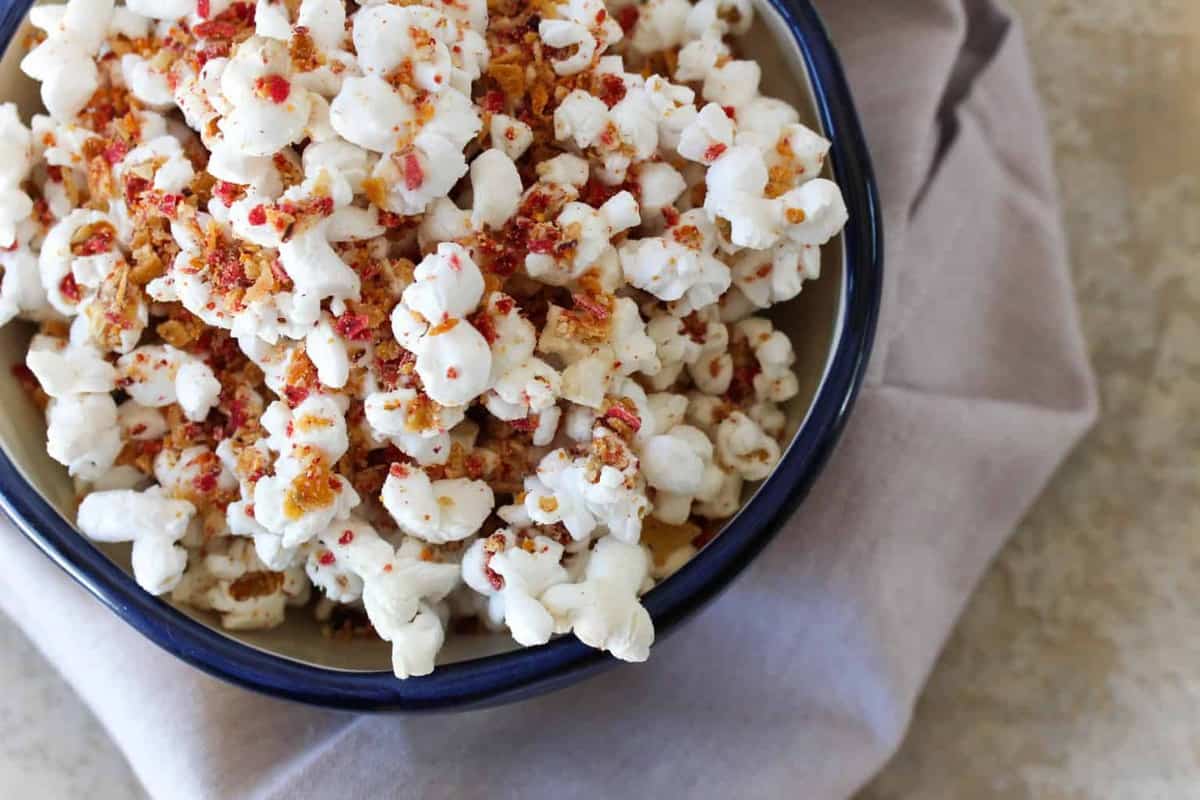 Chocolate Peanut Butter Balls By Sinful Nutrition
Honey Spiced Popcorn By Live Best
Savory Pizza Popcorn by Foods With Judes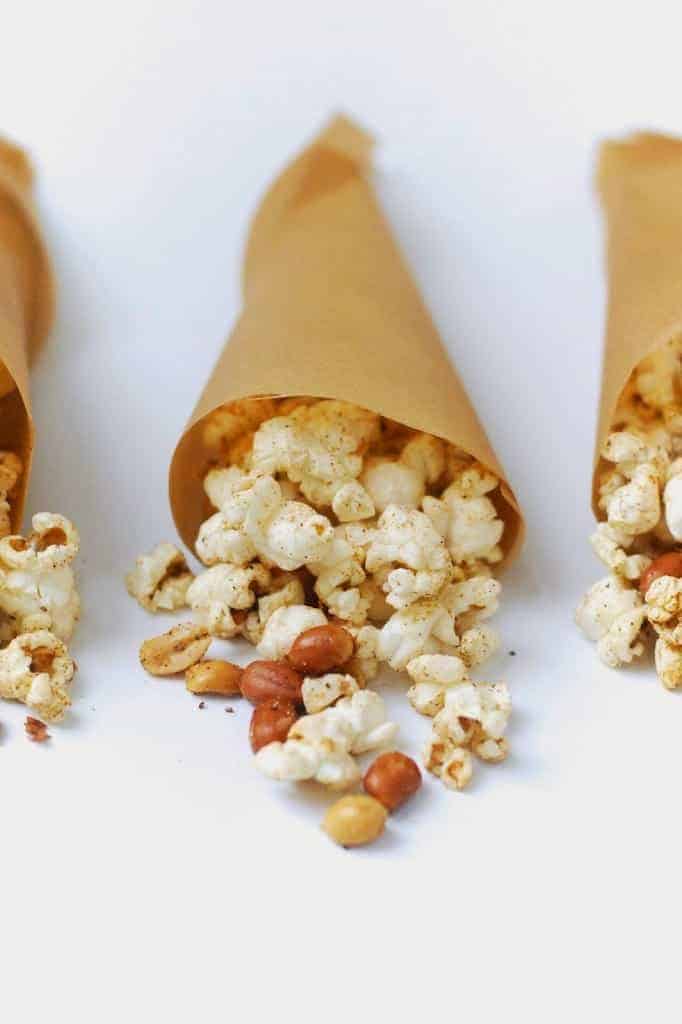 Old Bay Popcorn & Peanuts by Kumquat
Sriracha Lime Popcorn By Mom's Kitchen Handbook
Chocolate Almond Popcorn By Once Again Nut Butter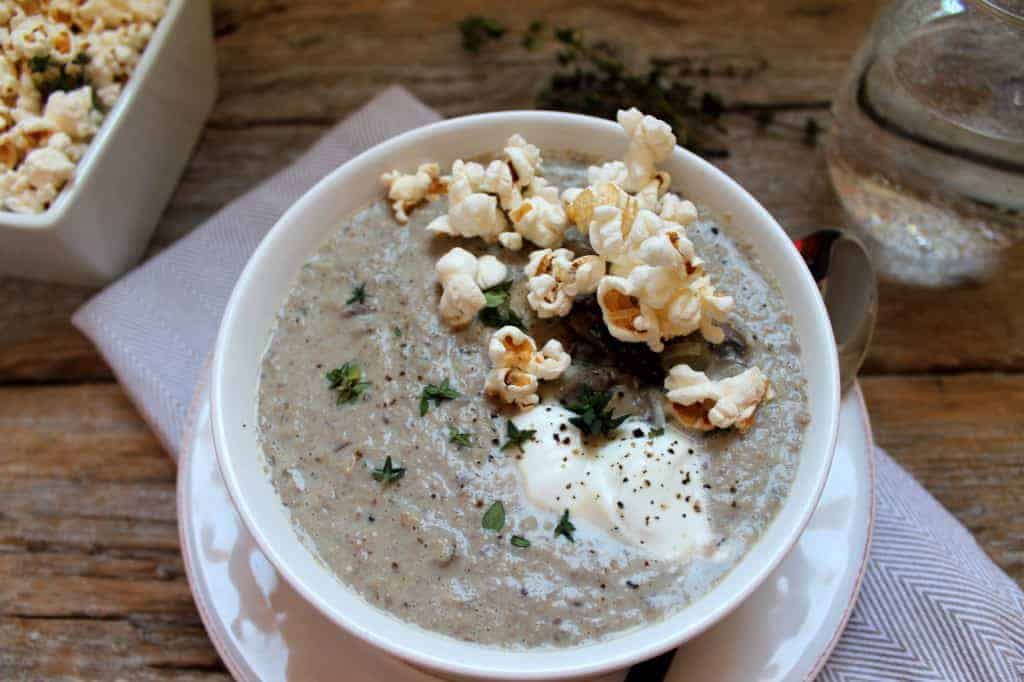 Creamy Mushroom Soup Topped With Popcorn By Jenny Shea Rawn
4 Homemade Popcorn Recipes By Sarah Koszyk
Dark Chocolate Hazelnut Popcorn by The Grateful Grazer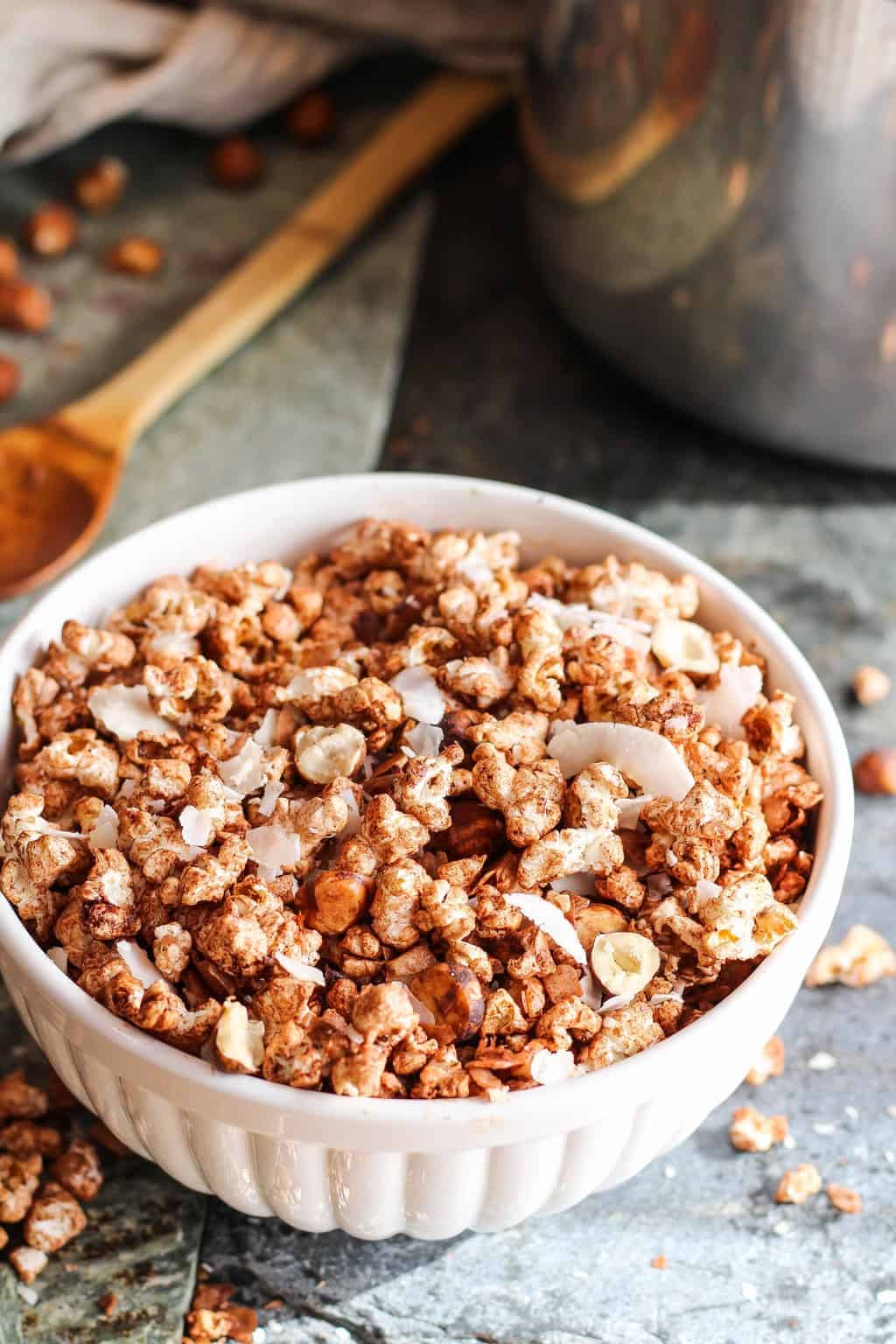 3 Sweet & Savory Popcorn Seasonings by Create Kids Club
Chocolate Covered Strawberry Popcorn Sprinkle By Dana White Nutrition
Need A Popcorn Maker?
This one looks pretty handy!