No-Bake Recipes for Kids include everything from snacks to meals, drinks, and desserts. If your kids enjoy cooking they are going to love trying these delicious recipes. Grab your aprons and get cooking!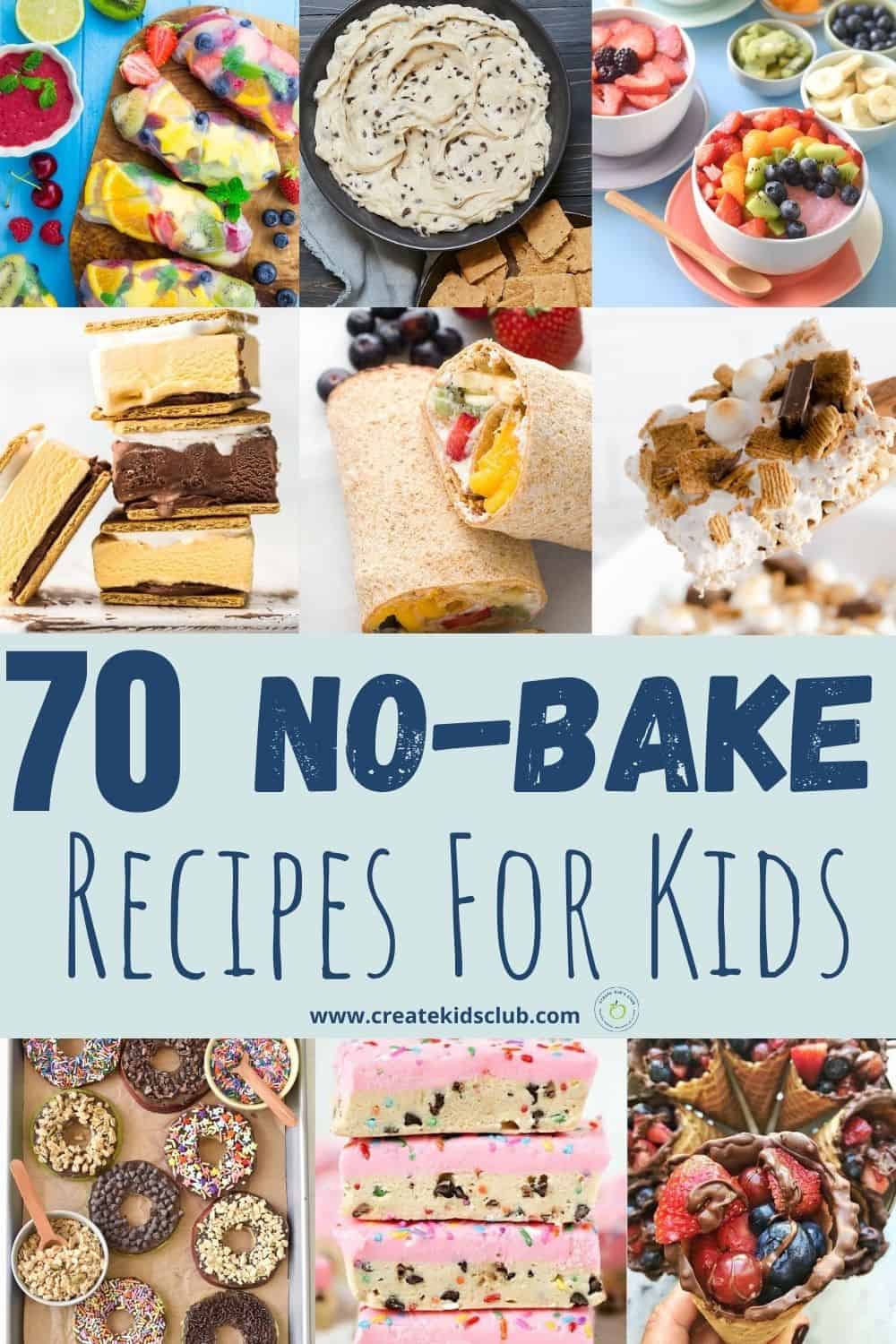 Have a budding chef ready to let his or her creativity shine? These no-bake recipes are great for young chefs to learn independence in the kitchen. Get kids cooking as they follow step-by-step to create delicious and nutritious recipes. No oven time is required in any of these 70 easy no-bake recipes for kids!
The whole family should be ready to be official taste testers once your kid chef steps foot in the kitchen. Everyone will be super impressed with the appetizing recipes your child creates!
If you enjoyed any of the recipes make sure to leave a comment below! Then follow me on social media and tag #createkidsclub if you make the recipe. I love seeing what you come up with!