A meal that both kiddos like. It is always my goal, but it can be hard to achieve.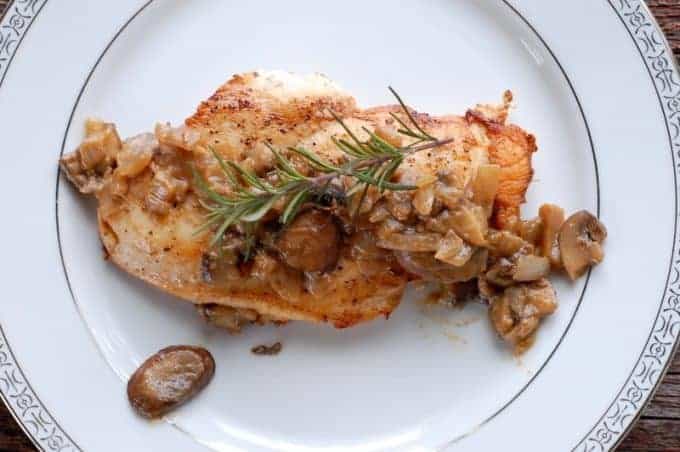 I love simple, quick recipes. Mushroom Chicken qualifies as both.
Chicken is a staple at my house, but at times, it can be pretty bland and is easily over cooked. I was in need of a new idea. Looking to what I already had on hand, I grabbed some mushrooms and opened a bottle of wine. Wine always makes things better, right? It did with this dish, and I am so glad those mushrooms were in my fridge. They led me to a recipe I will be making for years to come.
How do we make tender and flavorful chicken breasts?
One key is to use a mallet. This article explains why pounding chicken breasts results in a better product: "Ask The Food Lab: Why Do We Pound Our Breasts?". With a name like that, it is a must read 😉 But in all seriousness, using the mallet helps the chicken cook evenly. One end is no longer thicker than the other. The pounding action breaks down the muscle fibers, tenderizing the meat. This thinner chicken will cook quicker, so do not over cook. Chicken is cooked at 165 degrees.
To avoid raw chicken juice splattering all over your kitchen, simply place some clear plastic wrap over the chicken before tenderizing. Don't have a mallet? Grab a hammer 🙂
If you don't have a pan large enough to fit 4 chicken breasts, divide into 2 pans. Split the butter/oil, half in each pan. Once the chicken breasts are cooked and removed, pour the chicken drippings all together into one pan to sauté the onion and mushrooms and continue with the recipe.
Chicken can be pretty bland if not flavored properly.
To flavor chicken without adding lots of fat or salt, spices are a great starting point. Try different blends to see what your family likes best. Squeezing fresh lemon or even orange juice on the chicken breasts before cooking adds a flavorful twist.
This Mushroom Chicken recipe adds flavor with thyme, chicken broth, and wine. The alcohol cooks off, don't worry! The drippings from the cooked chicken are used as well, providing an extra flavor boost.
[bctt tweet="A simple #chicken #dinner sure to please even the pickiest eaters. Mushroom Chicken #glutenfree "]
[yumprint-recipe id='14']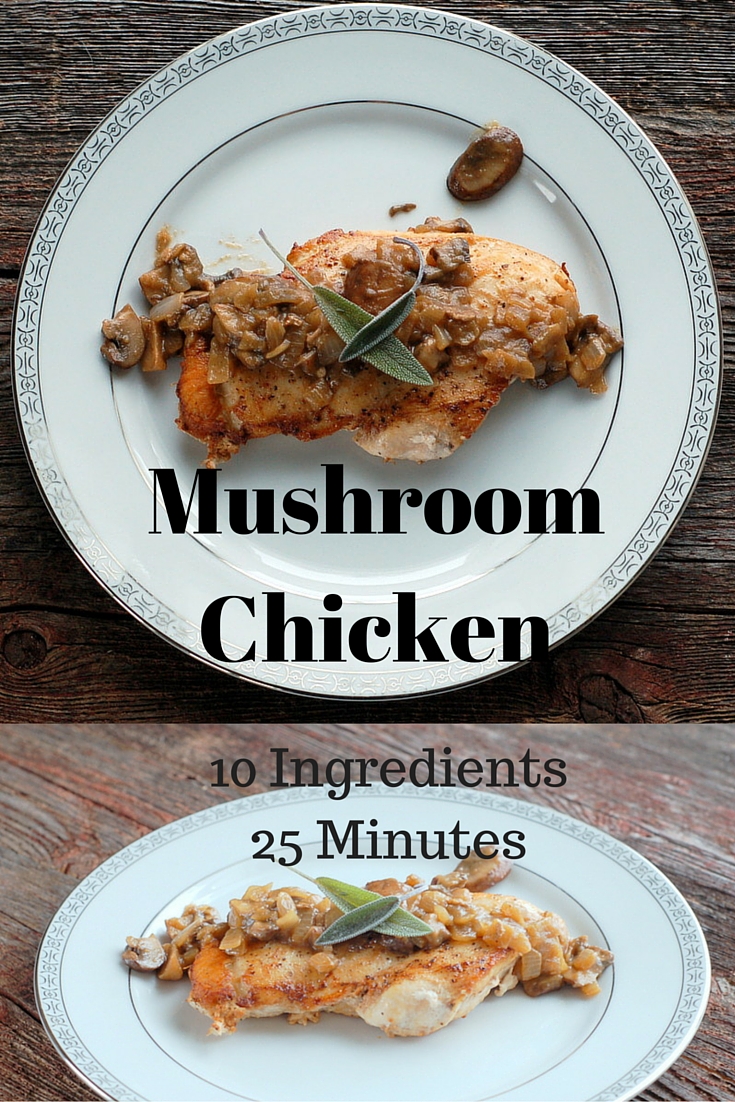 What spices do you flavor your favorite chicken dish with?
No Time To Cook?
Make dinner a breeze with these 10 Kid Favorite Crockpot Recipes! Get your FREE eBook Now!