Leave lunchtime meal prep to your kids with this printable school lunch worksheet. Kids will have fewer complaints about what gets packed in their lunchbox because they get to choose. You'll save money by using leftovers and foods already on hand.
The school year is half over, let's get re-inspired with school lunches. Keep reading to learn how to easily meal prep for lunch by handing the choices over to your children.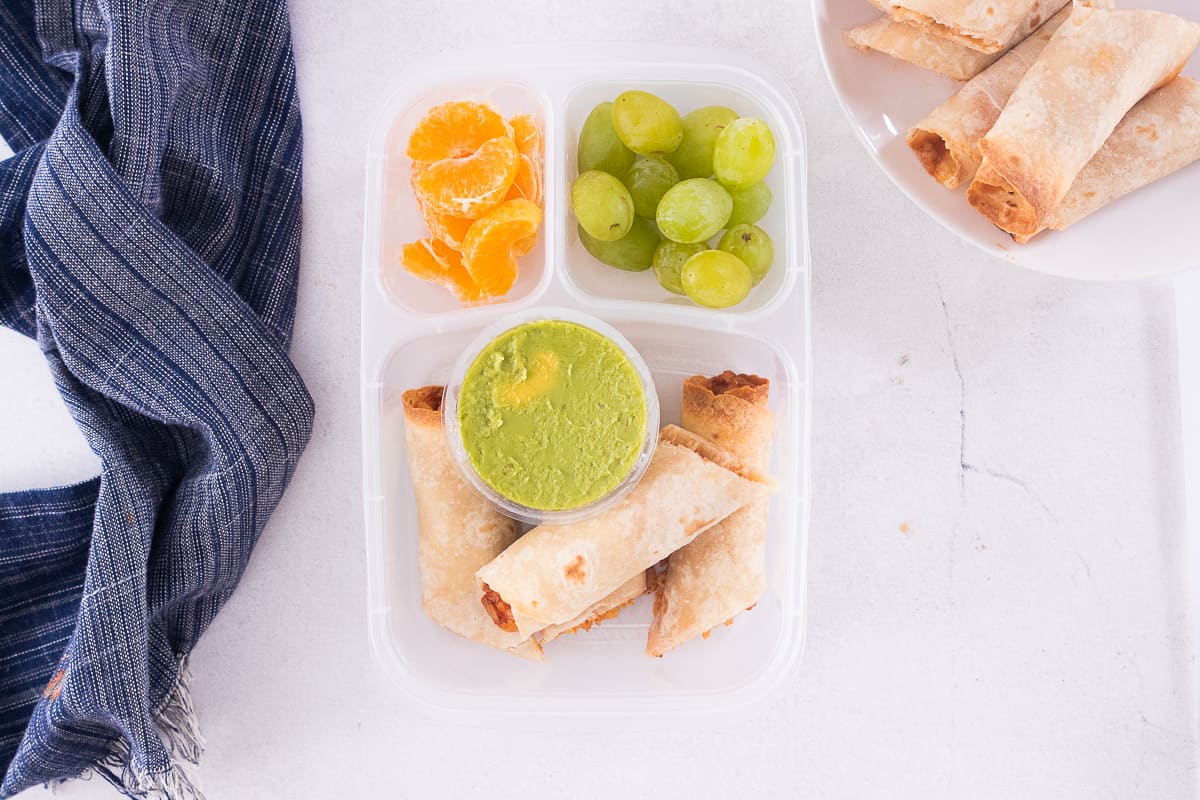 If you're like me, packing lunchboxes gets to be a tedious task. However, with the help of our partnership with the Healthy Family Project and their Mission for Nutrition 2022, we are working to get families re-inspired at lunchtime!
If you struggle with a child who returns home with most of their lunch still in the lunchbox or constant disagreements on what should go into the lunchbox each day, this worksheet will be a lifesaver. The printable worksheet below is a time-saving (and energy-saving!) resource that makes packing school lunch so much easier!
Hand over the decision-making to your children and see how much better they eat lunch and enjoy morning arguments ending.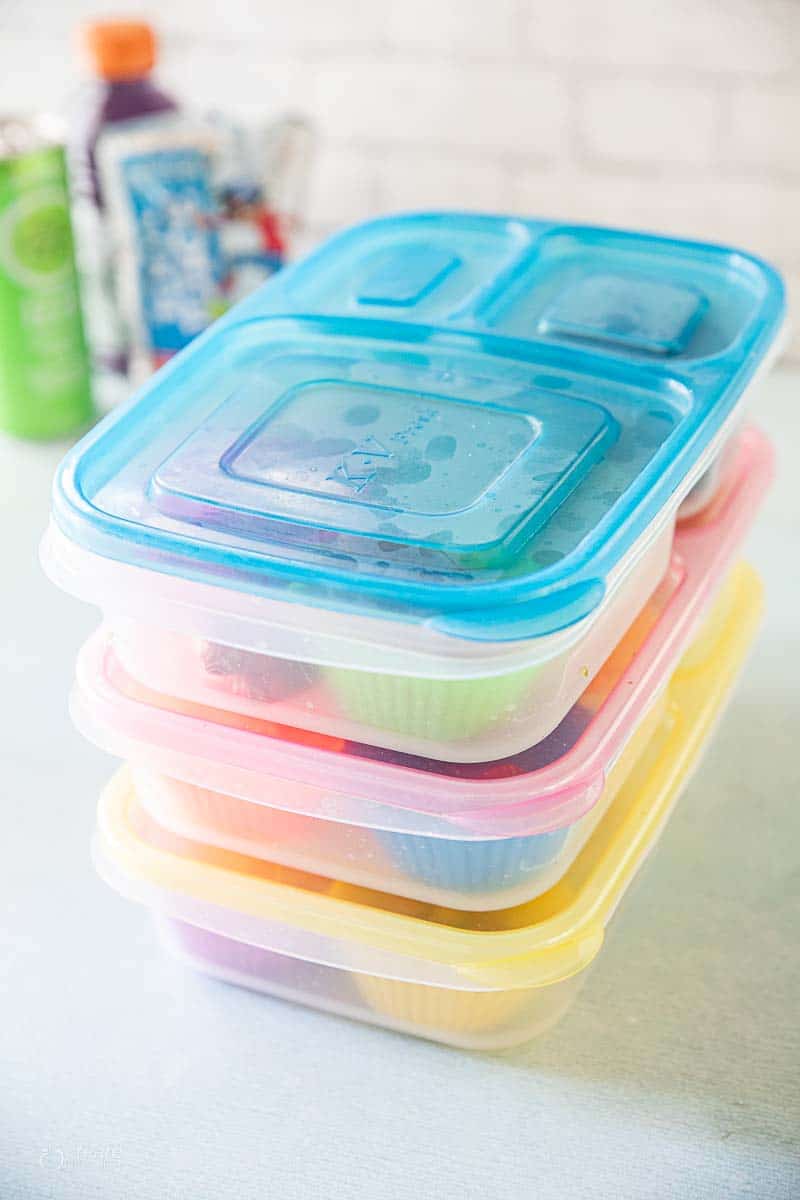 When kids get to make their own choices, they tend to eat better. The following tool gives control to the child, while parents guide them without the child even realizing it.
Meal Prep for Kids
Here is how we recommend the worksheets use:
Print 1 sheet for each child over the weekend
Fill in the boxes with foods on hand your child can choose from
For Entrees:
Include leftovers from dinner
Items from the freezer (start freezing small portions of leftovers for this purpose)
Staples that are always available such as PB&J, or a turkey sandwich.
List fruits, veggies, and any additional options you're ok with your child choosing
Hand it over to your child to pick their menu for the week
Meal prep for lunch for the week done! 5 days pre-planned in advance.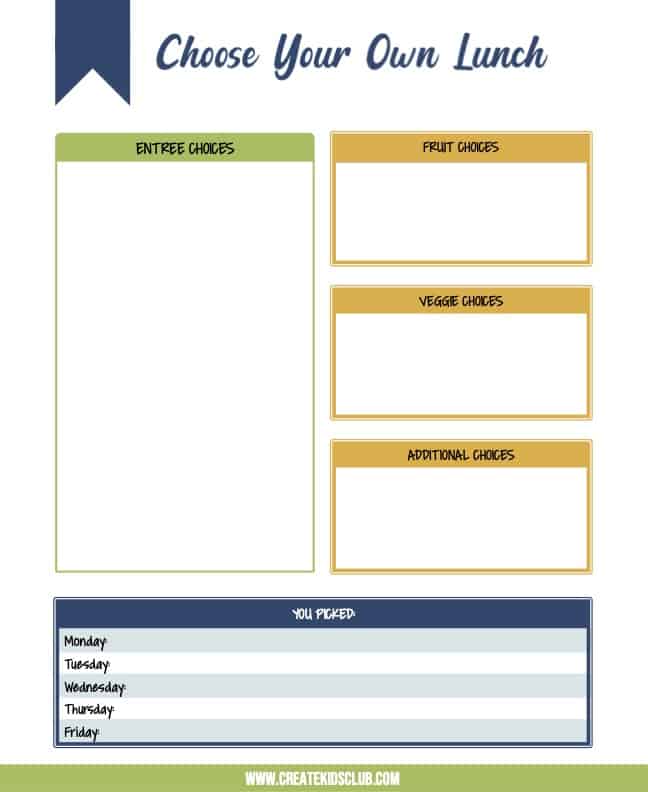 Take a look at the worksheet in action.
Here are the choices I wrote for my daughter: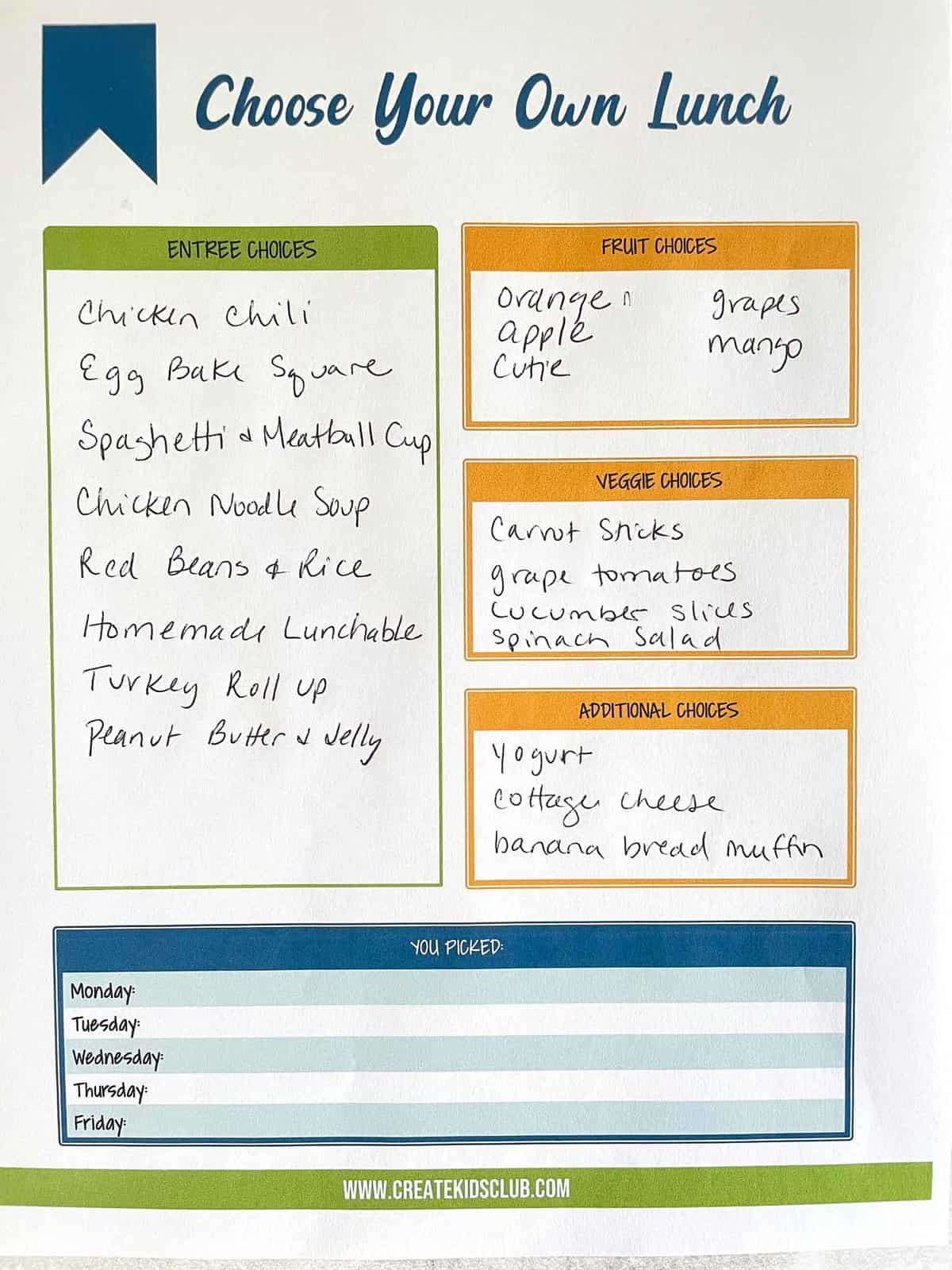 I'll admit, when I first presented the sheet to her, she wasn't super thrilled. After she gave it some thought, she started filling out the form, not exactly as I would have directed her to, but I kept my mouth shut and left it completely up to her.
Here are her selections: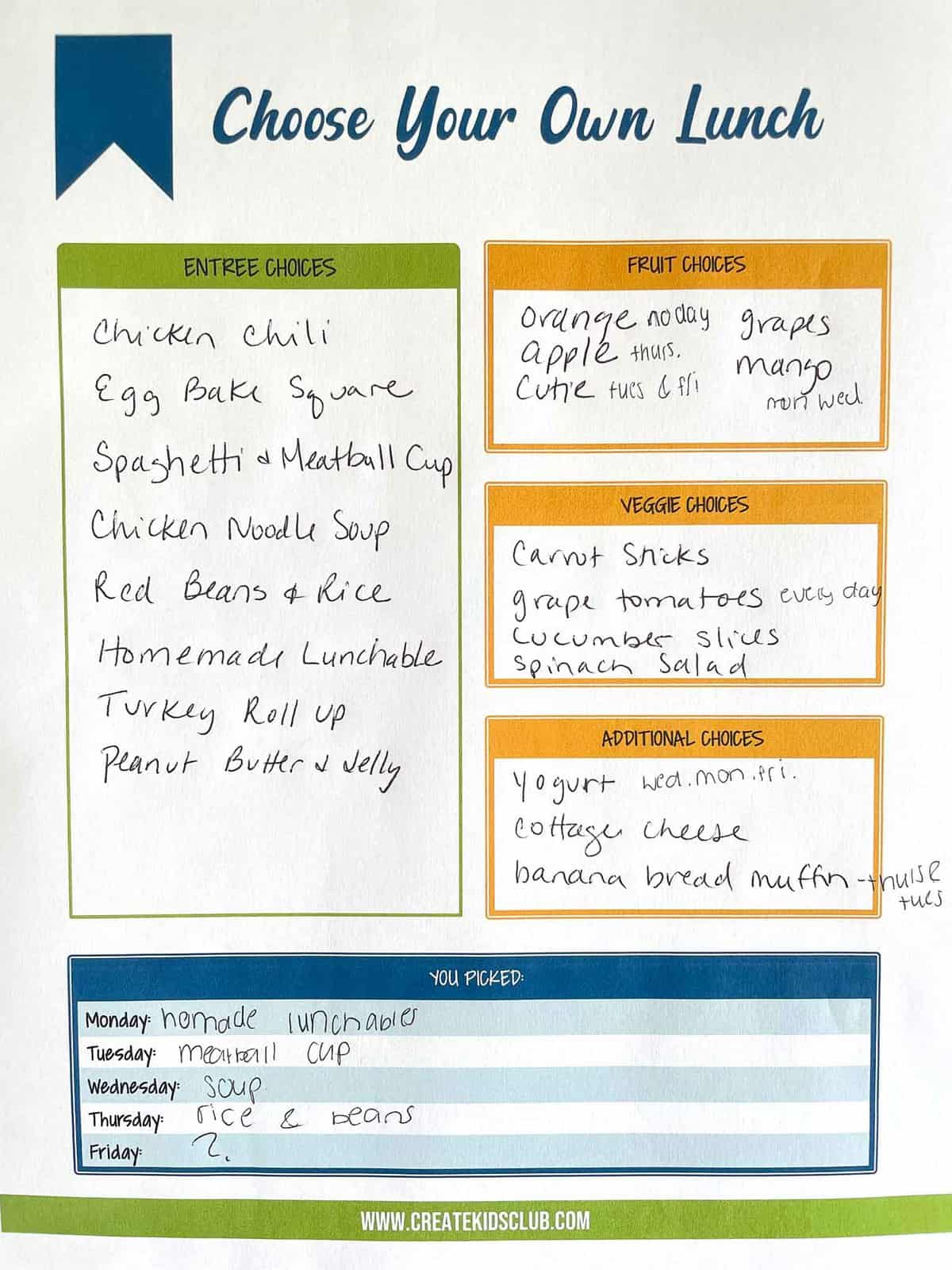 While she didn't completely fill it out, I was thrilled at how much this helped me pack her lunch each day – I could simply look at the sheet and pack items she chose.
By writing down the foods in the house and letting your child choose, you may be surprised at what they choose. I added mangos, but I would not have packed mangos for her, she's never asked for them before and I assumed they would be wasted if packed. She even came home from school telling me how much she liked those mangos in her lunch. That's a win in my book.
By week 2 we were both learning. This piece of paper has changed my mornings! I hope it helps you just as much. 🙂
Meal Prep for Toddlers
If you have small children who are unable to fill out the form on their own, help them read the choices and let them circle items they would like. They could even color-code it by day. Make it fun & get them involved – it will make your mornings much easier!
Recipes for Kids to Make
More Meal Planning Tips and Recipes
SaveSave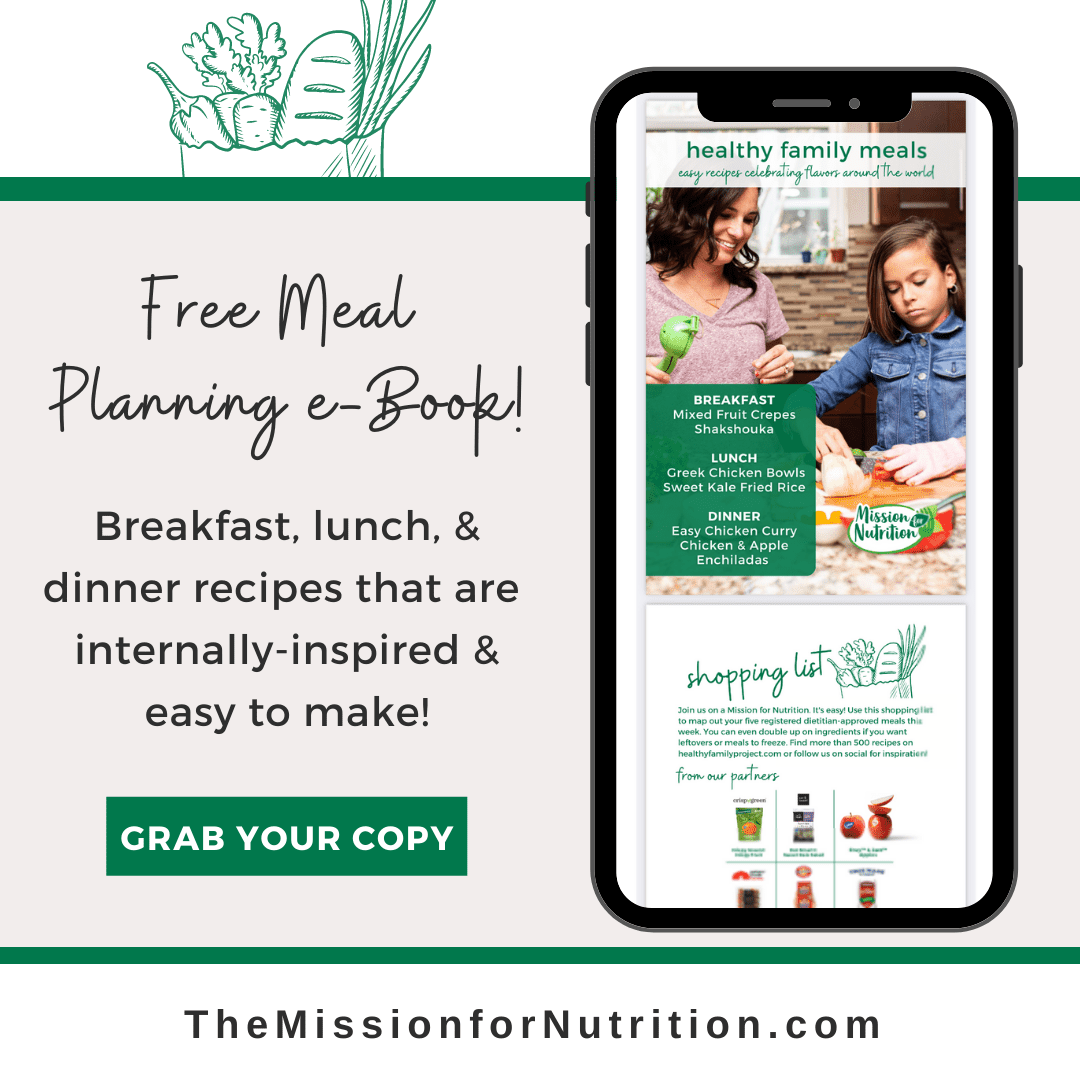 SaveSaveSaveSave
SaveSave
SaveSaveSaveSave
SaveSave
SaveSave