Make meal planning a breeze with these printable meal-planning spreadsheets. Reuse them week after week by placing them into a sheet protector. Hang them on the fridge with a magnetic dry-erase marker to mark things down as needed.
Meal planning can be overwhelming. We've found organization to be key and is why we created these meal-planning tools. You will be set to easily plan daily, weekly, and even monthly meals for your family without stress or frustration.
Check out a few popular meals as you start to complete the spreadsheet, Chicken Sausage Meal Prep Ideas and Healthy Crockpot Meals On A Budget.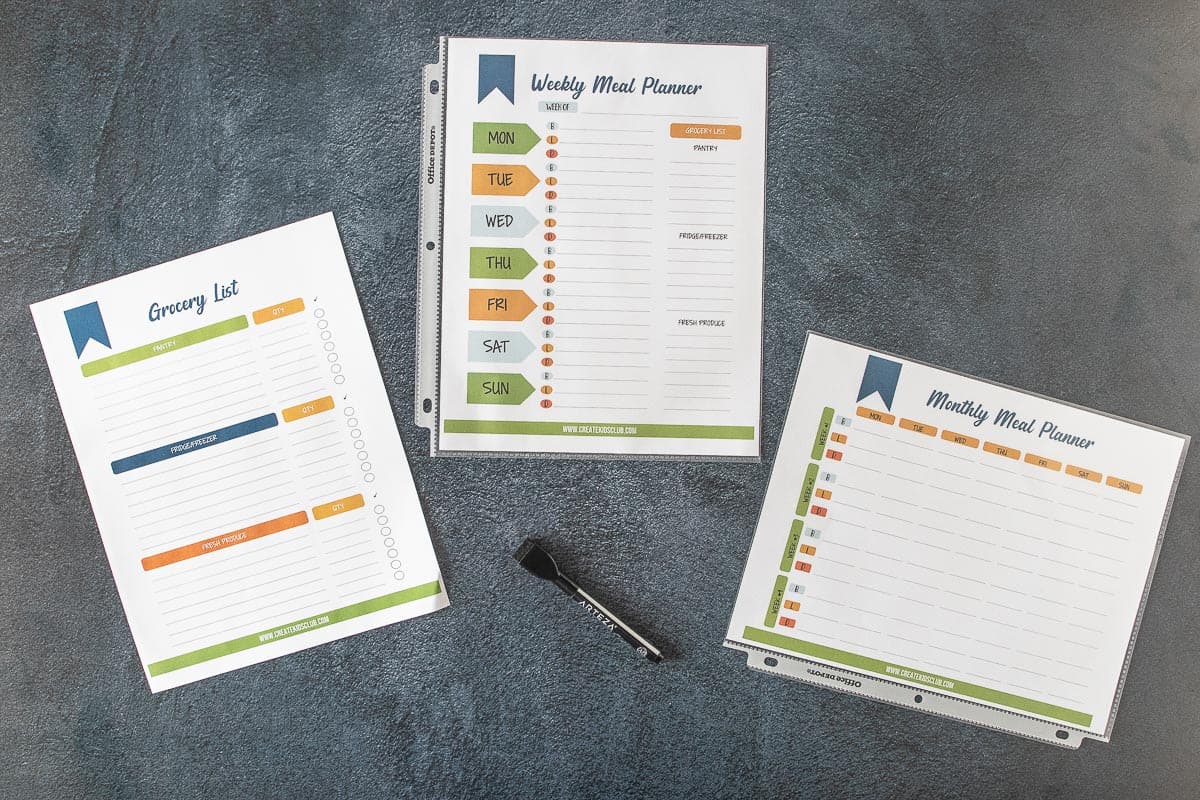 Writing a weekly meal plan and grocery list is meant to simplify mealtime. You can select easy recipes or recipes with ingredients you already have on hand. Either way, you can pick recipes that you know your family will enjoy.
Taking 30 minutes to plan out the week saves you from the last-minute worry of what you're going to make along with the money that might have been spent on take-out.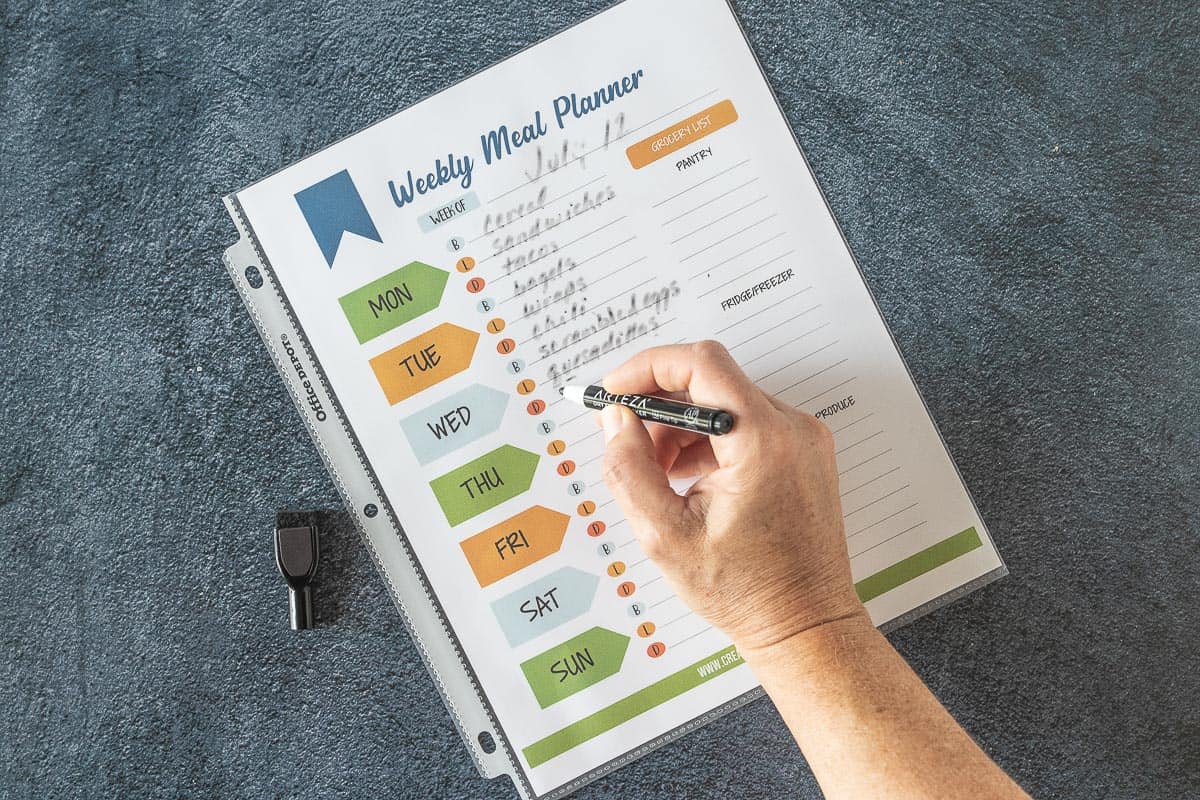 Have fun as a family by having everyone contribute at least one meal idea to find those recipes everyone will enjoy!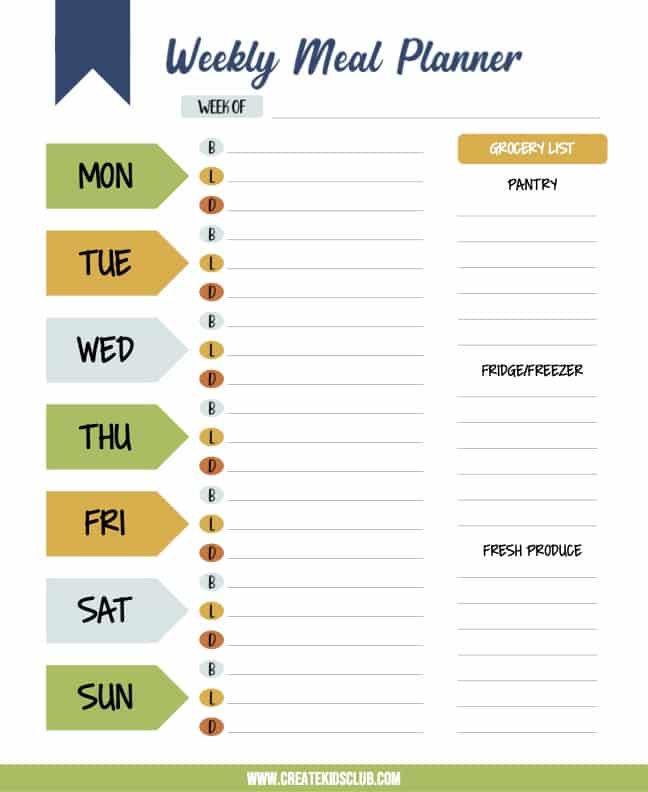 Start things off with this meal planner template where you are able to plan breakfast, lunch and dinner for the entire week. We know you could spend hours searching for recipes, which is why we narrowed it down and shared 7 days of meal favorites.
Weekly Meal Plan Ideas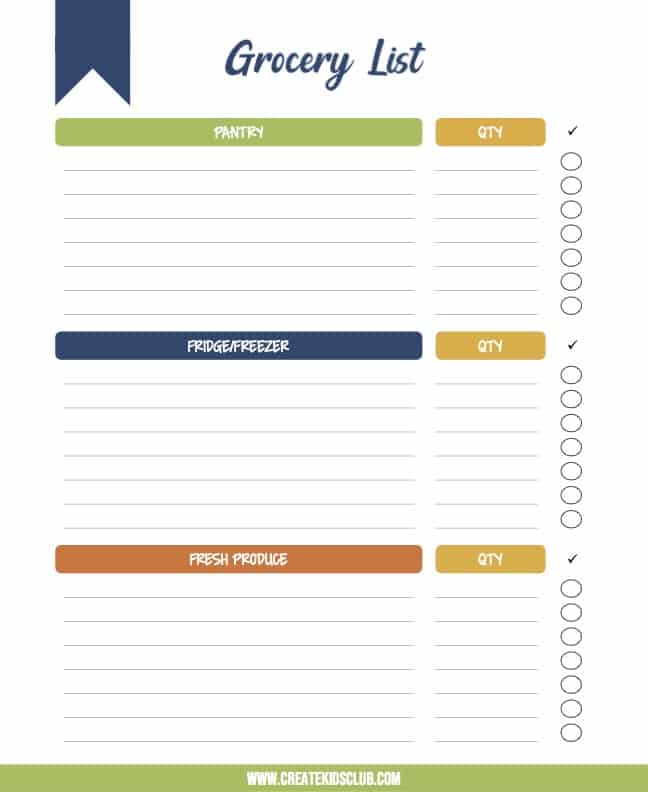 Printable Grocery List
After the recipes have been selected, see which ingredients you don't already have on hand. Those ingredients can then be listed on the grocery list template. The next time you head to the store, you can get everything you need for your weekly meals all in one trip.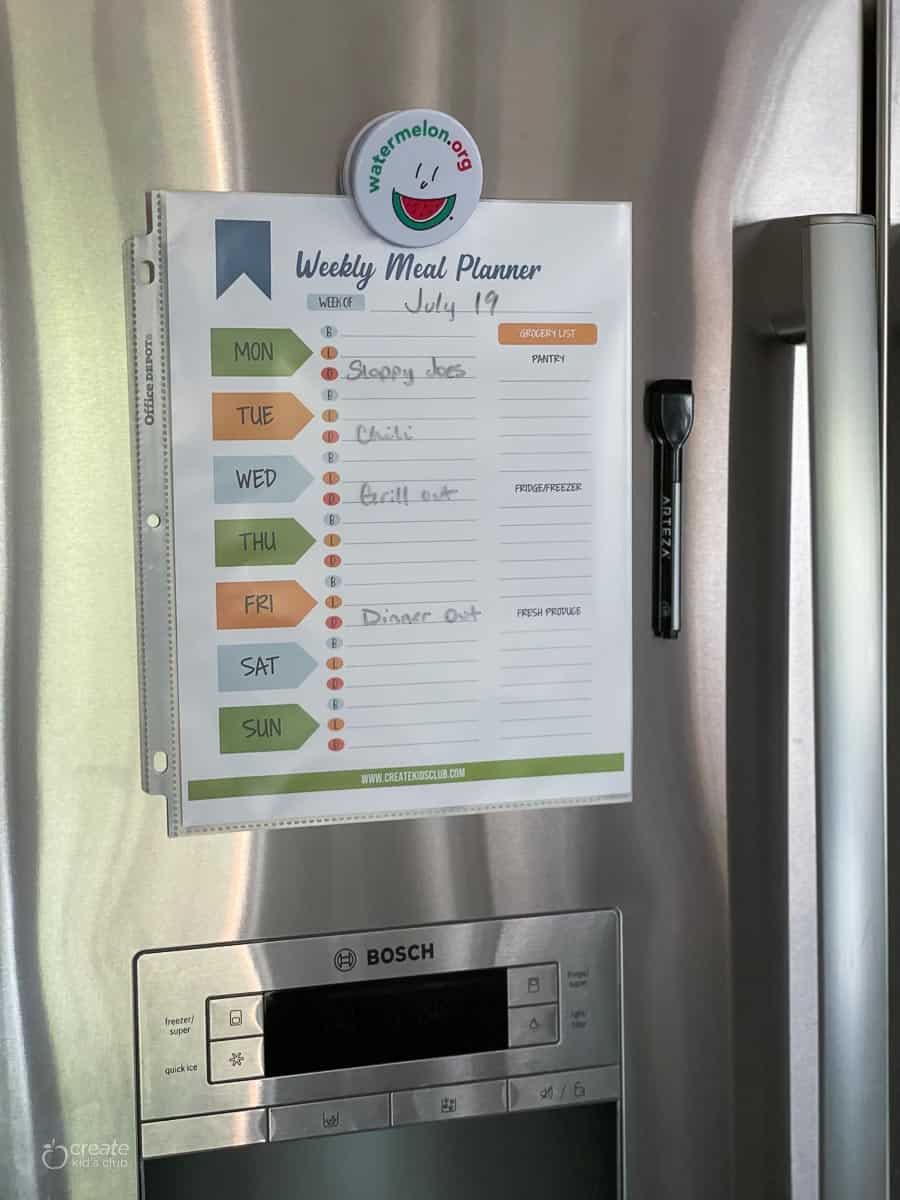 These templates can easily be slid into a sheet protector and hung on the fridge. It is a great way to keep the whole family informed on the meals for the week.
Printable Meal Planning Spreadsheets
Easy and FREE to download, you can start using these spreadsheets today!
More Meal Planning Tools
Here are a few additional resources to help make meal planning even easier!