Fruit dips and veggie dips are a great way to get children eating more fruit and veggies. These dips ideas all come together in less than 5 min. with just 2 ingredients each.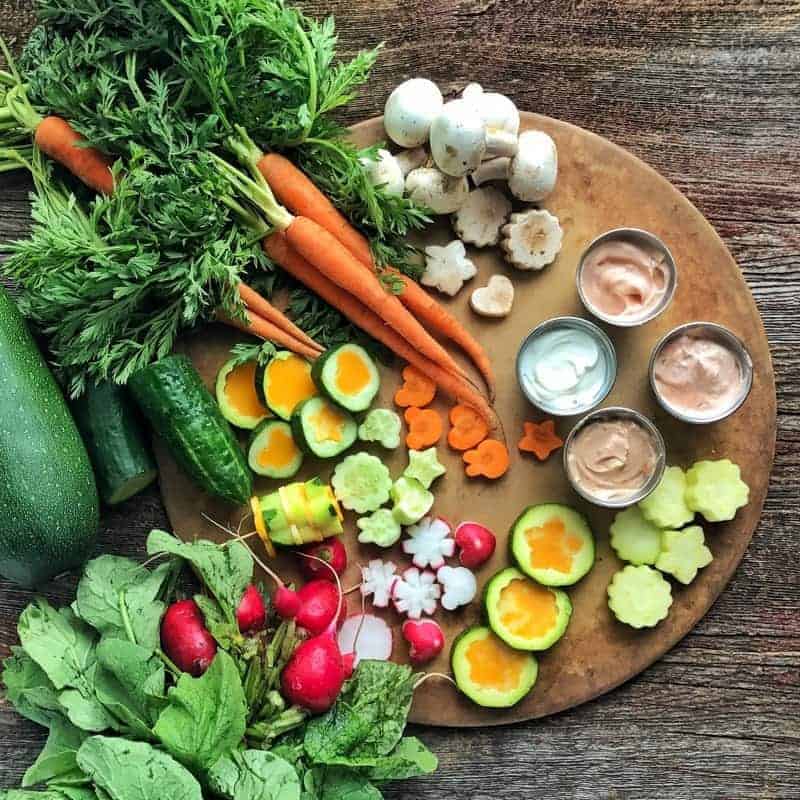 THIS POST IS SPONSORED BY PRODUCE FOR KIDS. THIS POST ALSO CONTAINS AFFILIATE LINKS. AS ALWAYS, OPINIONS ARE MY OWN.
Fruit and veggie dips for kids are simple to mix together and fun to make.
They are the perfect car-ride, after-school and lunchbox snack. Plus, these dips for kids parties, sleepovers and school events are always a big hit.
Making food fun for kids helps get them to eat foods they may not normally like to eat.
Check out this video for the tips and tricks to making healthy dips!
These kid-friendly dips will have your kids begging for more fruits and veggies – trust me 🙂 The following healthy dips for kids are so simple to make with just 2 ingredients per recipe.
Healthy Dips for Veggies:
Have you been on the search for a kid-approved veggie dip? Here are 4 tasty veggie dips to choose from! The sour cream creates a creamy base with a pop of flavor from the mix-in.
Yogurt Fruit Dip Ideas:
Fruit & dips are the perfect combinations. The tartness from the fruit combines perfectly with the sweetness from the dip. Which recipe do you think your kids will pick first?!
PRO TIP: You can use a base of vanilla or Greek yogurt for fruit dips. Look for brands with the lowest added sugar and let the mix-ins give the flavor that kids are looking for.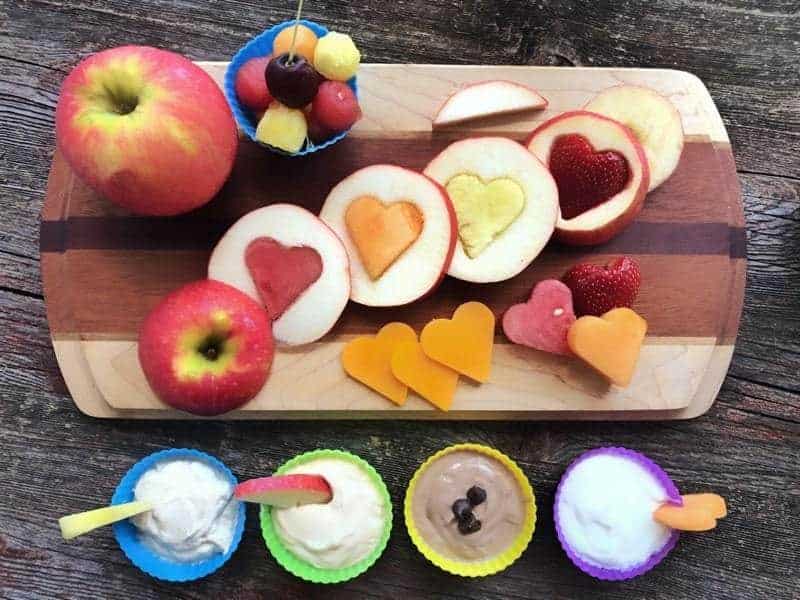 Remember keeping it fun encourages kids to eat more fruits and vegetables. Cookie cutters are one of my favorite ways to let kids be creative.
How To Easily Cut Fruit & Veggie Shapes
Grab a cutting board and veggies/fruit
Cut produce horizontally into slices
Use small cookie cutters or small containers or dishes that have shapes you could use to push through the produce.
WHAT VEGGIES WORK BEST?
cucumbers
carrots
zucchini
radishes
mushrooms
WHAT FRUITS WORK BEST?
watermelon
cantaloupe
muskmelon
pineapple
apples (brush with a little lemon juice mixed with water to avoid browning)
strawberries
PRO TIP: Cut shapes out of the fruit or veggie, then use the same cutter to cut a piece of cheese and fill in the space left. Let your kids mix and match!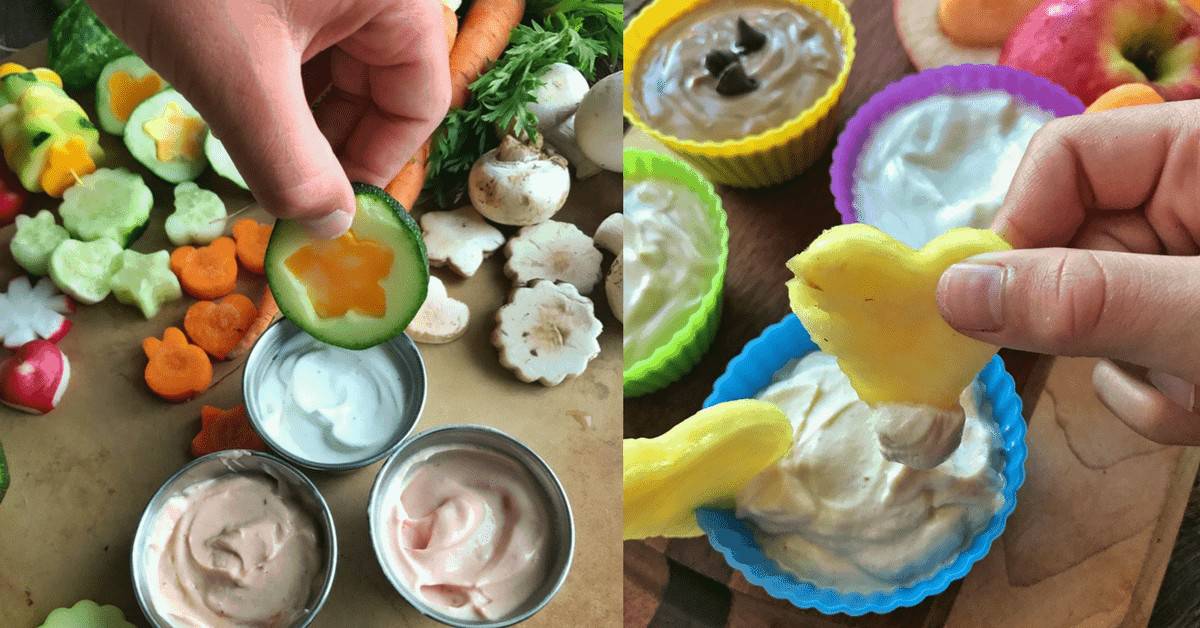 These are all healthy recipes kids love and approve. The possibilities are endless so let your kids get creative in the kitchen!
If you enjoyed the recipe make sure to leave a comment and a star rating below! Then follow me on social media and tag #createkidsclub if you make the recipe. I love seeing what you come up with!
Delicious Simple Family Recipes
Join Create Kids Club & get our 10 Favorite Crockpot Recipes ebook!