Do you feel guilty that you are rushed in the morning, shuffling kids off to school and yourself to work?
Do you wish you had more time (or desire) to make those cute, healthy lunches you see everyone posting about?
Do you wish someone could get through to your child the importance of eating at least one healthy food a day?
If so, I have your solution.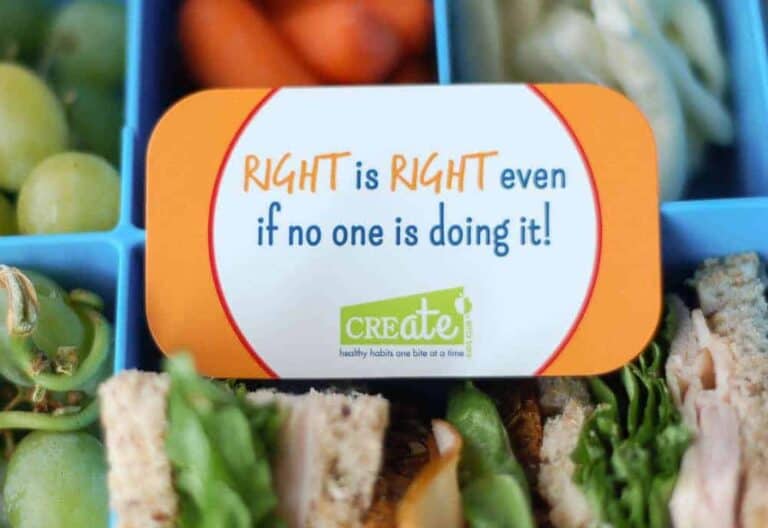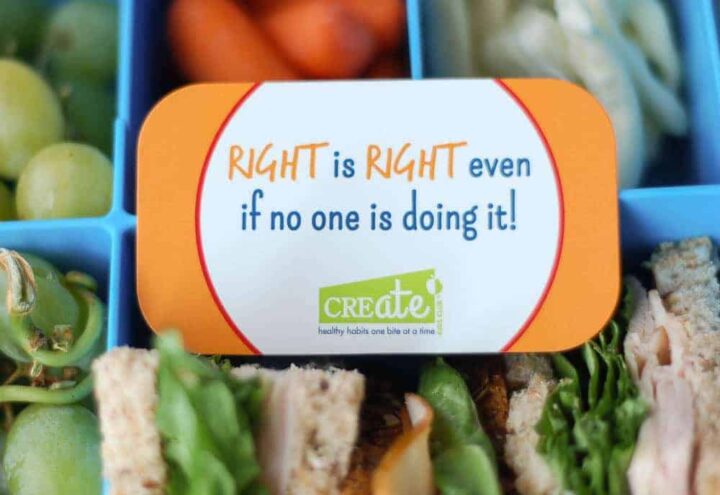 It's as simple as putting a lunchbox notecard in your child's lunch box. Each day at lunch your child will feel extra loved, have the best lunchbox notes that entertain the whole lunch table, and they learn a bit about healthy eating at the same time.
Let me give you a glimpse of where these fun lunchbox love notes for kids came from….
Imagine yourself standing in your chaotic kitchen as one child is in tears over brushing her hair and the other has missing shoes and last-minute homework. Doing your best, you get the kids off to school with their hair brushed, both shoes on, and homework completed.

As you close the door behind the last child you take a deep breath. You feel good knowing that even after the hectic morning, each child will know you are thinking of them when they read their Lunch Bites note card at lunch. You can hear their laughter as you imagine them reading it. You smile and move along with your day.
Sound familiar? It does to me. Over the past few years, I have come up with a solution to ease my mind, connect with my children, and make them laugh when I am nowhere near.
I started writing lunchbox note cards for kids and slipped them into their lunchboxes (and the dietitian in me doesn't want to admit this, but maybe that note was attached to a Hershey's Kiss!).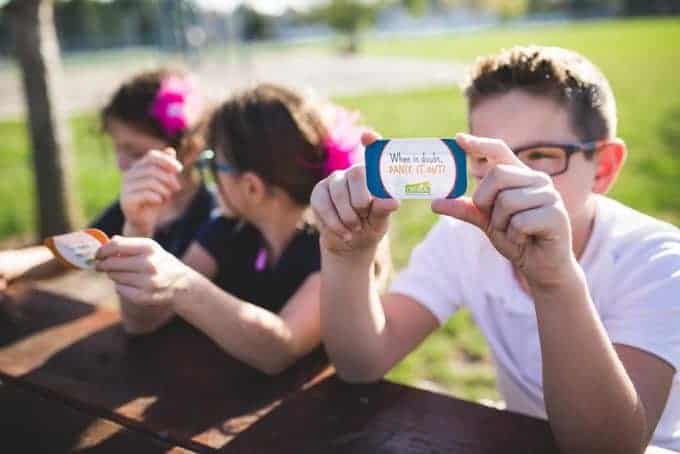 On those lunchbox love notes for kids, I told my children that they are cherished.
I told them lunchbox jokes for kids: Q. Why shouldn't you tell secrets in a cornfield? A. Too many ears.
I told them fun facts about the food in their lunch boxes. Honey is the only food on earth that will NEVER go bad!
One day I ran out of Hershey's Kisses. After a few days' hiatus from writing notes for my kiddos, my kids came to me and said they missed…my notes. Not the chocolate. My notes.
I was thrilled. And hence, Lunch Bites™ was born.
Lunch Bites™ have been years in the making. I am a registered dietitian with a past in school nutrition. I know exactly what takes place in an elementary school cafeteria, and I have witnessed first hand the fun that kids have reading Lunch Bites™ each day.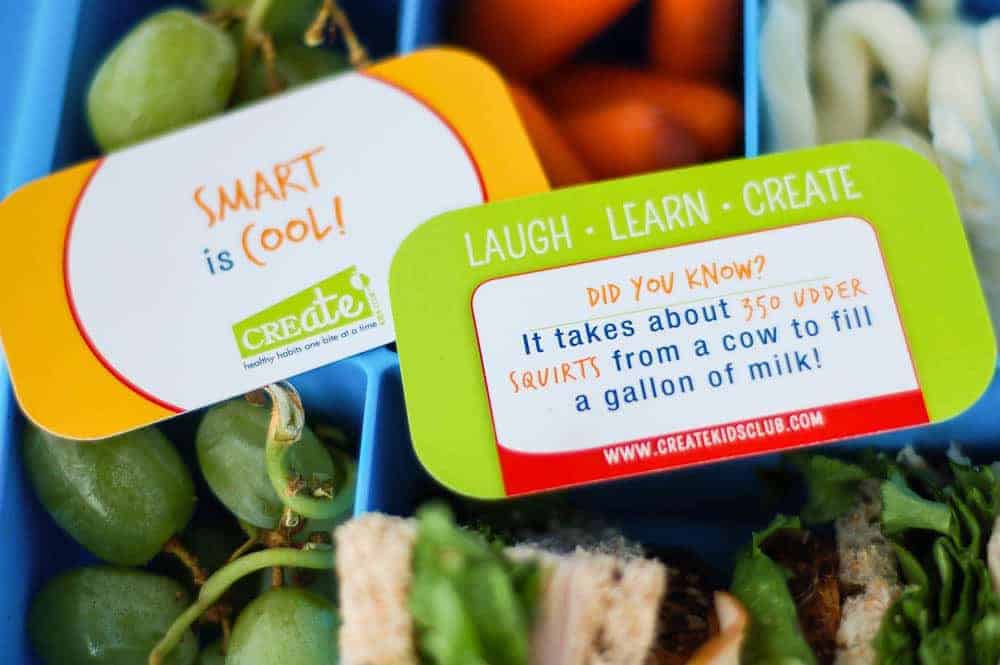 Get rid of that guilt and be the parent who gives their child a fun treat in their lunch box each day! Order your lunchbox cards TODAY!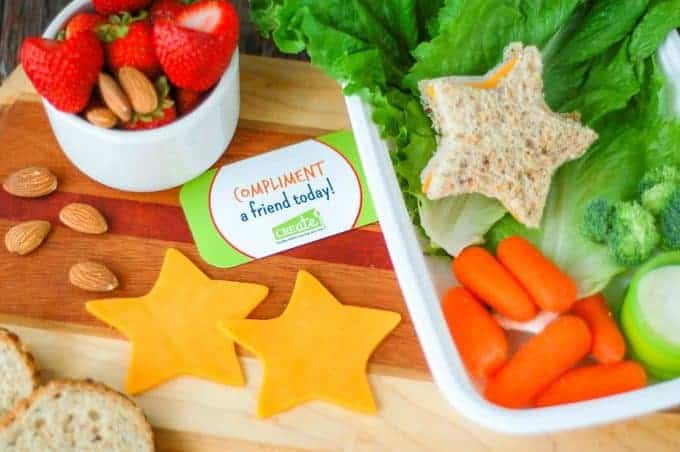 In Every Pack Of Lunch Bites™ Lunchbox Cards You'll Find:
• 40 Unique Lunchbox Cards (8 weeks worth of cards)
• Positive Notes & Acts of Kindness On The Front Side
• Jokes, Riddles, and Facts On The Back Side – All Focused Around Food & Nutrition In A FUN Way
• 8 BONUS Creative Cooking Cards – These Cards Get Kids In The Kitchen Creating Their Very Own Recipes In A Few Simple Steps With Or Without A Parents Help
• Reuse Cards For Other Children
• Dietitian Created & Approved
FREE Lunch Bites Note Cards!
FREE printable Lunch Bites lunchbox note cards perfect for school lunch or back packs!