If you're new to the gluten-free diet, you've got a lot of questions on what foods have gluten and what foods don't. If you're like me, Google has been your best friend in trying to sort out this dilemma.
We've gathered some of the top searched questions on gluten-free eating and put them in one place to help you better understand which food is naturally gluten-free, which ones are not, and which foods vary from brand to brand.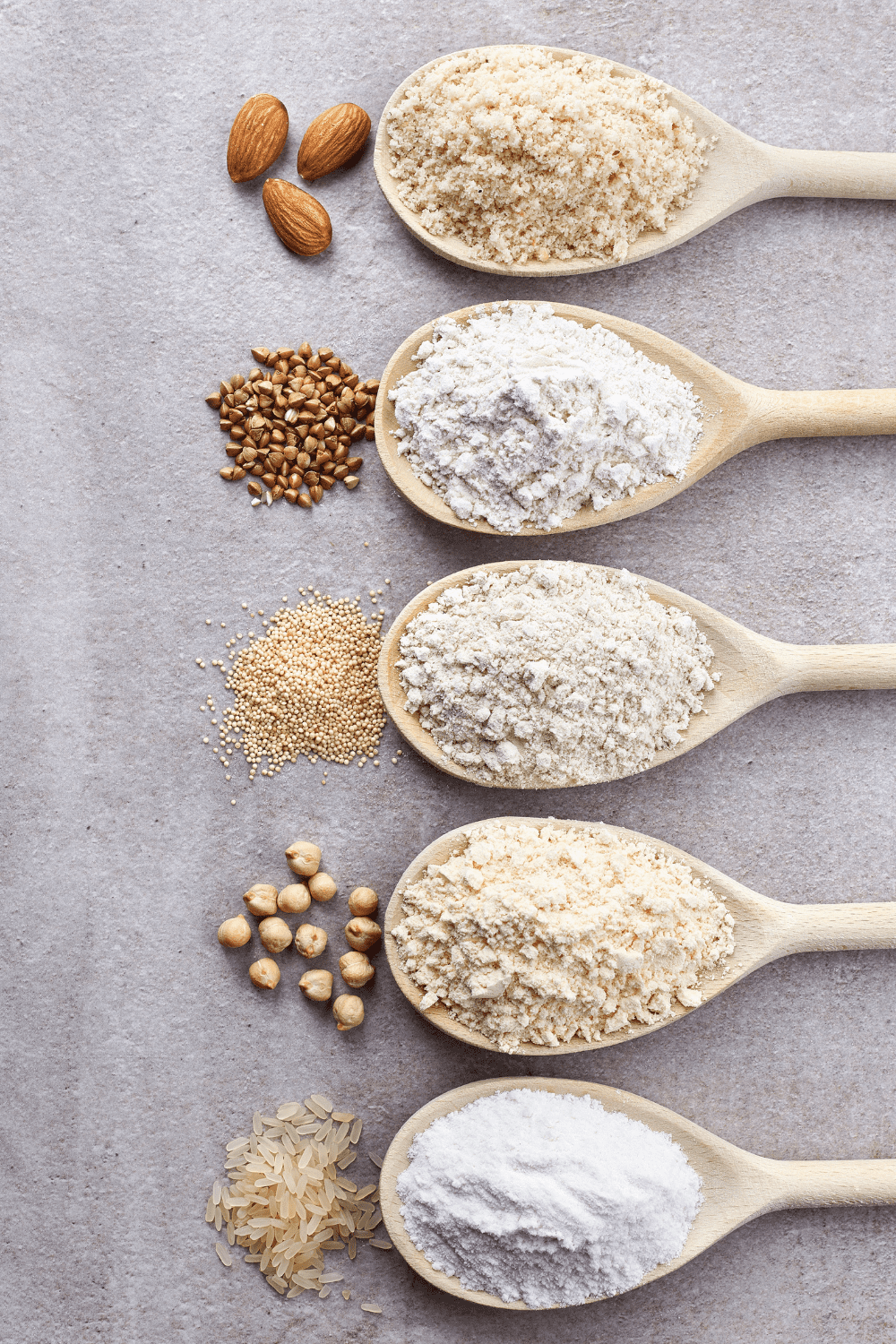 Is milk gluten-free?
Yes! All plain dairy milk such as skim, 2%, and whole milk are gluten-free. It is when other ingredients or flavors are added to the carton that milk will contain gluten. By checking the labels of your milk cartons before purchasing, you can identify if your favorite brand is gluten-free.

Be cautious of malted milk products such as malted milkshakes as they typically contain barley making it unsafe to consume as part of a gluten-free diet. Other red flag words include wheat ingredients, modified food starch or maltodextrin. These words typically appear on spreadable variations as they help to thicken and stabilize these products.

Our favorite way to incorporate milk as part of a gluten-free diet is mixing it into smoothies! From Blueberry Spinach Smoothie and Orange Smoothie Recipe to Peanut Butter Powder Smoothie and Strawberry Smoothie Without Yogurt, our family enjoys drinking smoothies any time of the year.
Is butter gluten-free?
Yes! Butter is naturally gluten-free. As always, you will want to double-check the label depending on the brand. A few celiac-safe brands include:
Smart Balance – all Smart Balance products are gluten-free
Land of Lakes – Land O Lakes® Butter in regular and half sticks all feature a gluten-free claim on the label.
Organic Valley – Organic Valley encourages consumers to contact the company directly with product questions as products may be produced in plants with gluten.
Earth Balance – Earth Balance offers the Smart Label feature on their website to easily identify allergens

If sharing butter in the household with family members not following a gluten-free lifestyle, be cautious of the same utensil being used to spread butter on gluten-containing foods such as wheat bread. It's best to have 2 separate butter dishes.

We use butter both for gluten-free cooking and baking. Between our Almond Buttercream Frosting and Gluten-Free Apple Cake to our Gluten Free Chicken Pot Pie and Steak Compound Butter, it's a baking staple.
Is barley gluten-free?
No, barley is not gluten-free. Barley is one of the grains along with wheat and rye that is not safe to consume with diagnosed with celiac disease as these grains contain gluten. Many products are made with barley or include an ingredient derived from the grain.

Here are a few words that indicate barley is in the product: malt, maltose, malted barley flour, barley flour, barley, enzymes, barley flavoring, malt extract, malt flavoring, malt syrup, and dextrimaltose.

When it comes to barley alternatives, there are many different options. Quinoa and wild rice are our top two favorite gluten-free grains. Our Crockpot Quinoa Chicken and Healthy Chicken and Rice will be making an appearance on the menu real soon!
Is rice gluten-free?
Yes, naturally gluten-free, rice is a popular gluten-free grain option that pairs well with any dish. If you enjoy cooking with rice, Old Fashioned Boiled Chicken and Rice, Baked Chicken and Brown Rice Casserole, Cajun Shrimp and Rice Foil Packs and Instant Pot Chicken Soup With Rice are must-try rice recipes.

When in doubt if a packaged rice product is gluten-free, check the ingredient label. If mixed with seasoning blends, the rice could be contaminated with gluten. You will also want to look for the certified gluten-free label on the package of single-ingredient rice as it can come into contact with gluten-containing grains during processing.
Are potatoes gluten-free?
Yes! Potatoes are gluten-free when consumed in their natural form. If consuming a potato recipe with a sauce, spice, or seasoning, you will want to verify each ingredient label.

For gluten-free potato recipes that please everyone, check out our Gluten Free Cheesy Potatoes, Gluten Free Scalloped Potatoes, Instant Pot Baby Red Potatoes and Instant Pot Meatloaf and Mashed Potatoes.
Is sour cream gluten-free?
Yes, sour cream is gluten-free when purchased plain from a trusted brand. Looking for brands that are safe for your family? Check out this list and find the one best fit for your home: Kite Hill, Cabot, Daisy, and Organic Valley
Are beans gluten-free?
Yes! Beans in their natural form such as plain black, pinto, garbanzo, kidney or great northern beans are gluten-free.

If purchasing canned bean varieties, be read the ingredient labels to verify gluten-containing additives have not been mixed into the can. Additionally, it is important to purchase packaged dry beans versus scooping from a bulk bin as the scooper could have come into contact with a gluten-containing grain.

Looking for more kid-approved bean recipes? We have you covered with our Best Refried Beans Recipe, Seven Layer Bean Dip, and Crockpot Baked Beans.
Is sugar gluten-free?
Yes, pure sugar is gluten-free and safe for individuals with celiac disease to consume.

Grocery stores are known to store the sugar next to gluten-containing flours, which could lead to potential cross-contamination. To prevent cross-contact, find a grocer that separates the sugar from the flour or simply wipe down the package prior to opening. Like white sugar, brown sugar is also gluten-free and safe to consume.
Is meat gluten-free?
Yes, fresh cuts of meat including beef, pork, poultry, lamb and fish are all gluten-free.

Be cautious when purchasing any fresh cut of meat that has been marinated or breaded as the sauces or breading could contain gluten. When buying bacon, sausages, hot dogs, or imitation meats, look for the certified gluten-free label. With the variety of additives added to these products, it is important to verify the ingredients before purchasing.

If buying meat from a butcher or behind the deli counter, check with the vendor or grocer to ensure the knife used to slice the meat was not used on gluten-containing ingredients.
Is corn gluten-free?
Yes, corn is gluten-free and a great celiac-safe alternative. Along with corn, cornstarch, cornmeal, hominy, and popcorn are all gluten-free.

Popcorn makes for a great snack or evening treat. Top with our Ranch Popcorn Seasoning or Caramel Popcorn Seasoning the next time you make a bowl of popcorn to enjoy.
Are Rice Krispies gluten-free?
Crispy rice cereal may be gluten-free depending on the brand. Made from rice, rice Krispies have the potential to be gluten-free. However, brands will add gluten-containing ingredients to the rice cereal creating a product that is not safe to consume.

Kellogg's is one major brand that does NOT create gluten-free rice Krispies – malt is a main ingredient in each box.
Are French fries gluten-free?
Yes, French fries can be gluten-free depending on the cooking method.

As a potato product, French fries are naturally gluten-free when not combined with gluten-containing ingredients – always double-check labels before purchasing.

The main concern when it comes to French fries is the fryer oil. If the oil is not changed between cooking gluten products and fries then the French fries are not safe to consume.

The next time you are looking to enjoy a basket of fries, speak directly to the manager at the establishment to receive confirmation if the fryer oil is changed or if a separate fryer is available for cooking strictly gluten-free products. If the manager is not able to confidently provide an answer on the allergen information, opt for a different side.

For homemade recipes, check out our Nacho Fries Bell Grande or serve fries with our Turkey Burgers in the Oven.
Are eggs gluten-free?
Yes! When purchased and prepared at home, there is little to worry about.

However, when eating eggs away from home such as at a restaurant or hotel, be cautious about the cooking method and utensils used. Many common breakfast foods contain gluten and are cooked on the same griddle, oven, or stovetop as eggs. Alerting your waitress/waiter and chef of your gluten-free lifestyle is an excellent way to raise awareness in the kitchen and safely consume eggs as desired.

Looking to make eggs at home? Step outside the box and try Hash Brown Egg Cups, Sweet Potato Egg Cups, and Homemade Boil In the Bag Omelets instead of traditional scrambled eggs.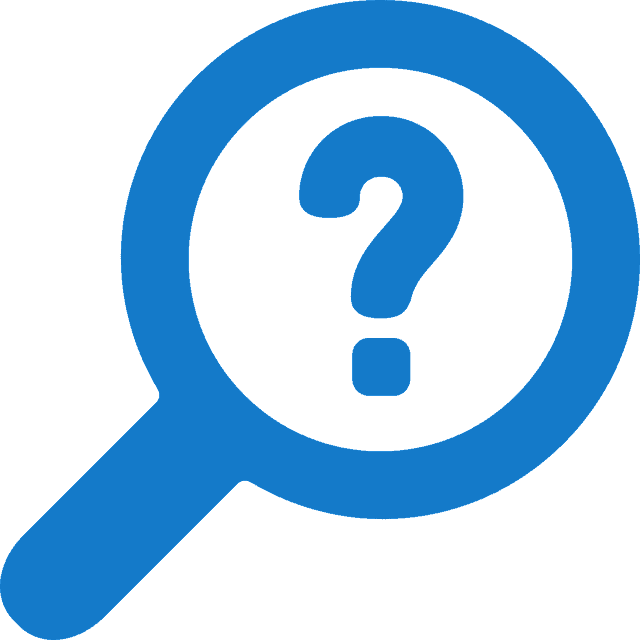 Are grits gluten-free?
Yes! Traditional grits are made from corn instead of gluten-containing grains such as wheat, rye, and barley making them safe to eat.

Like other gluten-free grains, there is a potential for cross-contact during manufacturing. If there is a specific brand of grits that you prefer, contact the company directly or check the company website for the most up-to-date nutritional and allergen information.
Is heavy cream gluten-free?
Yes, heavy cream is gluten-free along with many other dairy products in their natural form. With any dairy product, check for the certified gluten-free claim on the package before purchasing.
Does flour have gluten?
Depending on the flour, it will or will not contain gluten. Wheat-based flours such as whole wheat, all-purpose or white flour will contain gluten.

However, almond, buckwheat, sorghum, brown rice, corn, tapioca, and coconut flour are all gluten-free flour options.

Many companies have now created a 1:1 gluten-free flour blend that can be used for all your cooking and baking needs. The 1:1 means that equal amounts of the gluten-free blend can be substituted for wheat flour making it easy to adjust recipes.
What foods have gluten?
Foods with wheat, rye, and barley listed as an ingredient have gluten. By looking for the certified gluten-free claim and reading the ingredient labels of each product, you can easily identify a safe choice.
The list could go on and on with all the questions related to the gluten-free diet. However, we hope this list clarifies a few of the most common questions. If you have a specific question related to celiac disease, gluten-free cooking or the best ways to successfully feed your family, reach out directly or post the question below! We are happy to hear from you and help you navigate the wild world of gluten-free living.