Many families love the comfort of Spaghetti O's. This homemade spaghettios recipe is just as flavorful but more nutritious than the canned variety.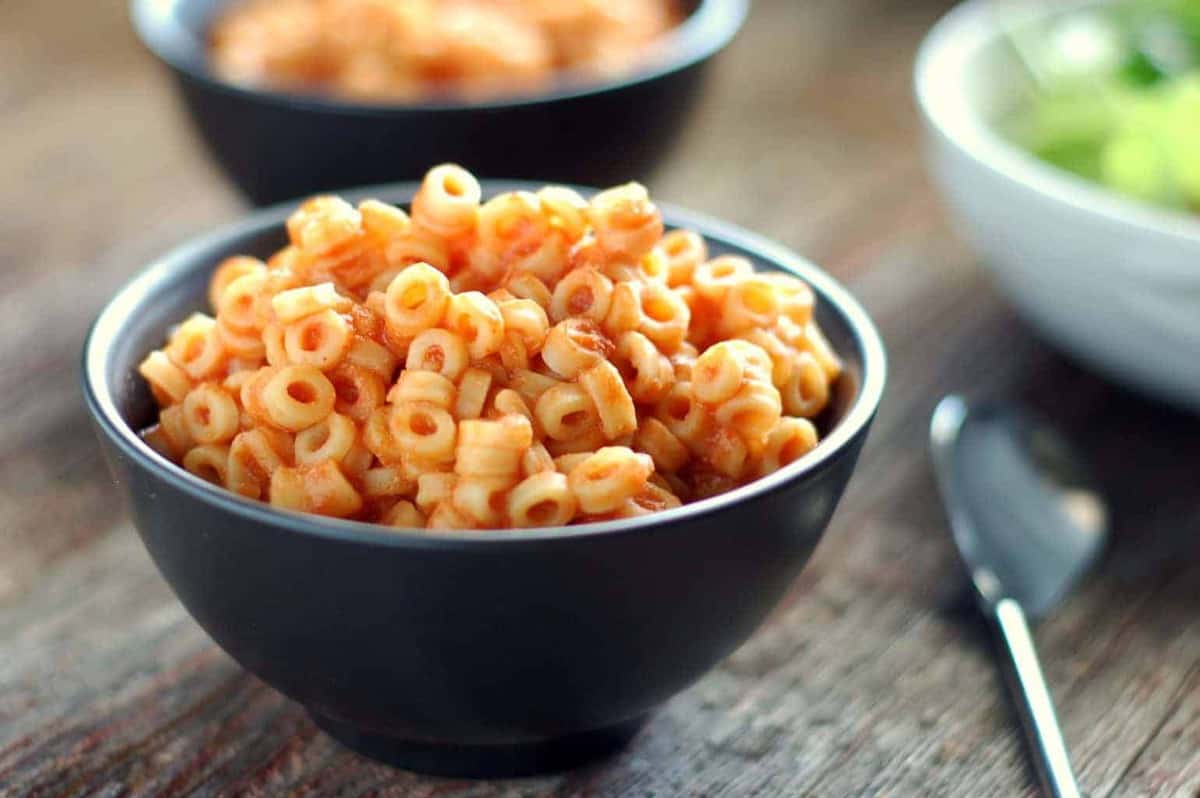 Spaghetti O's. I haven't met a child yet who doesn't love these little round noodles.
I swear, that canned pasta speaks to children in the grocery store, whispering that the child must whine and beg until their mother adds it to the cart.
I think they got to my daughter.
If I were to ask her what her favorite food is, she would likely say Spaghetti O's. I think she is trying to crush her dietitian mother – one "O" at a time. 🙂
My daughter's love of Spaghetti O's is great. At my house it is tradition that my kiddos pick their favorite recipes for their birthday dinner menu. Guess what my daughter requested? You got it, Spaghetti O's. Sigh.
When the challenge for this months Recipe Redux was released, I knew it was time to tackle a healthier version of this canned pasta. Here was the challenge:
Limpin' Along for Lunch
Print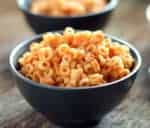 Homemade Spaghetti O's
Author:

Yield:

6 people
---
Description
Homemade spaghettios are a healthier and just as tasty option to the canned spaghetti o variety.
---
Ingredients
7 oz. box pasta rings
15 oz. tomato sauce
2 tbsp. nutritional yeast
2 tbsp. honey
2 tbsp. milk
1 tbsp. butter
1/2 tsp. paprika
1/2 tsp. salt
---
Instructions
Boil pasta rings per box directions, drain and set aside
Add butter, tomato sauce, milk, honey, nutritional yeast, and spices to a medium sized sauce pan. Bring to a simmer.

Stir pasta into sauce.

Serve immediately or put into thermos for lunch.
---
Check out more lunch ideas here!
So have you thought about it? What surprise you will put in your child's lunch box tomorrow? Tell me about it in the comments below. And if you love this recipe, please share with friends!

Check out other great lunch ideas below:
No Time To Cook?
Make dinner a breeze with these 10 Kid Favorite Crockpot Recipes! Get your FREE eBook Now!