Is there a more versatile food than peanut butter? We've compiled 40 of the best Healthy Peanut Butter Recipes that you need to try. Check out the amazing healthy peanut butter snack recipes today!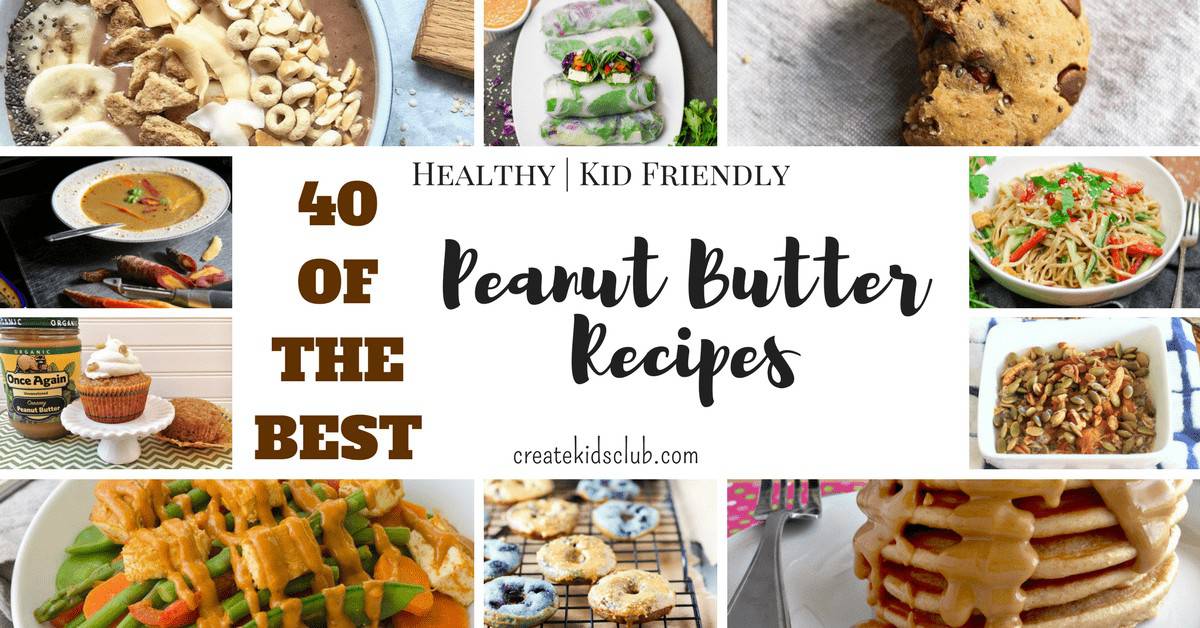 Americans eat 3 lbs. of peanut butter per person every year – that is enough peanut butter to spread across the base of the Grand Canyon!
And did you know peanuts grow UNDERGROUND? They form on low growing vine bushes. The plant flowers above ground, but then grow into the soil and matures into a peanut!
While at Blog Brûlée back in September, I learned straight from the mouth of The Peanut RD, Sherry Coleman, interesting facts about peanuts:
50% of all peanuts in the US are grown in Georgia
Peanuts are harvested from September- November
Peanuts are not nuts at all, they are legumes – like beans, pean, and lentils
Recommendations on the introduction of peanuts to infants have recently changed. Click here to watch Sherry's Facebook Live on this topic.
Peanut Butter can be used for so much more than peanut butter and jelly sandwiches – which the average child will eat more than 1,500 of before graduating high school!
The following healthy peanut butter recipes are great ways to utilize the peanut butter in your pantry.
A big Thank You to all the dietitians who shared their recipes!
Healthy Peanut Butter Breakfast Recipes:
Chewy Fruity Breakfast Cookies from Macro balanced
No-Bake Peanut Butter Cereal Bars from Better is the New Perfect
Chocolate Peanut Butter Oatmeal Smoothie from The Foodie Dietitian
PB2 Banana Smoothie from Krolls Korner
High Protein Peanut Butter Granola from Smart Nutrition
Peanut Butter Banana Breakfast Cookies from Marisa Moore Nutrition
Healthy Peanut Butter Lunch Recipes: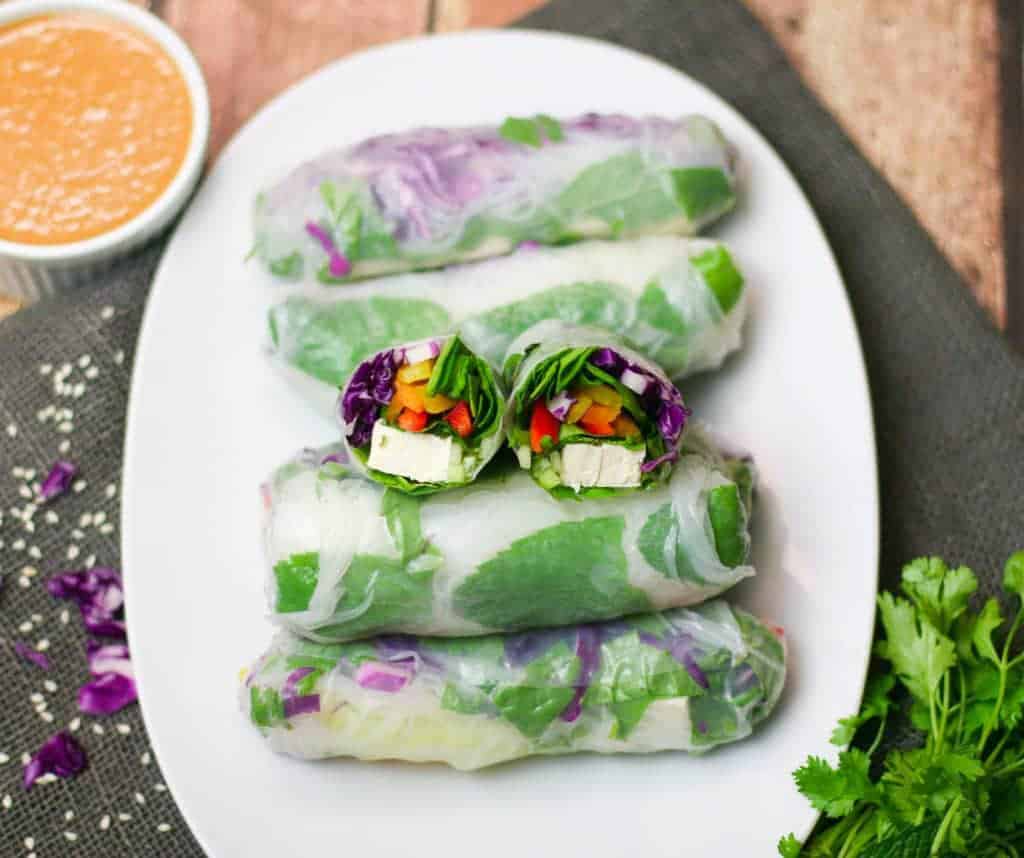 Tofu Summer Rolls with Peanut Dipping Sauce from Erica Julson
Banana Date Nut Butter Roll Ups from KISS in the Kitchen
Chilled Peanut Noodle Salad with Crispy Tofu from Erica Julson
Healthy Peanut Butter Dinner Recipes: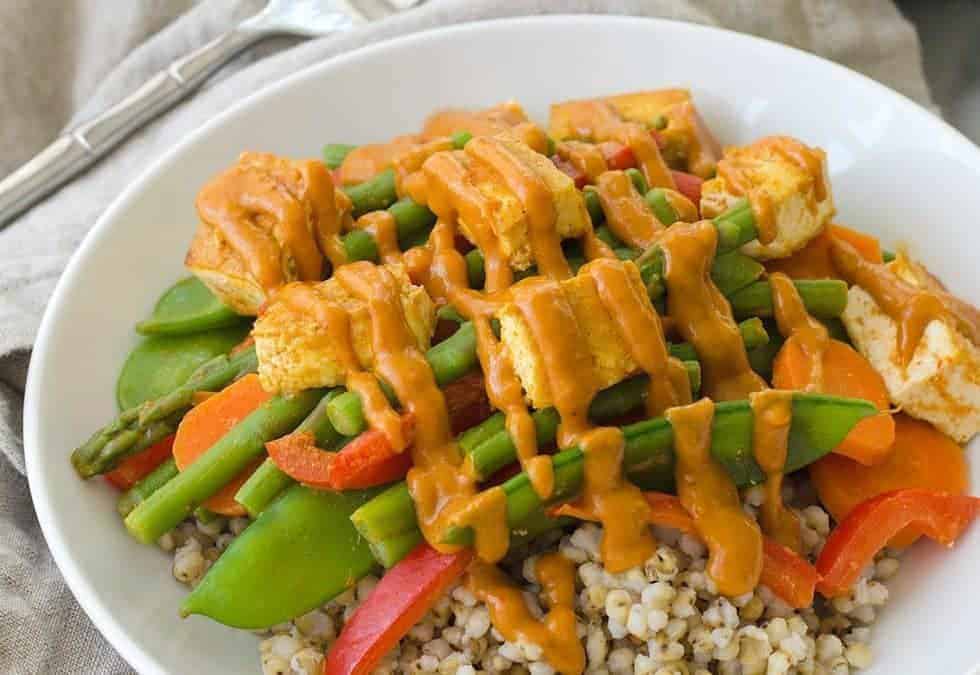 Stir- Fried Thai Sorghum Bowl from Sharon Palmer
Tofu Bake With Peanut Satay Sauce & Bok Choy from Family. Food. Fiesta.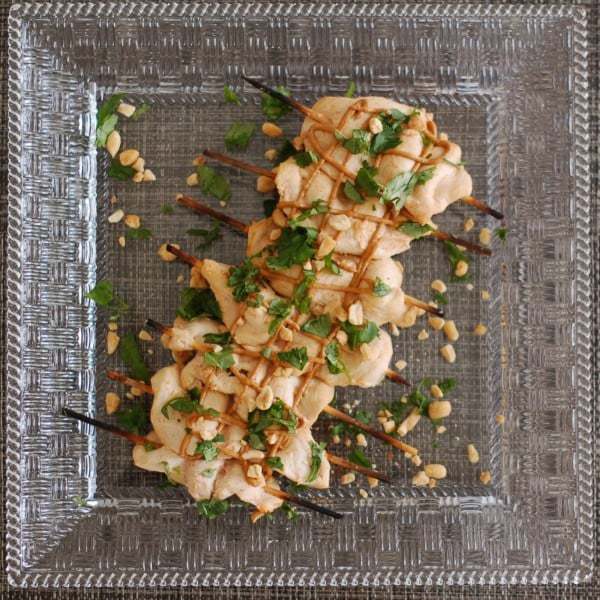 Thai Peanut Chicken Satay from Nutritioulicious
Peanut Soba Noodles with Crispy Tofu and Spring Vegetables from Nutritioulicious
Stir-Fried Rice with Tofu and a Peanut- Mango Sauce from Mostly Balanced
Healthy Peanut Butter Side Dish Recipes: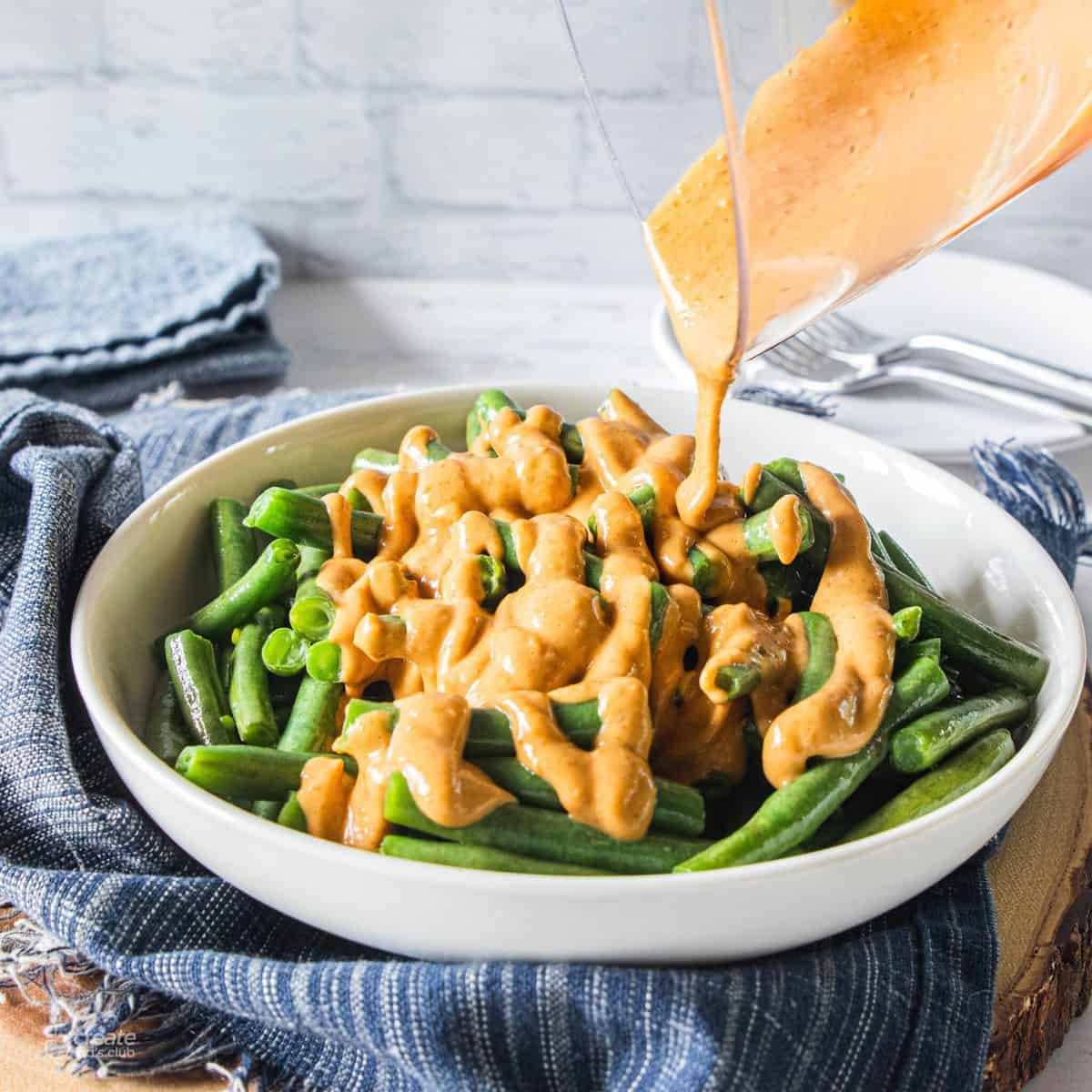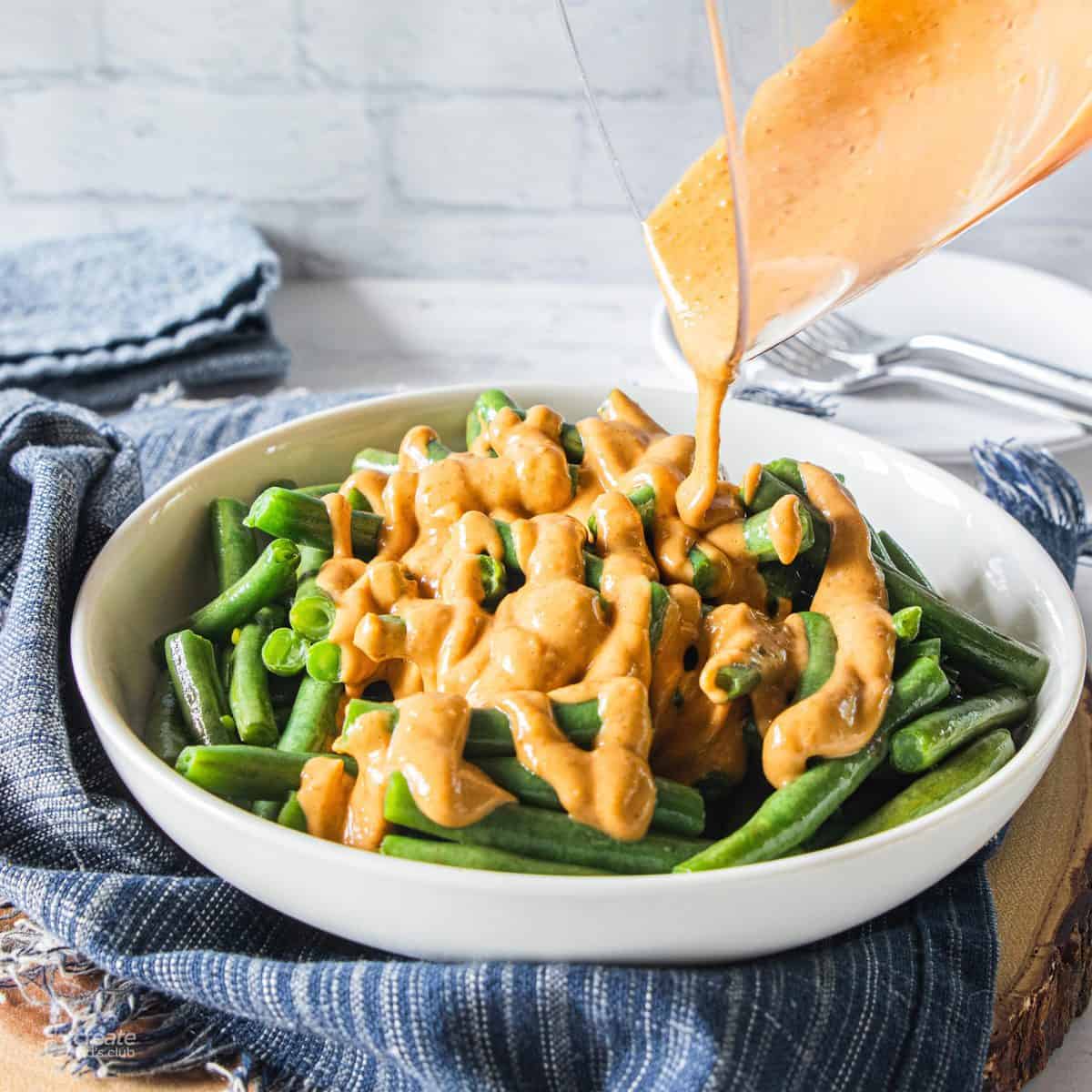 Green Bean Satay from Create Kids Club
Peanutty Kale Slaw from Marisa Moore Nutrition
Healthy Peanut Butter Snack Recipes: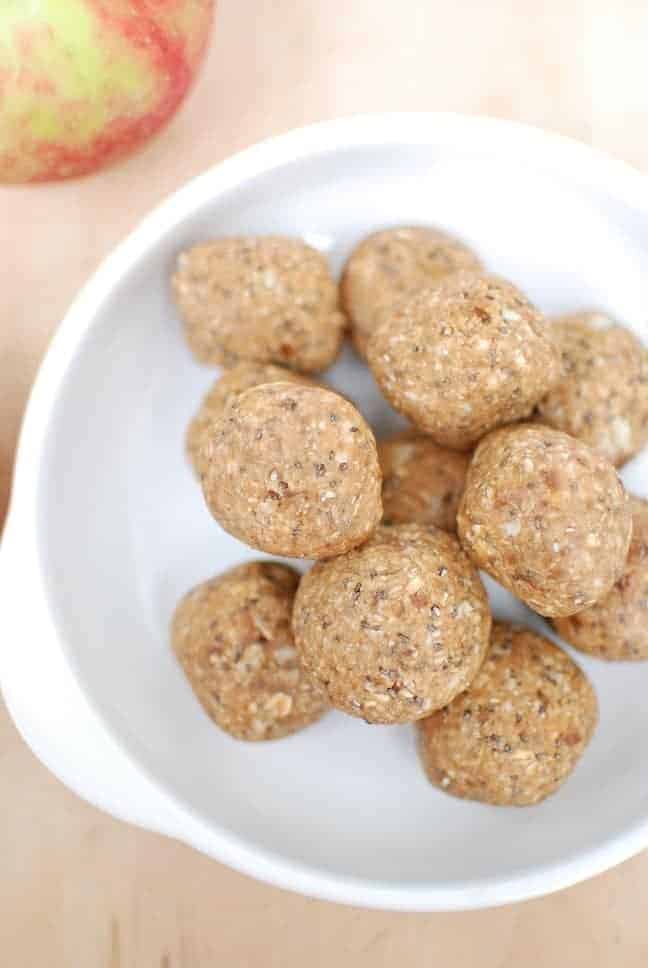 No-Bake Apple Peanut Butter Energy Bites from Snacking in Sneakers
4 Ingredient Peanut Butter Balls from Create Kids Club
Cranberry Orange Energy Bites from One Hungry Bunny
5 Ingredient Peanut Butter Granola Bars from The Real Food Dietitians
Salted Cinnamon Peanut Butter from Bucket List Tummy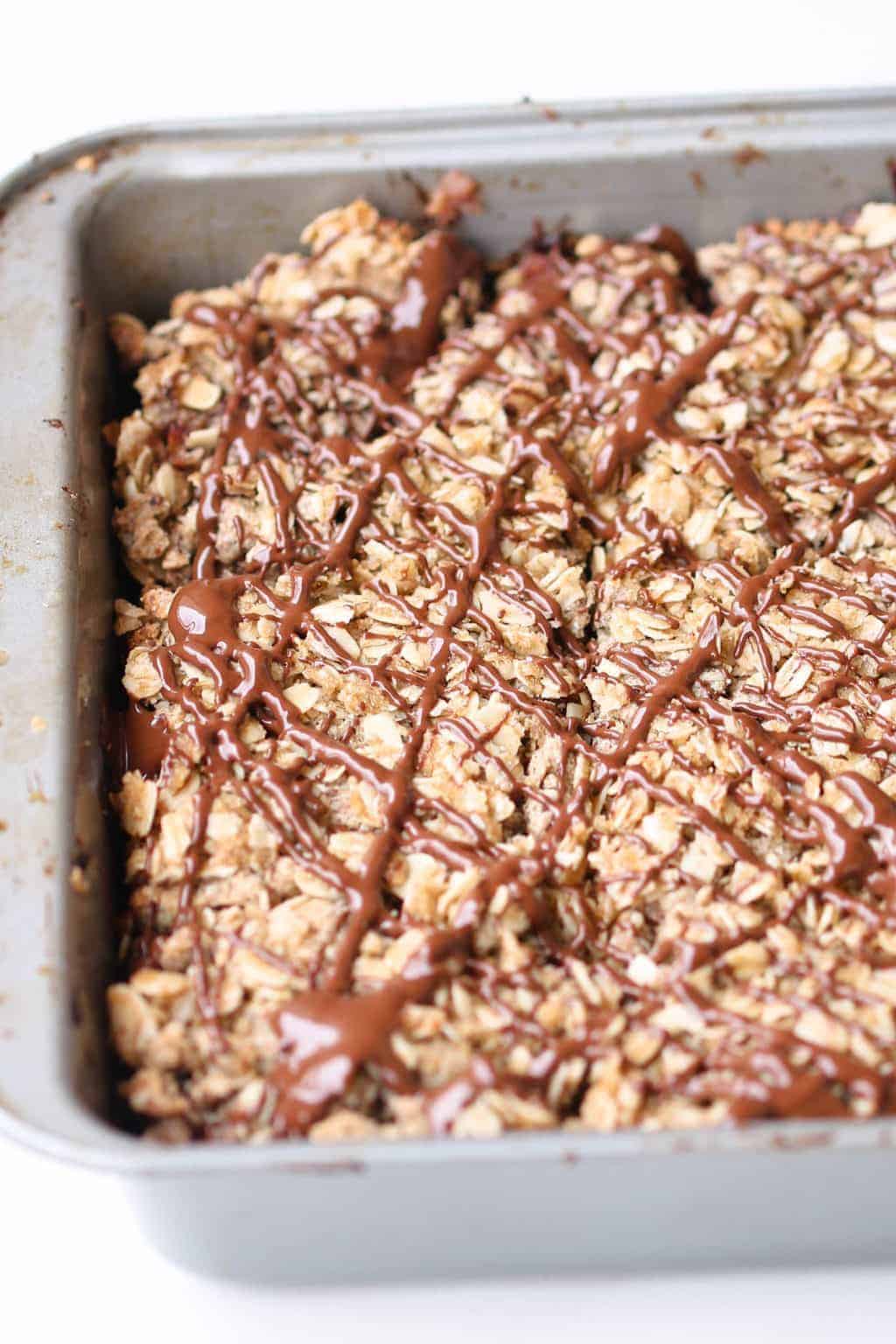 Peanut Butter Yogurt Fruit Dip from Chocolate Slopes
Healthy Peanut Butter Dessert Recipes: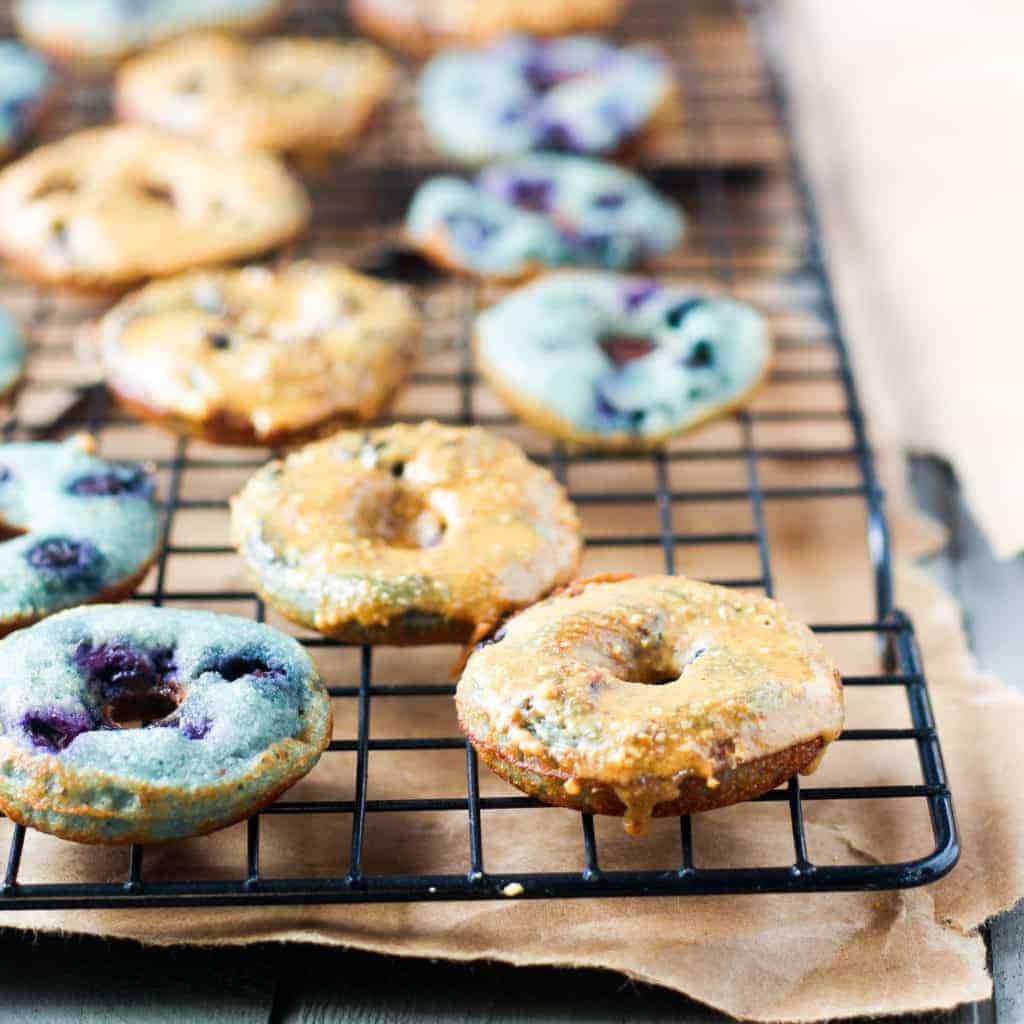 Healthy Peanut Butter Glazed Blueberry Mini Donuts from Hungry Hobby
Chocolate Peanut Butter Yogurt from Tasty Balance Nutrition
Healthier No Bake Peanut Butter Cookie Bars from Hungry Hobby
Delicious Simple Family Recipes
Join Create Kids Club & get our 10 Favorite Crockpot Recipes ebook!