Children are heading back to school.  Mom's everywhere are dusting off lunch boxes, thinking about healthy lunches for kids, and getting back into the school routine.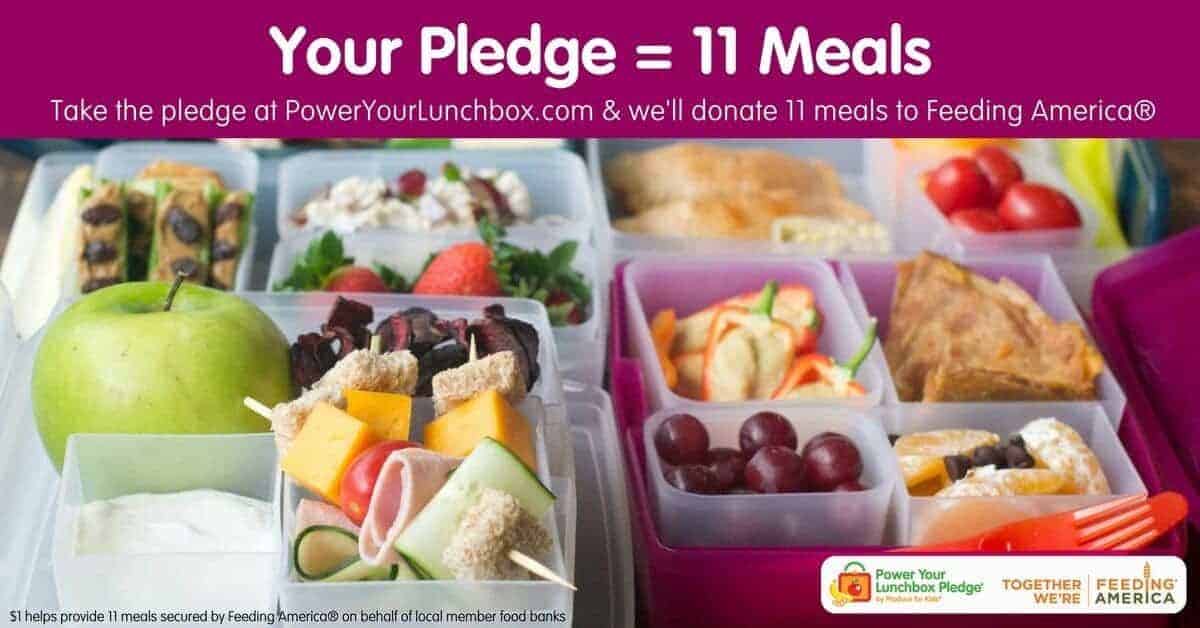 This post is sponsored by Produce for Kids.  This post also contains affiliate links. As always, opinions are my own.
In a past life, this time of year meant I was headed back to school as well – as the Food Service Director of an elementary school.  I had the task of planning healthy lunches for kids daily.  
I loved the job including all the challenges it had, however, I love what I do now even more.  I feel like I'm making a difference on a broader scale and today, I'm offering you the chance to make a difference as well!

Keep reading to find out all the details and my Top 5 Lunchbox Gadgets that make packing healthy lunches for kids a breeze – Powering Your Lunchbox the easy way!
What is the Power Your Lunchbox Pledge?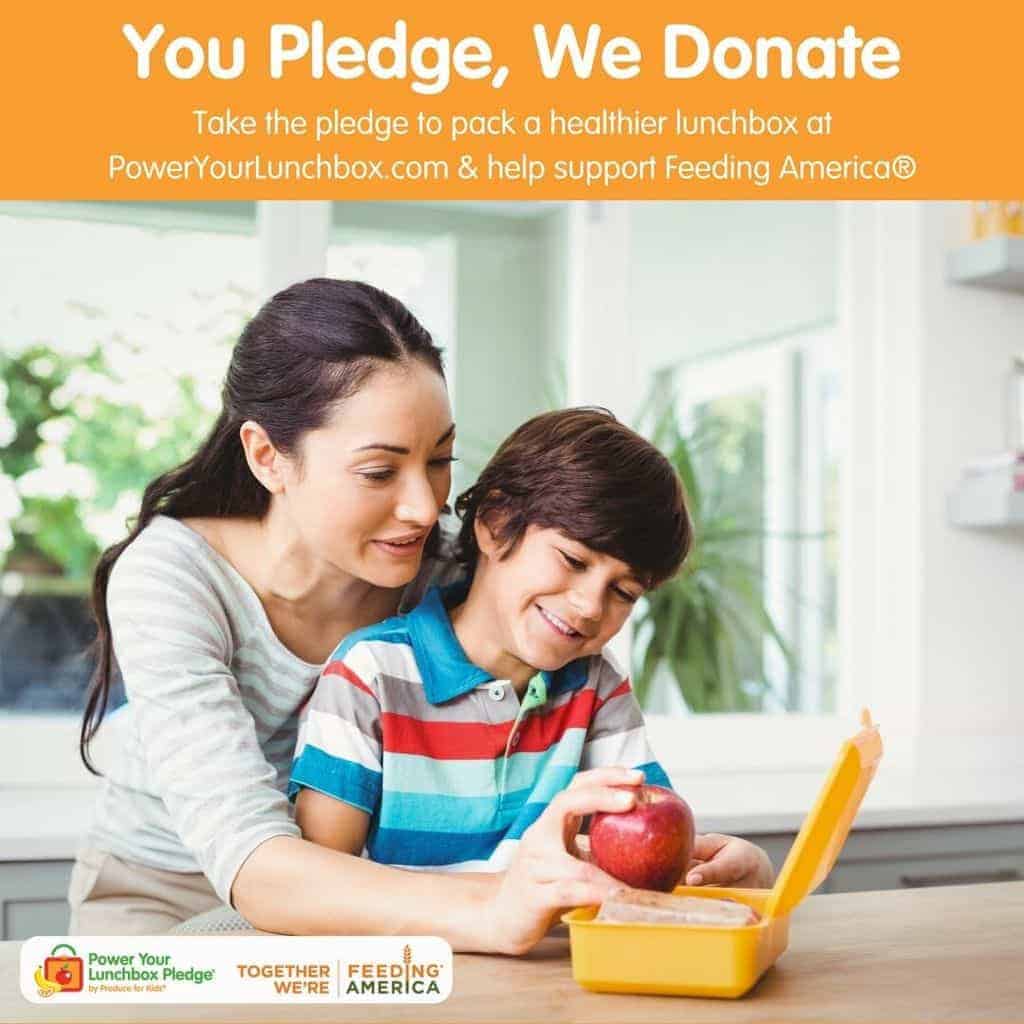 The Power Your Lunchbox Pledge® was created by Produce For Kids (a cause marketing company helping families eat healthier), to help families with ideas, tips, and recipes to help them pack nutritious and delicious lunches.
Each pledge = $1 which helps provide 11 meals secured by Feeding America® 
The #PowerYourLunchbox Pledge is back! Pledge to eat a healthier lunch as a family & give back to @feedingamerica: http://bit.ly/29Ggwmw
Click To Tweet
Last year, 43,068 families and classrooms pledged to eat a healthier lunch and helped raise 472,748 meals for families in need through Feeding America!
Last year, 43,068 people pledged to eat a healthier lunch & raised 472,748 meals for those in need! ' quote='Last year, 43,068 families and classrooms pledged to eat a healthier lunch and helped raise 472, 748 meals for families in need through @FeedingAmerica!
Click To Tweet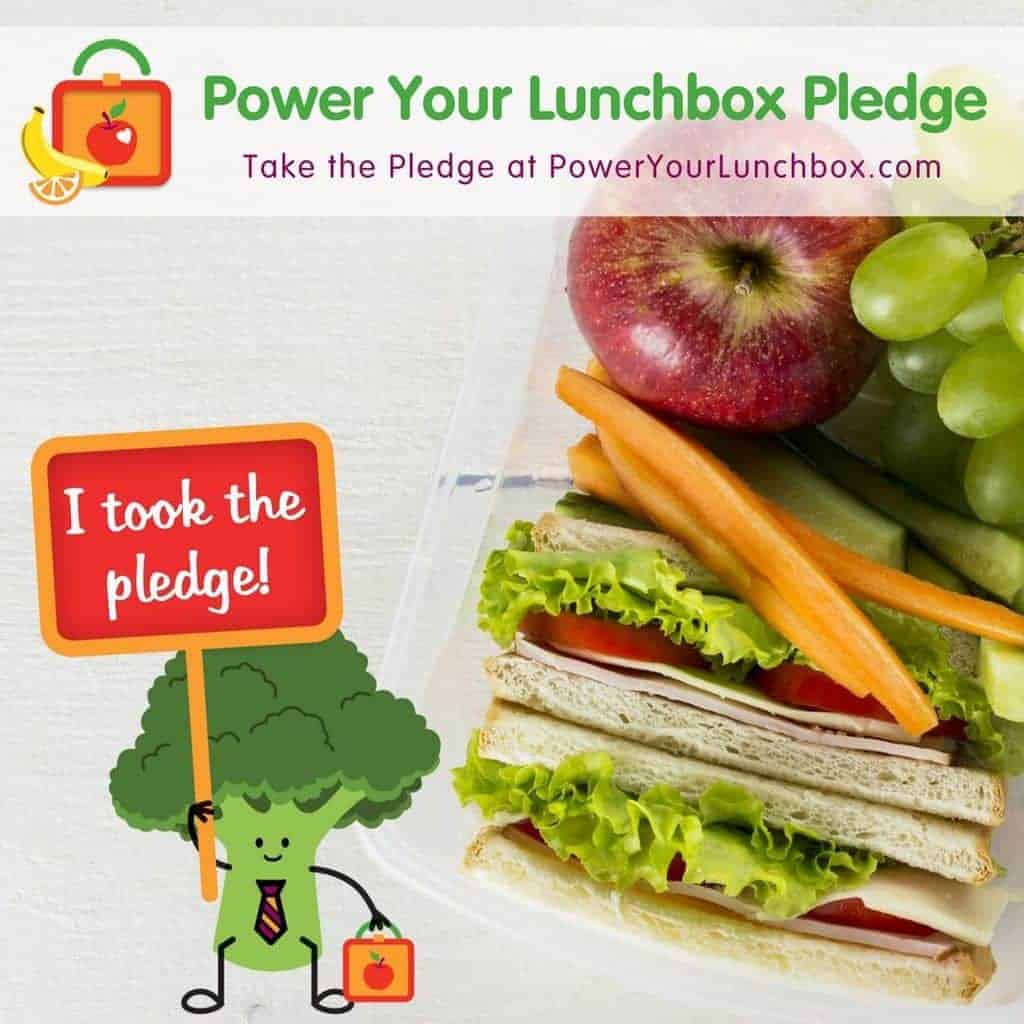 Powering your kid's lunchbox doesn't need to be difficult.
I suggest serving healthy foods in a fun way, consider fun alternatives to desserts, and always ask for your child's input on what healthy foods they would like in their lunch box.  Check out this post all about packing lunchbox's here.
Top 5 Lunchbox Gadgets
To Make Packing Healthy Lunches For Kids Simple
1. Pack It Lunch Box
This lunchbox is awesome!  We own quite a few of these at my house.  The lunch box is lined with gel that gets frozen to keep foods cold until lunch.  The lunch box folds down to be kept stored in the freezer.  This is the one my daughter has been using for 2 years:

2. Plastic Storage Containers
I have tried all kinds of lunchbox containers and my favorite are these inexpensive plastic containers.  They are a good size for kids of all ages and fit inside lunch boxes easily.
Some of the other brands I tried were either way too big to fit into a lunchbox, or the compartments built for pre-schooler sized servings. I have 2 sets of these containers and they have lasted for a couple years now.
Kids love small things and small serving sizes help get kids eating some of those not so favorite foods!  I use these dressing to go containers for so many things including salsa, dips, nuts, caramel sauce  (for dipping apples), and lots more.  They are a perfect size!

The squeeze sauce containers below are really handy to put salad dressing in, making that green salad so much more fun!  When I pack salad skewers and have the dressing in these fun containers – the skewers get eaten! 🙂  You can also use these for any kind of dip or sauce, they can go right in the dishwasher for easy cleanup.
Healthy lunches for kids can easily be made by sending leftovers.  A good thermos keeps food warm from morning to lunch.  Besides leftovers, warming up canned soup, refried beans to dip chips in, or Homemade Spaghetti O's, they all stay warm in a thermos.  The Miu thermos is vacuum insulated and is larger than some of the other brands which are nice for older kids.
5. Lunch Bites Lunch Box Note Cards
Sending non-food treats is a great way to put a smile on your children's face at lunch!  Consider replacing dessert with a fun love note instead. 🙂  These lunch notes are also educational, be sure to check them out!
So there you have it, my top 5 lunchbox gadgets to make packing healthy lunches for kids simple.
Check out these 
50+ Lunch Ideas for Kids

to get started packing healthy lunches today!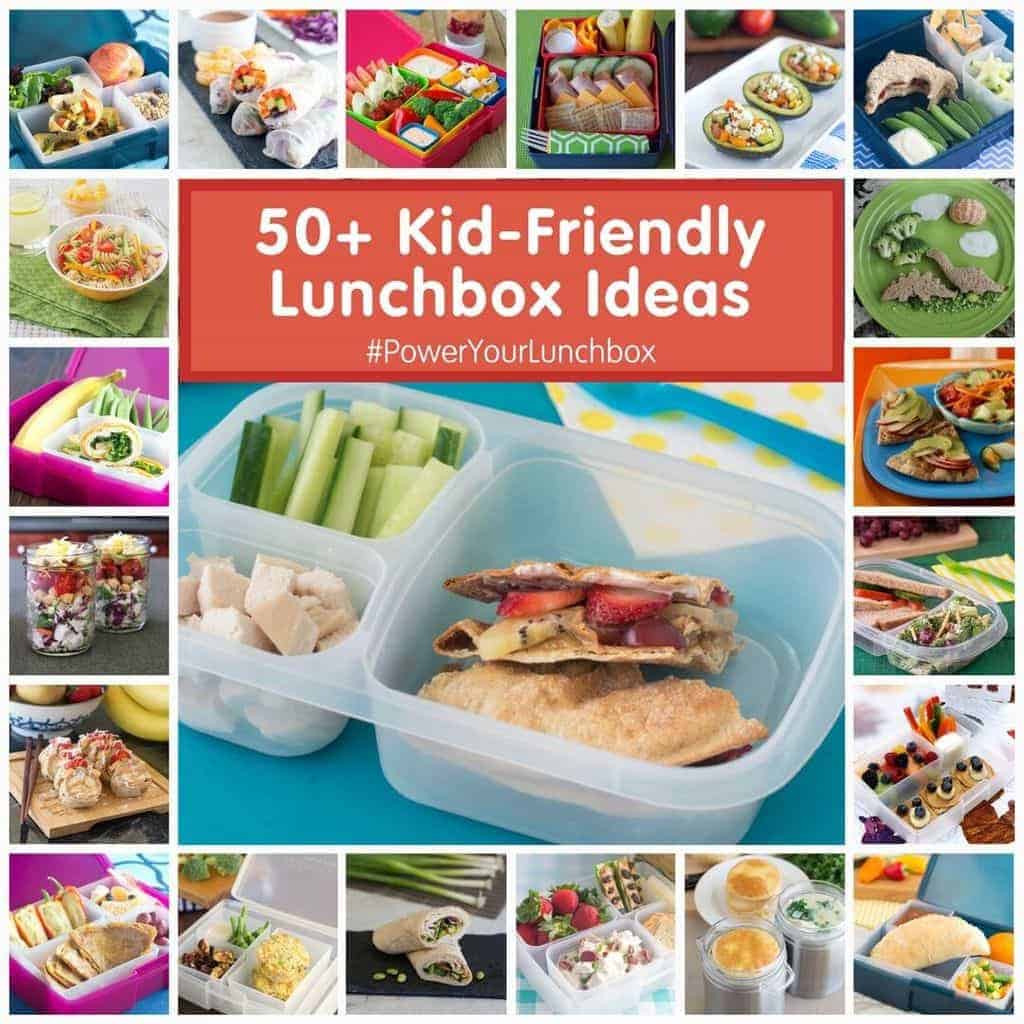 Which lunchbox gadget are you going to try!? Share below! 

FREE Kids Cooking eBook!
Do you want your children eating a more varied diet, but wonder how to get more fruit and veggies into their meals & snacks? This eBook is a fun filled way to get kids eating better while having age appropriate fun!