We've gathered 40 Gluten-Free Valentine's Day Desserts to make it easier for you to help make the day special for your loved ones with celiac disease or gluten intolerance.
This recipe roundup of gluten-free Valentine's Day desserts has everything you need! From cookie and macaron recipes to cakes and chocolate-covered strawberries, you will be set to celebrate the holiday.
With all the delicious celiac-safe desserts, there is no reason for those following a gluten-free lifestyle to skip dessert. Surprise your loved ones with any of these sweet treats this year!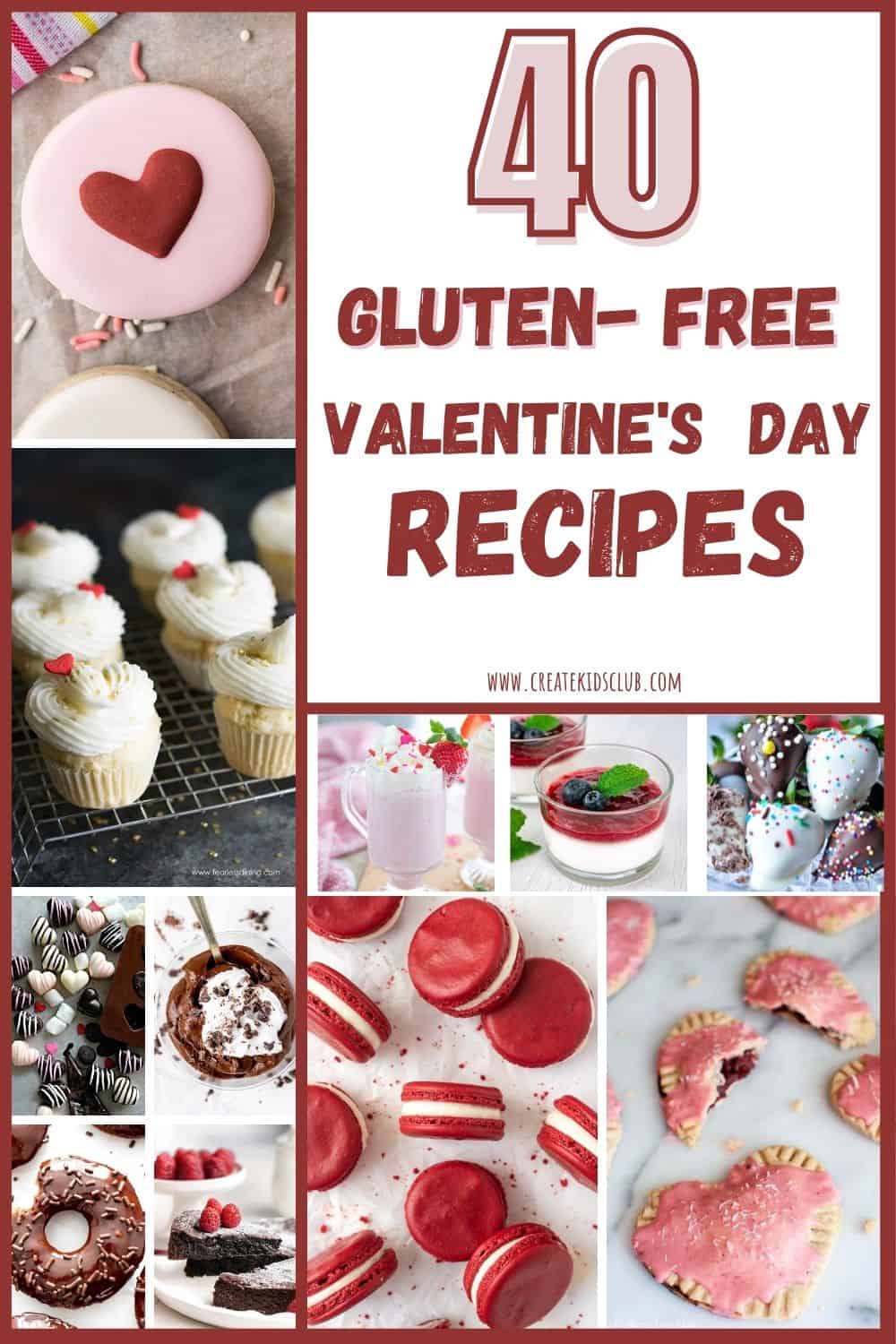 Valentine's Day Dinner Ideas
Looking to make a special meal before serving dessert? We have you covered! Start off the evening serving a Charcuterie Board before serving any of these popular picks! Pork Chop Sheet Pan Dinner, Gluten Free Dinner Rolls, Gluten Free Chicken Pot Pie, How To Grill A Porterhouse Steak On Gas Grill, Whole Beef Tenderloin Steak Recipe, Easy Pork Loin Recipe, Gluten Free Chicken Parmesan, Gluten Free Crab Cakes, Gluten-Free Shepards Pie, Butternut Squash Casserole With Pecans or Gluten Free Corn Casserole.
More Easy To Make Desserts
There is always room for dessert! Check out this list of gluten-free dessert recipes to make for any occasion or night of the week. Banana Spring Rolls, Gluten Free Peanut Butter Balls, Gluten Free Peanut Butter Blossoms, Gluten Free White Cake Recipe, Gluten Free Angel Food Cake Recipe, Gluten Free Rice Krispy Treats, Gluten Free Gingerbread Cookies, Gluten Free Cookie Cake, Gluten Free Graham Cracker Recipe, Boiled Icing, Make Ahead Whipped Cream Recipe, Gluten-Free Lemon Bars and Dairy Free Frosting.
If you enjoyed any of the recipes make sure to leave a comment below! Then follow me on social media and tag #createkidsclub if you make the recipe. I love seeing what you come up with!