Confused about Gluten-free spices? If you're new to the gluten-free lifestyle, figuring out which spices and seasonings are safe gets overwhelming. Here you'll find information on what ingredients to look for, suggestions on safe brands, and where to find them.
Before you know it, you'll be on your way stocking your pantry with the stables and creating your own seasoning blends!
Our current favorite gluten-free seasonings to create at home include Chicken Taco Seasoning, Homemade Sloppy Joe Seasoning Mix, Ranch Popcorn Seasoning, and Caramel Popcorn Seasoning. Each recipe is made in less than 5 minutes with naturally gluten-free spices sold by trusted brands.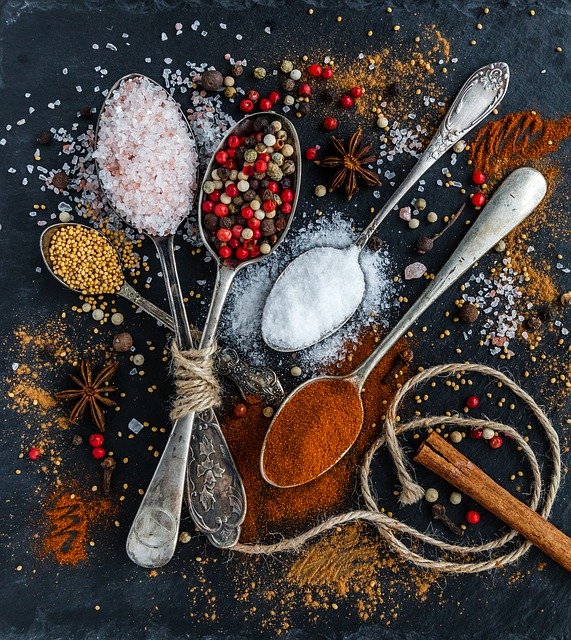 Spices, herbs, seasoning blends, and extracts can all be celiac safe options to enhance flavor in recipes that are quick, easy, and affordable. Keeping a few basics stocked in your home to use in your favorite recipes is a great place to start. Here are our top 10 favorite gluten-free spices to have on hand year-round.
Gluten Free Spices
salt
pepper
garlic powder
onion powder
basil
Italian seasoning
chili powder
thyme
pumpkin pie spice
cinnamon
We purchase these spices from a variety of gluten-free spice brands that are trustworthy and committed to keeping our dishes flavorful and family safe. With all the different brands on the shelves, it can be difficult to know which one to select. Keep reading to learn all you need to know before you make your next spice purchase!
Print out our Gluten-Free Spices Informational Guide:
Gluten Free Spice Brands
While naturally gluten-free, spices can be contaminated with gluten-based on other products within the manufacturing facilities. Major spice brands now include statements on the gluten content and potential for cross-contamination of their products to help consumers find the safest option.
Below you will find major brands listed along with their statements regarding gluten-free labeling. Based on these statements, you can create a list of trusted brands to help you narrow down which brand(s) is best for you and your family.
Aware of allergies and sensitives, McCormick reports "If any product has a Gluten-Free claim, the product, and the manufacturing line has been validated Gluten Free." However, the brand does encourage you to read the package at the time of purchase to ensure accurate, up-to-date information. McCormick also states that "Gluten and gluten products, when present, will always be declared on the product label by the common name of the gluten source such as "barley", "wheat", "rye", "oats" or "triticale".
All McCormick single ingredient spices are Gluten Free. Here is a complete list of Herbs and Spices available. For seasoning blends and other products, McCormick provides a list of Gluten-Free Recipe Mixes. All your favorite recipes can be created effortlessly with the spices, herbs, and products available. Use the Where To Buy feature on the website to find the products nearest you.
According to Simply Organic, "While spices and herbs are naturally gluten-free, we do not test for gluten in all products, only those certified gluten-free (by GFCO) under the Simply Organic brand. We don't make gluten-free claims for any other products because even tiny amounts of gluten can be a problem, and these may be present in our facility or the facilities of our suppliers."
Since not all of their products are gluten-free, you will want to search for the certified gluten-free label before purchasing. For a filtered list of gluten-free options with the label offered, here is the Simply Organic Products page.
Litehouse has committed to identifying their products with the certified gluten-free label as all of their products are not celiac-safe. According to the company, "The majority of Litehouse products are naturally gluten-free, and are designated as such on the products pages, and the packaging."
When purchasing a Litehouse product, it is key to look for the gluten-free label on the package. For a complete list of Litehouse gluten-free options, check out their Resource Page.
All Badia spices and products are gluten-free making them a great and safe option. According to the company, "Badia manufactures, packages, and distributes spices, seasoning blends, marinades, sauces, teas, health items, and other products to more than 70 countries around the world. Badia Spices is proud to offer organic and gluten-free products, the company's facility is registered with the Safe Quality Foods (SQF), an audit recognized around the world as being one of the most rigorous and credible food safety management systems in the marketplace today."
Here is a list of all available Products. From single-ingredient spices and herbs to complete seasonings and blends, there are numerous options to incorporate into your family's favorite dishes.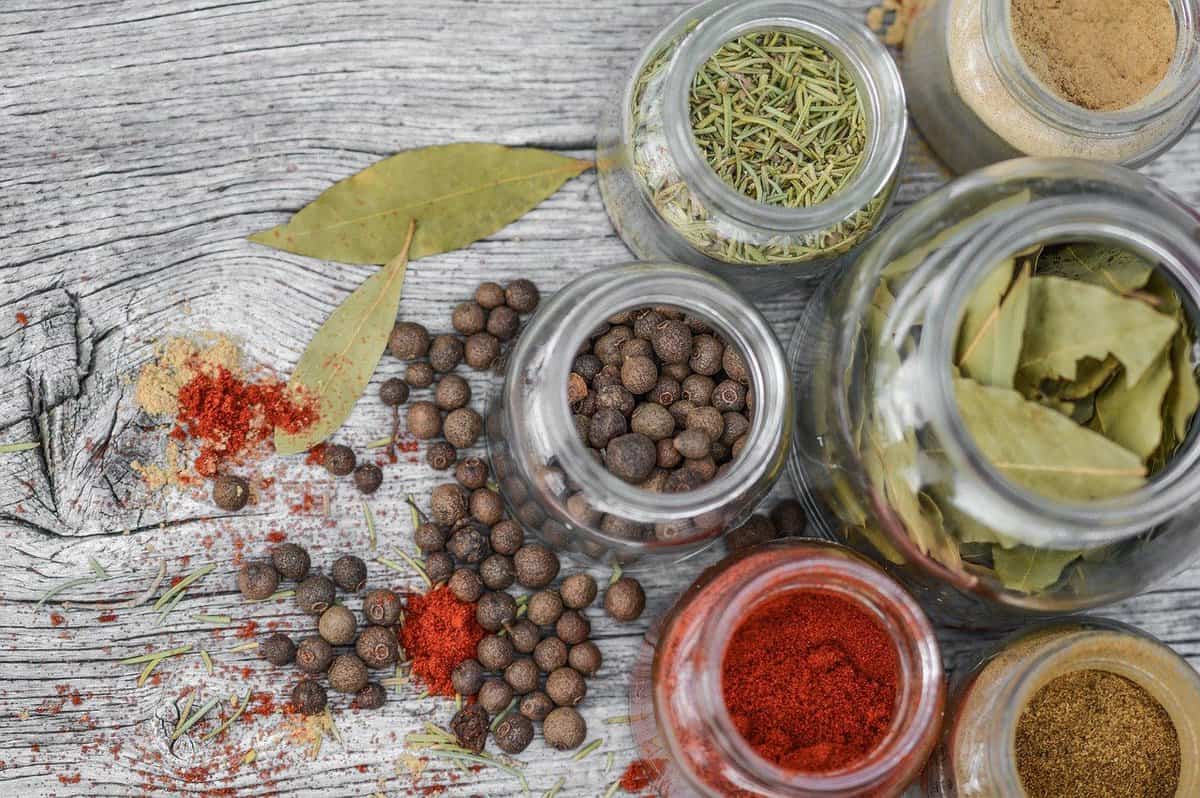 Checking Spice Labels
Regardless of the brand, when selecting a spice, herb, extract, or seasoning blend, it is important to read the labels each time before purchasing and if needed check with the company directly for the most up-to-date ingredient, nutritional, and allergen information.
Frequently Asked Questions
How do I know if a spice is gluten-free?
Manufacturers can place a gluten-free claim on their packaged food products as a way to help consumers select a celiac safe product. According to the FDA rule, products must contain less than 20 parts per million (ppm) of gluten in order to carry this claim. Look for the certified gluten-free label on the product and refer to the product's ingredient label to identify if a spice is gluten-free.
What ingredients should I look for in spices?
There could be potential sources of gluten in spices, especially seasoning blends. Modified starch/modified food starch and wheat flour/wheat starch, wheat crumbs, or hydrolyzed wheat protein are red flag words to keep a close eye on.
Why is modified food starch listed as an ingredient?
It is added to seasoning blends as a thickener or stabilizer that can be sourced from corn, tapioca, potato, or wheat. Products should identify the source of the starch on the label, which is an excellent way to determine if a seasoning blend with food starch listed as an ingredient is safe to consume.
Are spices in bulk bins gluten-free?
We recommend avoiding spices in bulk bins due to the potential for cross-contamination. Purchasing packaged spices in bulk is a cost-friendly option; however, steer away from the bulk bins.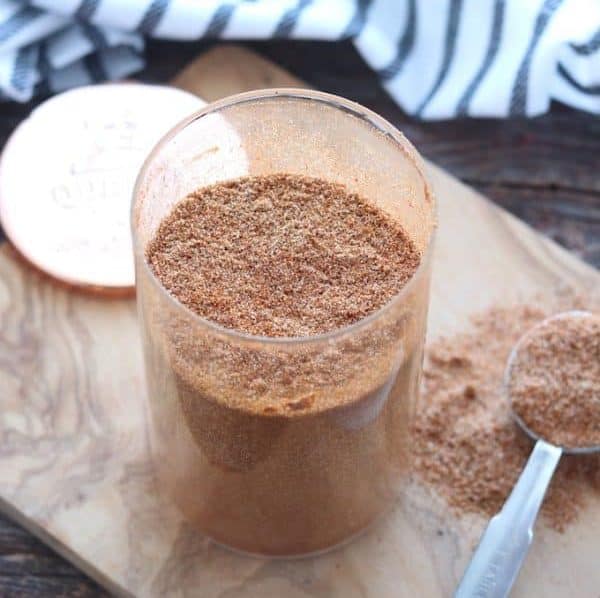 We hope this spice list eases your mind about spices and will allow you to pick the brand or brands to stock your shelves. If you have any other questions about celiac disease or are stressed about feeding your family, please reach out or post your question(s) below!
If you are on the search for more ways to feed your family, check out our Gluten Free Recipes page for a complete collection of gluten-free meal ideas.