If you're looking for healthy and tasty gluten-free snacks for kids, you're in luck. From sweet to savory, we've gathered a wide range of gluten-free snacks to choose from. Get ready to discover some yummy gluten-free snack ideas that your kids will surely love!
These recipes are all packed with flavor to meet the expectations of our kiddos. Plus, there are quick and easy for parents to make even during busy times. We know firsthand the struggle of feeding kids, especially when limited on options. This comprehensive list is meant to bring variety and fun back to snack time!
We hope you enjoy each and every recipe that you give a try! And of course, don't forget to report back to let us know your favorite(s).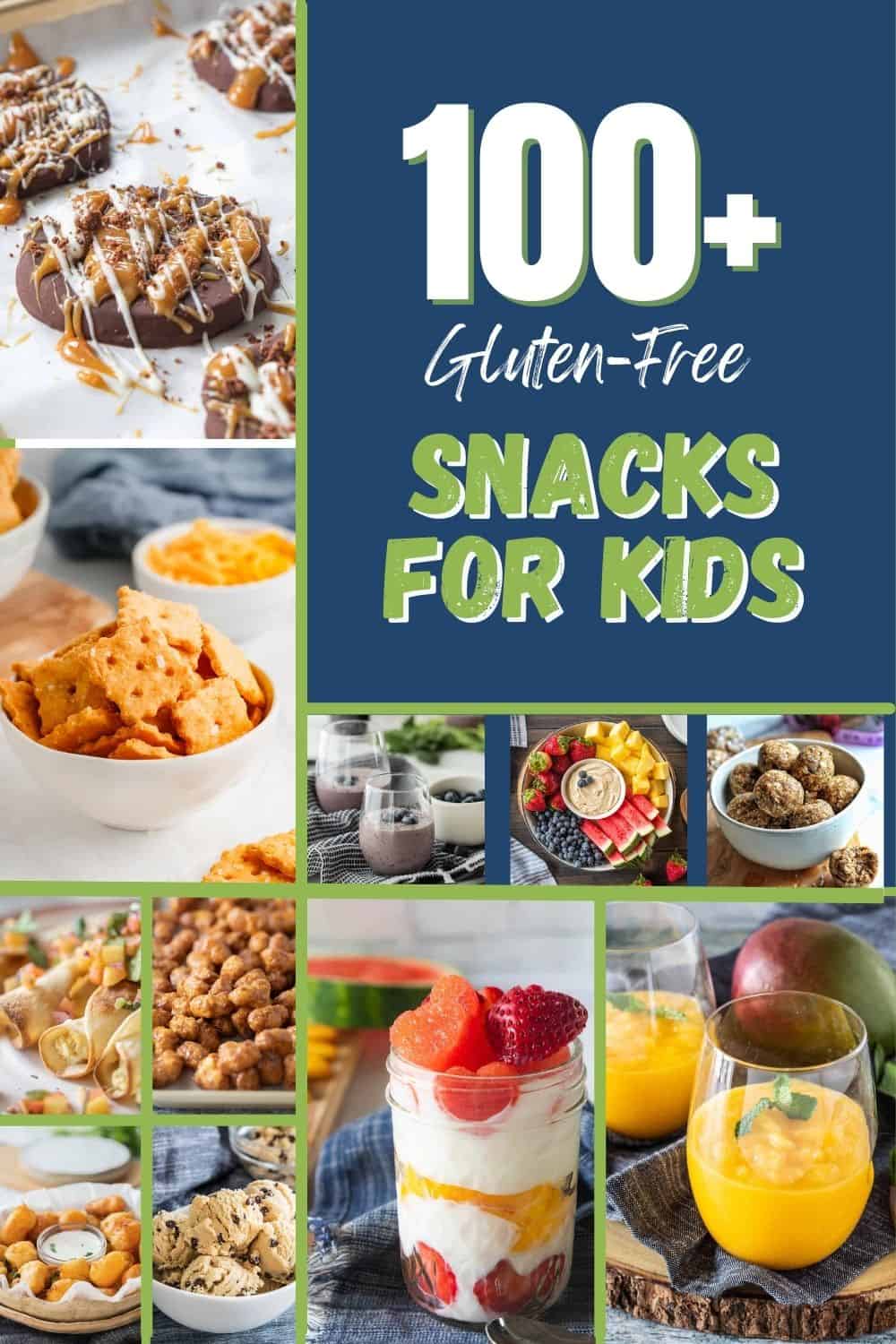 Gluten Free Snack Ideas
From chocolate dipped apple slices drizzled with caramel and creamy smoothies to gluten free pigs in a blanket and homemade quesadillas, there are recipes to feed every appetite.
These are some of the best gluten free snacks because they use easy to find ingredients that you likely already have on hand and include simple instructions that even young chefs could follow to create on their own.
Plus, these gluten free snacks can accommodate a wide variety of food allergies simply by swapping out ingredients to meet the dietary needs of your family.
Let this list be the inspiration you need to put the days of bland and boring snacks behind you and start fresh with these tasty celiac safe recipes!
More Gluten Free Recipes for Kids
Looking for meal ideas for breakfast, lunch and dinner? We have you covered with our top 3 recipes for each meal. At breakfast, enjoy easy to make Air Fryer French Toast Sticks, simple Dairy Free Quiche or fluffy Dairy Free Waffles. During lunch, turn to Low-Sodium Ramen Noodles, Rectangle Pizza and Chicken Cutlet Sandwich. Round out the day by featuring Baked Gluten Free Chicken Parmesan, Crockpot Ranch Pork Chops or Creamy Pasta Recipe With Ground Beef at dinner.
If you enjoyed any of the recipes make sure to leave a comment below! Then follow me on social media and tag #createkidsclub if you make the recipe. I love seeing what you come up with!