These gluten-free recipes for kids are go-to recipes that kids love. Changing to a gluten-free lifestyle is challenging. Our goal is to make it as easy for your family as possible. Save this list and use it to meal plan for gluten-free meal ideas you don't have to stress over.
Perfect for any night of the week, holiday events, or birthday parties, these are all easy gluten-free meals for kids that can be made for any occasion. Plus, this collection of recipes is enjoyed by everyone – even those that aren't gluten-free! From Buffalo Chicken Drumsticks and French Dip Sandwiches to Apple Cider Donuts and Pumpkin Muffins, you can easily create family-friendly meals that please everyone!
Using naturally gluten-free ingredients in combination with a few of our favorite gluten-free products, these recipes were created with families in mind. Affordable, easy to make, and full of flavor!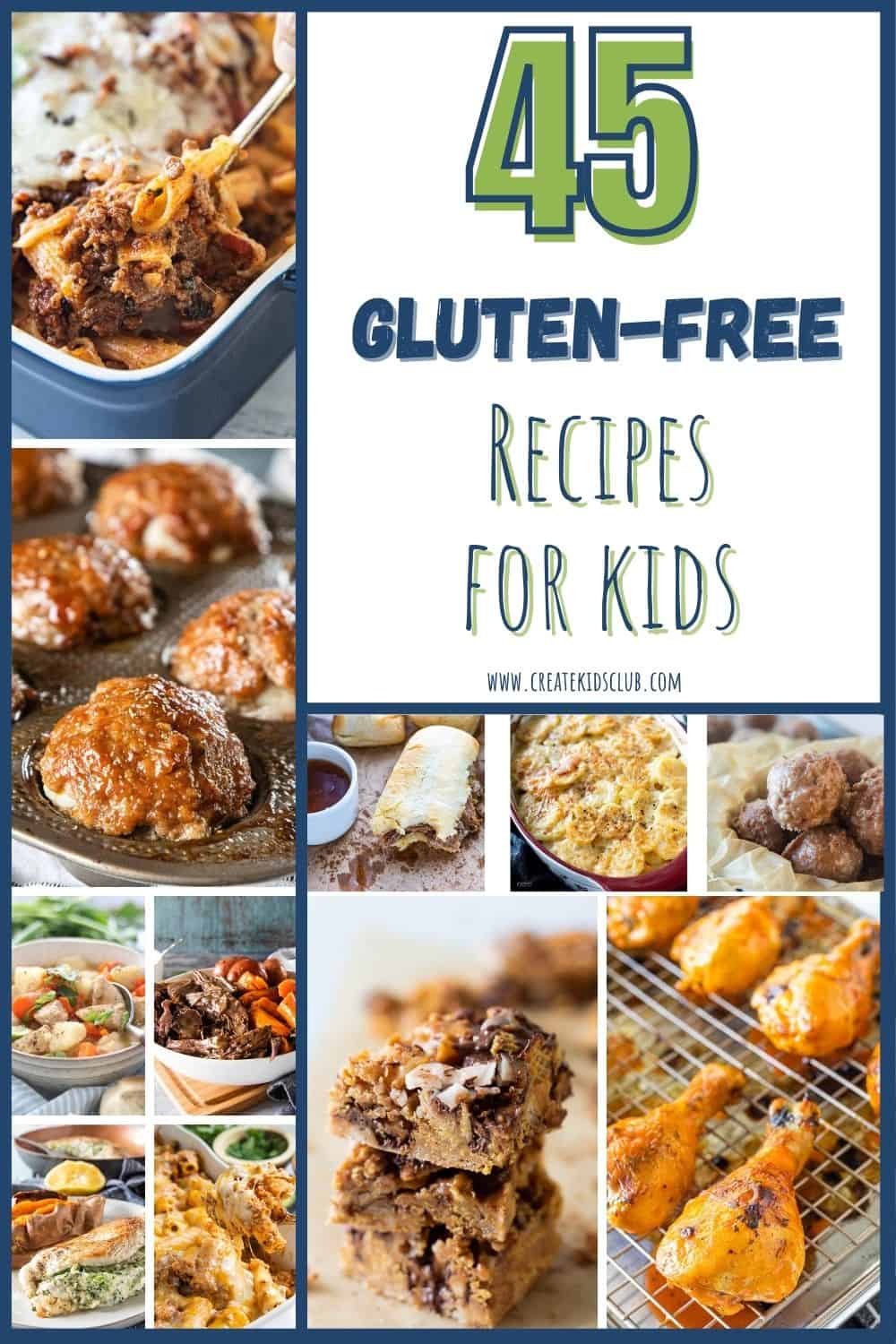 Gluten Free Recipes For Kids
Frequently Asked Questions
What is gluten?
Gluten is a protein found in wheat, rye, and barley that acts as the "glue" to bind food together while providing structure to products.
What are ways to reduce the cost of a gluten-free lifestyle?
Gluten-free food can be expensive; however, there are many different ways to cut costs. From purchasing naturally gluten-free foods such as fruits, vegetables, meats, and dairy products to making your own gluten-free flour blend to use as needed. Also, freeze leftover gluten-free breads such as sandwich bread, buns, bagels, and muffins to extend the shelf life. If possible, purchase large quantities at warehouse stores but steer away from bulk bins due to cross-contamination concerns.
How to find gluten-free foods?
Reading labels is the best way to find celiac-safe foods. Purchasing products that are labeled gluten-free is ideal; however, always double-check the ingredient list before buying. Look for red-flag words: wheat, rye, oats, barley, malt, Brewer's yeast, dextrin, modified food starch, and starch in the ingredient list.
More Easy Gluten Free Recipes
Finding easy recipes for kids to make all on their own is a great way to get them excited about following a gluten free lifestyle. This is another reason our recipe list is available for your family to use as a resource at home. Looking for even more ideas? Here you go!
If you enjoyed any of the recipes make sure to leave a comment below! Then follow me on social media and tag #createkidsclub if you make the recipe. I love seeing what you come up with!