We've gathered 25 popular gluten free New Years Eve crock pot recipes that are easy to make in the slow cooker saving time and energy. Around the holidays, time is precious as we run in many directions creating memories with friends and family. Which is why we are bringing this crock pot collection to you!
All quick and easy recipes that can be tossed in the slow cooker and left to simmer during the day. Great to enjoy at home or transport to share with a crowd. Whether you are planning to celebrate with family or the entire neighborhood, you will be set to serve the best new year recipes.
Everything from crockpot meatballs and chicken drumsticks to mac and cheese and crockpot dips. With that, here are all the new years eve slow cooker recipes to enjoy while getting ready to kick off the year to come. Happy New Year!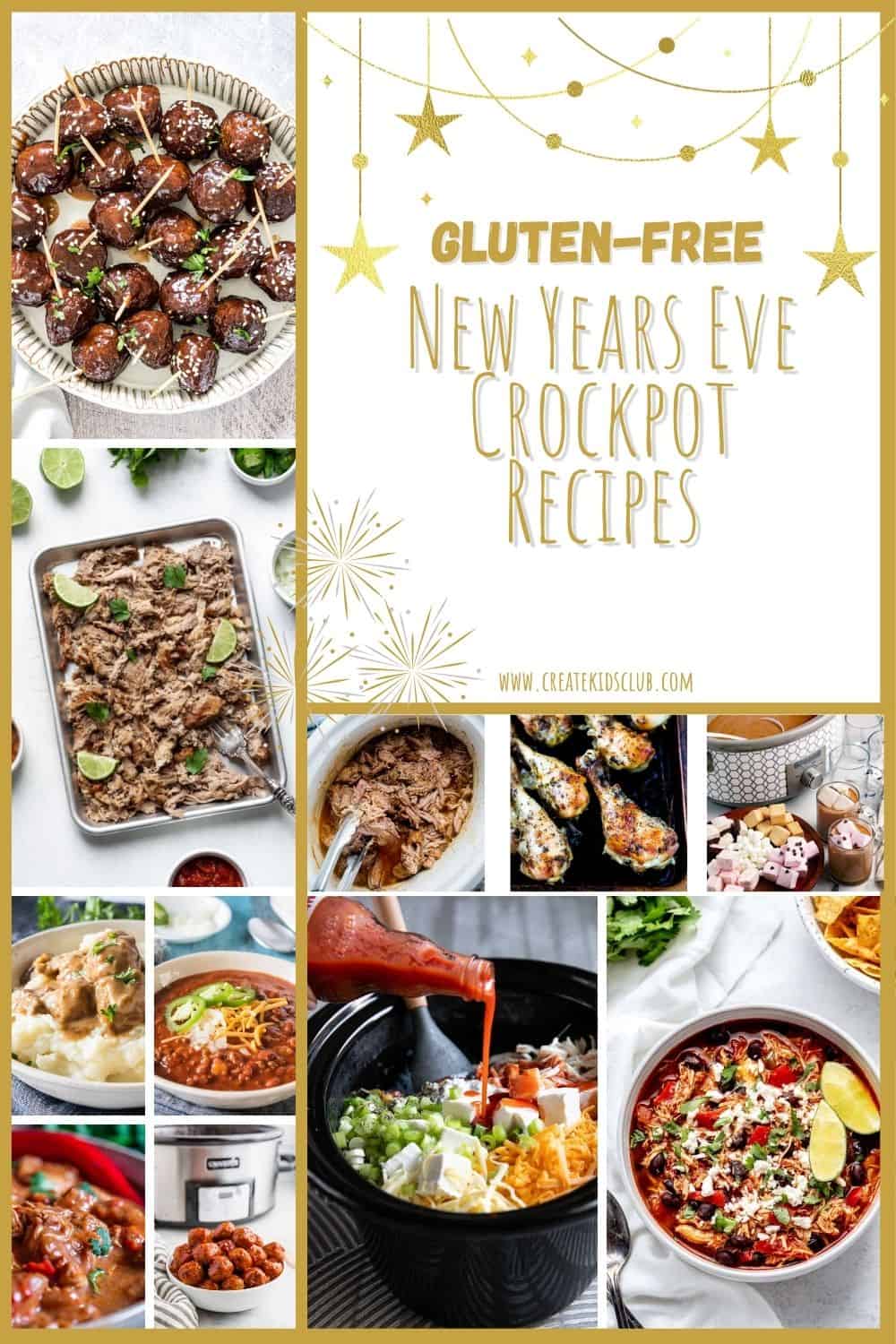 Easy New Year's Eve Desserts
There is always room for dessert even if savoring all the crock pot meals. End the evening celebrating the new year with everyone's favorite treats! Mini Flourless Chocolate Cake, Vanilla Mug Cake Recipe, Gluten-Free Pumpkin Roll, Dirt Pudding Cups, Gluten-Free Apple Cake, Nutella Marshmallow Cookies, Oatmeal Cookie Dough Bites, Lemon Poppy Seed Pound Cake, Frozen Cheesecake Bites, Ice Cream Cone Cupcakes and No Bake Marshmallow Fudge.
New Year's Eve Cocktails
Last by not least, toast to all the good things to come in the new year with one of these mocktails or cocktails! Vodka Cranberry Cocktail Spritzer, Crockpot Mulled Cider, Homemade Baileys, Midnight Martini Recipe With Espresso Vodka, Best Confetti Mimosas Recipe, Best Giggle Juice Recipe, Sparkling Cranberry Kombucha Mocktail, and Mock Winter Sangria.
If you enjoyed any of the recipes make sure to leave a comment below! Then follow me on social media and tag #createkidsclub if you make the recipe. I love seeing what you come up with!