We've curated a collection of 100 gluten-free instant pot recipes that are delicious, easy, and can be made quickly. Whether you're new to the gluten-free lifestyle or a seasoned pro, these recipes are sure to delight.
From cozy soups and stews to hearty main dishes and sides, we've got something for every taste and occasion. With the Instant Pot, you can create flavorful and nutritious meals in a fraction of the time it would take on the stove or in the oven. So, get ready to discover a new world of gluten-free cooking with these 100 Instant Pot recipes that are sure to become your go-to favorites.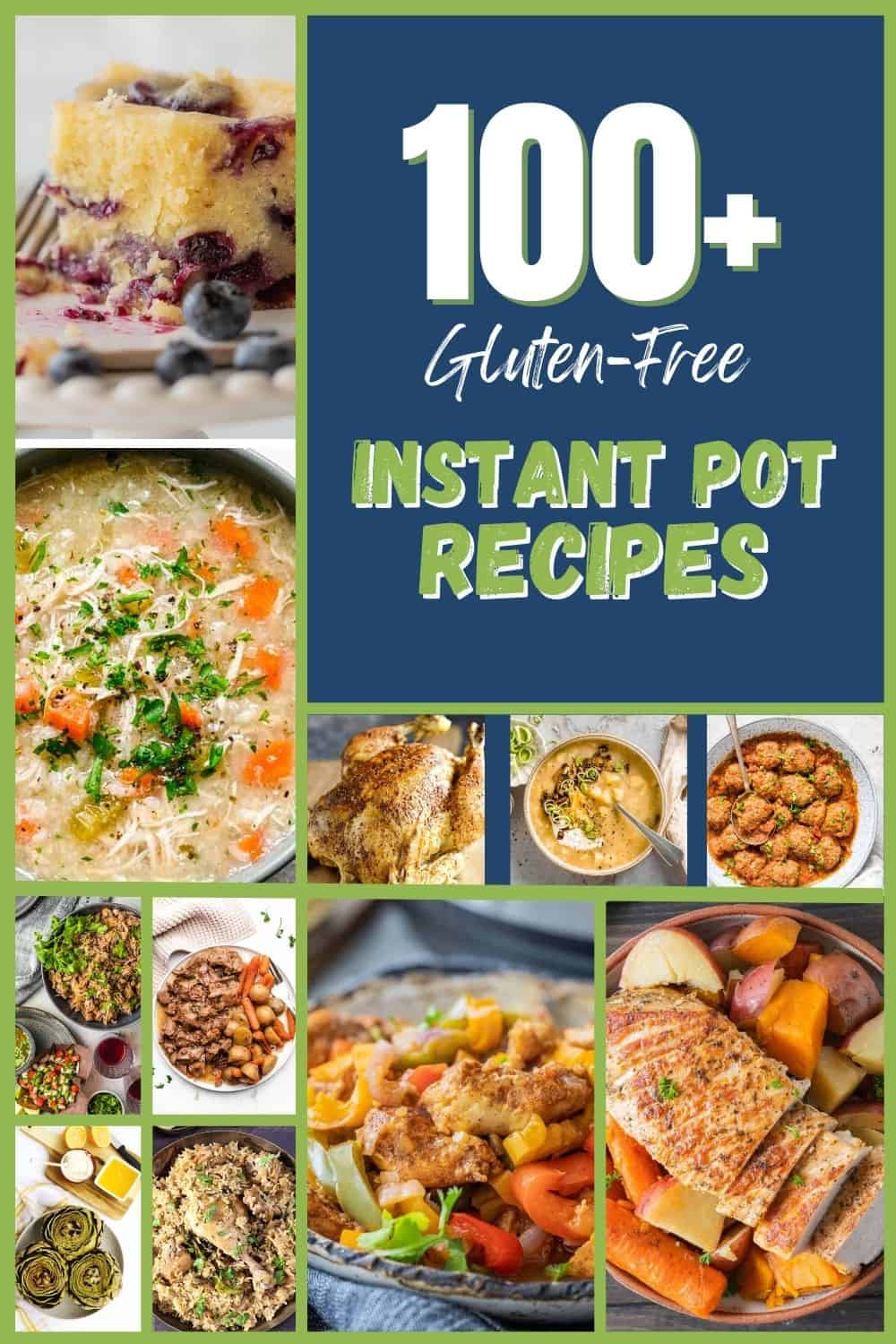 Instant Pot FAQ
Cooking in an instant pot is super simple, but if this is one of your first times, check out these FAQs!
How to put on the instant pot lid?
Once you figure it out, it's a no-brainer, but at first, we were clueless. To put the instant pot lid on, make sure you hold the lid with the venting valve away from you. Turn the lid about a quarter way to the left, set the lid on, then turn it the opposite way. It will make a chiming noise once the lid is secured. It took a good 10 minutes to figure this out the first time!
What is the difference between quick release and natural release?
Natural Pressure Release (NPR) is when you let your appliance release the pressure naturally. The pressure will release slowly & the lid will unlock when the float valve drops completely. It is best to use when cooking large cuts of meat or ingredients that are likely to foam like pasta or rice. With Quick Release (QR), you manually turn the valve from "SEALING" to "VENTING", which will let the pressure go quickly. Be cautious with QR because the steam will shoot out of the top quickly! This is best to use with ingredients that you do not want to overcook like vegetables.


Why is the Instant pot giving me a burn notice?
The "burn" message is likely appearing on the Instant Pot due to not having enough liquid inside the pot. At least 1/2 cup for the 3-quart pot, 1 cup for the 6-quart pot and 2 cups for the 8-quart pot is needed to cook. If the "burn" message appears on your Instant Pot, know that the stainless steel insert in your pot has turned off. This is a built-in preventive feature that reduces further damage to your Instant Pot. To solve, press the "cancel" button
then switch the Instant Pot to "VENTING" to release the pressure and remove any burnt debris from inside the Instant Pot.
More Simple Gluten-Free Recipes
Check out our Gluten Free Scalloped Potatoes, Gluten Free Cornbread Dressing, Gluten-Free Pumpkin Bars, Gluten-Free Impossible Pumpkin Pie, Buffalo Chicken Drumsticks, Broccoli and Cheese Stuffed Chicken Breast, Gluten-Free Pizza Crust, Gluten-Free Lasagna Dinner Ideas, and Gluten-Free Baked Ziti with Sausage.
If you enjoyed any of the recipes make sure to leave a comment below! Then follow me on social media and tag #createkidsclub if you make the recipe. I love seeing what you come up with!